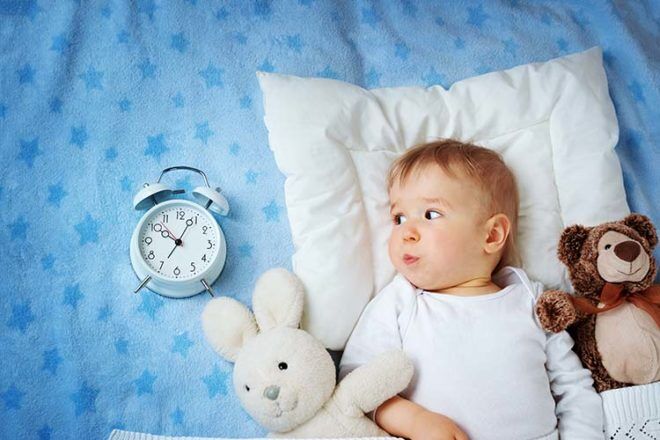 For most Australian states, Sunday April 4, 2021 heralds the end of daylight savings – and it will be time to wind back the clock and farewell the long summer days.
While it may seem like a much easier transition for kids than the beginning of daylight savings, it can prove tricky to keep little ones in a good sleep routine.
Mum's Grapevine has consulted two leading sleep experts for their best tips for transitioning babies sleep routines at the end of daylight savings.
End of daylight savings for babies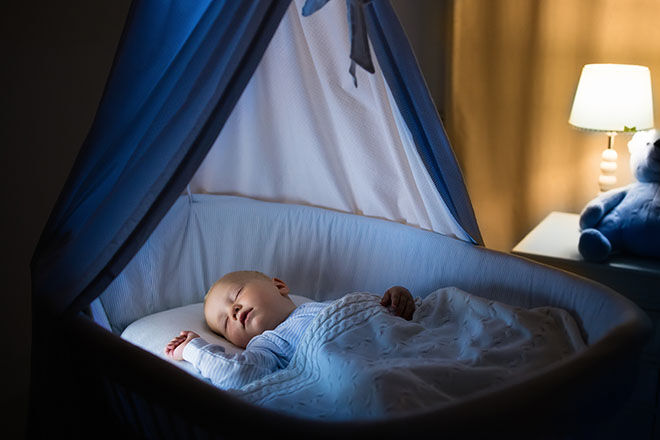 Most experts agree that the key to making the daylight savings' switch as smooth as possible for babies is preparation. Child Sleep and Settling Consultant Amanda Bude recommends starting the transition a few days before the clock changes.
"This gives your child's body clock time to change to the bedtime, the wake times, the nap time and often meal time changes that a new schedule can impede on," she explains.
Here is Amanda's guideline for transitioning a baby (older than about six months) for the end of daylight savings – assuming the current bedtime is 7pm. Adjust the steps according to how many days until daylight savings ends – it doesn't matter if you're still adjusting when the clocks go back
Guideline for transitioning a baby
Night 1: Bed Time is 7:15pm – All sleep and feed times are moved 15 minutes later, so when they wake up the next day, feed your bub at 7.15am. Put your baby down for naps 15 mins later.
Night 2: Bedtime is 7.30pm- All naps and feeds through the day 15 mins later, and yes they may be tired, but this is why we do it slowly.
Night 3: Bedtime is 7.45pm- All naps and feeds moved from 15 mins again. So the first feed on the day is actually 7.45am now move from 7am.
Night 4: Bedtime is 8pm – clock goes back, and wake your child at the new 7am, to begin your day with the new routine and schedule.
Amanda also suggests getting block-out blinds to try and prevent your baby rising early as the mornings get lighter.
Be prepared for nap changes
Paediatric sleep consultant, The Sleep Coach Cheryl Fingleson says you may be surprised to find your baby will actually want to go to bed earlier and sleep longer as the temperature drops.
"This is completely normal, as our sleep rhythm is affected by the sun and light. Furthermore, longer night sleeps may affect the day naps," she tells Mum's Grapevine.
"If you find that the longer night sleeps cause your child to get exhausted during the days, you will need to shorten the night sleeps slightly, to allow more time for the day naps."
Helping toddlers and preschoolers adjust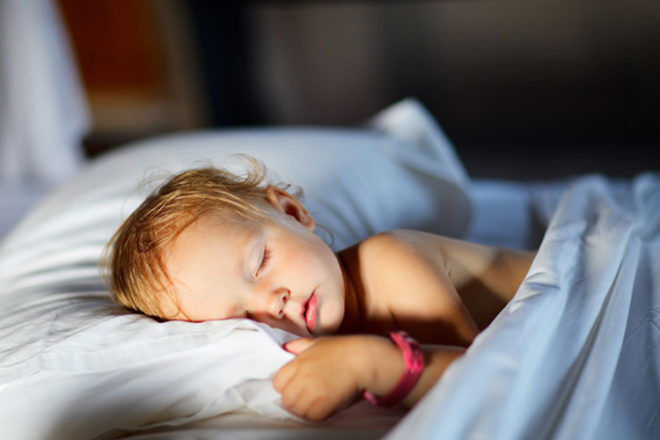 While it may be slightly easier to tweak your baby's sleep routine, toddlers and preschoolers are a whole other issue altogether.
These little beings can be extremely stubborn when it comes to bedtime, so it helps to include them in the adjustment process so they feel they have some power.
Sleep consultant Amanda Bude's top tips for toddler time transitions are:
Guideline for transitioning a toddler
A sleep trainer clock will give toddlers a visual cue for when it's time to sleep and get up.
Make sure your child's bedding has been changed to take into account the cooler weather.
Often meal times through the day and dinner need to be adjusted earlier as well, so sometimes this can be done in 15-30 min time slots over a five day period (similar to the routine for babies above).
Be aware of blue light or screen time exposure in the afternoon. This might need to be stopped for a period of time as the child adjusts to the new change if bedtime resistance starts to happen.
Make sure children get exposure to sunlight during the day as well to help adjust to the new environment.
If outside noises are a disturbance use white noise or music to drown them out.
Heat the sheets with a heat pack, so that they are not cold going into bed.
All the best of luck to the mums and dads turning back the clocks. Don't forget to wind them back one hour on Sunday morning April 4, 2021 – most smartphones will do this automatically so don't be caught out!.
Those of you in Queensland, the NT and WA – it's business as usual.
Read next …
If your bub is having trouble winding down and drifting off into sweet slumber, we have plenty of helpful articles on why it might be happening and what you can do to help: