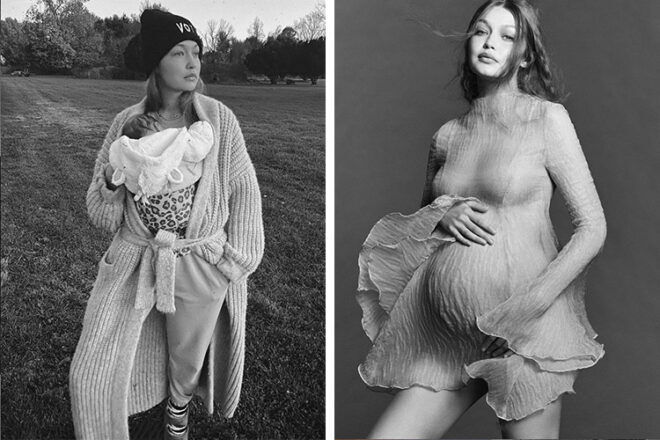 Gigi Hadid has given us a peek into her life as a mum by revealing her favourite baby products, almost six months after giving birth to her daughter Khai.
The model mum listed the most helpful and useful products family and friends had either gifted or recommended. The products include an exquisite change table from an Australian-based brand, and a sound machine that Gigi says was one of the first things she put on her baby gift registry.
Here are 13 of Gigi Hadid's favourite baby things.
1. Shnuggle Baby Bath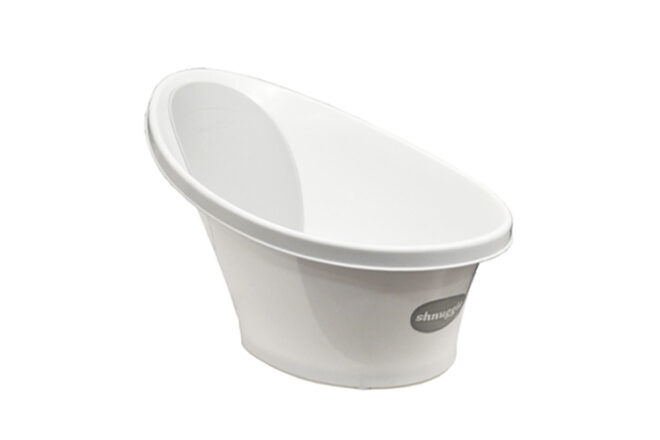 "Ok, Lily Aldridge (American model) wins for best favourite things gifts! We love bathtime in this Beaba Shnuggle tub." – Gigi Hadid
---
2. BabyBjörn Bouncer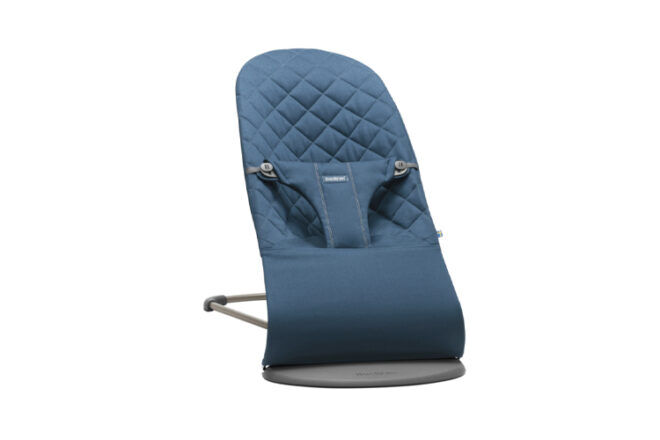 "This Baby Bjorn seat has been used almost every day since she was born." – Gigi Hadid
---
3. Nanit Baby Monitor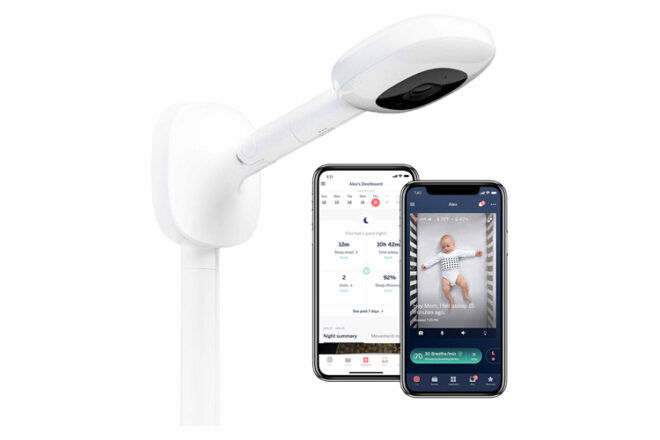 "It's awesome. Was on my registry and was so excited when they sent it." – Gigi Hadid
---
4. BIBS Dummies
"I hear these are a lot of kids' faves. Have bought so many of the great colours since our originals from Lils (Lily Aldridge)." – Gigi Hadid
---
5. Burt's Bees Baby Booties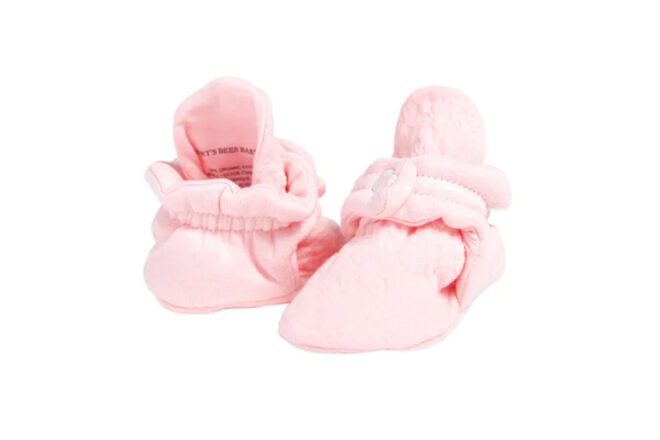 "These booties were a gift from Burt's Bees and they stay on *heavens sing*." – Gigi Hadid
---
6. Leaf Play Mat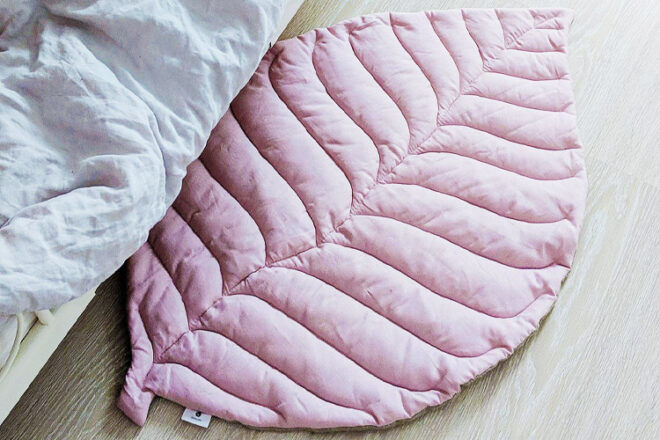 "This leaf play mat is from an Etsy shop, but I can't find the exact one. There's a lot like it though! We use it as a play/changing pad on the couch." – Gigi Hadid
---
7. Milk Snob Cover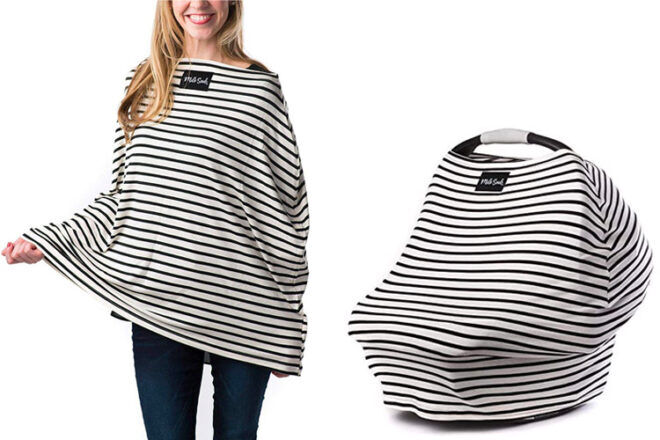 "Love the Milk Snob car seat cover (many uses!)." – Gigi Hadid
---
8. BabyBjorn Baby Cup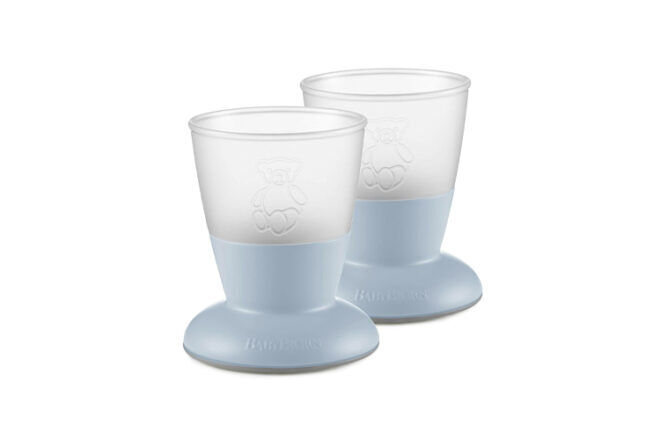 "The Baby Bjorn cup is a good size for the amount she's eating right now." – Gigi Hadid
---
9. Beaba Spoon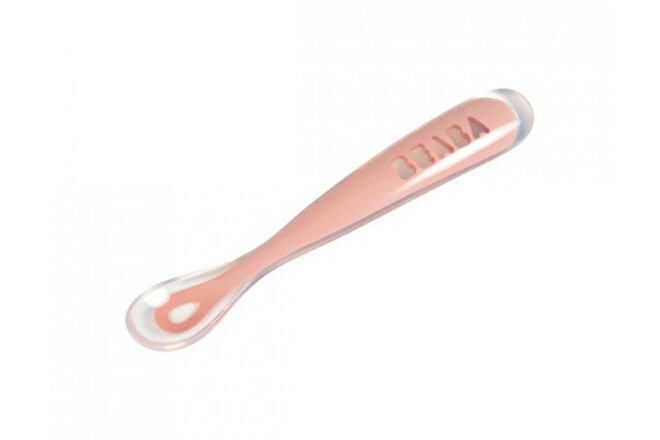 "Beaba Spoons were a gift and are the perfect size and softness for tiny mouths." – Gigi Hadid
---
10. Bumkins Baby Bib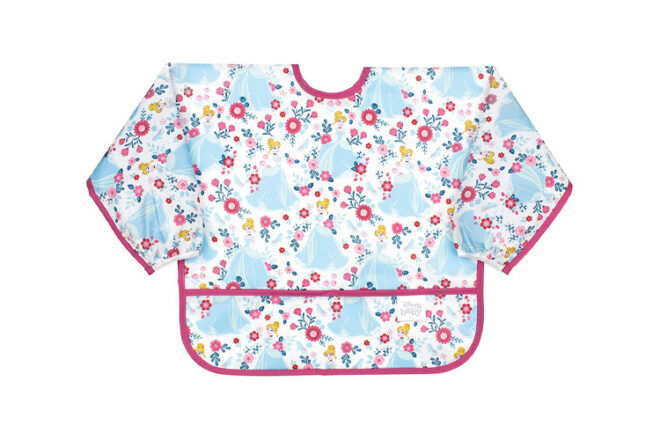 Bumkin Baby Bib with sleeves, because food is messy and fun." – Gigi Hadid
---
11. Ubbi Nappy Bin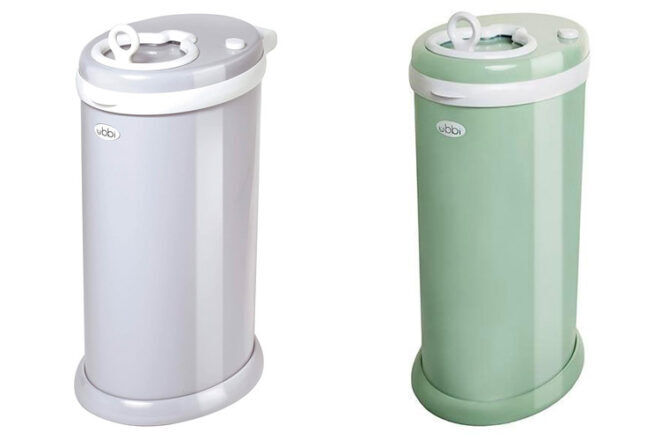 "Did a lot of diaper bin research and this seemed to be the favourite. Love it … keeps in the smell in." – Gigi Hadid
---
12. Sacred Bundle Change Table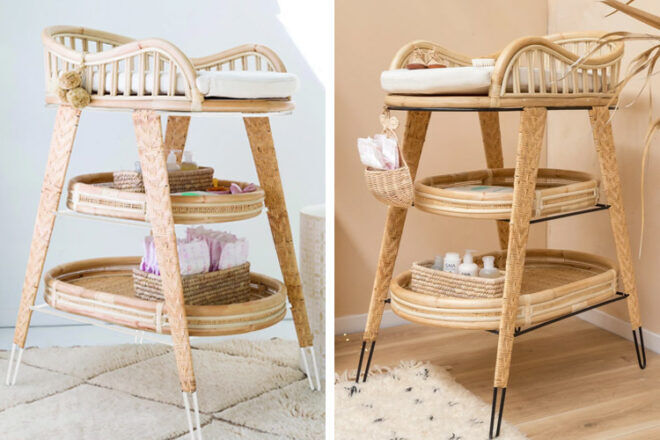 This sublime change table is from Australian-based Sacred Bundle and is already in high demand. Currently only available via pre-order, the heirloom piece of nursery furniture is crafted from iron and wrapped in rattan.
---
13. Hatch Baby Rest Sound Machine Night Light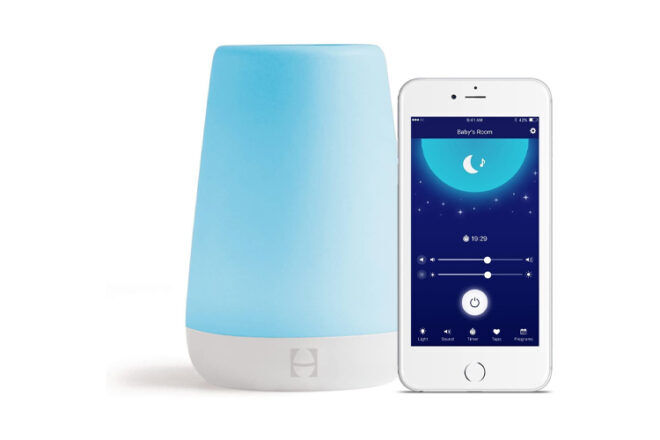 "Was amazing from the first night, when she was still in our room. It made me feel comforted that I could leave the dimmest light on and check on her all night, plus we all sleep better with white noise! This was one of the first things I added to our registry." – Gigi Hadid
---
More products for baby…
Find more baby inspiration in our groups
Preparing for bub's arrival and looking for more perfect products? Join one of our Facebook Baby Groups and ask thousands of other mums what they recommend.
Click here >> Mum's Grapevine Facebook Groups  << and find your group today!