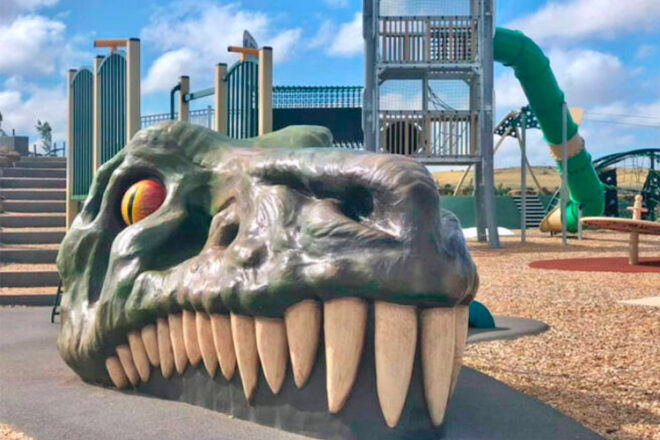 Pint-sized palaeontologists, gather up your fossil finding gear and get ready for hours of fun at Melbourne's newest park just for dinosaur lovers.
Dinosaur Park at Grandview has just put the finishing touches on its prehistoric-themed park at Truganina. And it's roarsome.
Legend has it that the park was inspired by the eruption of the Mount Atkinson volcano six million years ago, which covered the site and buried the bones of dinosaurs. Now, they've been unearthed and are ready for young explorers to discover.
Getting there:
Altezze Drive between Healey Drive and Bratan Way,
Truganina VIC 3029
Things to do at Dinosaur Park
The Dinosaur Park's crowning glory is a climbable dinosaur head, but the kids are also flocking to the double-slide tower. There are dinosaur discoveries to be made around every corner, including hatching baby dinos and fossilised footprints.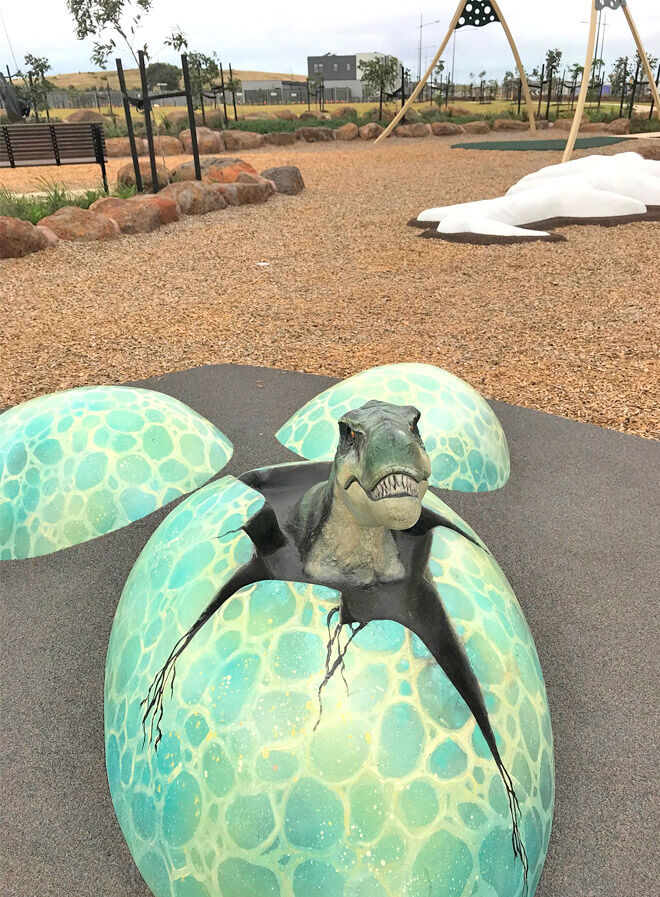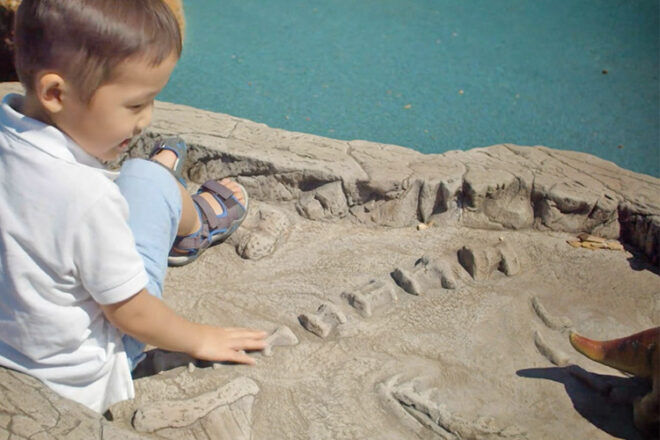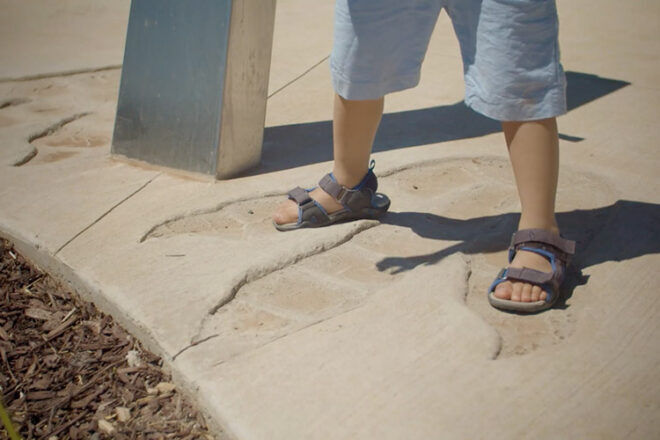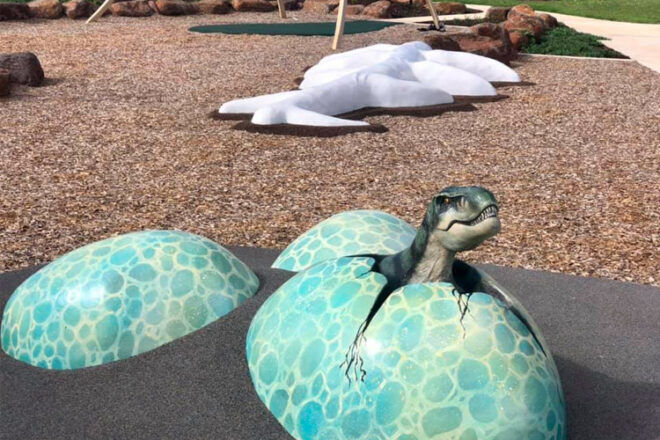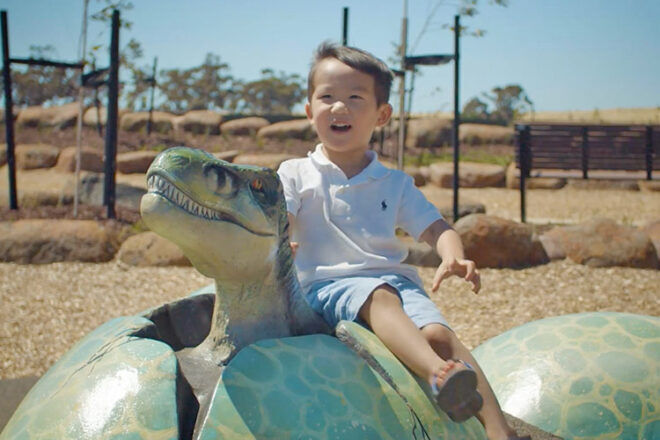 The covered picnic area is perfect for taking a break from dino digging, or setting up a dinosaur birthday party for young dino devotees.
More playgrounds to visit in Melbourne
(Images via Stockland and The Melbourne Kid)