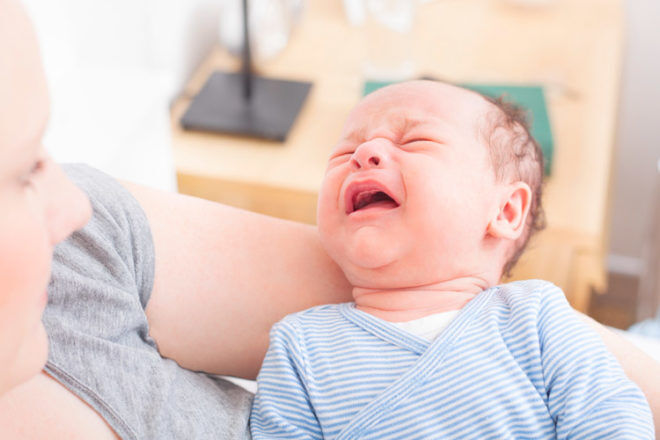 For new mums, tending to an inconsolable, colicky baby is heartbreaking. Every little bit of you just wants to help your munchkin feel better. Our Infacol review shows how it can deliver the help tiny tummies need to settle when no amount of cuddling or cooing seems to work.
Australian mums have been turning to Infacol wind drops for years for its effective treatment of babies' windy bellies.
What is infant colic?
Infant colic affects 1 in 5 babies from birth up to 4 months and occurs in both breastfed and bottle-fed babies.
While the causes of colic are unknown, wind is a possible culprit. Babies get windy tummies by swallowing tiny air bubbles while they are feeding. When that air becomes trapped, it causes pressure, discomfort and incessant crying.
Infacol helps relieve infant wind before painful colic occurs.
How does Infacol help relieve colic?
Infacol relieves wind, infant colic and griping pain through its special formulation. It contains an active ingredient called Simethicone (a defoaming agent) that breaks down bubbles in the gut and creates larger ones that are easier for babies to pass.
Suitable from birth, Infacol drops work locally and aren't absorbed into the bloodstream. Also, the new and improved formula comes with a pleasant orange flavour and contains no sugar, alcohol or colourants.
A little Infacol goes a long way too, so you only need to give your poppet 0.5ml before each feed using the handy included dropper.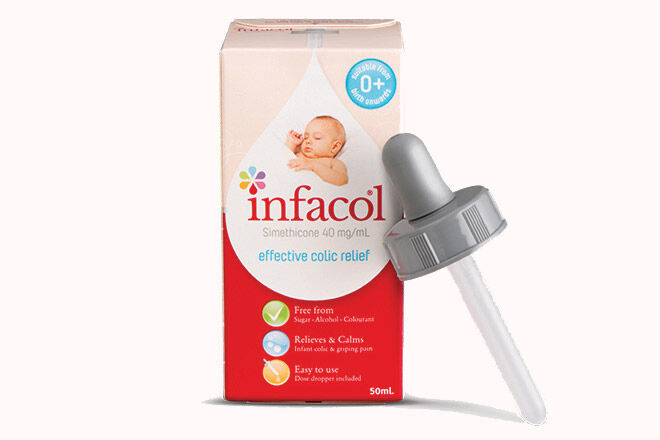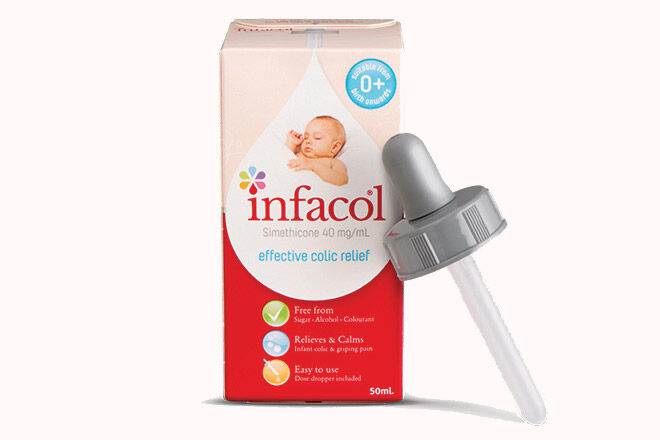 Here's a summary of what you need to know about Infacol:
Suitable for use from birth onwards
Orange flavour
It's completely free of sugar, alcohol and colourants
Every bottle comes with an integrated dropper, making it easy to give to your baby
Each bottle contains enough liquid for up to 100 doses
When using Infacol, review the label and follow the directions for use. And if bub's discomfort continues or you are concerned about your baby's health, you should always talk to a doctor.
Infacol is available from leading retailers and pharmacies. For more information visit infacol.com.au.
This post is sponsored.