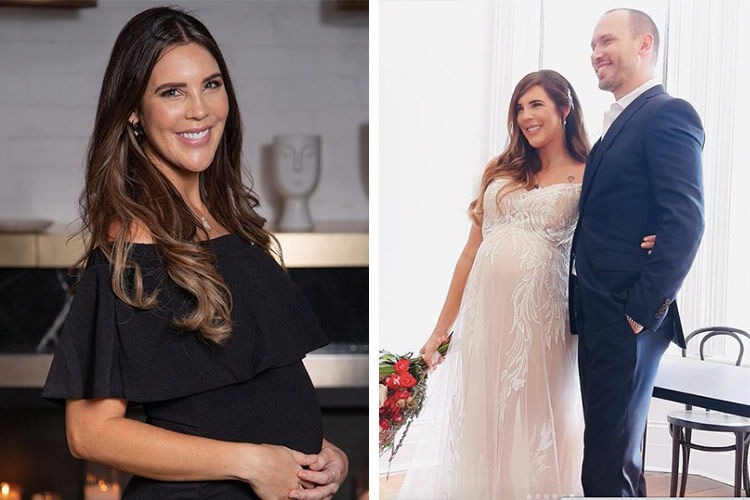 It's a bouncing baby boy for Married At First Sight star Tracey Jewel and husband Nathan Constable.
The 37-year-old, who has a 10-year-old daughter from a previous relationship, shared the news on Instagram. "Our Pisces baby has safely arrived! Our hearts are bursting with love," she wrote.
View this post on Instagram
Hospitalised ahead of birth
Tracey revealed last week that she'd been hospitalised with an irritable uterus. "Having a irritable uterus, the last week has been painful and arduous, in and out of hospital overnight stays and being monitored.
"This is how we hang for now – I know he will come at the perfect time so I'm just going to try and enjoy the last days of pregnancy while navigating the pain and exhaustion. The female human body is truly incredible – women you are warrior goddesses! I'm so proud of mine! Bed rest and staying positive with an amazing supportive hubby."
View this post on Instagram
Tracey's MAFS words of wisdom
The former MAFS bride also weighed in on the current season of the hit TV show while in hospital. "It's been hard to watch Melissa and Bryce's relationship because I've been exactly where she is. Three years ago when I was on #mafs I too was terrified of rejection, abandonment and didn't have much self worth when it came to putting up with guys and toxic behaviour. And this fear of rejection stemmed from way back being adopted at birth.
"Attracting narcissists was my relationship pattern, I felt unsafe expressing my needs, standing any ground was a struggle, and those types of guys liked it that way. When matched with Dean, I was so worried about him leaving me rather than focusing on getting to know him and if he was a right fit for me..
"Going through the experiment and discovering my worth as well as watching myself back on TV I had aha moments on how to break this pattern. I put myself first. I learnt to value and trust myself. I developed boundaries of how I wanted to be treated and over time I learnt how to be vulnerable yet keep my independence and choose healthy relationships."
View this post on Instagram
Tracey and her high school sweetheart Nathan married in February in a surprise ceremony. She shares her daughter Grace with her ex-husband, who she separated from in 2012.
Join our Facebook pregnancy groups
Expecting a baby? Join one of the closed Mum's Grapevine pregnancy Facebook groups for non-judgemental support from other mums due at the same time as you.
Click below and join your group today.