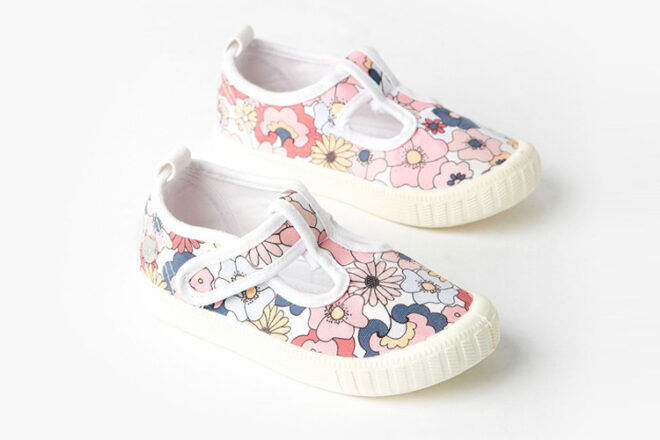 Walnut Melbourne Samples & Seconds Sales
4 for $50 offer on kids canvas
Two different locations over two days
Ringwood and Newtown (Vic)
You'd have to be nuts to miss Walnut Melbourne's warehouse sales.
Put them in your diary, write them on your hand, queue up all night – whatever you do, don't miss these Walnut Melbourne warehouse sales.
For two days only, pick up classic Walnut samples, seconds and discontinued lines all reduced to clear.
Women's and kid's shoes, baby and toddler clothing, and accessories. Prices start from $10, and there's a four for $50 offer on kids canvas.
Fresh stock released for each location.

Two big locations …
Ringwood
Wednesday 17th March, 2021 | 9am to 1pm
Maroondah Masonic Centre
24 Warrendyte Road, Ringwood
Event Details
Geelong
Thursday 18th March, 2021 | 9am to 1pm
All Saints' Anglican Parish
113 Nobel Street, Newtown
Event Details
Cash, credit card and EFTPOS available.
The Walnut Melbourne Warehouse Sale will include COVID safe practices. All attendees will be required to check-in using a QR code, use hand sanitiser on entry, and wear a mask while in the venue. Due to venue capacity limitations, you may be required to queue.