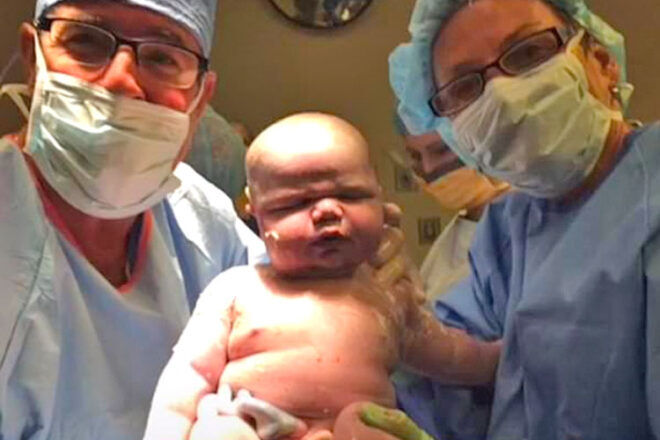 A super human mum has become a TikTok sensation after sharing the birth of her toddler-sized newborn, who weighed in at more than six and a half kilos. The US-based mum gave birth at 38 weeks to a 14 pound baby boy, double the weight of most newborn babies.
TikTok user Shans1588 decided to take on a new TikTok challenge, searching for the mum who has had the biggest baby. "We want to play the biggest baby?" Shans said. "I got you."
Baby born weighing 14 pounds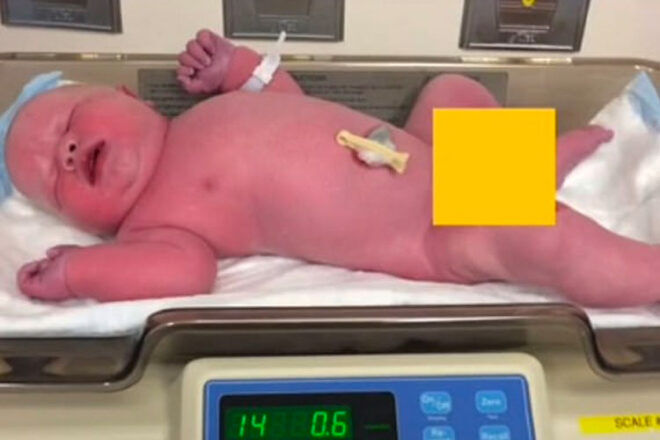 The mum-of-two explained that her second son was born via c-section. "At 38 weeks and one day, I had my second son via c-section by two doctors — because he came in at a whopping 14 pounds, 0.6 ounces."
She also revealed that the hospital wasn't prepared for such a big newborn, with no nappies or clothing to fit the larger-than-life bub. "Yes, I gave birth to a toddler who then spent 11 days in the NICU where, clearly, he was the biggest baby in there. The NICU did not even have diapers for him or clothes," she explained.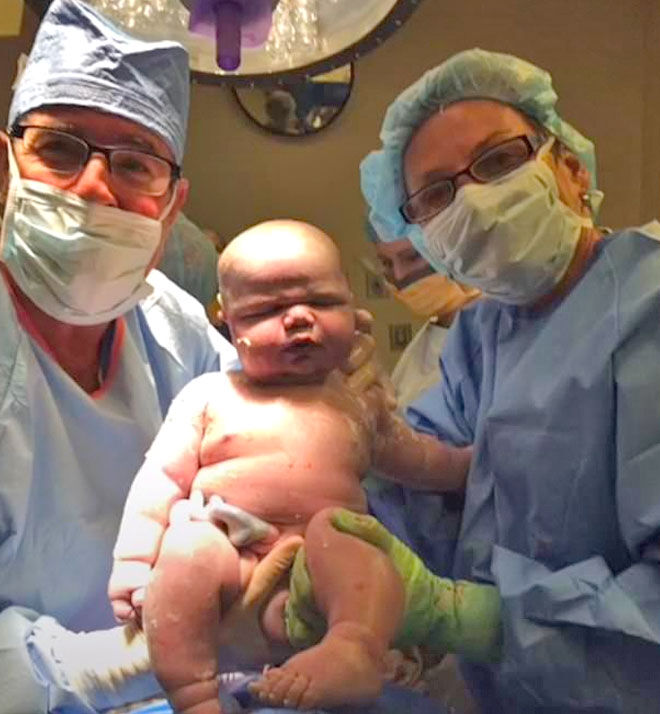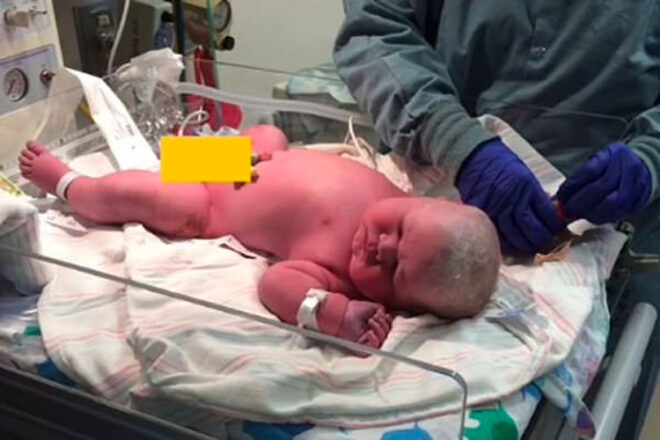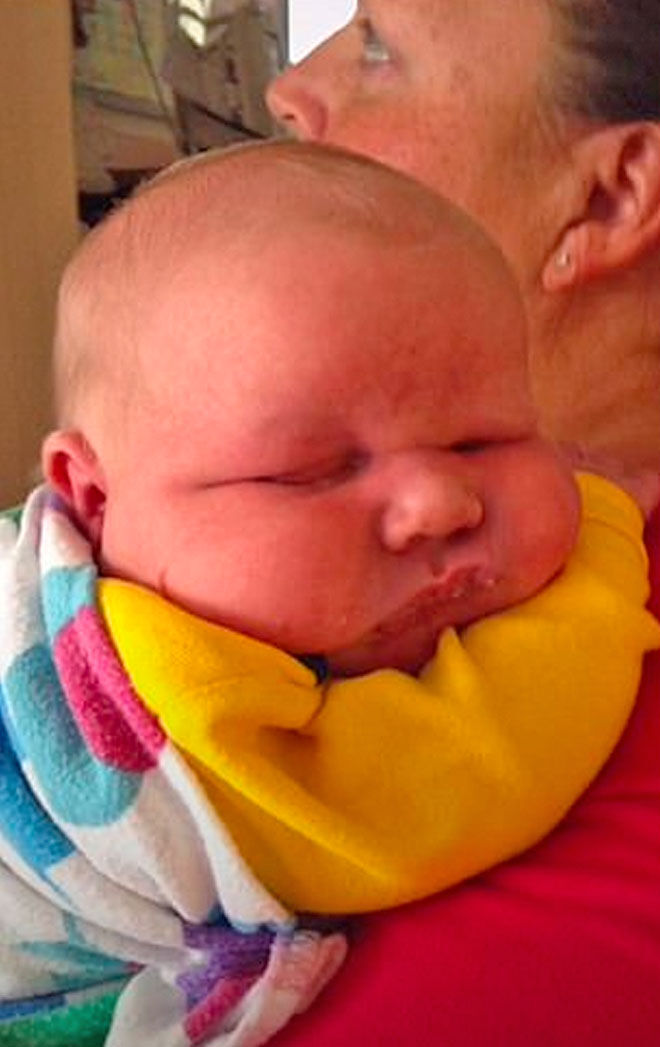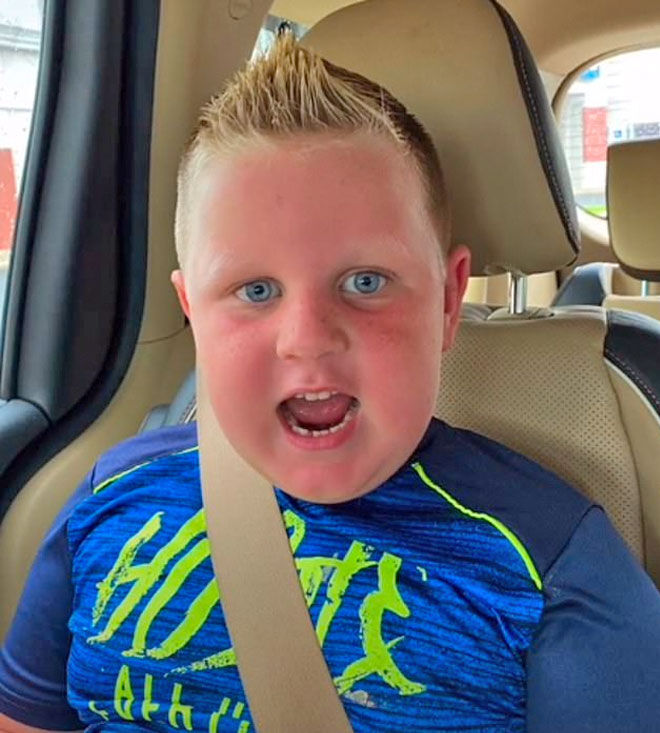 "They had to go upstairs to paediatrics and get size three diapers and he came home in clothing six to nine months."
And in case you're wondering, the little fella measured just over 23 inches, or almost 58.5cm in length. What a tiny giant!
Shans followed up her original video, with another updating her followers on her now five-year-old. "Our 14 1b .6oz baby boy. J is a healthy, stubborn, and STRONG 5-year-old who loves baseball, football, and Monster Trucks."
Australia's big babies
When it comes to big babies, there have been none bigger than Babe, a baby boy born in the US in 1846 weighing 9.98kg, or 22 pounds. But the land Down Under has also had its fair share of little heavy hitters.
In 2017, Victorian mum Natashia Corrigan gave birth to baby Brian, who weighed in at 6.06kg. He was born naturally after a seven hour labour. While just last year, another Victorian mum gave birth to a 6.6kg baby girl, who was also born naturally. Newborn Willow fit into clothes designed for three-month-old babies.
The baby who holds the title of Australia's biggest newborn was Stephen Lyttle, who was born in 1963 weighing 7.399kg, or 16 pounds 5. The average weight of an Australian newborn is about 3.3kg, or around 7 pounds.
---
Got your own birth story you're itching to tell? We're always on the lookout for new stories to feature. Submit your birth story.