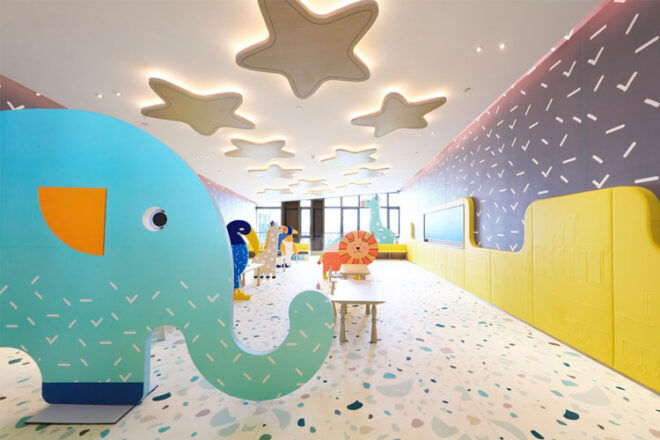 It's a school straight out of the pages of a fairytale, with its playful pastel colours, sweet curves and giant slide and ball pit. Dreamt into reality as an experimental learning space, Blossom School in China is the stuff of childhood dreams.
Designed by Hong Kong studio Karv One Design, the school is actually part of a real estate sales centre for a project in Chengdu, China. Covering an incredible 3520-square-metres, it was designed as a learning and play space for families at the real estate sales office. It's purpose – to show just how magical their new life in the development could be.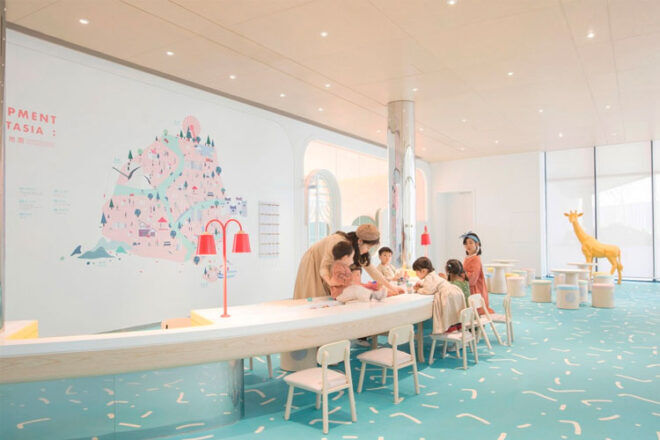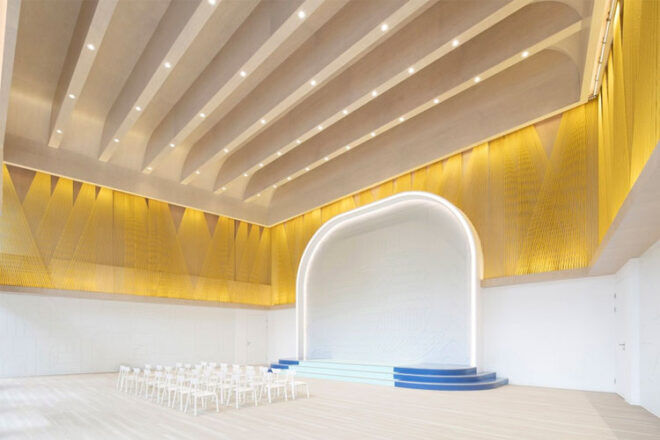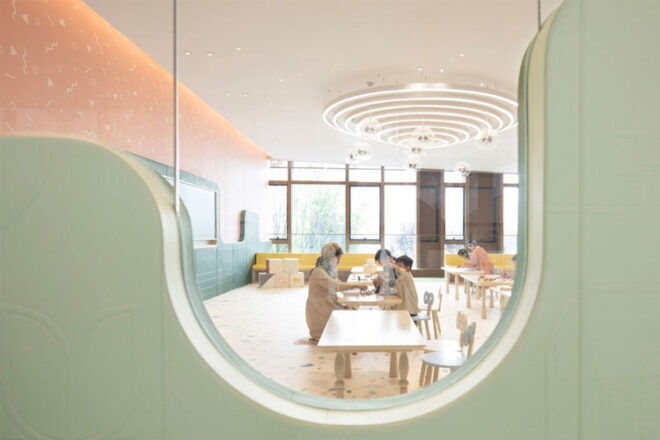 The design studio explains that the school is based on the concept of a picture book story. "It's the nature of children to play games and embrace wild imaginations. With regard to the theme, we hope to bring a beautiful world into children's lives, hence the concept of 'picture book story' as our inspiration. The delicately-designed lines, as visual expression elements, became the soul of this design.
"By redefining sales centre in this project, which combines future education and shared community space, Karv One Design worked with Fantasia Holdings to stimulate new people-to-people and people-to-space interactions from the perspective of space and environmental aesthetics. This project is so much more than just a school. It is also fertile soil for the public that incubates unlimited possibilities for the future."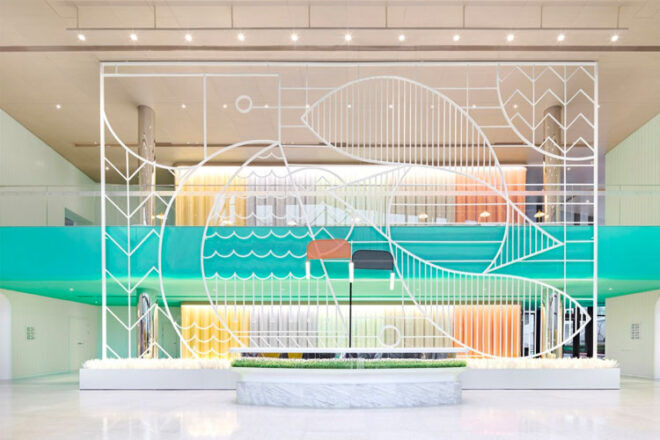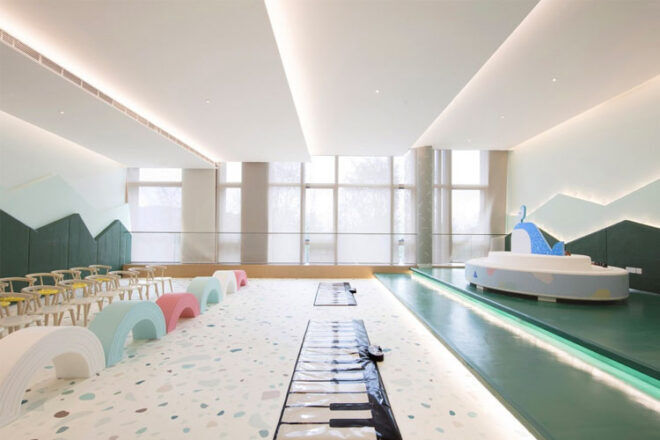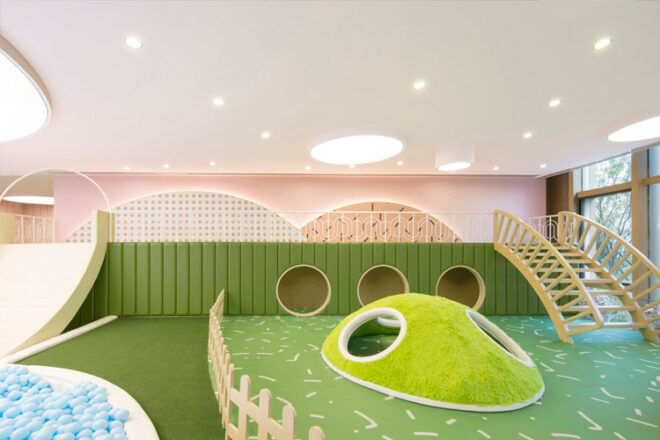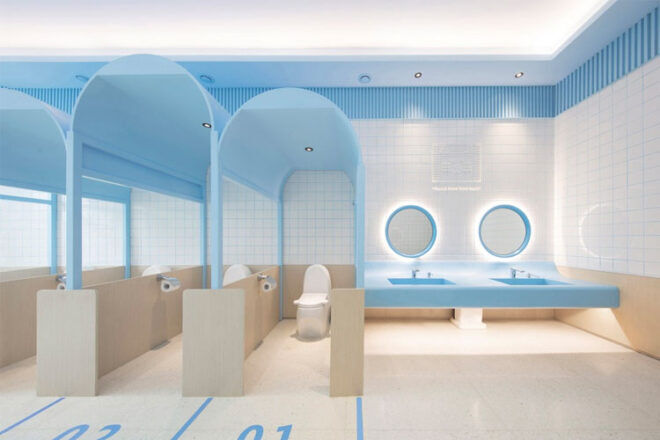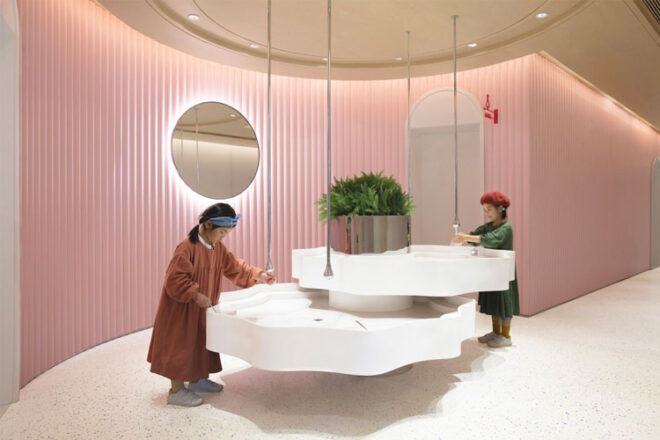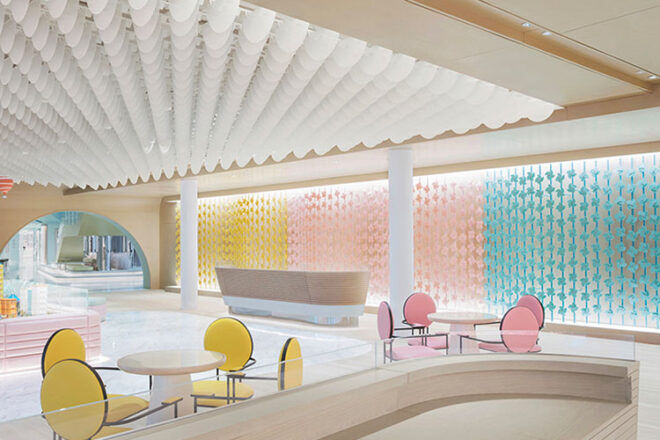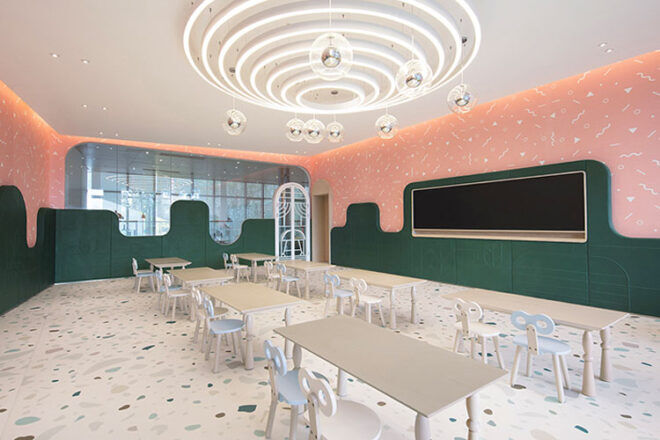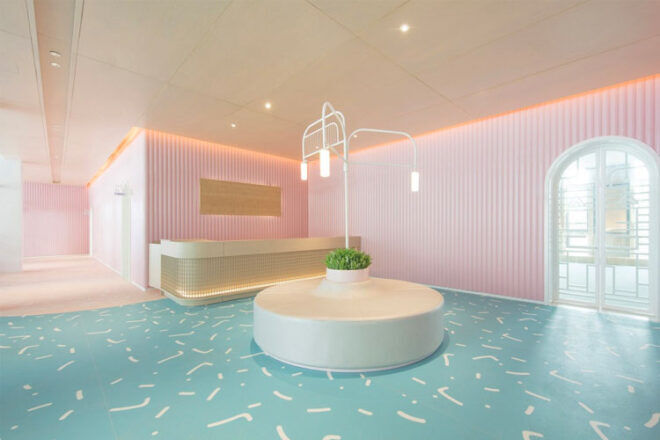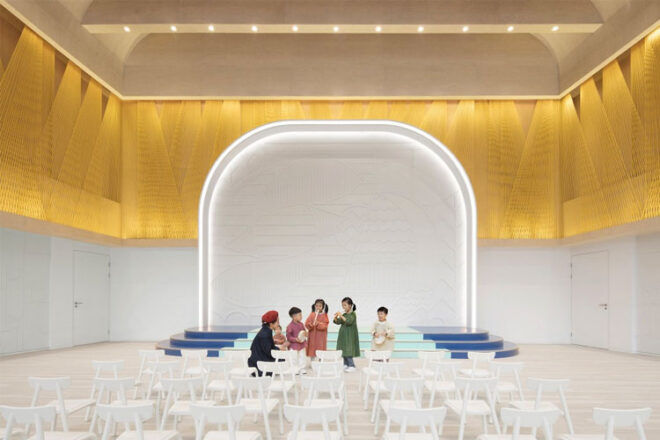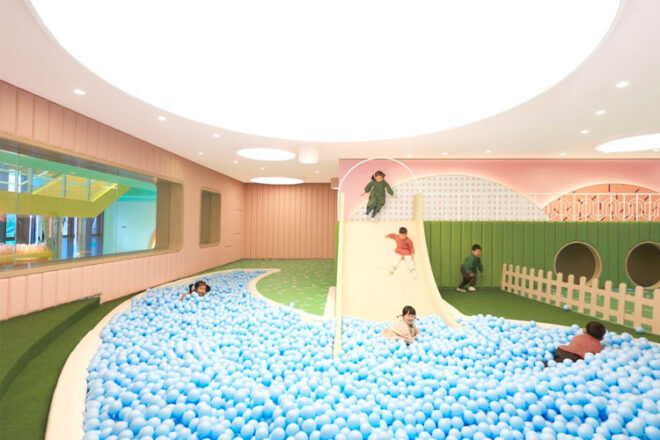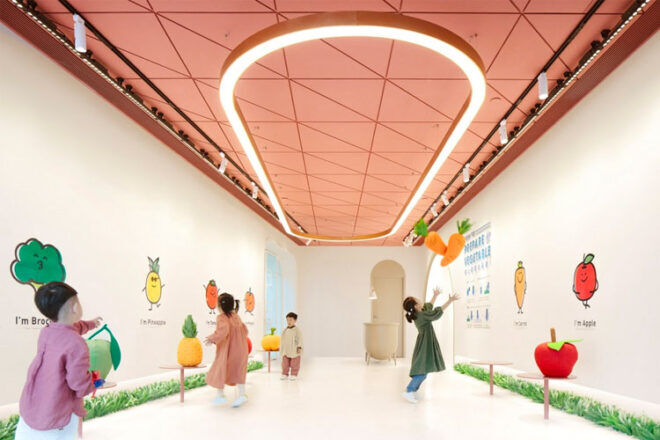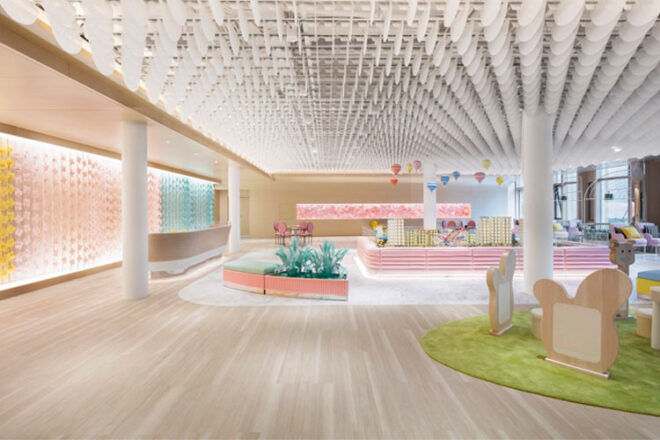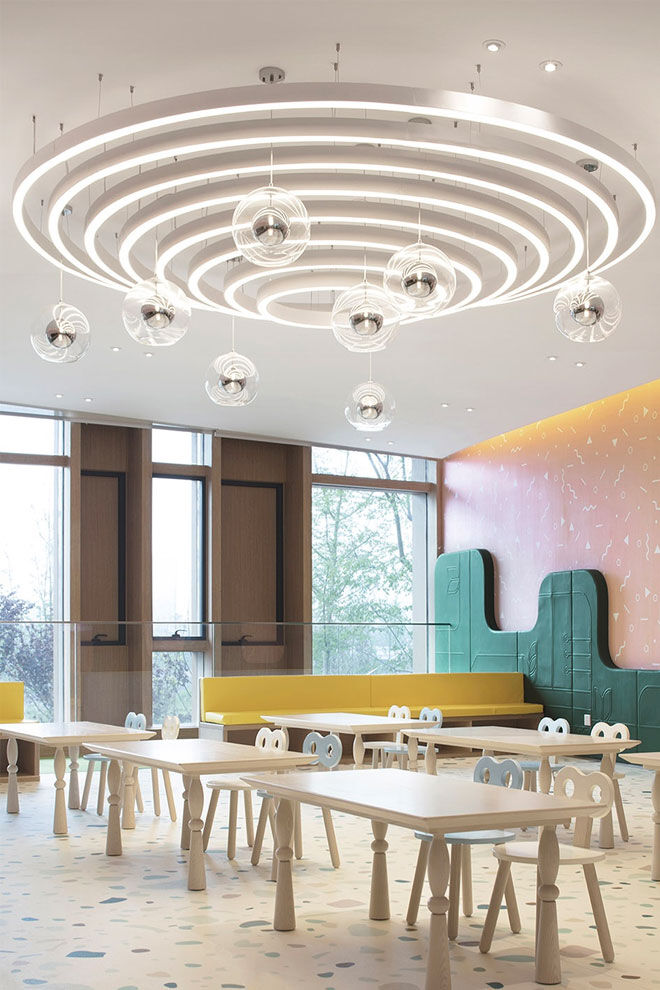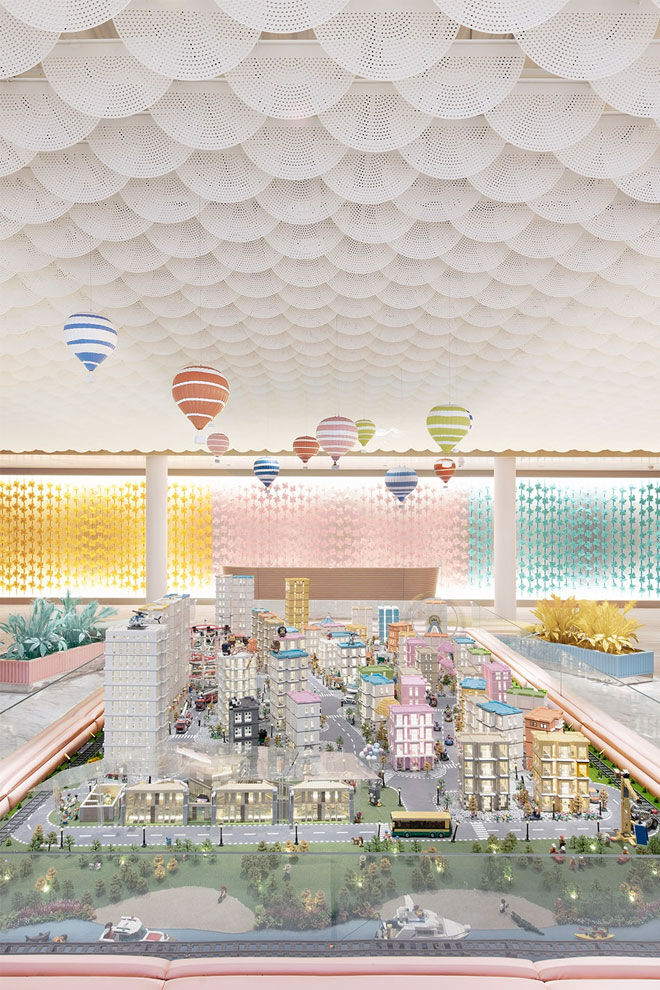 There are eight classrooms, a staff office, hall, VIP room, music room and cafe. Clever and intriguing design features scattered throughout the school. From the slide and ball pit, to walls lines with gold hemp ropes and arch-filled toilet cubicles.
If only every school was as beautiful, getting the kids to school each morning would be just as dreamy.
(Images: Karv One Design)
Read next …
Settle in for some more spectacular children's spaces in these next articles: