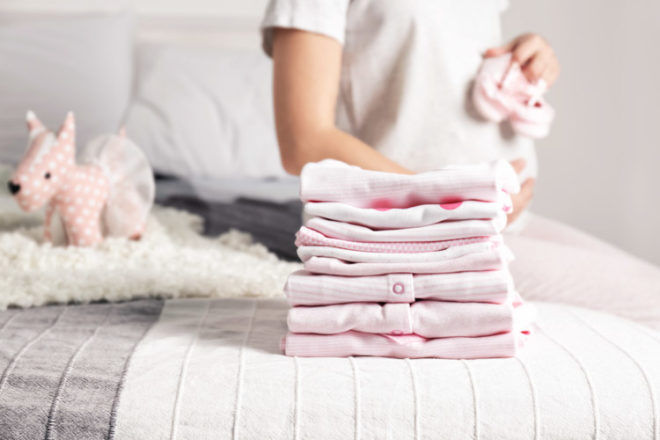 From the dribble to the burping spills to the blowouts, life with a baby gets mighty messy and the laundry piles up fast. When it comes to washing baby clothes, many parents choose to throw everything in with the rest of the family's and that's perfectly OK – but if your little one is prone to skin irritations, a specially formulated baby laundry detergent could be in order.
Unlike regular washing powder or liquid, baby laundry detergent is created with sensitive skin in mind and contains fewer chemicals, dyes and fragrances. If eczema and rashes are common sights on bub, it might be time to consider a baby-friendly laundry detergent.
First, let's take a look and when and how you should start caring for baby's sweet essentials…
When to wash baby clothes

The nesting instinct kicks in pretty early for some mums, and by mid-pregnancy, they're itching to get those baby clothes washed, folded and neatly tucked away in the drawers and wardrobes. But is there such a thing as washing them too early? Will that fresh, just-washed smell and feel fade before bub arrives?
Generally, that fresh-just-washed smell should last a good couple of weeks, maybe even up to a month or more. It all depends on how the clothes are stored, and if they have access to air movement. It's really difficult to pinpoint a timeline, so if you're concerned about the clothes being a little stale when your bundle arrives, it's best to wash them as close to your due date as possible.
While there's no hard-and-fast rule on the best time in pregnancy to wash baby clothes, the expert consensus is that all baby clothes should always be washed before they're worn. Newborns have sensitive skin and it's not known who has handled bub's clothing before you purchased it.
How to wash baby clothes
Here are some simple steps to follow before you start washing:
Read the washing instructions on the label – some things like swaddles and sleeping bags have specific washing methods.
Choose the right baby laundry detergent. Go for something lightly scented, or not scented at all.
Pop tiny socks and singlets into laundry bags so that they don't get lost in the wash.
It's a good idea to wash newborn clothes separately from other clothes, just to keep the chances of dirt from other clothing settling on them and possibly causing irritation.
Most experts agree that there's no need to use fabric softener or dryer sheets on baby clothes.
---
9 best baby laundry detergents in Australia
To help in your search for a gentle laundry detergent for your poppet's washing, we've put together a handy list of detergent brands available in Australia to get you started.
Some brands have offered exclusive offers for Mum's Grapevine readers. These offers may include exclusions and expiry without notice. Please direct all inquiries directly to the linked website.
Here are 9 gentle laundry detergents for baby clothes:
Zero Co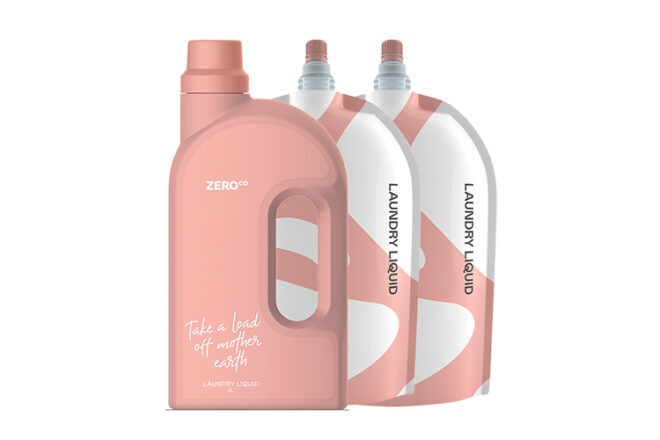 In a combo pack containing four litres of earth-friendly, plant-based laundry liquid, this will have bub's clothes taken care of for months. The pack includes a dispenser and two refill pouches that can be posted back to Zero Co (at no cost to you) to be reused and refilled.

---
Adairs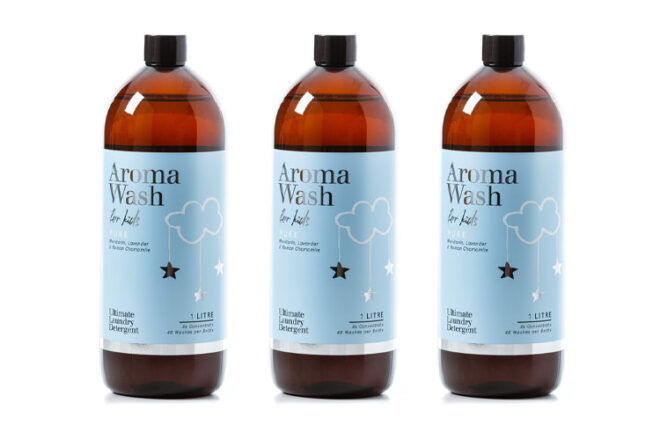 Infused with the essential oils of lavender, mandarin and camomile, this laundry liquid is loved far and wide for its beautiful, calming fragrance. It comes in a concentrated formula giving you 40 washes out of a one-litre bottle.

---
Ecostore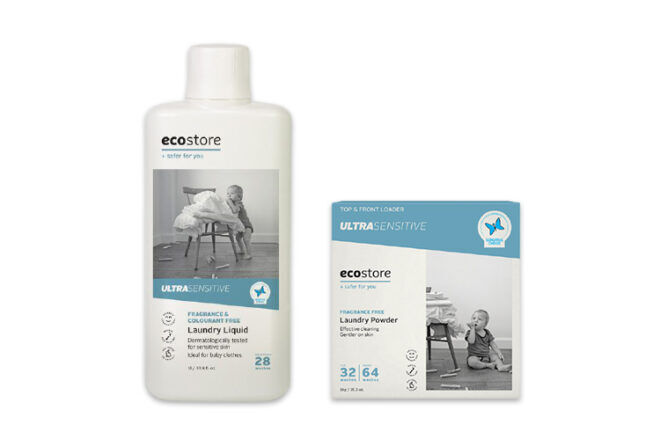 Ideal for baby clothes and bedding, Ecostore's highly concentrated laundry liquid is made in New Zealand from plant-based ingredients for a fab clean and low environmental impact. Powerful in cold or hot water, it's effective on stains and kind to sensitive skin.

---
Bondi Wash
This all-natural and Australian-made baby laundry detergent is pH-neutral, antibacterial and deodorising. Lightly fragranced with Blue Gum and Neroli, it's effective for both machine and hand-washing and contains no nasties that could bother bub's precious skin.
Bondi Wash Discount Code:
Use code 'MUMSTHEWORD' for 15% off storewide.
---
Pigeon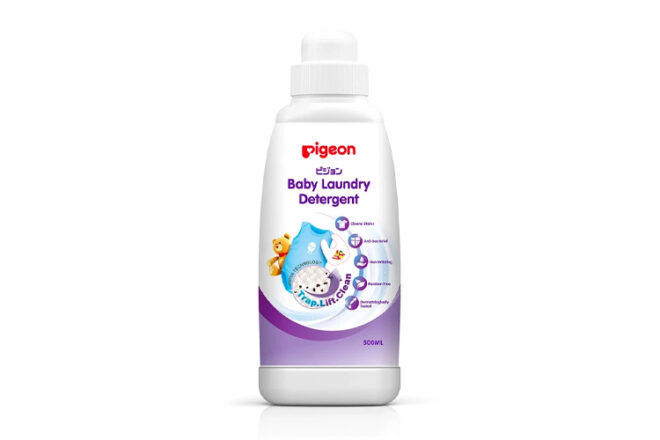 This specially formulated baby laundry liquid traps, lifts and cleans all manner of mishaps without damaging bub's adorable clothes. Dermatologically tested to soft on skin and non-irritating, it's antibacterial and paraben-free.

---
Australian Natural Soap Company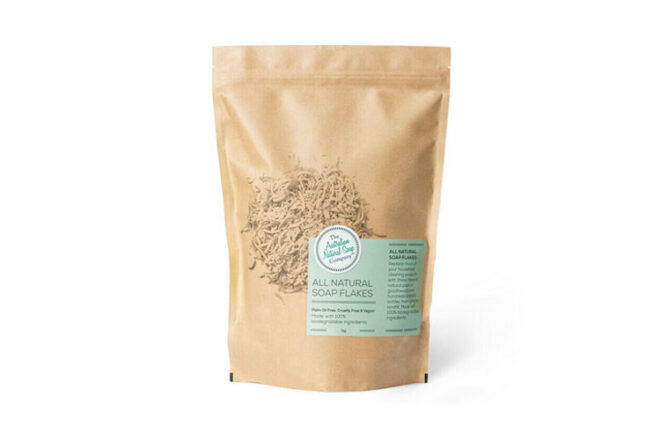 Handmade here in Australia using pure saponified plant oils, this package of laundry cleaner just as good for the environment as it is for bubba's best threads. Simply replace your usual liquid or powder with one teaspoon of soap flakes for a fresh, eco-friendly wash.

---
Koala Eco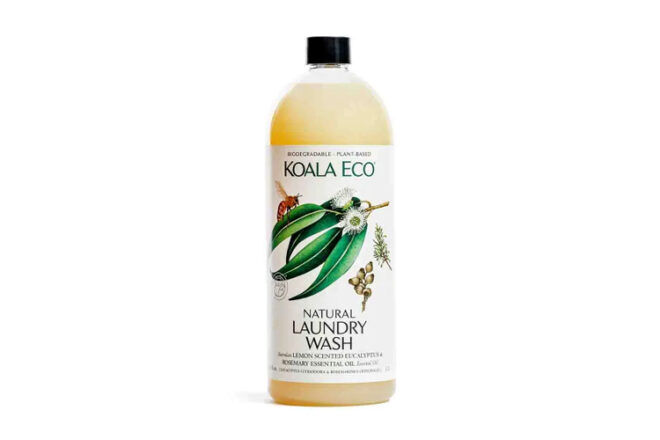 Combining the antibacterial goodness of eucalyptus and rosemary, this plant-derived, biodegradable laundry wash is just as heavenly on the nose as it is for cleaning baby's delicate clothes. It's cruelty-free, vegan and packaged using recycled materials.

---
Abode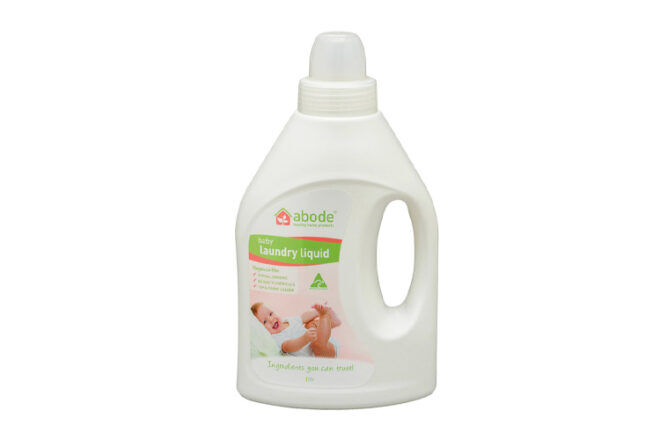 Made in Australia and free of petrochemicals, optical brighteners, artificial fragrances and palm oil, Abode laundry liquid is developed especially for sensitive skin. It's suitable for both front and top loaders and works hard on stains in hot or cold water.

---
Ms Brown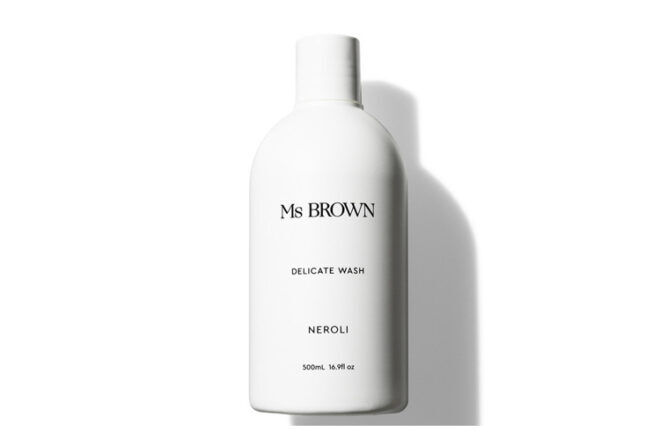 This Australian-made clothes cleanser is made from plant-based ingredients and formulated to refresh and soften precious, delicate clothes. It contains organic Soapwort and is scented with antimicrobial Neroli essential oil. Bliss!

---

We asked the mums in our Facebook Pregnancy Groups when they started washing all their baby's clothes and this is what they said …
"I've just done mine, mainly because I packed my hospital bag. I'm almost 32 weeks. Everyone has said I'll probably wash them again when I start nesting properly." – Ashlee
"I'm nearly 23 weeks and I've washed all mine and all of babies wraps and blankets. I'll rewash them another couple of times out of boredom and nesting before he's here." – Georgia
I was 31 weeks on Thursday and it's all done, folded and put away in her room." – Kelly
"I'm 31 weeks today and am doing it at the moment. Have all the nappies hanging out to dry." – Hayley
"I've washed mine. Am 24 weeks. I know in the third trimester I'm going to get tired as hell and not want to do anything. So have smashed out most things already." – Giverny
"I've started washing, I'm 27 weeks tomorrow." – Tamika
"Last pregnancy I washed them once I started maternity leave … so around 34 weeks." – Katie
"I'm 29 weeks and wash them today. I couldn't wait any longer." – Laura
"By 23 weeks I had everything washed, including all blankets and bedding etc. Glad I did because I'm 31 weeks and no energy to do anything (twin pregnancy)." – Jacqueline
"I just started at 31 weeks on the terry-towelling nappies and face washers but have twins so there is so much to wash and dry in this damp weather and maybe not a lot of time to go. It took me about two hours just to remove tags last night from all their new clothes." – Jess
"I washed all my babies clothes, wraps and blankets at about 20ish weeks and I've just gone through another phase of nesting and washed it all again at 27-28 weeks. I'll probably end up washing them again." – Hollie
---
This post includes affiliates and/or paid inclusions. See our Disclosure Policy.
Know a brand of baby laundry detergent that we should add to our list? Contact us and let us know.
Find more helpful baby products…
Continue your search for the best baby laundry detergent
Looking for baby laundry detergent and still not sure if any of these are right for you? Join one of our Baby Groups and ask thousands of other mums what they recommend. They are grouped together by baby's birth date so everyone is going through the same stages at the same time.
Click here >> Mum's Grapevine Facebook Groups  << and find your group today!