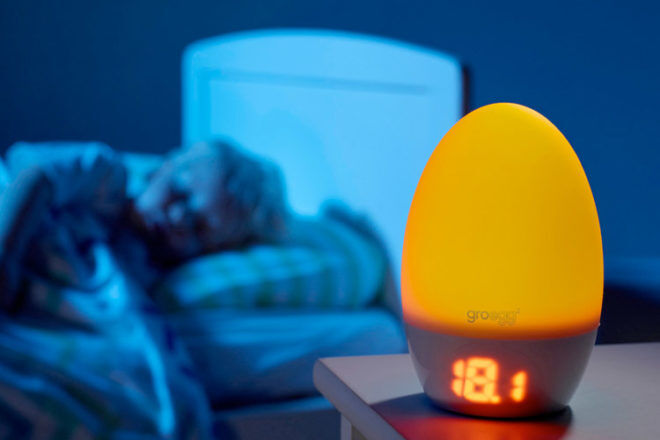 Many factors play a part in the quality of baby's sleep and the temperature of their room is one of them. A baby room thermometer helps to ensure that your little one's nursery is kept at a comfortable temperature all throughout the year.
A room thermometer gives parents a quick visual of whether baby's room is too hot or too cold, allowing them to make adjustments as needed. Some use coloured lights to indicate a change in temp and others use alerts such as beeping or alarms.
What to look for when buying a room thermometer for baby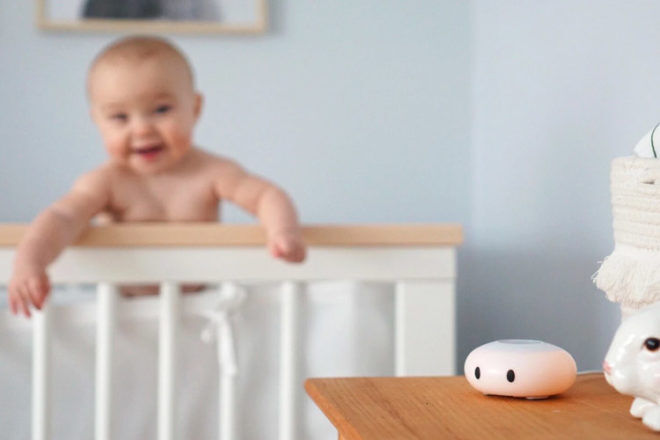 Here are some of the key things to consider when buying a baby room thermometer:
Size: The nursery is home to lots of little essentials both bubbas and parents need. We're talking baby monitors, night lights, nappies and more. Think about shelf space and available power outlets before buying something too big and bulky.
Alert: When looking at thermometers for the nursery, think about what type of alert will suit you (and baby's sleep routine) best. Are you looking for a thermometer with a digital display or would a night light that changes colour suffice?
Portability: Like most things on our change table checklist, if it's easy to carry and light enough to travel with, life with bub just becomes that little bit easier. Check if the thermometer takes batteries for portability as well as using a USB or traditional power cord.
---
6 baby room thermometers for parents' peace of mind
To help you find the best thermometer for your baby's room, we've compiled this handy list of brands to get you started in your search.
Here are 6 clever room thermometers for baby's nursery:
Oricom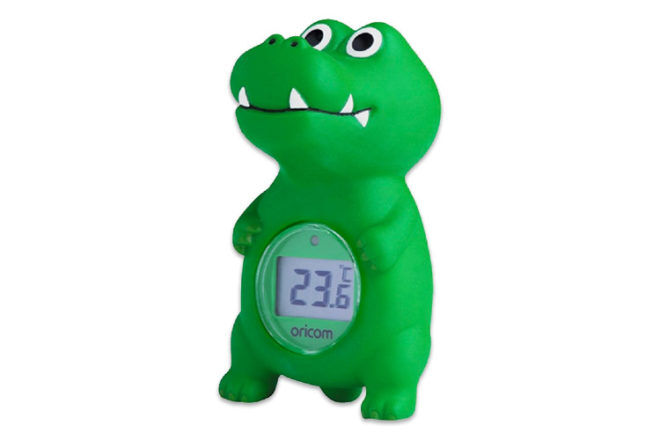 This snappy little thermometer is designed to monitor bath water or bedroom temperature to ensure the safest environment for your darling cub. Perfectly sized for little hands to hold and play, it displays and accurate reading day and night.
---
Tommee Tippee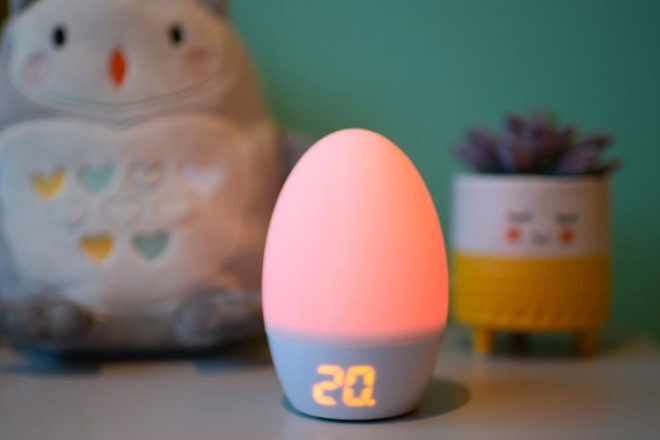 The groegg is back, only this time it's bigger and better than before. A large, easy-to-read display allows parents to make quick checks without disturbing bubba while the gentle glow can be adjusted to suit your sleeping babe.
---
Shnuggle
This portable nightlight emits the perfect glow for feeding, comforting and lulling baby back to sleep. But it's the clever temperature sensing dock that catches our eye. When docked, the LED light changes colour according to the room temperature.
---
Philips Avent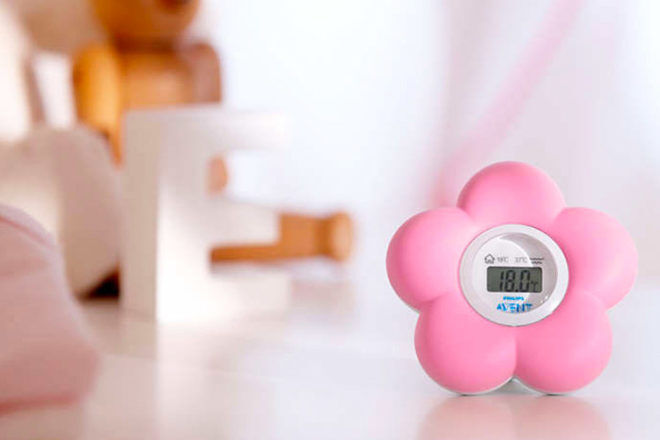 Pretty as a picture, this room thermometer displays a clear reading for bub's bath and bedtime. Available in blue or pink, it's designed to float in the water alongside bub's other toys. Simply check the display to determine the temperature and adjust as needed.
---
Dreambaby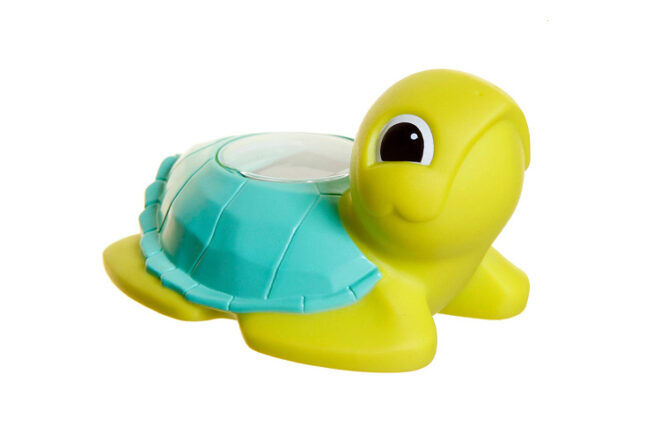 This award-winning sleepytime pal is just as useful for checking the temperature of bub's bathwater as it is for the nursery. It comes with a large easy-read digital display and an automatic shut-off to maximise the life of the battery.
---
Roger Armstrong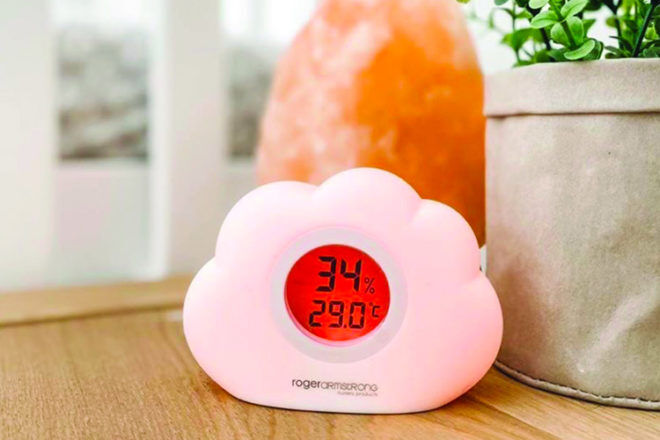 Rest easy knowing that baby's room is just right for a perfect night's sleep. This clever cloud gives parents a strong visual check of room temperature while providing a soothing light for sleepy babes. There's even a humidity reading for extra peace of mind.
---
This article is curated by our Editors and includes affiliates and/or paid inclusions. See our Disclosure Policy.
Know a brand of baby room thermometer we should add to our list? Contact us and let us know.
Find more must-haves for baby….
Continue your search for the best baby room thermometer
Looking for a nursery thermometer and still not sure if any of these are right for you? Join one of our Facebook Baby Groups and ask thousands of other mums what they recommend. They are grouped together by baby's birth date so everyone is going through the same stages at the same time.
Click here >> Mum's Grapevine Facebook Groups  << and find your group today!