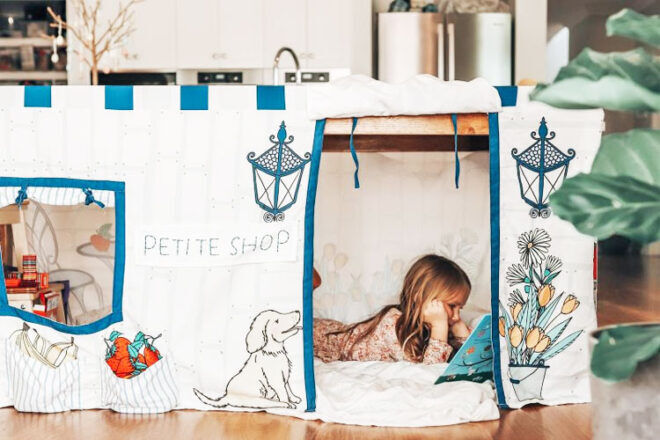 Little humans come with huge imaginations, and a kids' play tent makes the perfect (not to mention cutest) setting for all the big adventures they conjure up. If your list of indoor games has already been exhausted, a tent could be just the thing to keep little bees busy all day long.
The beauty of a kids' play tent is that it's lightweight and quick to assemble thanks to easy pop-up frames. Best of all, it's a portable hideaway that kiddos can take wherever they may roam.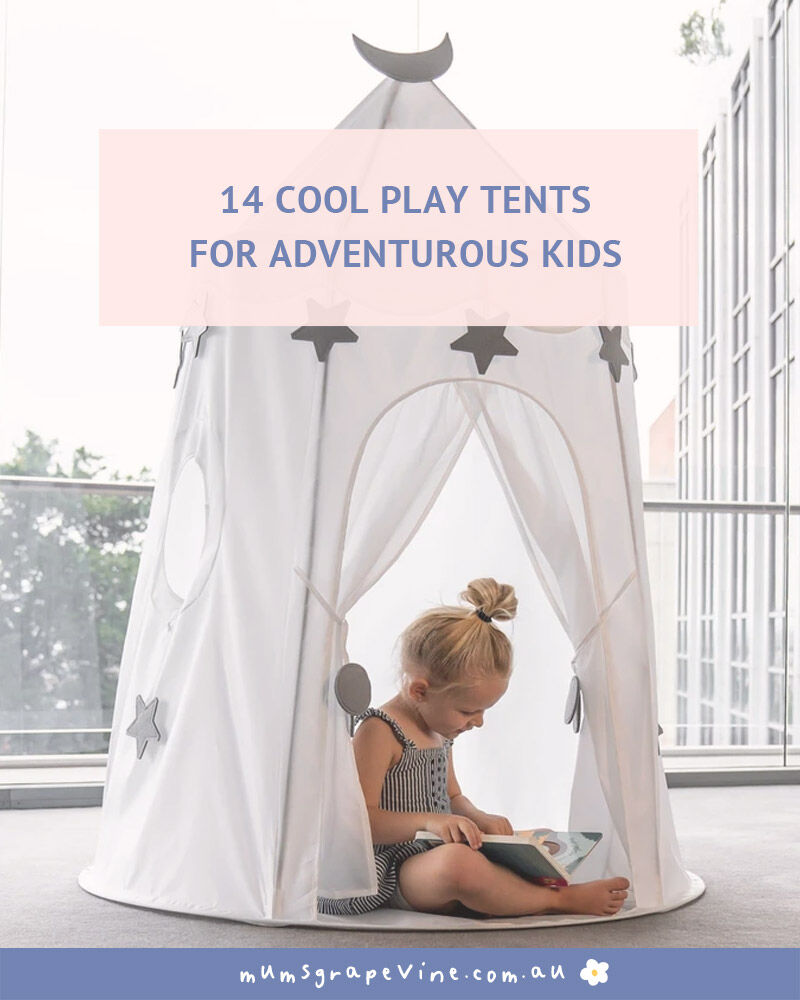 14 unforgettable kids' play tents
To help you in your search for the ultimate children's play tent, we've put 14 of our favourites in one handy spot for you. In no particular order, here they are:
NARMAY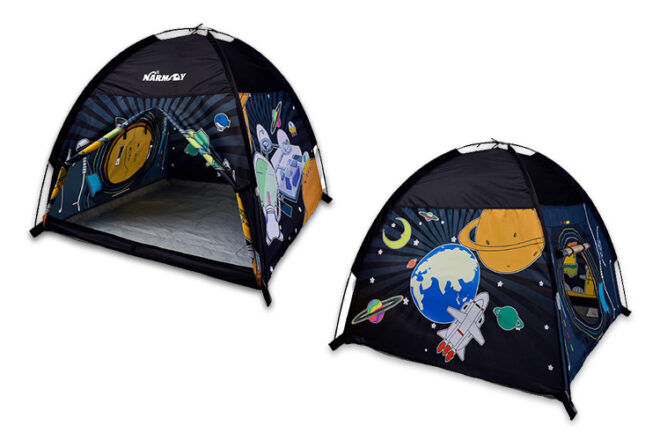 The perfect little pod for kids who like to ponder the universe. Easy to assemble, it comes equipped with mesh panels for ventilation and a roll-up entrance. At over 1.2m in width, this one's plenty big enough for a few space rangers.
---
Cotton On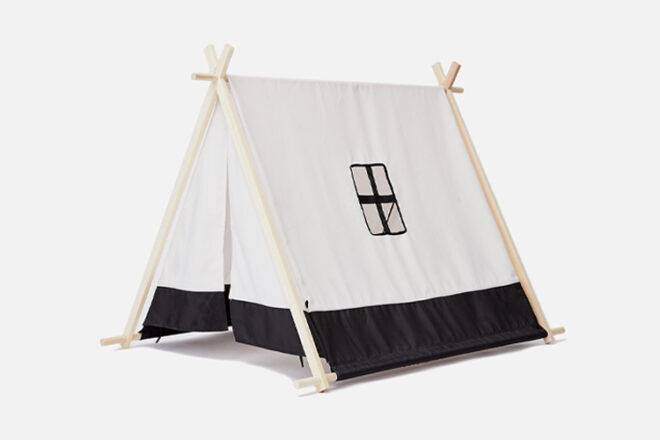 In a neutral palette, this modern play tent is going to fit right in anywhere. It has a tough wooden frame that will stand up to years of play and even comes with its very own carry bag for taking here, there and everywhere.
---
Ivory & Deene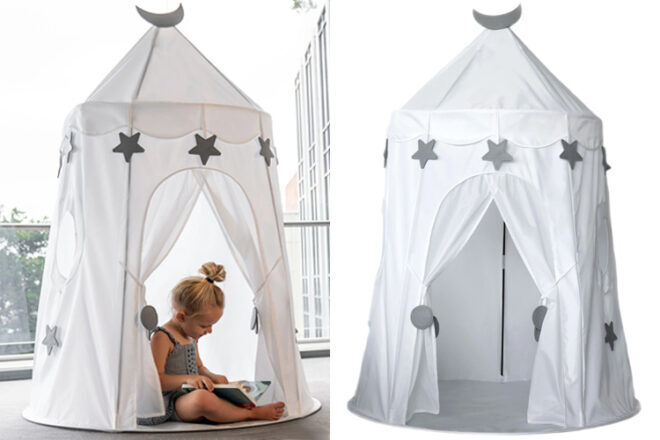 A dreamy place to chill and plan – and tall enough for kids to stand up in! Features include a wipe-clean surface, an adorable window for peeping at passers-by, and flowing tie-up curtains totally fit for a princess.
---
All 4 Kids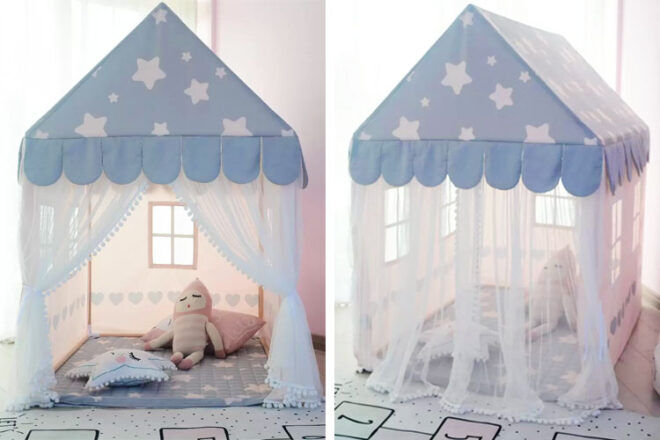 In a stunning pastel palette, this sweet abode will look adorable in any home. It's handmade in Australia with cotton canvas and solid timber poles and tough enough to see the kids through years of secret bunker meetings.
---
Tiny Land
If it's sparkle and magic they want, look no further! This roomy castle has a high top, roomy interior and spectacular diamante-studded curtains for max royal vibes. It comes with its own carry case and fairy wand.
---
The Little Cardboard Co.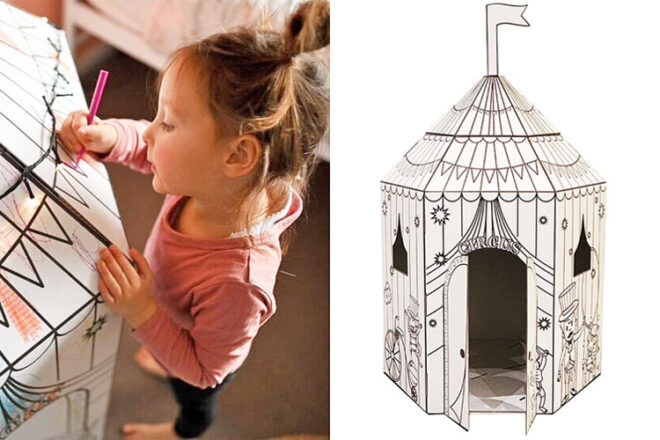 We can't think of a better hideaway for little artists. The entire surface area of this cardboard play tent can be coloured in – so dig out those crayons and markers and watch as littlies spend the entire day decorating their new 'home'.
---
Oz Hammocks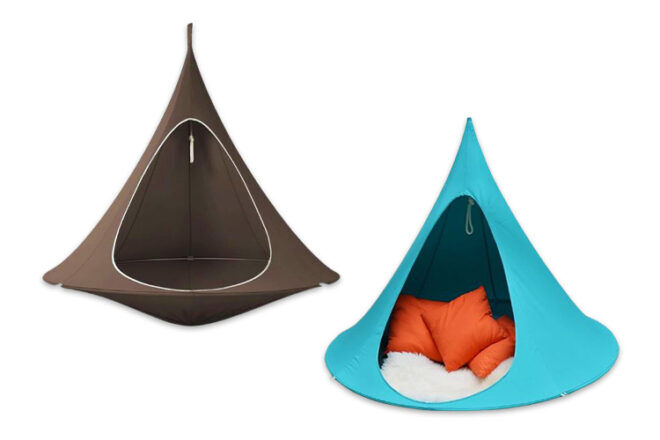 If your littlies think hammocks are the bee's knees, they'll flip over these fantastic hanging hammock tents designed especially for adventure-loving kiddos. Cosy and spacious, they come in two sizes and can hold up to 120kg.
---
Petite Maison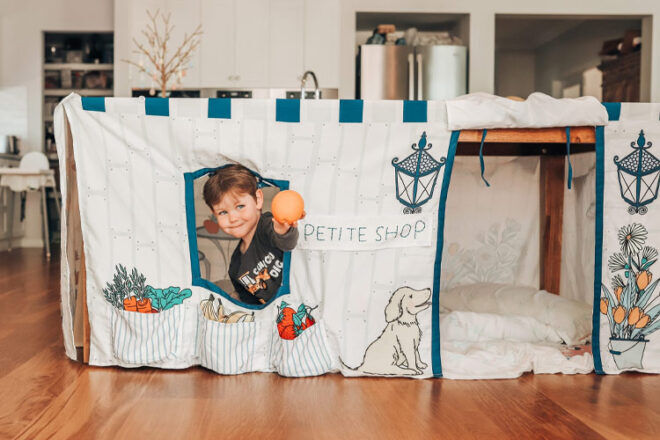 Now, these are a stroke of genius. Designed specifically to fit most dining tables and to fit seamlessly into the home, they provide kids with 360-degrees of play and loads of space! They come in four magnificent designs – and we want them all!
---
Djeco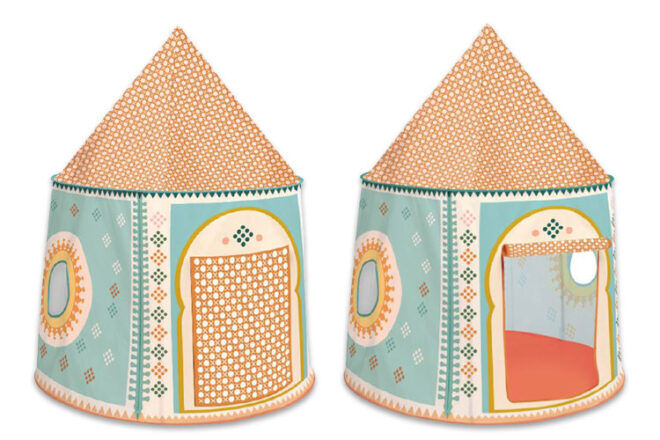 A sweet little hut for whiling away the afternoon with a much-loved teddy and a favourite book. Decked out in fab colour and patterns, it comes with a roll-up entrance and peeping windows.
---
IKEA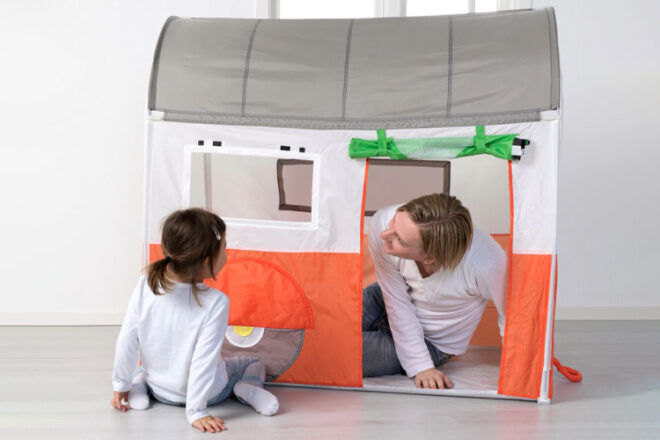 The ultimate play tent for your little traveller. Not only is it roomy enough for a few kidlets to fit inside at any one time, but it comes with a handy towing hook for taking on adventures all over the house. To the lounge room…
---
Way Out Wonder
This kiddie-sized replica comes in a choice of red or blue and can be assembled in about as much time as it takes to say "Volkswagon Kombis are cool!". With waterproof and UV-protected fabric, it's the perfect play tent to take outdoors.
---
Mini Me Collection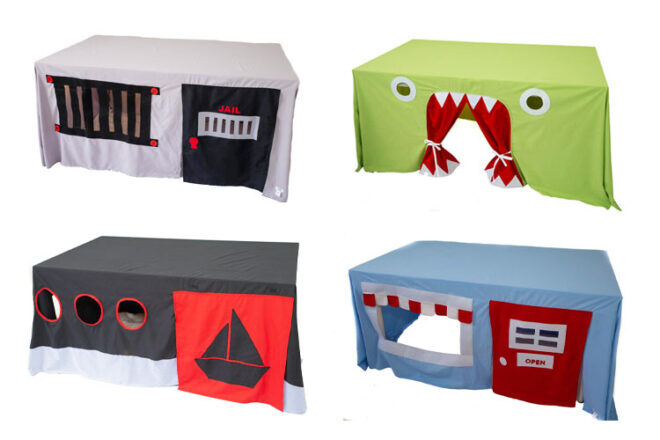 No room for a play tent? These clever (and massively fun) tablecloth designs turn your kitchen table into whole new worlds. Made by hand with cotton and Velcro, they come with windows, doors and bucket-loads of personality.
---
Petite Maison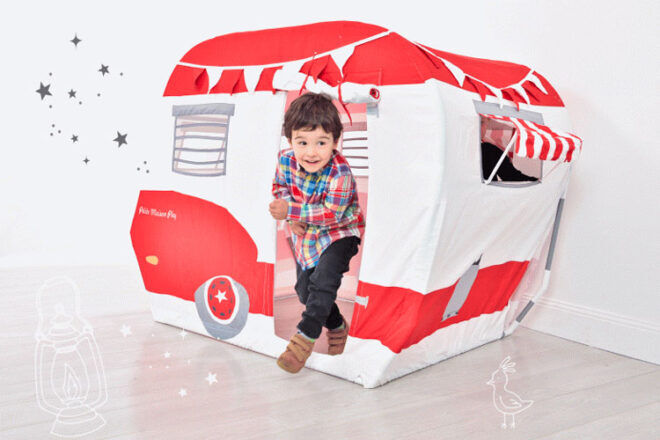 This seriously cute little camper is just the thing for kidlets who need a getaway – even if they never leave the lounge room. Light, bright and totally retro, it sets up in seconds and can even be personalised with your choice of embroidery colour. Too cute.
---
Kids Concept
With a diameter of one metre, these sweet play tents are big enough to fit a few little ones inside snuggly. Available in two contemporary hues, they're made with a polyester shell and tough fibreglass poles. Don't miss the matching tunnels available separately!
---
This article is curated by our Editors and includes affiliates and/or paid inclusions. See our Disclosure Policy.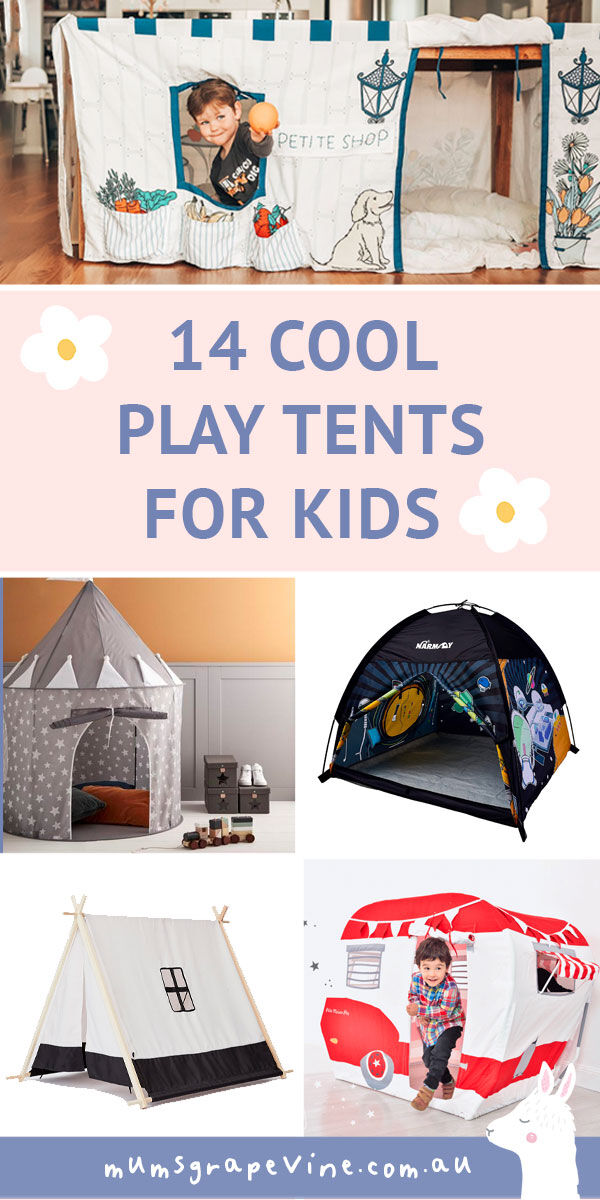 Know a brand of kids' play tent we should add to our list? Contact us and let us know.
Find more fun gear for kids …