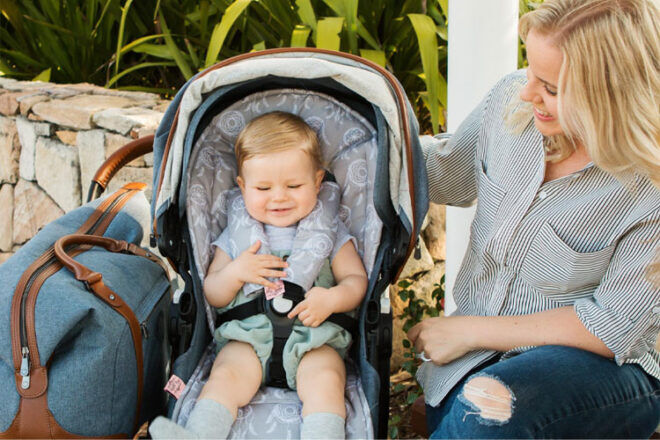 For every dash to the shops or leisurely stroll, there's bound to be an unexpected spill on the pram. Keeping the buggy free from baby's mess may seem like an impossible task, but pram liners are a huge help, and we've found seven stand-outs available right here in Australia.
A pram liner is a padded fabric insert that attaches to the seat of strollers to protect against spills and keep baby comfortable and your pram clean. Beautifully designed to look as good as they feel, pram liners come in colours to suit every personality and many are even waterproof – fabulous for little ones who like to sip as they cruise.
Tips for buying pram liners in Australia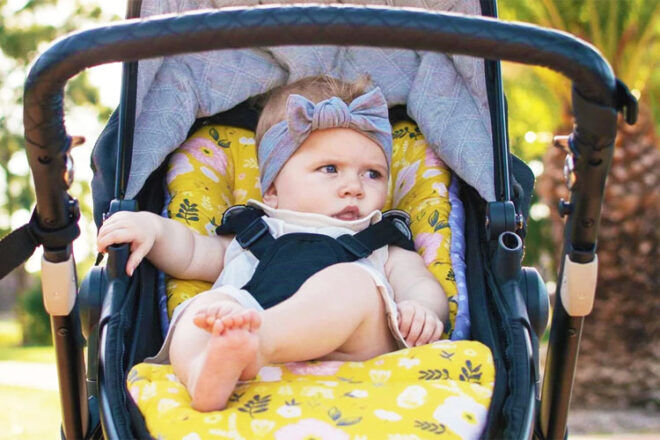 Functional pram accessories, pram liners come in different designs to suit your bub's personal style. Here's what to look for when you're on the hunt for the perfect one:
Practicality: Cosy pram liners act as a padded barrier between the pram and your baby. While a little extra cushioning is great for comfort, keep in mind that the pram still needs to fold down easily for everyday use. Steer clear from anything with too many lumps and bumps!
Easy to clean: Designed to minimise general wear and tear on your pram's seat, pram liners will experience everything from sweat in the warmer months to spills and toilet training accidents. Having a pram liner that is easy to clean is a must.
Comfort: Look for a pram liner made from quality fabric. Yes, it needs to wash well but softness is a big thing here too. Some materials have temperature regulating properties to keep babies warm in the winter months and cool when summer rolls in. Comfort is key.
To help you find a stylish but practical pram liner, we've compiled this list of fab brands available in Australia to get you started in your search.

Here are 7 pram liners in Australia (you'll be proud to push)
With so many pram liners on the market in Australia, it's hard to know where to start, so we asked the HUGE Mum's Grapevine Facebook community which ones they love the most. In no particular order, these are the liners they tried, tested and recommend.
Some brands have offered exclusive offers for Mum's Grapevine readers. These offers may include exclusions and expiry without notice. Please direct all enquiries directly to the linked website.
OiOi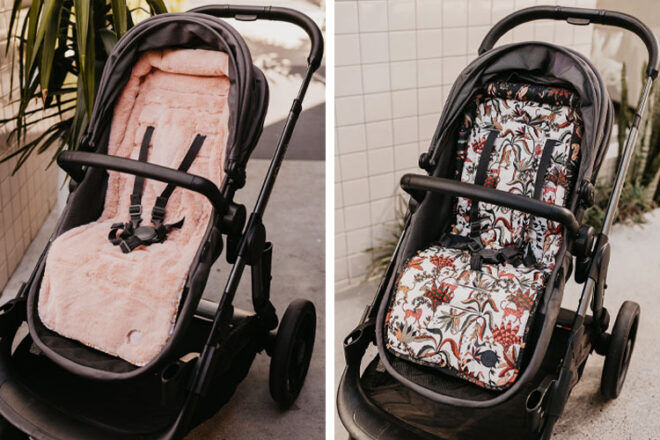 Designed as stylish solutions to the inevitable spills on prams, OiOi reversible pram liners feature a machine-washable seat and generous length. Created to fit most prams, they're crafted from cool-touch materials that are completely safe for bubs and tots.
OiOi Discount Code:
Use code 'MGV15' for 15% off storewide.
---
Harmony J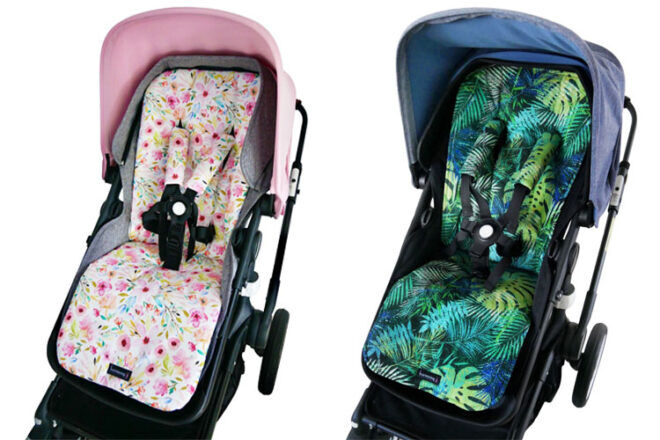 Finding a pram liner that fits your pram is easy at Harmony J: select your stroller from a list and search through the fabulous prints and shades on offer. Made in Australia from 100% cotton, you also have the choice of adding waterproofing and extra wading.
---
Bambella Designs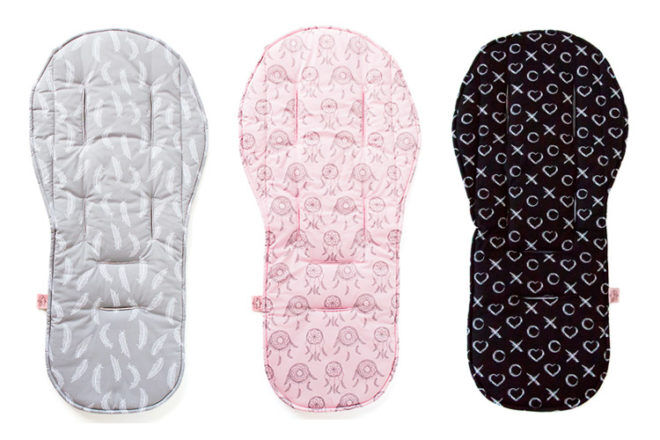 With 15 different fabrics to choose from, Bambella Designs universal pram liners protect surfaces and bring some welcome flair to your stroller. Beautifully padded, they feature wide 'side wings' to give wee ones added support while they stroll.
---
Peekaboo Bubba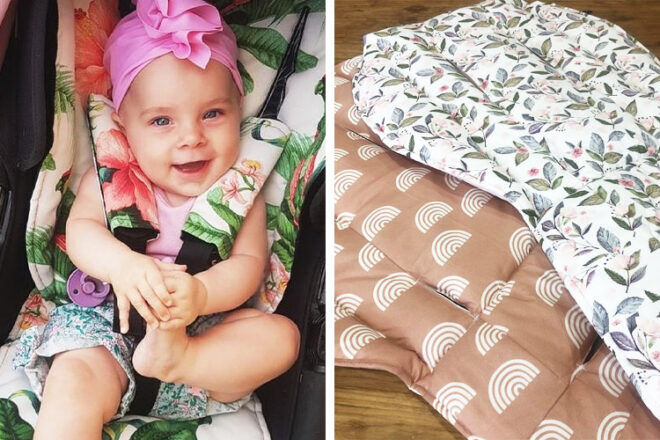 Proudly crafted in Australia using quality fabric and 300gsm padding, Peekaboo Bubba pram liners are available in both custom-made and universal options. Limited-edition styles are available throughout the year, so move fast to grab that perfect print.
Peekaboo Bubba Discount Code:
Use code 'MUMSGRAPEVINE' for 15% off sitewide PLUS free shipping.
---
Wonderland4Children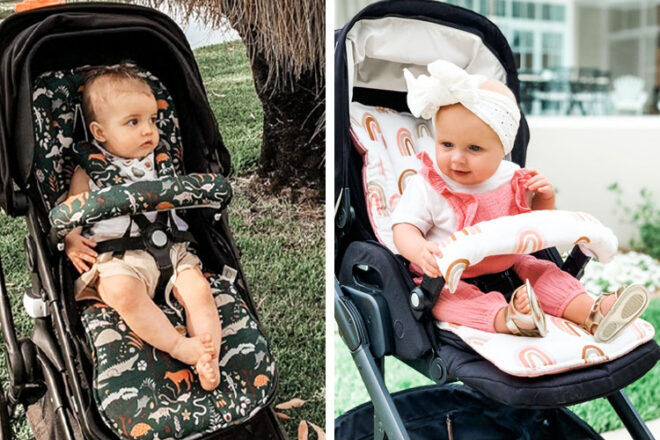 Designed in Australia, these liners are crafted from quality cotton to be lightweight and loads of fun. Machine-washable and available in glorious prints, they can be paired with cotton waffle on the reverse side, or soft Minky for the cooler months.
Wonderland4Children Discount Code:
Use code 'MGVWONDERLAND' for free shipping on all pram liner purchases.
---
Funky Babyz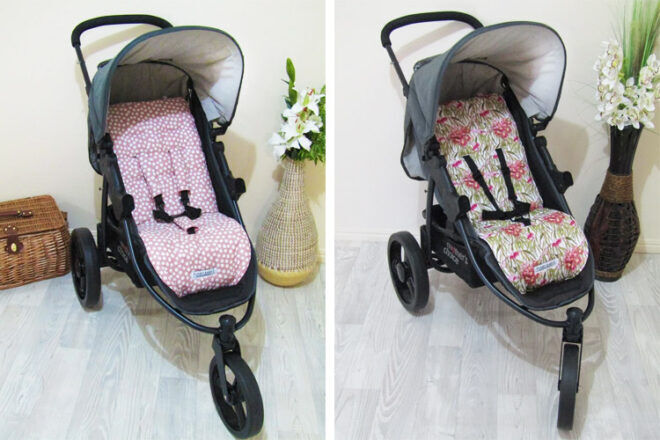 From fab florals to modern prints, this Australian-made range has something to suit every bub's style. Reversible and universal in size, they're padded with thick wadding and have double-stitched belt holes. Add matching straps and belly bars for a complete set.
---
Comfy Co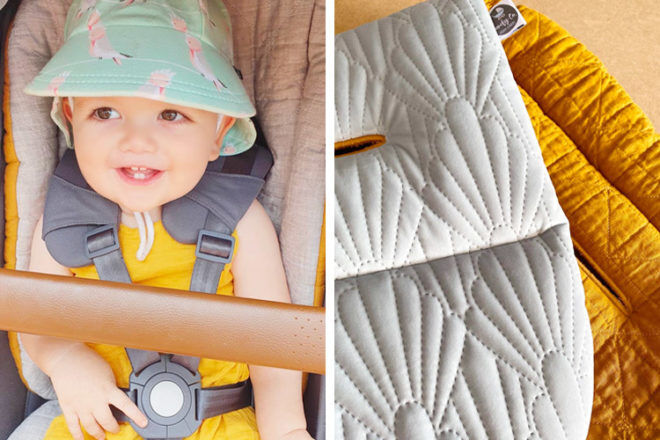 Handmade in Western Australia, Comfy Co pram liners can be selected in your choice of front and back prints, or in ready-made styles to suit most prams. Durable and impeccably made with thick, soft custom wading, they're ultra-comfy and a cinch to clean.
---
This list is loving curated by our Editors and may include affiliates and/or paid inclusions. See our Disclosure Policy.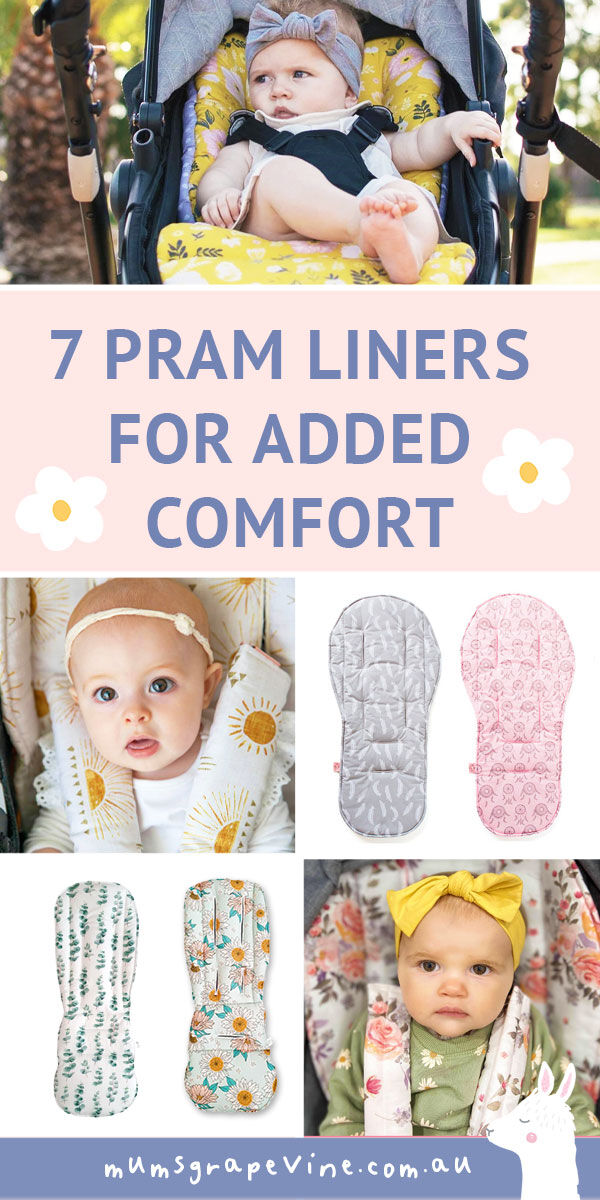 Know a product we should add to our list? Contact us and let us know. We've been collating Australia's best baby products into shortlists for over 14 years and we're always happy to support new brands and businesses.
Find more baby prams and accessories in these roundups …
If you're feeling overwhelmed by what to buy, join a Mum's Grapevine Facebook Baby Group and ask 1000's of mums with babies the same age what they recommend. 'What to Buy' is the most asked topic.