We love how it sterilises, cooks, and makes yoghurt all in the one machine
Keep baby's feeding accessories, toys and even clothes squeaky-clean and germ-free with a KIWY Cube Baby UV Steriliser.
A first of its kind here in Australia, the Omababy KIWY Cube is a multifunctional appliance that not only safely sterilises baby's essentials but also your phone, breast pump, keys and more – without the need for any water.
From the early days with a newborn right through to the busy teenage years, the clever KIWY Cube makes tidy work of eliminating germs from all manner of gadgets, gear and clothing.
Available online from Omababy ($380).

KIWY Cube UV Bottle Steriliser
With a quiet motor that won't disturb naptimes, the KIWY Cube uses long-life rotating LED lights to reach every angle of the interior, removing 99.99% of bacteria from household items, including your little one's bottles, teats and well-hugged teddies.
Cleverly designed to be roomy without compromising on its looks, it can hold up to 16 regular baby bottles at one time, as well as accessories. Plus, its handy drying and storing function ensures bub's feeding gear is ready to go when hunger cues are thrown your way.

KIWY Cube UV Sterilisier Review
We asked a busy mum from the Mum's Grapevine Facebook community to try out the KIWY Cube UV Steriliser for a couple of weeks, and here's what Tiffany had to say:
---
Tiffany Boyd, mum of month-old Elijah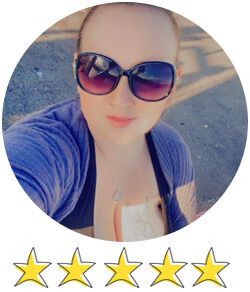 "I love how it can sterilise, cook, and make yoghurt all in one compact machine!"

The KIWY Steriliser is one of the coolest things I have ever had a chance to try.  I used it to sterilise my nail tech utensils, bub's bottles and dummies, my toddler son's sippy cups, toys and our electronics like our phones, chargers, remotes and power banks. It is so easy.
I love the drying setting. I can put bottles with small droplets inside and it will dry them, then you press the UV-C button and it sterilises. I also made banana chips (tasted so much better fresh) and had a go at making yoghurt. The recipe booklet made it so easy.
It is easy to clean, smaller than a microwave, and protects baby from harmful and nasty germs, which is all we want to protect our little ones. So go buy one! There's so much you can do with the KIWY steriliser it's a great investment for anyone who needs to sterilise things.
---

This competition is now closed. 
Congratulations to our lucky winner S. Clark (WA). 
One (1) lucky Mum's Grapevine subscribers will win a white KIWY Cube Baby UV Steriliser worth $380 from Omababy.
Entry is open to all Australian Mum's Grapevine newsletter subscribers.
Competition ends May 7, 2021