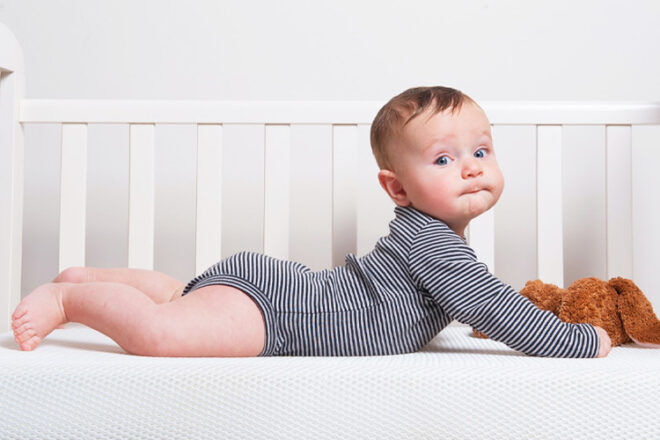 When it comes to setting up your baby's sleeping space, the cot mattress is an important product to get right. To help little ones get the sleep their bodies need, your baby mattress should be the perfect mix of comfort and safety.
Available in various sizes to fit all types of cots, cot mattresses in Australia vary in styles from traditional inner-spring options to foam and contemporary mesh designs that are completely washable.
With the safe amount of firmness and a gentle cover, the right sleep surface goes a long way to getting baby's sleep routines under control – and help the rest of the family catch some overdue zees.
What to consider when buying a baby mattress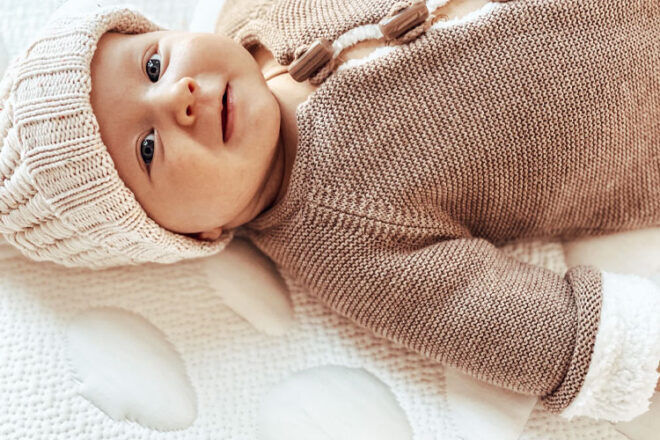 Firmness: Red Nose explains that baby mattresses should be firm and compliant with the Australian voluntary standard.
Ease of cleaning: Look for materials that are easily cleanable, and importantly, that dries fast enough to be ready for the next nap.
Size: According to Product Safety Australia, when a cot mattress is centred it should not be more than 20mm from any cot side or end.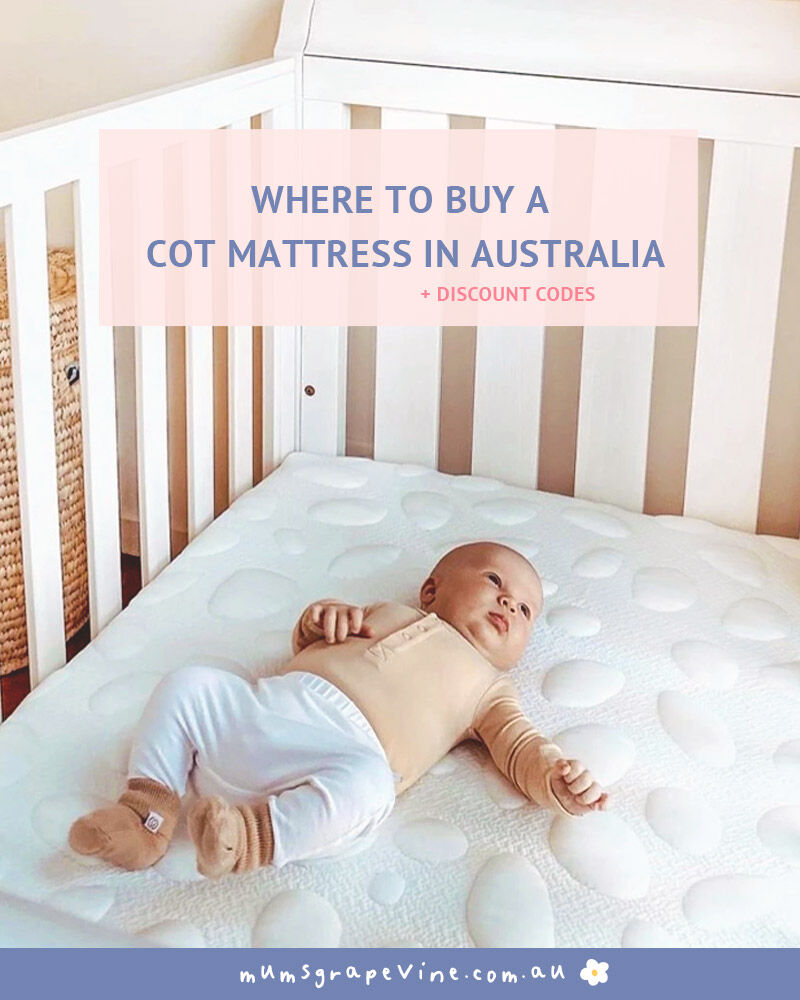 9 cot mattresses for safe sleep
To help you navigate the curly world of shopping for a new cot mattress, we've compiled this handy list to get you started in your search. In no particular order, here is our pick of the crop worth researching.
Mocka
Measuring 130 x 69cm, this inner-spring Mocka mattress comes at a great price and fits all of the brand's much-loved cots. Made of a combination of knitted fabric, air-circulated wave foam & steel coils, it's as comfy as they come.
---
Boori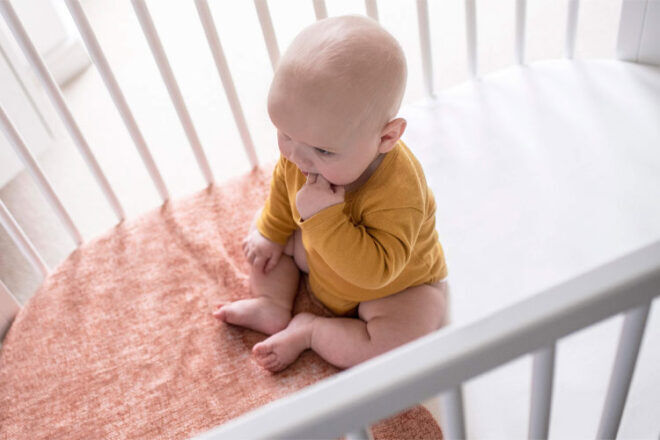 From pocket springs to high-density foam and oval styles, Boori mattresses cater to a huge range of cot styles. Every style is designed to offer optimum support for growing babes while being durable enough to stand the test of time.
---
PixieBaby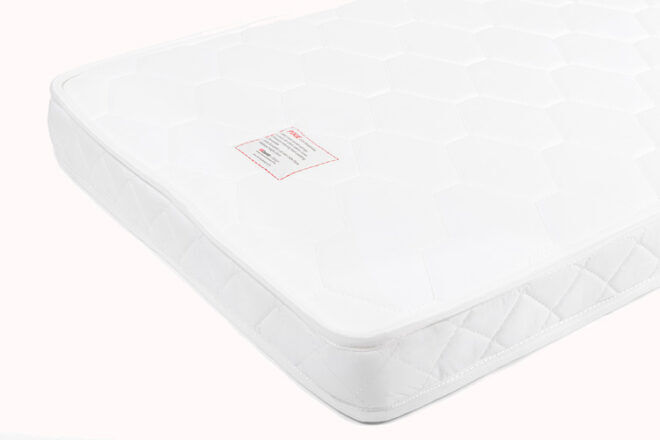 This high-quality inner-spring mattress is made for European cots measuring 140 x 70cm. Meeting the Australian voluntary standard for firmness and fitted with a cotton cover, it's the answer to a comfy and safe sleeping surface for a larger cot.
---
Growbright
Built on a nest of air, the lightweight Growbright Airnest is ultra-breathable, super comfortable, 100% washable and free from any nasty chemicals. The core is made from recyclable food-grade polypropylene and the cover is Oeko-Tex class one.
---
Numu-roo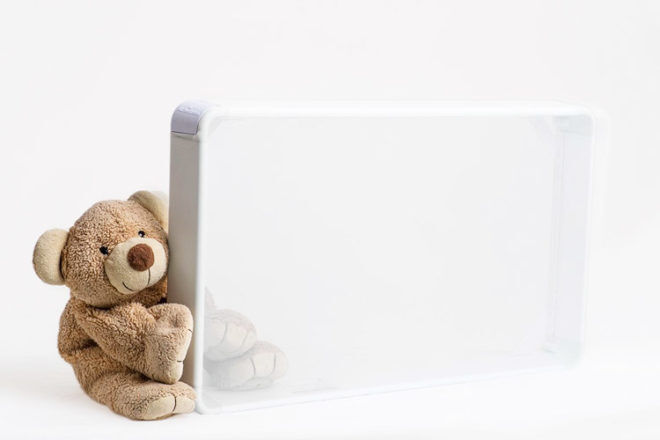 Made of a 100% breathable single mesh layer that you can see through, this revolutionary mattress by Numu-roo says goodbye to dust mites and other nasties that cause irritation and stays cool on even the hottest of days. It's available in 11 sizes plus custom order.

---
Milari Organics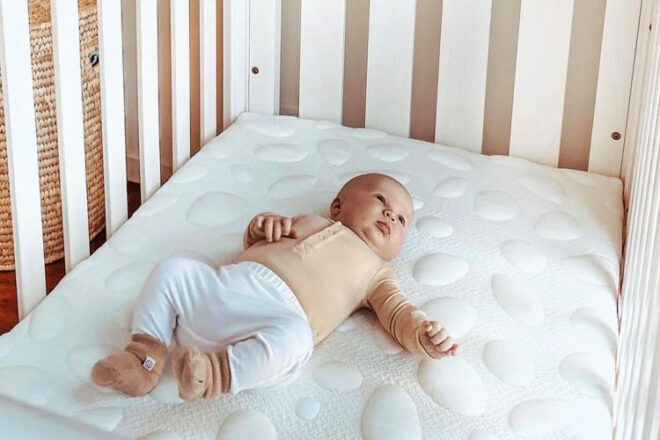 Made with certified organic cotton, pure latex, Australian wool and coconut coir, the Milari feels as good as it performs. Non-toxic and well-cushioned for sweet little bodies, it's the ultimate in comfort and convenience.
Milari Organics Discount Code:
Use code 'MGVMILARI15' for 15% off all mattresses.
---
Childcare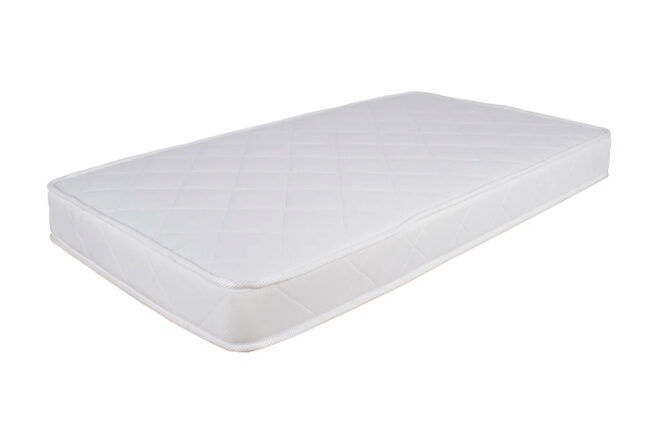 This firm, inner-spring number is low allergenic and well ventilated to keep baby comfortable all throughout the night. Suitable from birth to three years, it comes in a regular size to fit many cots and weighs 6.5kg.
---
Babyrest
In a first of its kind, the Anstel Duocore baby mattress features dual-sided technology for long-term use from birth right through toddlerhood. It comes with a zip-on bamboo cover and has ventilation channels for breathability and freshness at sleepy time.
---
Ecosa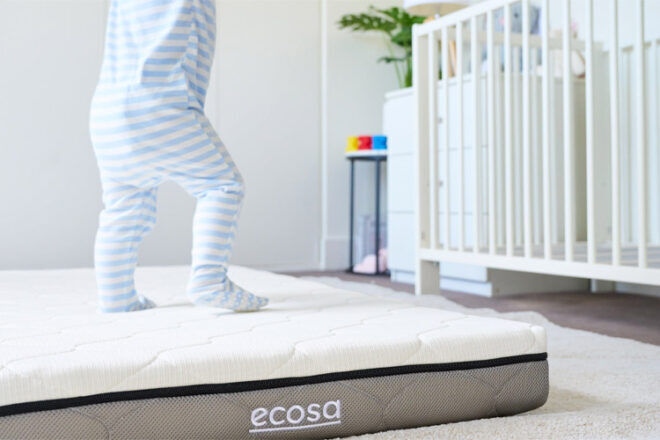 When they say it's entirely washable, they aren't joking. Throw the cover in the machine on a regular wash and pop the Innovative Nestflow Core in the tub or shower for a thorough clean. Completely recyclable and allergen-free, this ticks all the boxes.
---
Incy Interiors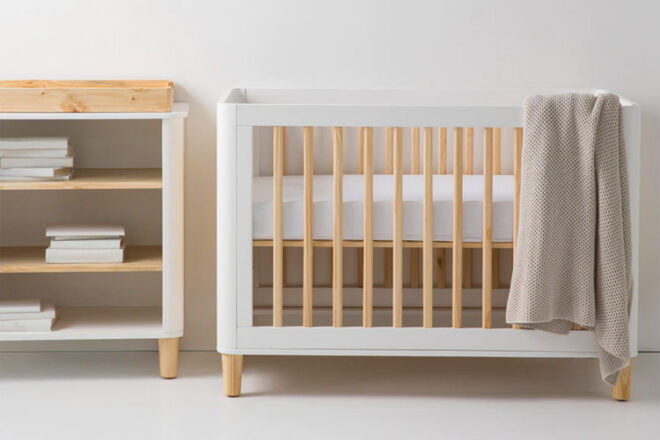 In a standard size, the Incy Interiors mattress comes with fab features at a great price. Made with comfort and safety in mind, it's pocket-spring and comes with a breathable cotton-blend outer for maximum cosiness come snooze time.
---
What size cot mattress do I need?
While standard cot mattresses in Australia are approximately 130 x 70cm, the size you need depends on your particular brand of cot. To establish exactly what size you need for your baby's special sleeping space, check the manufacturer guidelines before you buy.
Why are baby mattresses firm?
Soft sleeping surfaces are considered to be unsafe for babies, especially when tummy sleeping occurs.  To reduce the risk of accidents, firm mattresses are suggested to give babies a stable surface and prevent them from sinking into the bedding. A firm mattress also provides good resistance when babies push up or stand in the cot (when they should be sleeping!)
Is it safe to use a second-hand baby mattress?
The latest information provided by Red Nose states that "there is no detectable increase in risk using a second-hand cot mattress so long as it's clean, not torn and well-fitting." Of course, if you are in any doubt as to the cleanliness and condition of a mattress, err on the side of caution and look for another one.
---
This post includes affiliates and/or paid inclusions. See our Disclosure Policy.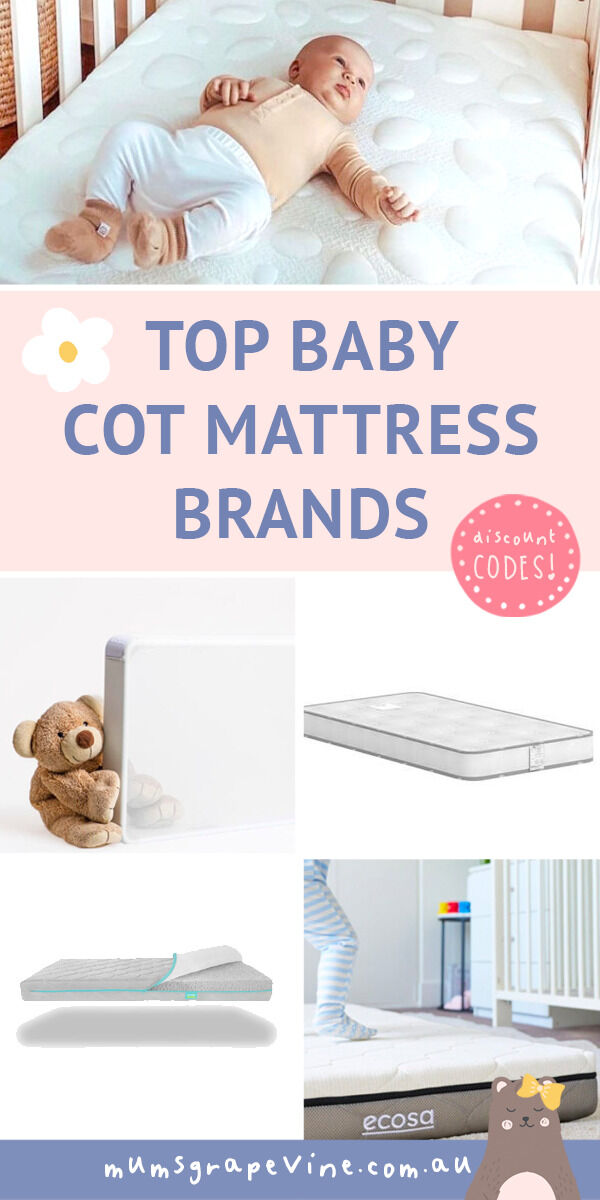 Know a cot mattress we should add to our list? Contact us and let us know.
Read this: How to set up a cot for safe sleep
In the market for a cot mattress?
Join the exclusive Mum's Grapevine Facebook Baby Groups and ask thousands of other mums what they love most about their cot mattress.
Click here >> Mum's Grapevine Facebook Groups  << and find your group today!