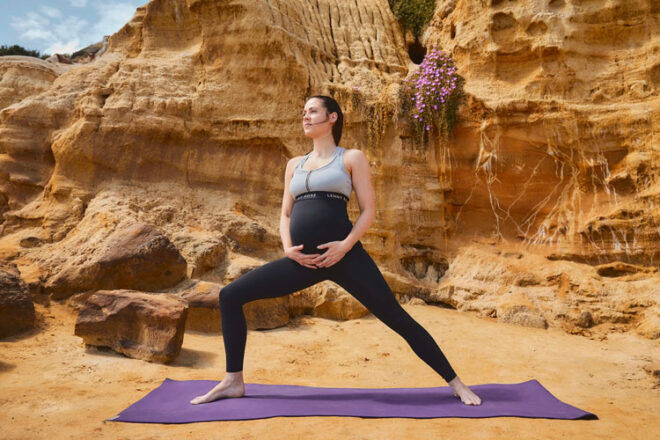 Staying active with a bump on board is much comfier in the right kind of gear. Whether it's a class of pregnancy yoga, running to the shops or simply bicep curling a latte, it's easy to look the part thanks to Australia's lineup of stylish maternity activewear brands.
From over-the-bump activewear shorts and supportive bras to comfy camis and tanks for loose layering, pregnancy activewear is all about fit and comfort as your body changes.
Whether you're after slimming black that goes with everything or a splash of colour, our list of boutique pregnancy activewear brands will have you feeling confident and looking fab right throughout your pregnancy and beyond.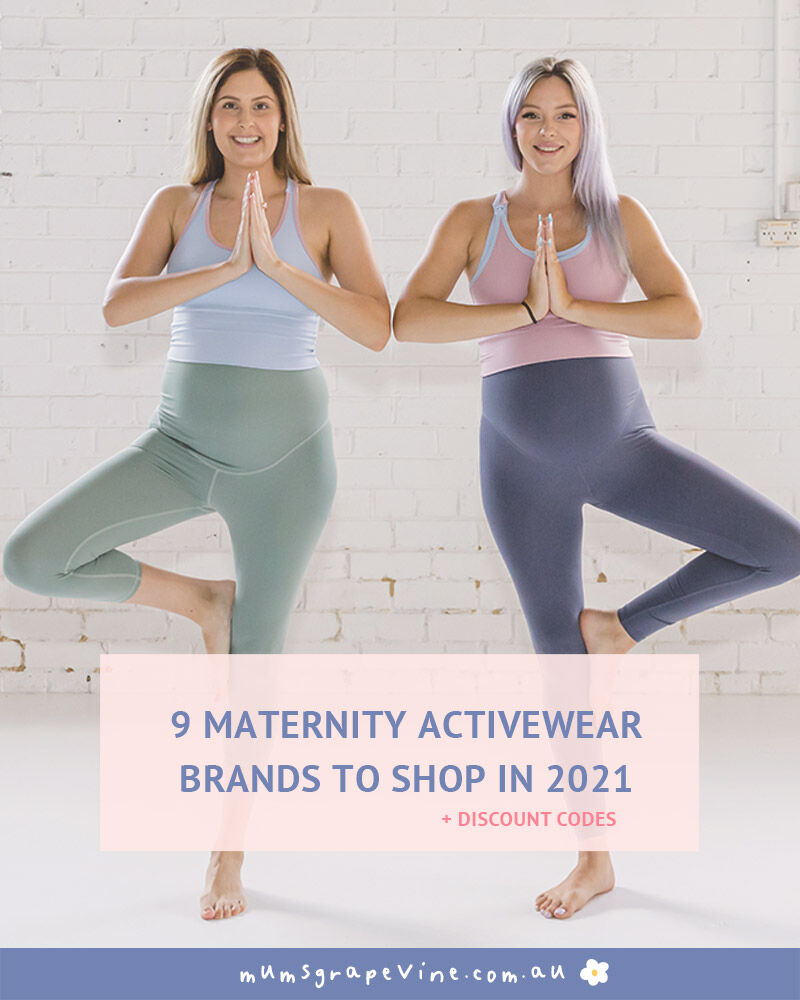 9 comfy maternity activewear brands
To help you find the best pregnancy activewear for you (and your bump!), we've compiled this handy list of fab brands to get you started in your search.
Some brands have offered exclusive offers for Mum's Grapevine readers. These offers may include exclusions and expiry without notice. Please direct all inquiries directly to the linked website.
In no particular order, here they are:
Lenny Rose Active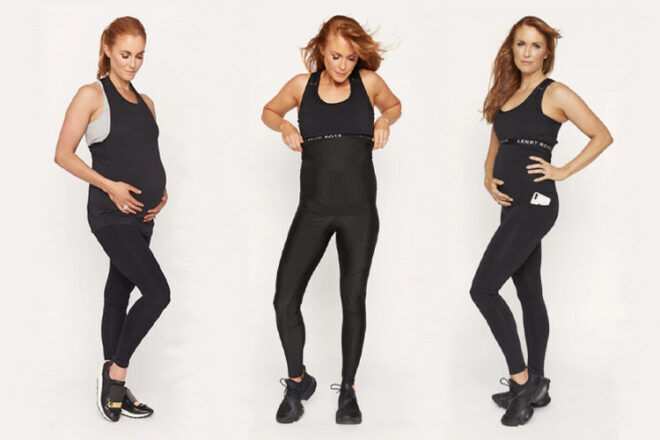 Made by mums, Lenny Rose is Australia's only physiotherapist-designed active and technical wear for pregnancy and motherhood. Whether you're after high-waisted support, compression comfort or handy ankle zips, this monochrome collection has your back.
Lenny Rose Active Discount Code:
Use code 'MGV15' for 15% off storewide.
---
The Ten Active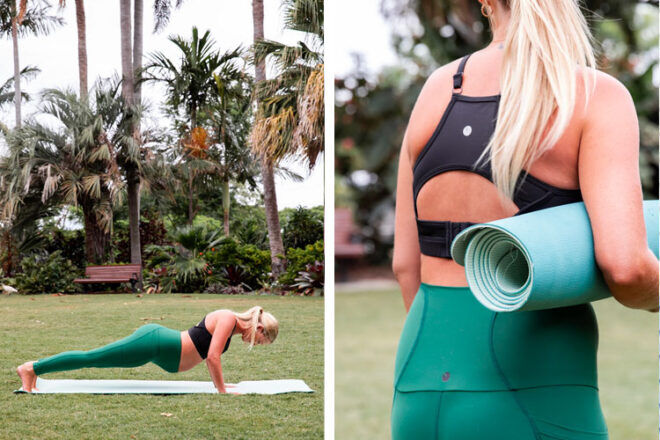 With stretch in all the right places, The Ten Active activewear does all the work for you. The silky-soft Italian eco-suede fabric is sleek and supportive and adapts to mum's changing body from early pregnancy until well after bub's arrival.
The Ten Active Discount Code:
Use code 'MGV20' for 20% off eco-suede leggings and shorts.
---
Bae The Label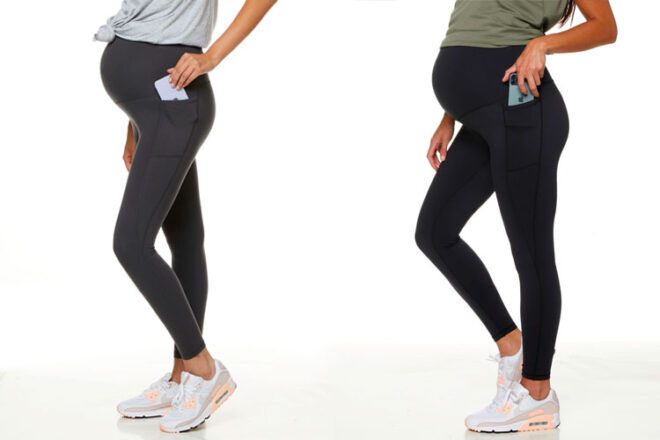 Loved for its luxe feel and effortless street style, Bae the Label activewear does not disappoint. The range includes superior stretch crops and pants with a cross-front feature for ultimate comfort and gorgeous hoodies that are perfect for after a workout.
---
Emamaco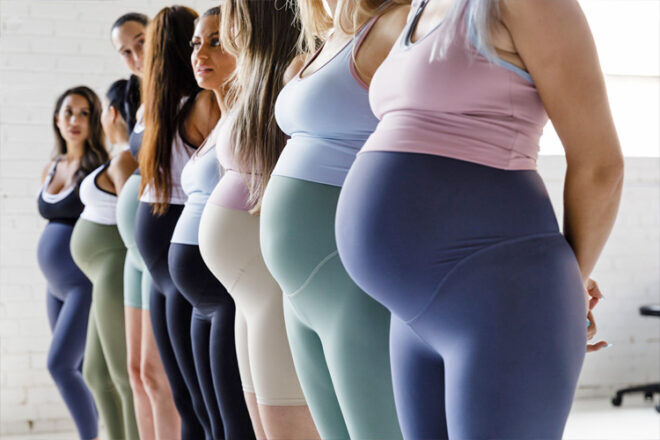 Specially designed to support the body through pregnancy, Emamaco's ultra-performance compression activewear is engineered to perform. Moisture-wicking, comfy and breathable, this collection is purpose-built to look and feel amazing every day.
emamaco Discount Code:
Use code 'MGV40' for 40% off storewide. Limited one use per customer.
---
Pea In A Pod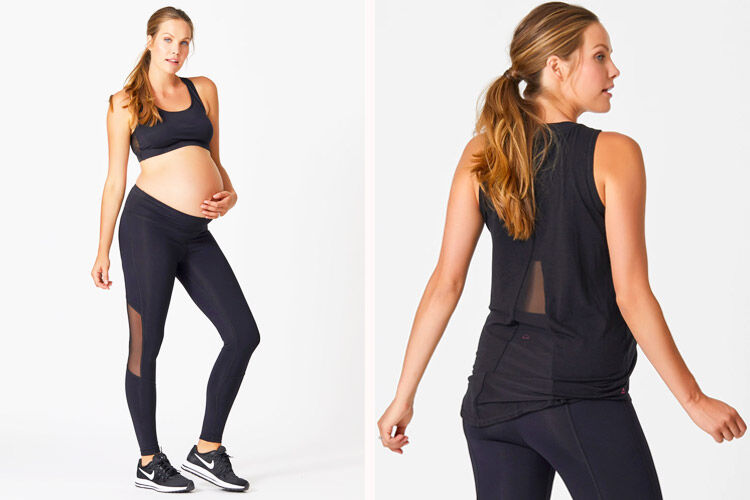 Australia-made Pea In A Pod activewear is versatile, breathable and quick-drying. Pants include high-waist styles and foldable waistbands for post-c-section comfort, while performance bras and singlets allow for freedom of movement across a range of activities.
---
Active Truth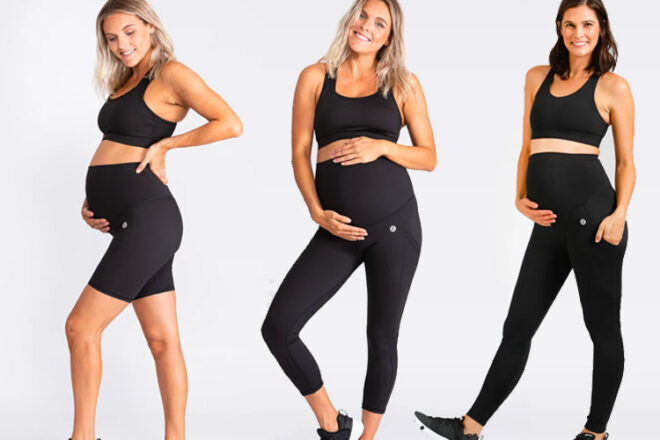 Squat-proof and with zero transparency, Active Truth pregnancy activewear is the real deal. The high-rise belly band expands and supports during pregnancy, and when baby arrives, simply roll the waistband over the hips for a comfortable fit.
Active Truth Discount Code:
Use code MGV2021 for 20% off pregnancy and postnatal styles.
---
Bloomberri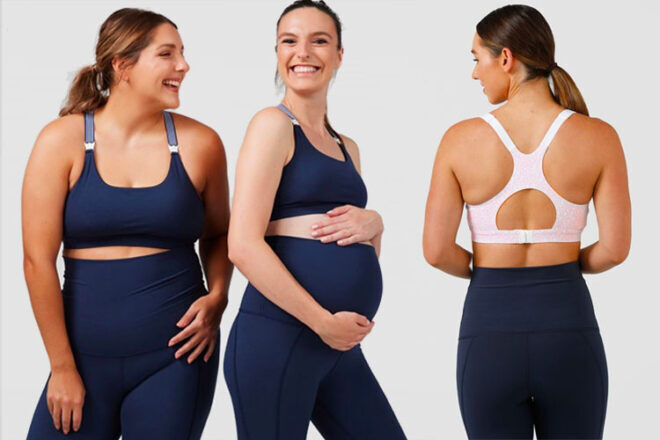 Designed to help mums stay active and looking great during pregnancy, Bloomberri has all the maternity must-haves covered. From pink speckled sports bras to crew-neck sweaters with invisible zips for feeding. Their range is cute and convenient – we love!
---
Maze Activewear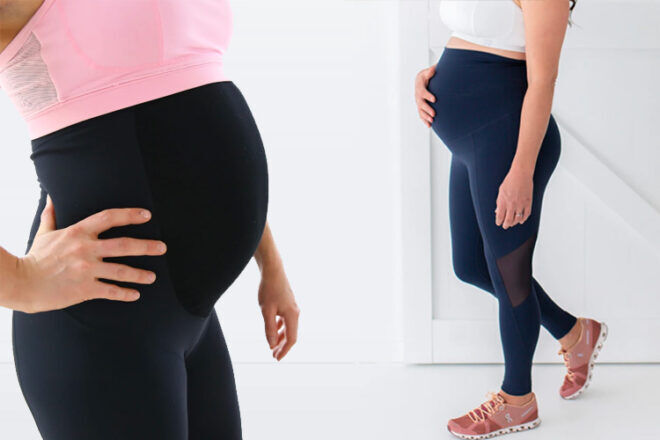 Giving mums practical and beautiful pregnancy activewear for their journey, Maze specialises in nursing sports bras and bottoms. Featuring Active Core Stability technology and moisture-wicking fabrics, the range ticks every box for your body (and bumps!).
Maze Activewear Discount Code:
Use code 'MGV' for 15% off storewide.
---
2XU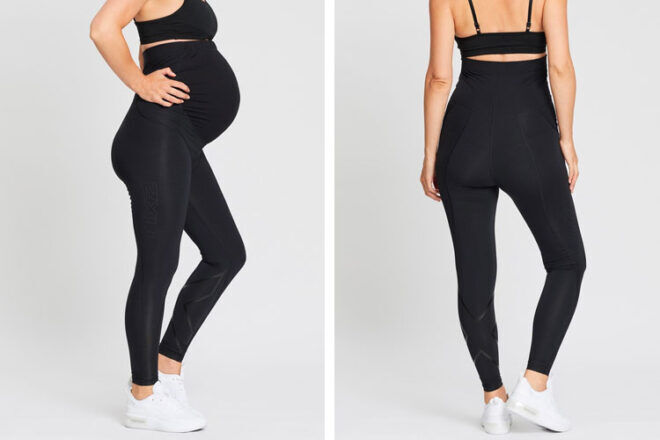 In the 2XU Maternity line, quick-drying, moisture-wicking fabric combines with compression panels for comfort and support during and after pregnancy. The range is made with Invista LYCRA and features double gussets for pelvic-floor support.
---
This post includes affiliates and/or paid inclusions. See our Disclosure Policy.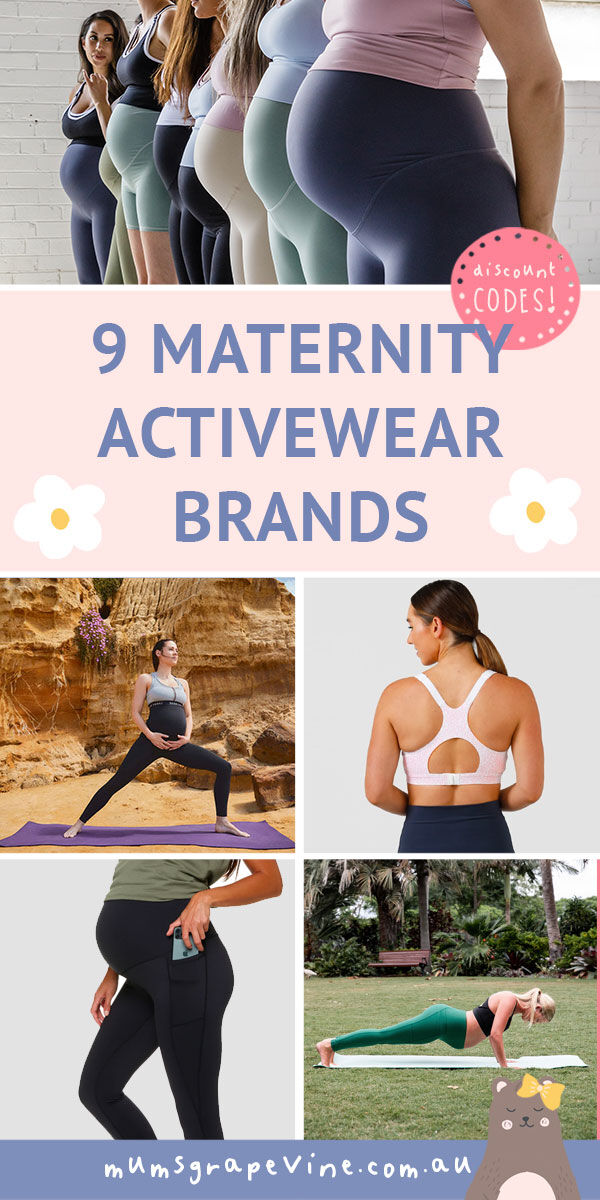 Know some maternity activewear brands we should add to our list? Contact us and let us know.
Read these roundups next …
Looking for more maternity must-haves? We have Australia's largest suite of product roundups listing Australia's most coveted boutique brands – the ones you don't know about!
Read this: A handy guide: how to shop for maternity clothes