Changing a baby while you're out and about can be a fiddly procedure, and when a 'code brown' situation arises, there's nothing worse than having to rummage through your nappy bag or pram basket for necessities. This is where a nappy wallet with a portable changing mat comes in so handy.
Complete with pockets for all your change-time essentials, portable change mats fold up into a compact and stylish nappy clutch or wallet, and they're a must for mums and bubs who love to travel and spend their days on the move.
Features to consider in a nappy wallet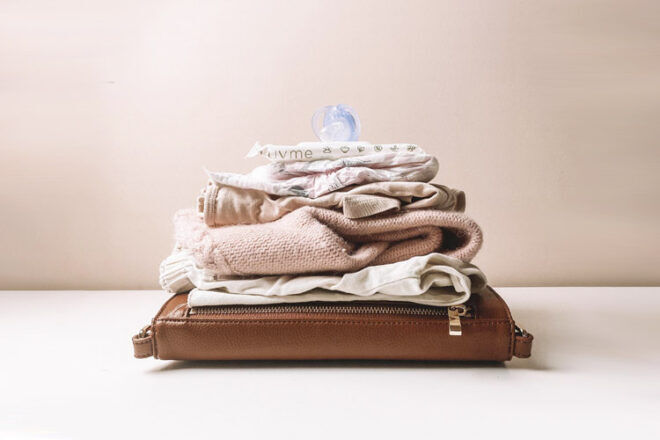 Size: Portable change mats should be big enough to contain little accidents during change time but not so big that it takes you a long time to clean and fold it away. Nappy clutches in Australia vary in size, so be sure to check each brand for the best fit for your child.
Secure fastening: The best travel change mats fold up into a handy nappy wallet and secure with a Velcro tab, press studs, or a loop fastening. This helps you keep your mat clean, compact and easy to store during family holidays and busy days spent on the go.
Waterproof interior: A waterproof interior not only stops any drips and dribbles from seeping through to the surface underneath (like your car seat), but it also makes it easy for you to wipe it down after change time.
Padding: You never know where you might have to change your baby's nappy, and the surface might not always be as soft as the nursery change mat. Look for a portable change mat with enough padding to protect little bottoms from cold, hard surfaces underneath.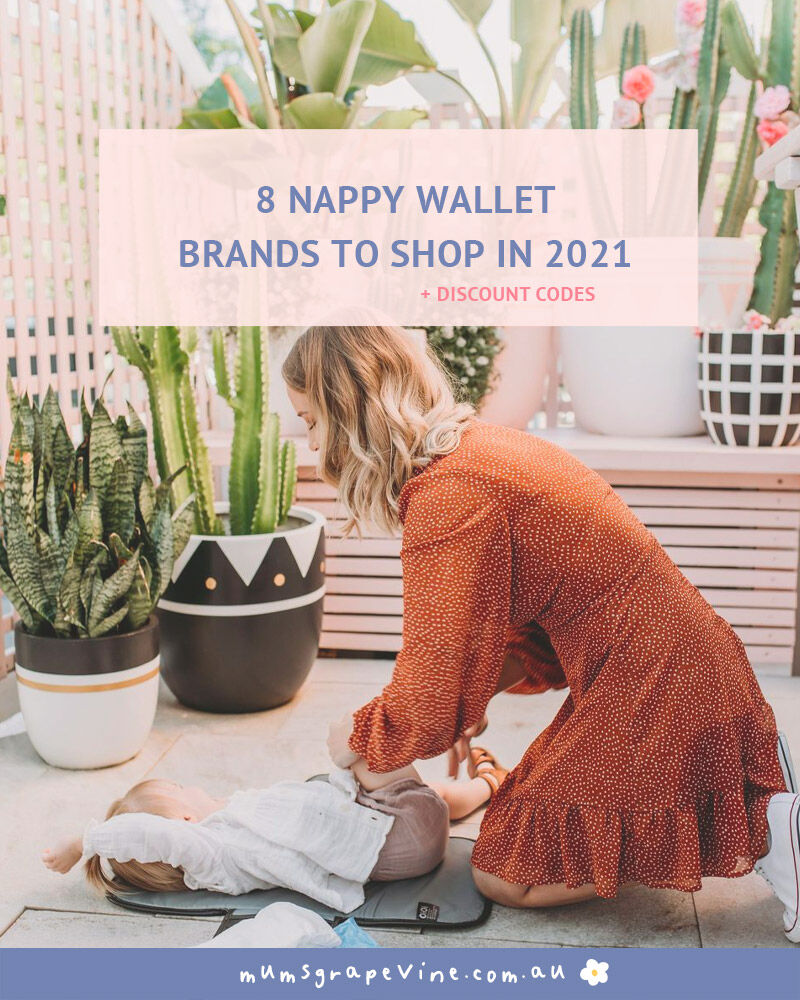 8 portable changing mats for when you're on the go
To help you find the best travel change mat for you and your child, we've compiled this handy list of fab brands to get you started in your search.
Some brands have offered exclusive offers for Mum's Grapevine readers. These offers may include exclusions and expiry without notice. Please direct all inquiries directly to the linked website.
In no particular order, here they are:
OiOi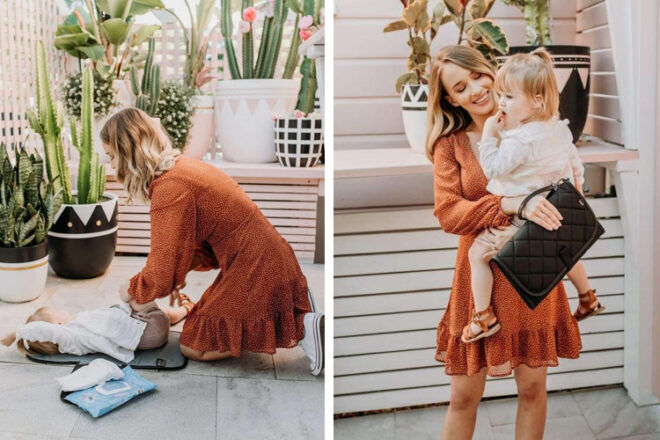 Stylish and practical, OiOi changing mat clutches feature sections for creams, nappies and accessories plus a handy zip pocket for securing your valuables. In a range of designs, each mat comes with a removable strap for attaching to your wrist or stroller.
OiOi Discount Code:
Use code 'MGV15' for 15% off storewide.
---
Baby Nation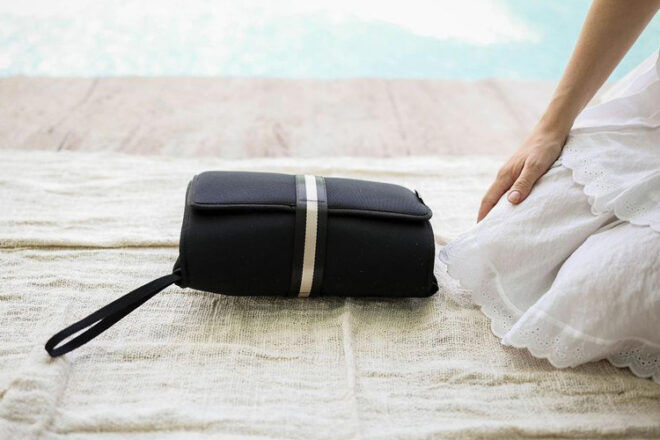 This clever 90cm travel nappy clutch was specially designed to fit babies on it comfortably – from birth through to the toddler years. It has internal padding, two storage pockets, waterproof lining and a wrist strap for taking it with you everywhere.
Baby Nation Discount Code:
Use code 'babynation15' for 15% off storewide.
---
Purebaby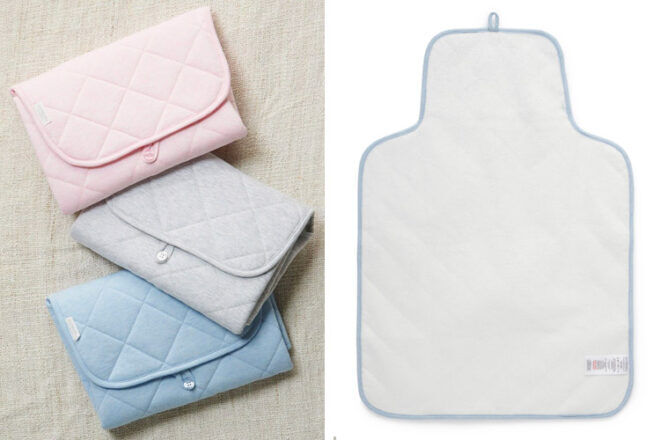 Made with organic cotton, Purebaby quilted travel changing mats come in three beautiful shades and have deliciously soft terry-towelling interiors. A waterproof layer protects against little accidents and a single button loop closure keeps everything secure.
---
Jellystone Designs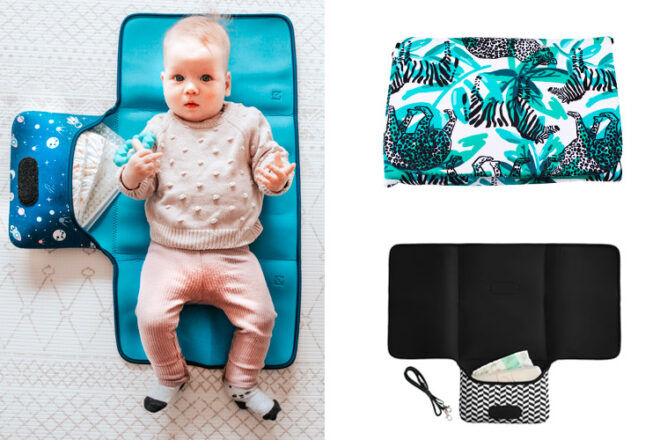 It's the machine-washable nappy wallet with a roomy change mat and a home for all of your supplies. Made from waterproof neoprene fabric, it's well-cushioned for optimum comfort and comes with an adjustable strap for shoulder wear or attaching to the pram.
Jellystone Designs Discount Code:
Use code 'MGV' for 15% off storewide.
---
Storksak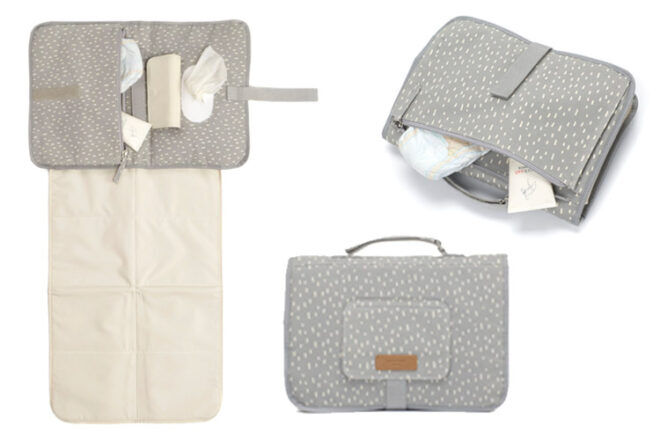 Made of organic cotton, the Storksak Organic Change Station includes a large zippered compartment and a handy wipes dispenser. It is lined with stain-resistant fabric made from recycled materials and includes a removable change mat and stroller attachment.
---
Mama Clothing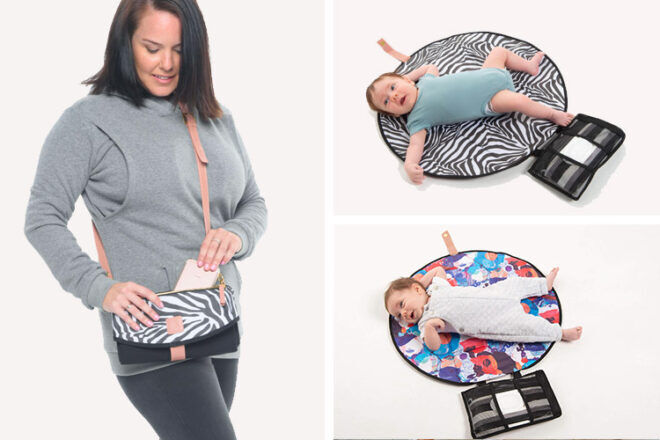 It's a change mat, playing mat and nappy clutch all in one portable unit. Two removable internal pockets are included along with an external zip pocket for extra storage. Made of 100% cotton with a waterproof membrane, this handy helper makes change time easy.
---
Indi & Oscar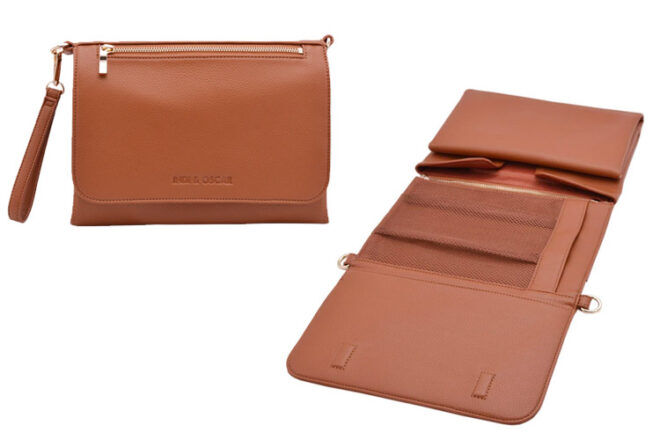 A complete changing station, the Indi & Oscar nappy clutch folds out into a spacious, detachable mat with designated compartments for nappies and wipes. There are also front and rear pockets for accessories and a wrist and shoulder strap for easy carrying.
Indi & Oscar Discount Code:
Use code 'MGVSAVE15' for 15% off the featured product.
---
Babymel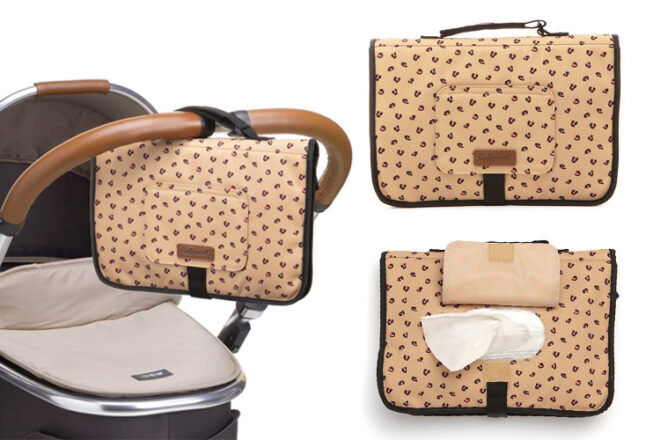 Ticking all the boxes for quick and easy changes on the go, the Babymel Change Station has a dedicated pocket for wipes and a rear compartment for nappies and creams. It includes a padded, machine-washable removable change mat and a stroller bar attachment.
Babymel Discount Code:
Use code 'MGV15' for 15% off storewide.
---
Nappy Wallets: Your questions answered
Buying anything for a baby can come with its fair share of questions, so to help you with your search for the right portable changing mat, we've provided some welcome answers.
What is a nappy wallet?
Super handy for families who travel or spend a lot of time on the move, a nappy clutch includes a portable changing mat and compartments for storing supplies like nappies and wipes. Compact and convenient, it folds up into a neat nappy clutch and often comes with an adjustable strap for attaching to your wrist or the pram.
Do I need a nappy wallet?
Nappy wallets are designed to make life easier for busy parents and save them from lugging around a lot of bulky gear. Whether you're in and out of the house a lot or enjoy family travel, a nappy wallet means you have all your change-time essentials in a compact and accessible format. While not essential, a portable nappy clutch is definitely a baby item that comes in handy when you're on the move.
How much does a travel change mat cost?
In Australia, nappy clutches range from around $15 for basic styles to $100 or more for some designer models. The good news is that there is a wide range of options available, with designs to suit every personality and prices to suit every budget.
---
This post includes affiliates and/or paid inclusions. See our Disclosure Policy.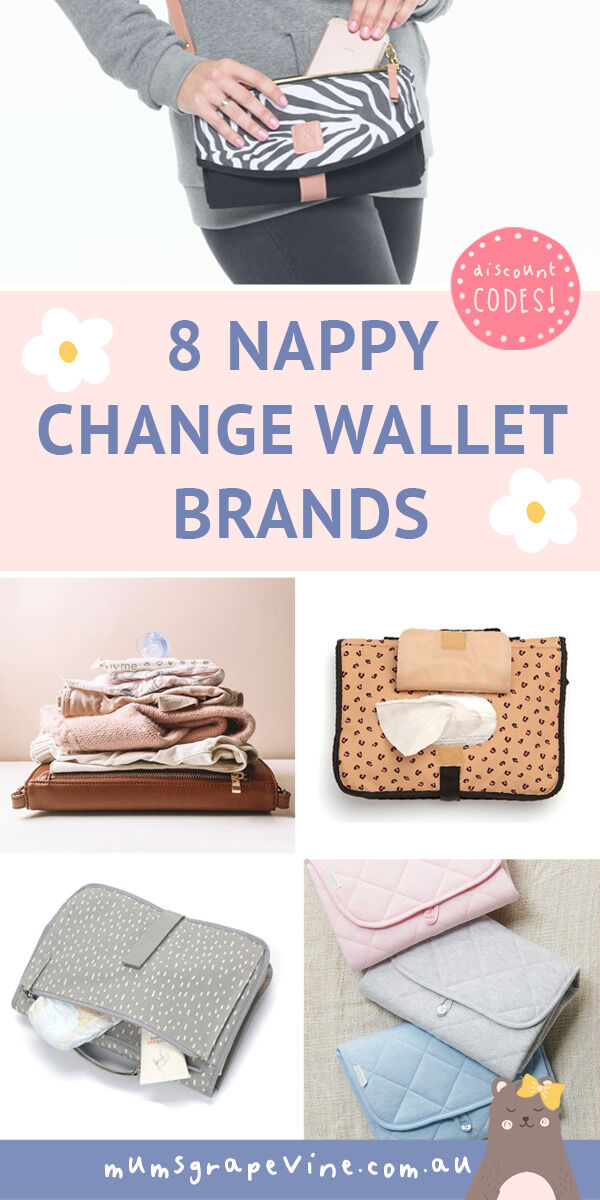 Know a portable changing mat we should add to our list? Contact us and let us know.
Read these roundups next …
Looking for more must-haves for out and about with baby? We have Australia's largest suite of product roundups listing Australia's most coveted boutique brands – the ones you don't know about!
Read this: Mums reveal 7 tips for stress-free nappy changes