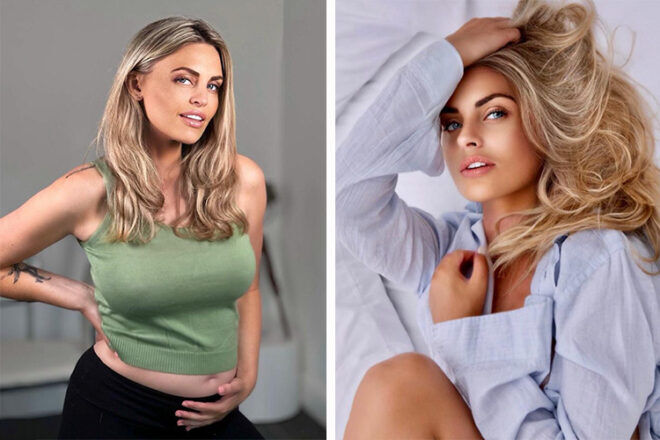 A UK mum is planning to live-stream her birth to anyone willing to pay $18,000. Carla Bellucci, who has more than 100,000 Instagram followers, says she's already been offered the impressive sum from a fan.
The mum-of-three, who works as a model and influencer, plans to use the content subscription service OnlyFans, to live-stream the birth of her fourth baby.
"I have been offered £10,000 from one of my OnlyFans to live-stream my birth – and you know what, why not?" she told the Daily Star. "I am going to give fans the chance to live-stream my birth for £10,000.
"I mean, people give birth on that program One Born Every Minute and I can't see the difference. I'm sure they don't even get paid!"
View this post on Instagram
The 39-year-old is aware the unusual choice has set tongues wagging. But she says it's a business decision. "I know people are going to go crazy but I'm a businesswoman and I need to make money. I am my business. I am nervous about live-streaming my birth but at the end of the day it's a lot of money to refuse."
Big bucks for birth and breastmilk
Carla isn't the first mum to live-stream her birth, with many mums using YouTube to broadcast their labour. However, there's usually no cost attached. And Carla admits that paying to watch her give birth isn't the only thing her fans are willing to cough up cash for.
"So many men have fetishes for pregnant women. I made over £3,000 the day it came out about my pregnancy. Men want to see my bump and they are excited about me growing. I have had requests for my breastmilk, which I find totally random and didn't even know was a thing. Shocking!"
View this post on Instagram
The Insta-star mum, who is five months pregnant, has two children aged 18 and 15, while her partner's daughter is 24.
Expecting a baby? Chat to other mums due when you are
Join one of our Facebook groups and chat with thousands of other mums due around the same time as you. They are grouped together by baby's birth/due date so everyone is going through the same stages at the same time.
Click here >> Mum's Grapevine Facebook Groups  << and find your group today!