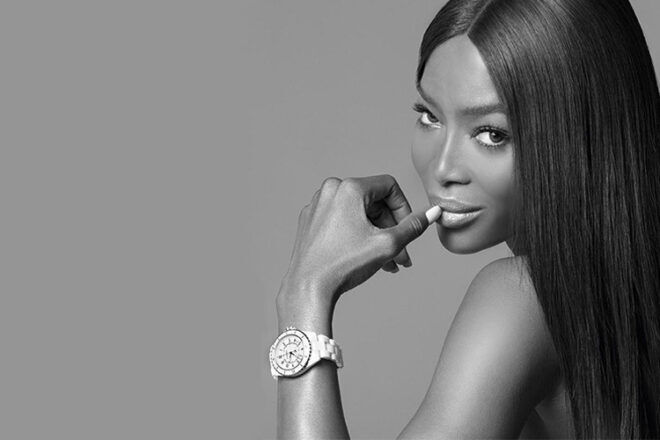 Supermodel Naomi Campbell has revealed she's become mum, welcoming a baby girl, at the age of 50.
Sharing a sweet snap on Instagram, holding her daughter's tiny feet, Naomi wrote, "A beautiful little blessing has chosen me to be her mother. So honoured to have this gentle soul in my life. There are no words to describe the lifelong bond that I now share with you, my angel. There is no greater love."
Naomi's mum, Valerie Morris-Campbell also took to Instagram to share her joy, writing, "Congratulations to my daughter Naomi on the birth of her daughter, I'm beyond thrilled as I've waited a long time to be grandmother."
View this post on Instagram
The British model, one of the most in-demand models through the 80s and 90s, has previously spoken about wanting to become a mum. "I think about having children all the time," she said in 2017. "But now with the way science is I think I can do it when I want."
Her surprise baby announcement has been welcomed by the fashion world, with many high-profile friends sending their congratulations.
"Oh my God!!!!! Today is the day??," wrote designer Marc Jacobs. "How absolutely incredible. How lucky she is and how lucky you are! What a wonderful Mother you will be. Blessings all around."
Donatella Versace writing, "Naomi, today I go from being sista to auntie!! I am so so so happy for you and I can't WAIT to meet her!!"
View this post on Instagram
Discovered as a schoolgirl at just 15 years old, Naomi has previously said she's not thinking of retirement any time soon. "'Retire' isn't a word I ever want to use," she wrote in an essay. "'Chill out' maybe, but 'retire' never."
Join our Facebook pregnancy groups
Expecting a baby? Join one of the closed Mum's Grapevine pregnancy Facebook groups for non-judgemental support from other mums due at the same time as you.
Click below and join your group today.