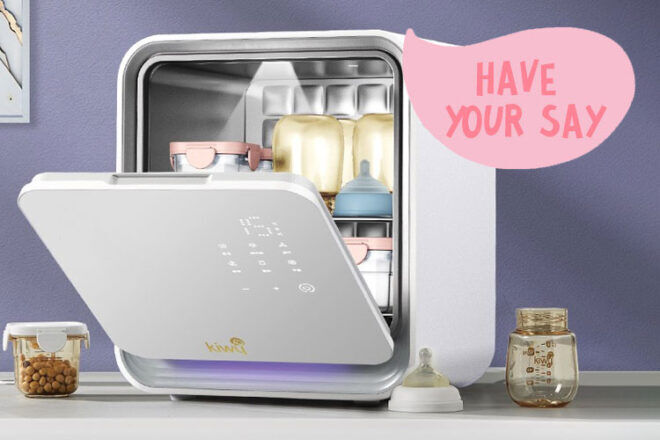 Hi mummas,
Welcome to the Mum's Grapevine product review program. We have loads of products for you to review and the best bit is you get to have your say and keep all the amazing things we send you.
This week we're looking for a mum to try out the KIWY Cube Steriliser worth $380.
Keeping bub's feeding accessories and toys has never looked so good (or been so easy) thanks to the stylish KIWY Cube baby UV steriliser. This nifty, multifunctional appliance is a triple threat; it's able to eliminate 99.999 percent of bacteria as a UV Steriliser, plus it has two other special uses that you'd never guess in a million years!
KIWY Cube Baby Steriliser
From the quiet, does-not-disturb-baby's-nap motor to the roomy interior that holds up to 16 regular baby bottles at a time, the KIWY is a new parent's best friend. And it's destined to play the long game, thanks to the long-life LED lights.
Available online at Omababy ($380).
Steriliser Review Application
One lucky mum will receive a KIWY Cube Steriliser to keep. All we ask in return is that you give an honest review including photos and/or videos using the product.
If you would like to participate, simply fill in your details below and you'll be notified via email if you've been selected.
Good luck!
Applications are now closed.