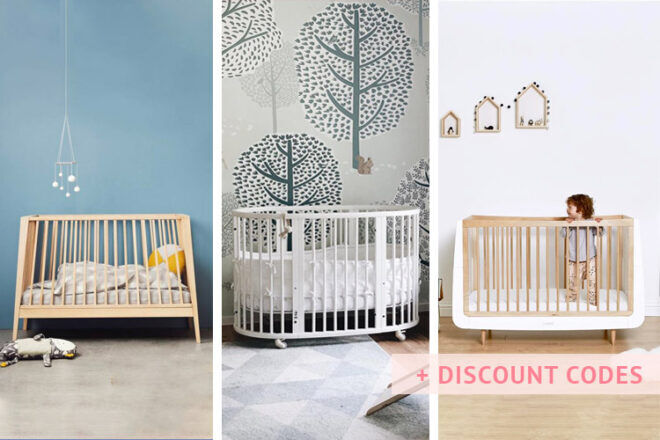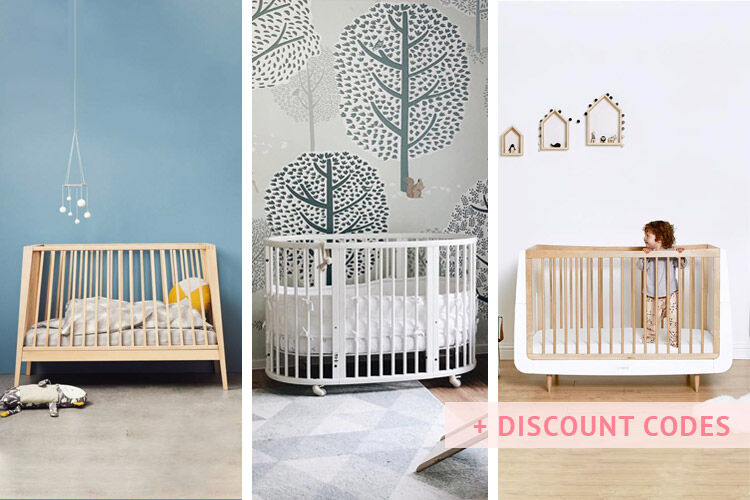 If there is anything more gorgeous than the sight of your little one sleeping peacefully in bed, it's when they're sleeping in a beautiful baby cot, safe and sound. And when it comes to the fab range of baby cots and cribs available in Australia, there are colours and styles to suit every space.
Just as the change table is a nursery essential, the cot is also a key piece of furniture in the early years. From its design and style to the practicality of where and how it will be used, it has to be the right fit. It's also important to consider cot safety and quality so that baby, Mum and Dad can rest easy when baby is put to bed.
What to consider when buying a cot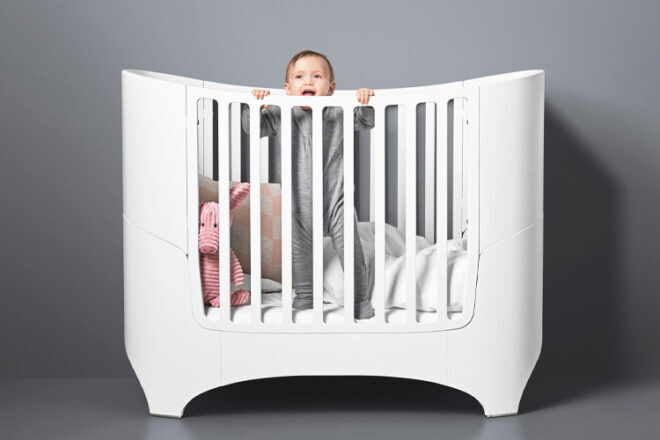 It's important to take into account a number of factors when choosing the perfect baby cot for bedtime, including aesthetics and functionality. Here are some points worth considering:
Consider your available space. Cots vary in size so measure your room and make sure the cot dimensions will fit your space. Use our handy nursery planning guide to help you on your way.
Make safety a priority. Many of the baby cots in Australia are made with quality and safety in mind. Nevertheless, always double-check that the cot meets Australian Safety Standard AS/NZS 2172-2003.
Choose from fixed or drop-rail sides. Considering a cot with drop rails? Try to select a design that allows for one-handed operation so you can hold your baby in the other arm.
Look for adjustable heights. Cots should have a minimum of two mattress height options. Constantly reaching down for a tiny newborn isn't fun, plus the added height means baby won't be able to climb out of the cot.
Take your nursery design into account. Is there a nursery theme or other piece of furniture that the cot needs to complement? Many baby cots in Australia can actually be purchased as part of a set, which can make it easier to set up baby's room.
Sustainability: Look for claims of sustainable manufactures, such as the use of plantation or FSC-certified timber.
Convertible cots: These make the transition from baby cot to bed as smooth as possible. A cot that doubles as a toddler bed will provide a safe and familiar environment when easing into the change.

9 baby cots for every nursery budget
To help you find the perfect baby cot, we've compiled a handy list of top brands and online stores in Australia to get you started in your search.
Some brands have offered exclusive offers for Mum's Grapevine readers. These offers may include exclusions and expiry without notice. Please direct all inquiries directly to the linked website.
In no particular order, here are 9 designer baby cots available in Australia:
Mocka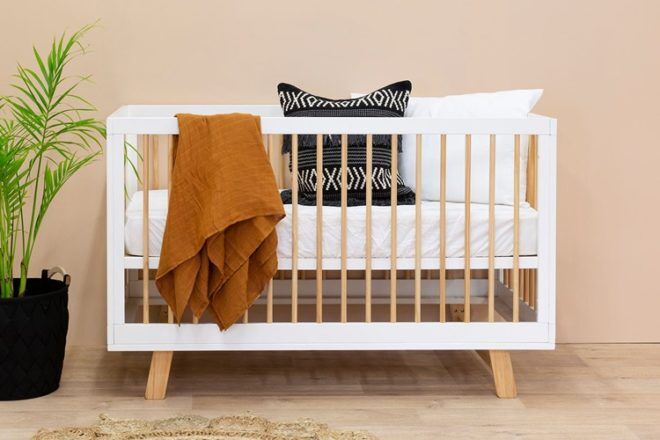 Available in four colour options, Mocka's Aspen Cot offers modern style at an affordable price. It complies with all Australian standards and comes with fixed sides and an adjustable base that can be lowered or raised depending on your baby's stage of development.
---
Stokke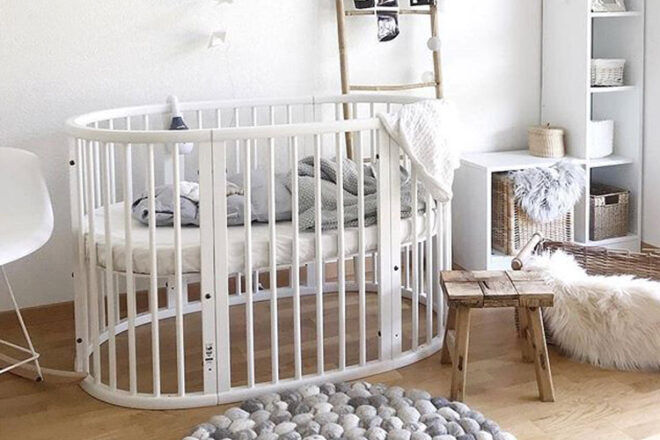 A timeless Scandi beauty, the Stokke Sleepi Baby Bed features a distinctive oval shape for optimum airflow and functionality. Made in Europe from solid beech wood, it's suitable for use from birth right up to ten years with a crib extension kit.
---
Troll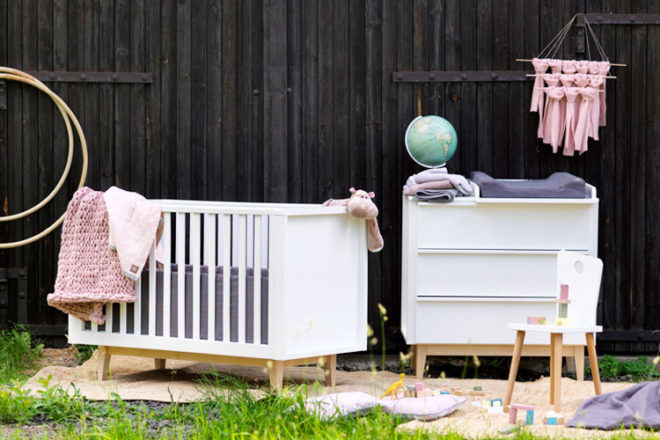 A shining light in any nursery, the Scandy Cot is manufactured from European plantation birchwood for strength, sturdiness and eco-friendly benefits. The effortless, Scandinavian-style cot easily converts from a baby cot to a toddler bed later on.
---
Linea by Leander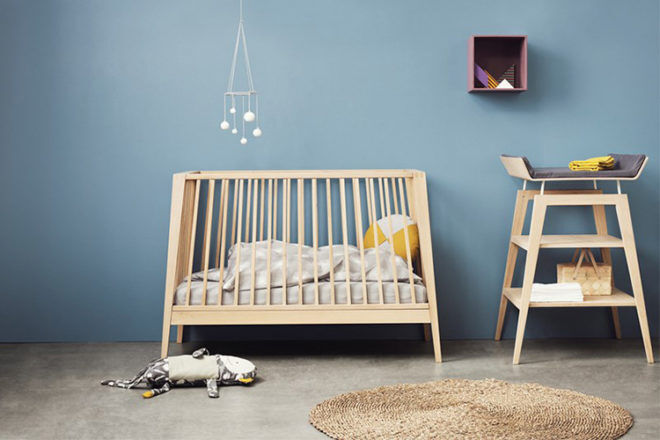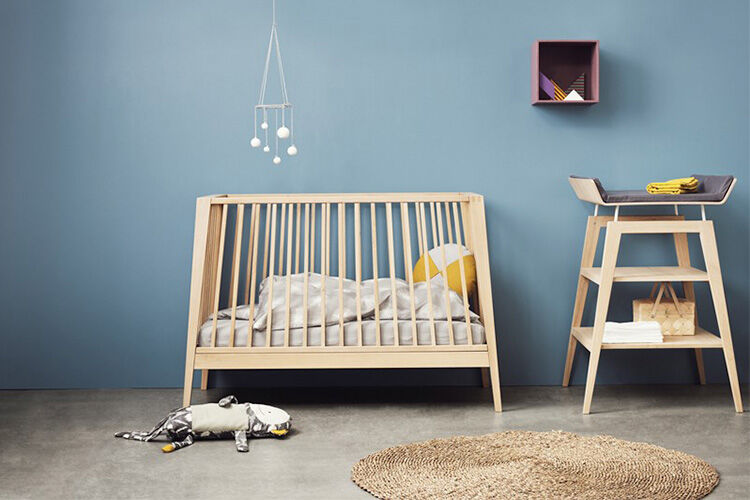 Part of the range from Danish design maven, Stig Leander Nielsen, the Linea cot is an urban twist on the classic contemporary style Leander is known for. Made of solid beech, it has two height settings and easily converts from a cot to a junior bed – and later, a kids' sofa.
---
Boori
Beautifully crafted from sustainable Australian Araucaria wood, the Perla Cot Bed will have baby's bedtime sorted from birth right through to school age. It has two base heights and removable feet for when you convert to a toddler bed.
---
Poppy's Little Treasures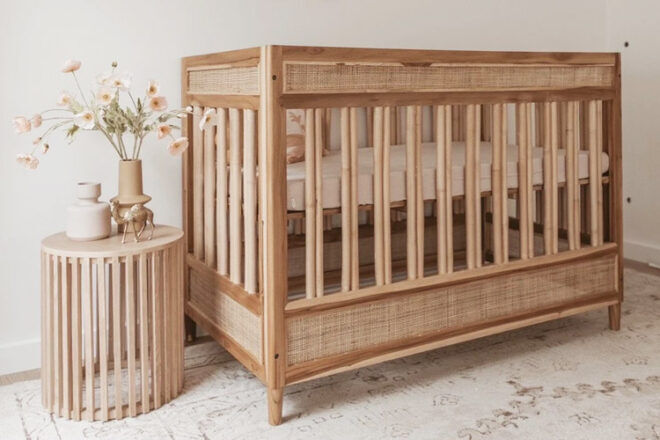 In a choice of teak or Sunkai wood, the Iluka rattan baby cot is a statement piece that brings warmth and natural vibes to the nursery. It's adjustable to two different heights and pairs with a matching change table for a bedroom set that wows.
---
Leander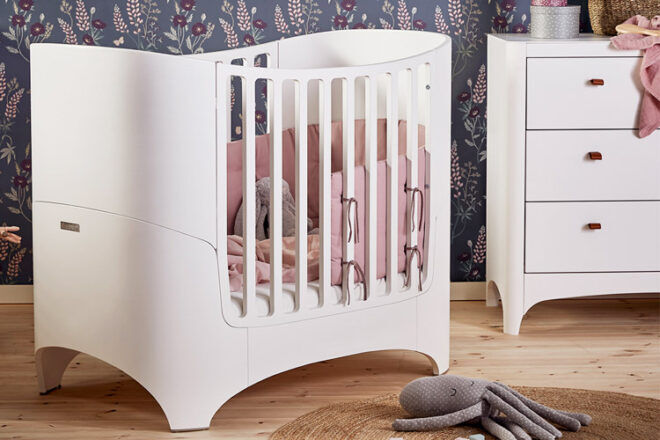 Stand-out Danish design and a neutral palette make the Leander cot instantly recognisable. Its soothing curved shape creates a sturdy cocoon for your little caterpillar while its ability to convert to five different configurations offers longevity and convenience.
---
SnüzKot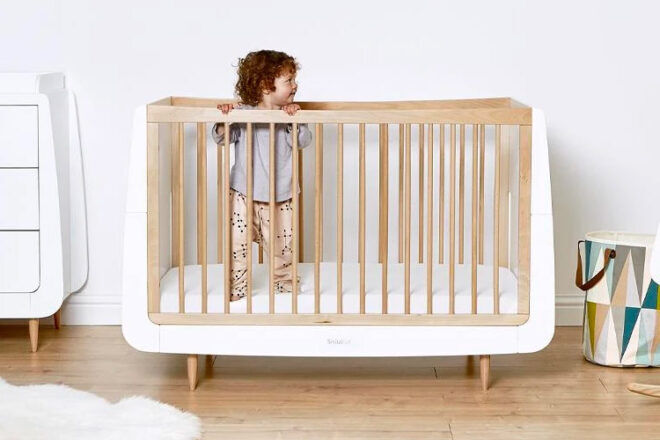 In a neutral palette and true Scandinavian style, the SnuzKot fits right in anywhere. Cleverly designed to grow with your child, it converts to a toddler and junior bed with an extension kit, accommodating kids from newborn to ten years of age.
Edwards & Co Discount Code:
Use code 'MGV15' for 15% off SnüzKot + Mattress (add separately).
---
Tasman Eco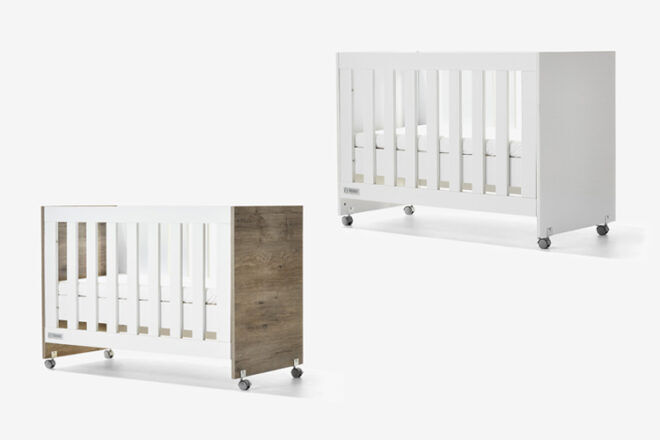 In a choice of two contemporary colour schemes, the Tasman Eco Eden Compact Cot fits in anywhere. Using sustainably sourced Radiata Pine Timber and non-toxic stains, it's designed to fit through any standard doorway for easy transitions.
---
Can a newborn sleep in a cot?
Yes, most cots in Australia are suitable for use from birth, and most come with adjustable heights to allow easy access to your newborn in those early days. If space is an issue, or you'd prefer a more snug environment for your little one, approved co-sleepers and bassinets make other safe options.
How long are babies in cots for?
While there are certainly no rules about how long little ones should stay in a cot, many babies spend at least their first two years sleeping in one. If the cot converts to a junior bed, you could easily get several more years of great use out of it.
Is it OK to buy a second-hand cot?
Yes. However, according to Product Safety Australia, if you are shopping for a used cot, you should ensure that all parts are in excellent working order and that the cot bed comes with full instructions for use. If the cot has drop sides, make sure that the locking mechanism is working perfectly and fit for repeated use.
---
This post includes affiliates and/or paid inclusions. See our Disclosure Policy.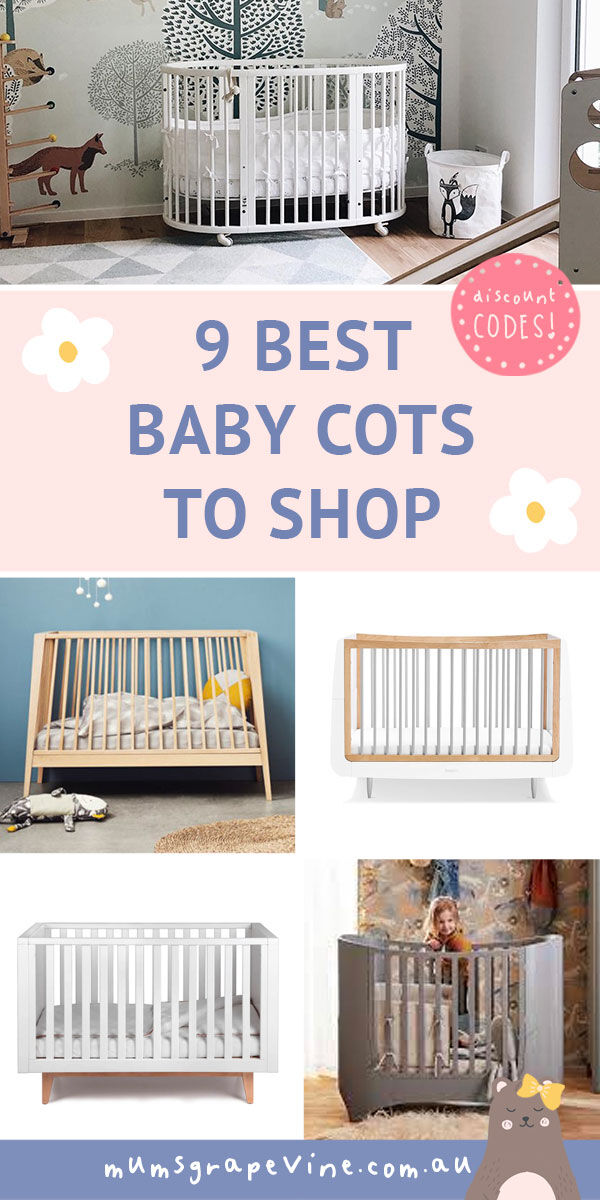 Know a baby cot we should add to our list? Contact us and let us know.
Read these roundups next …
Looking for more nursery furniture and decor for your little one? We have Australia's largest suite of product roundups listing Australia's most coveted boutique brands – the ones you don't know about!
Read this: Safe sleep tips for setting up a cot