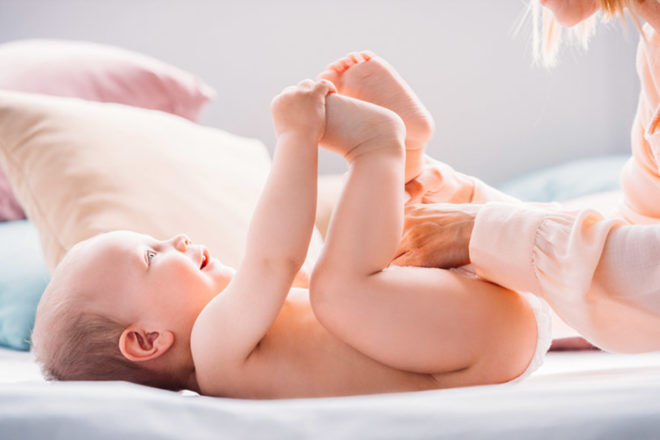 Want to keep bub's bum as smooth as, well, a baby's bottom? Nappy rash cream is designed to create a barrier between baby's skin and wetness, keeping little tooshies comfy and dry and combating all the things that lead to a case of nappy rash.
The best nappy rash creams not only protect new skin from 'baby's business,' but also provide soothing relief from chafing and rubbing caused by wearing nappies. For many mums, a trusty nappy cream is just as much a part of the nappy changing routine as using baby wipes.
Knowing where to start when it comes to scouting out the right nappy rash cream is no mean feat, particularly for bubs with sensitive skin, so we've listed what you should look for in a reliable and gentle product.
What to look for when buying a nappy rash cream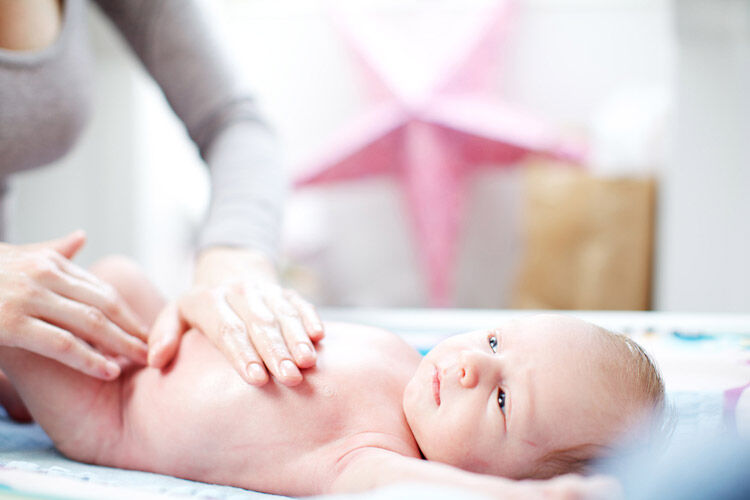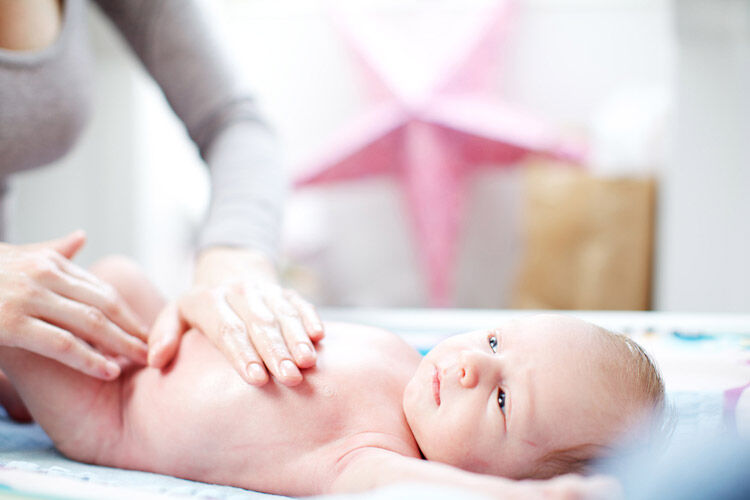 Gentle ingredients: Many baby barrier creams contain zinc oxide which works as a safe, effective repellent to moisture, keeping baby's skin protected from the irritants that cause a nappy rash. Some brands also incorporate organic plant-derived ingredients to soothe and nourish the skin and help with healing.
Consistency of the cream or balm: According to Raising Children, it's best to apply a thick layer of nappy rash cream to stop poo and wee touching your baby's skin, so check the consistency of the cream you're choosing.
Size of the tub or tube: When it comes to nappy bag essentials, size really does matter. How often will the nappy rash cream be used? Think about size and ease of use before purchasing something that's too big to pop into the nappy bag.
---

16 nappy rash creams to prevent and treat
To help you find a gentle nappy rash cream or balm for your little one, we've compiled this handy list of brands to get you started in your search.
Some brands have offered exclusive offers for Mum's Grapevine readers. These offers may include exclusions and expiry without notice. Please direct all inquiries directly to the linked website.
Here are 16 creams and balms for treating nappy rash:
Sudocrem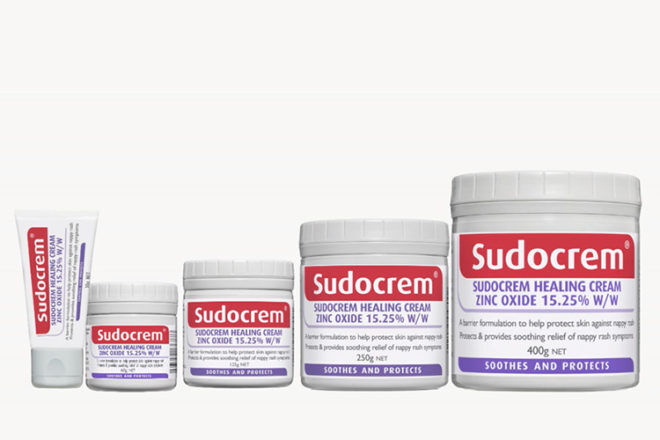 Used by parents for over 80 years, Sudocrem creates a thick protective barrier to stop wee coming in contact with bub's skin. It not only helps with managing nappy rash, but it assists with treating minor skin upsets such as eczema, dermatitis and abrasions.
Sudocrem Review:
Read what other Mum's Grapevine members love best about
Sudocrem.
---
Weleda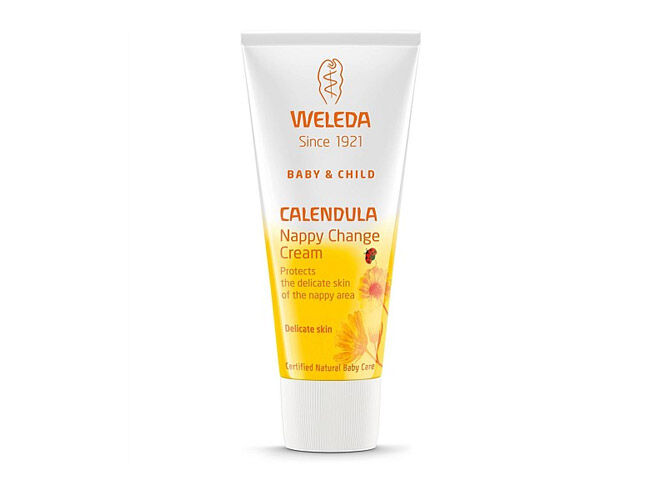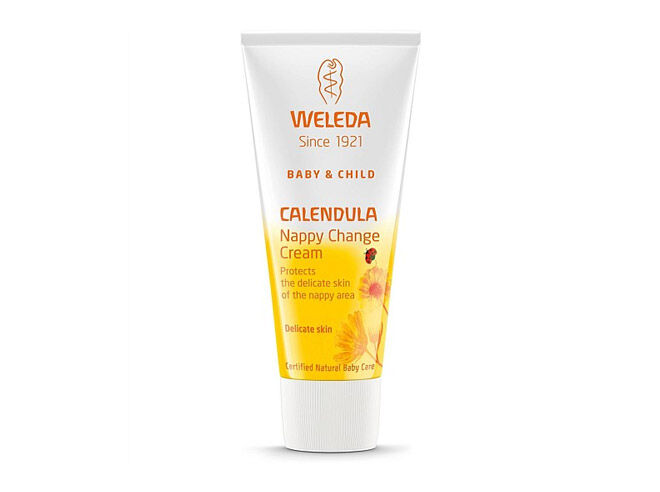 A rich cream that aims to prevent soreness and reduce redness. It contains 100% natural ingredients, including lanolin and zinc oxide to provide a protective barrier against moisture and organic almond oil, calendula and chamomile extracts to soothe skin.
Weleda Discount Code:
Use code 'MGVWELEDA20' for 20% off full priced items. Excludes packs, sets, and bundles.
---
Wotnot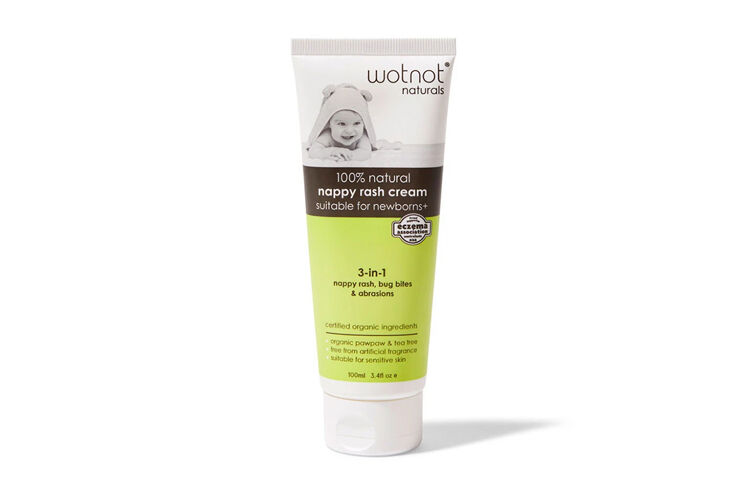 A beautiful 3-in-1 cream made to protect, soothe and repair bubba's skin when booboos arise. Suitable for newborns, it's made using nourishing certified organic ingredients, including omega-3 rich linseed oil, aloe vera and chamomile.
Wotnot Naturals Discount Code:
Use code 'MGV15' for 15% off storewide.
---
Lovekins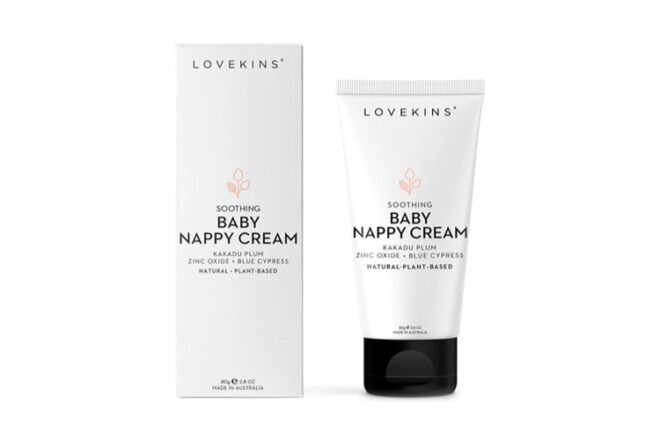 Packed with the goodness of Kakadu Plum and Avocado Oil, Lovekins' award-winning zinc-oxide nappy cream provides a thick, protective barrier against moisture while soothing irritated areas. Completely free of any unwanted nasties, it comes in a convenient 80g tube.
---
Mikash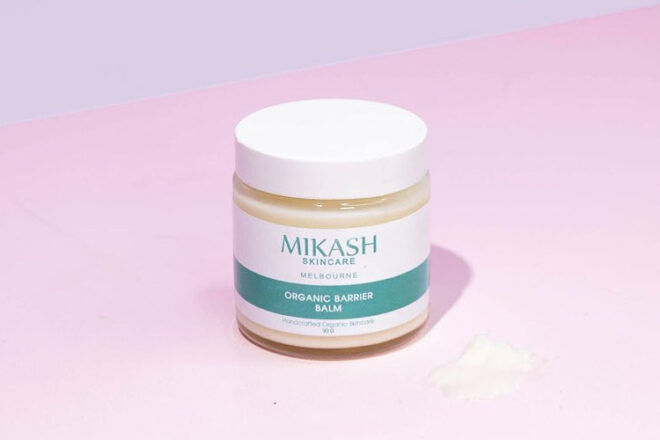 Handmade in Australia, this award-winning baby barrier balm contains only four certified organic ingredients: calendula flower, shea butter, olive oil and coconut oil. Suitable for all skin types, it's free of petroleum, parabens, palm oil and preservatives.
Mikash Skincare Discount Code:
Use code 'MGV15' for 15% off orders over $55.
---
Bondi Wash
This deliciously scented and versatile baby balm is made right here in Australia from 100% plant-sourced goodness. Enriched with Emu Apple extract and certified organic ingredients, it helps to heal wounds, combat nappy rash and treat psoriasis.
Bondi Wash Discount Code:
Use code 'MUMSTHEWORD' for 15% off storewide.
---
Willow By The Sea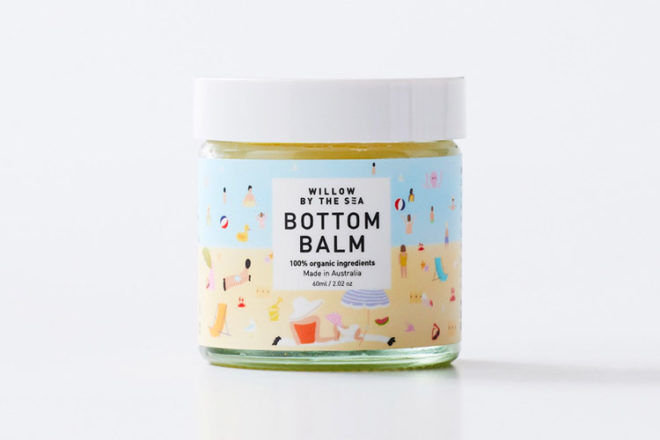 Containing a gorgeous blend of cocoa butter, beeswax, lavender and lemongrass oil, this balm calms inflammation and protects baby's skin against bacteria. Australian made and owned, it's an effective combination of 100% organic ingredients.
Willow By The Sea Discount Code:
Use code 'WILLOWMGV15' for 15% off 60ml bottom balm.
---
Beetanicals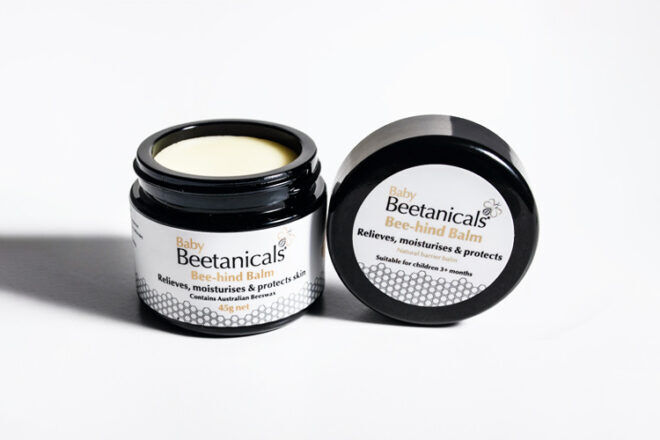 All-natural Beetanicals Bee-Hind Balm contains beeswax to create a natural barrier between your babe's precious skin and irritants. Moisture-rich thanks to a combination of calming essential oils, calendula and vitamin E, it's suitable from three months of age.
---
Gilly Goat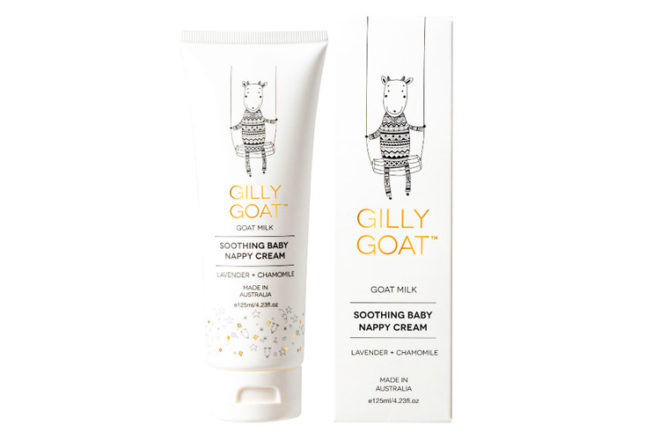 Enriched with Goats Milk, Shea Butter, Vitamin E and Aloe Vera this beauty has all the good stuff for helping soothe and protect baby's bottom. It has a non-greasy formula and a lovely scent thanks to the addition of calming lavender and chamomile.
---
Haakaa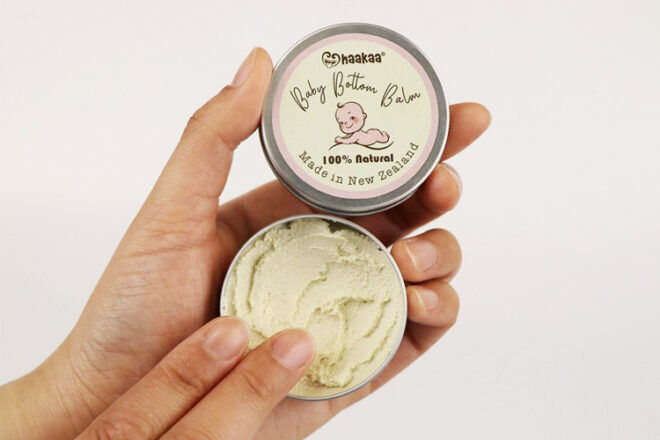 Formulated using premium 100% natural ingredients including beeswax, coconut oil and Halloysite clay, Haakaa's Baby Bottom Balm calms the skin while providing a moisture barrier against irritants. Preservative-free, it's made with love in New Zealand.
Haakaa Discount Code:
Use code 'MGV15' for 15% off Baby Bottom Balm.
---
Bunjie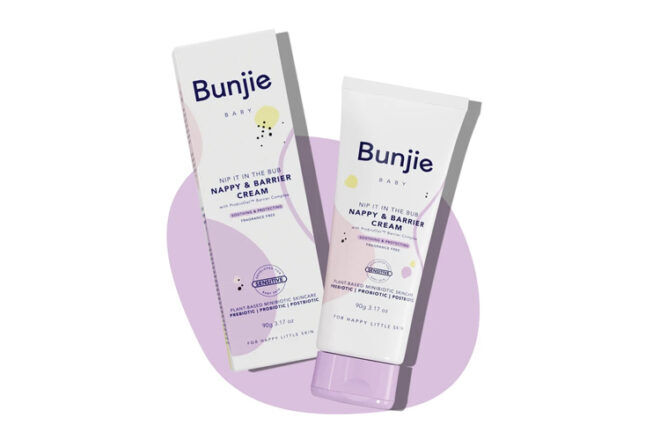 Formulated especially for sensitive skin, Bunjie barrier cream contains plant-based probiotics to help guard the skin and build a strong immune system. Packed with gentle, natural ingredients, it's vegan-friendly, ph balanced and suitable for the youngest of babes.
---
Little Botanics
Recommended for littlies over four months, this natural, preservative-free barrier balm helps to soothe and protect baby's irritated skin. Made using healing Kawakawa, tea tree, calendula and coconut butter, it moisturises the skin while providing anti-inflammatory protection.
---
Earthbaby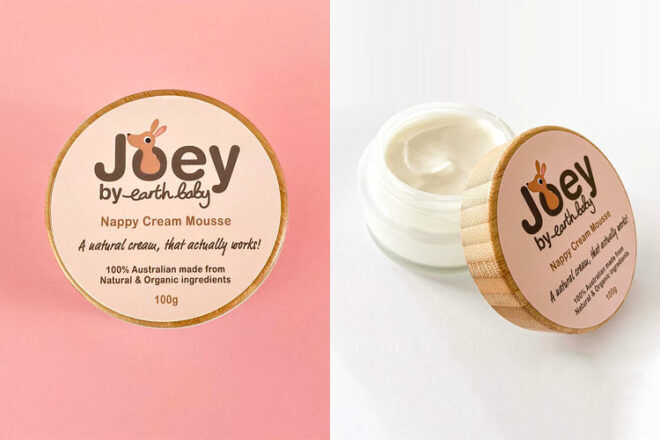 Designed by health experts, Joey alleviates nappy rash and eczema using the purest of ingredients direct from nature. Containing zinc, a special blend of proprietary vitamins, organic lavender, and apricot kernel oils this luxe cream protects and calms sensitive skin.
Earthbaby Offer:
Free organic cotton onesie with orders. Mention MGV, the onesie style, and size in the order comments box.
---
Bebbek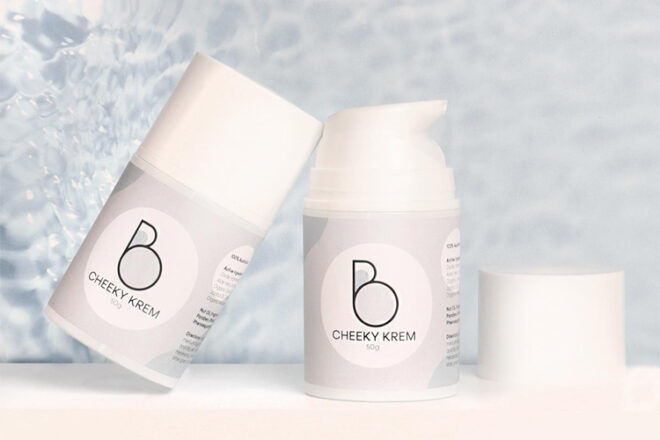 A complete all-rounder, Cheeky Krem is both a natural nappy rash cream and versatile barrier cream for treating skin conditions such as eczema, grazes and dry skin. Designed and made in Australia, it contains organic olive oil, avocado oil, calendula and jojoba oil.
Bebbek Discount Code:
Use code 'CHEEKYMGV15' for 15% off Cheeky Krem.
---
nappy goo cream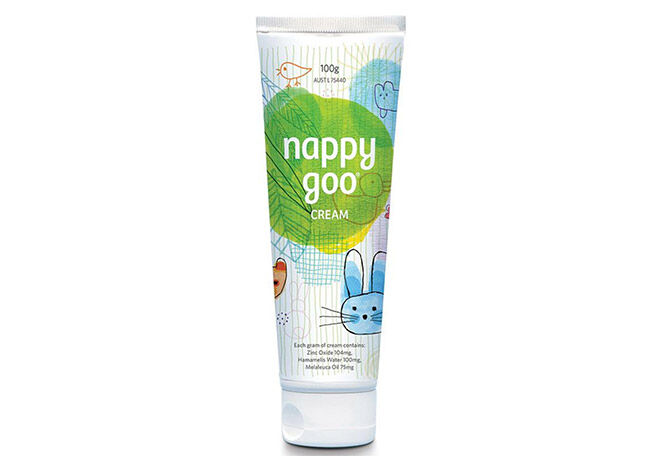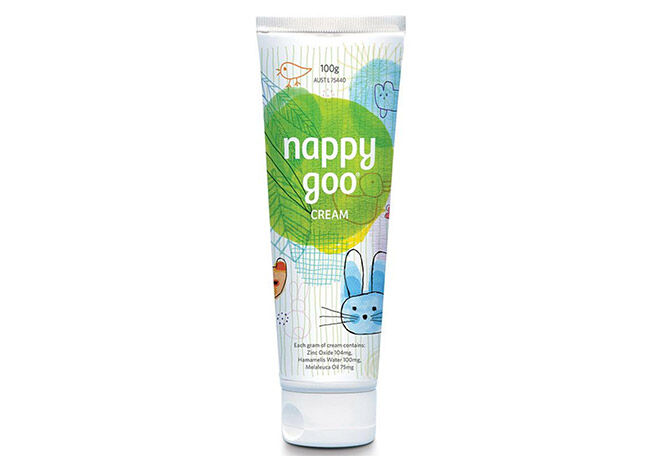 Containing gentle antiseptic properties, nappy goo cream forms an effective barrier on the skin to prevent, manage and treat nappy rash. Made in Melbourne, its key ingredients include zinc oxide, Hamamelis Water and Melaleuca Oil, commonly known as tea tree oil.
---
Thank You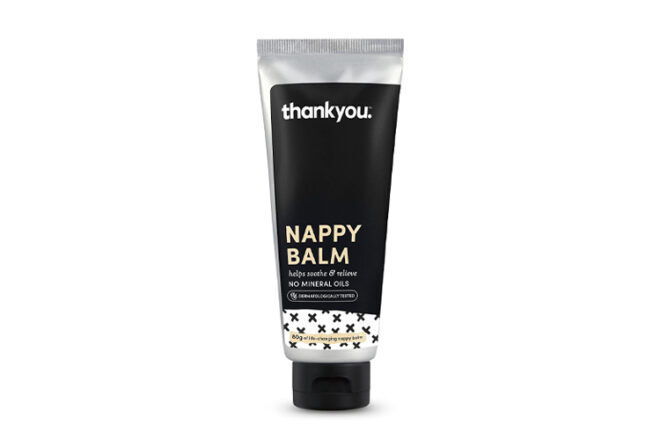 Made with love here in Australia, Thank You Nappy Balm helps to relieve the irritations of nappy rash while soothing young skin. It contains nourishing Vitamin E, calendula and sunflower oils, and leaves out parabens, sulphates and mineral oils.
---
Burt's Bees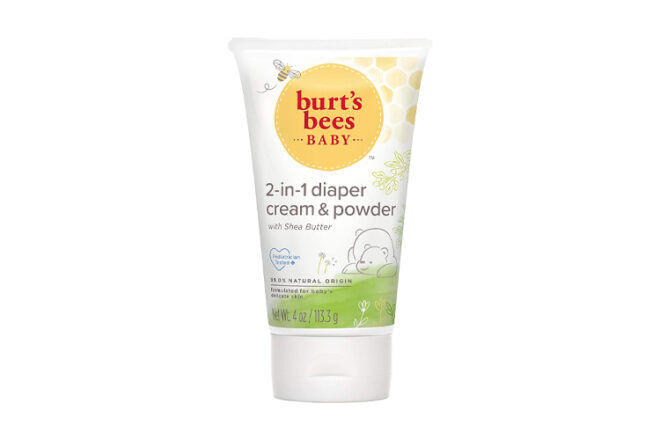 This clever two-in-one formula goes on as a cream and dries to a silky-smooth powdery finish. Designed to absorb wetness and leave skin supple and dry, it contains nourishing shea butter to soothe and moisturise skin, and cornstarch to absorb wetness.
---
How much nappy cream should I use?
According to the Royal Children's Hospital, when your baby is suffering from a case of nappy rash, you should apply a thick layer of barrier cream to the affected area at every change. Use enough to cover all of the irritated skin to prevent wetness and irritants from aggravating the skin.
Can you use nappy cream on newborns?
Most brands of nappy rash cream are suitable for use on newborn skin, particularly as nappy rash is so common in young babies. However, to be cautious, always check your particular brand's recommendations before use.
When should I use nappy rash cream?
Use a protective barrier cream at the first signs of irritation to baby's skin, or frequently as a preventative to nappy rash. Many mums use nappy cream at every change to keep skin protected and soothed between changes.
---
This list is curated by our Editors and may include affiliates and/or paid inclusions. See our Disclosure Policy.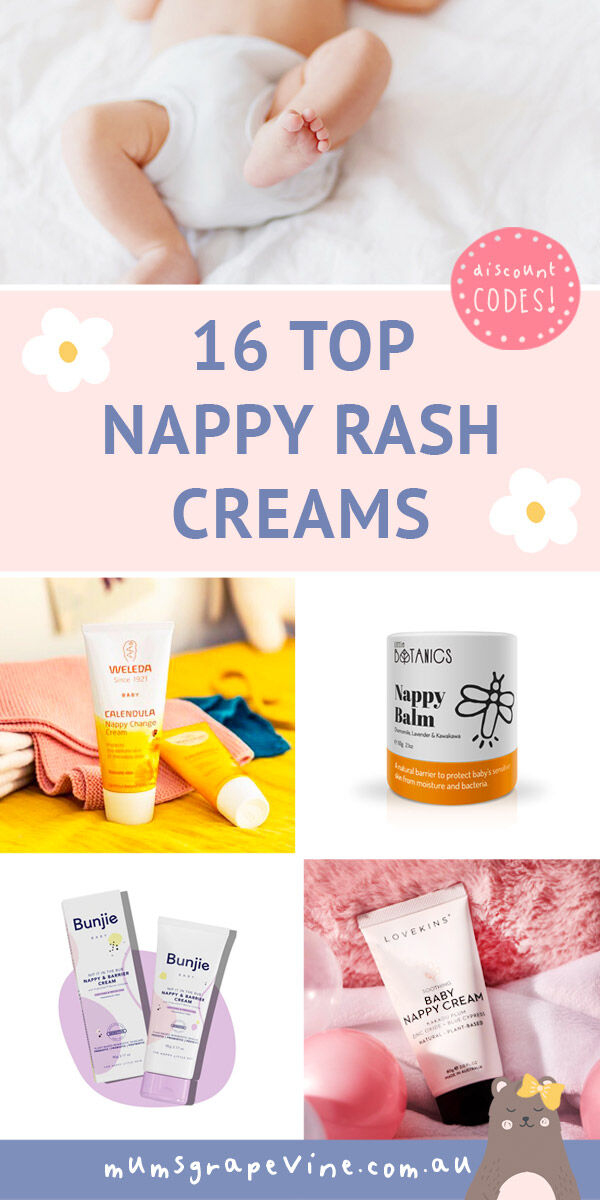 Know another brand of nappy cream we should add to our list? Contact us and let us know.
Read these roundups next …
Looking for more helpful products for change time? We have Australia's largest suite of product roundups listing Australia's most coveted boutique brands – the ones you don't know about!
Read this: How to make breastmilk nappy balm for baby