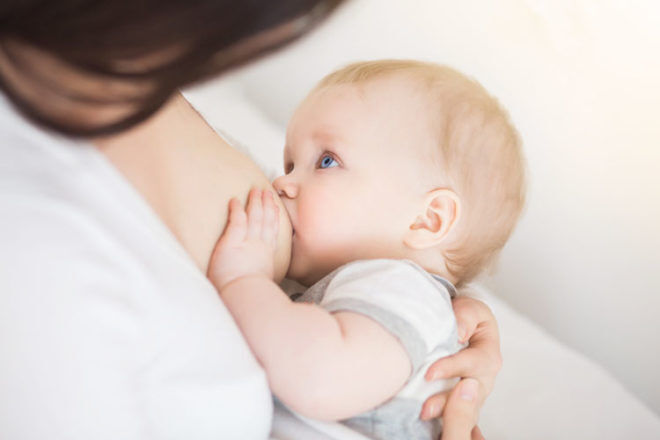 Breastfeeding can give delicate nipples a serious workout, especially in the early stages when hungry babes are feeding often and women's bodies are adjusting to the process. This is where nipple balms and creams can help.
Nipple cream is a topical balm specially formulated to soothe sore nipples caused by breastfeeding. It adds much-needed moisture to dry, cracked skin and makes special feeding time more comfortable.
We know that when a case of achingly sore nipples arises during breastfeeding, you need a solution fast. So to help a mumma out, we've put together some points to consider when you're on the hunt for the ultimate soothing cream.
What to consider when buying a nipple cream or balm
Ingredients – Traditionally, many products use pure Lanolin (which is derived from sheep wool) for its rich conditioning properties, but if you are allergic to Lanolin or prefer a nipple cream with only plant-derived ingredients, there are plenty of options available in Australia.
Texture and thickness – From thick balms to smooth creams, textures and consistencies vary a lot between nipple products, and it really is a personal choice whether you opt for one type or another. Creams can be easier to apply, whereas balms and ointments tend to be thicker.
Scent – Babies can be sensitive to strong smells as they are adjusting to the new world, so you may like to go for a subtly scented or even fragrance-free nipple cream.
---
13 nipple creams and balms for cracked nipples
To help you find a gentle nipple cream or balm for breastfeeding, we've compiled this handy list of recommended products available in Australia to get you started in your search.
Some brands have offered exclusive offers for Mum's Grapevine readers. These offers may include exclusions and expiry without notice. Please direct all inquiries directly to the linked website.
Here are 13 creams and balms for soothing sore, cracked nipples:
Lovekins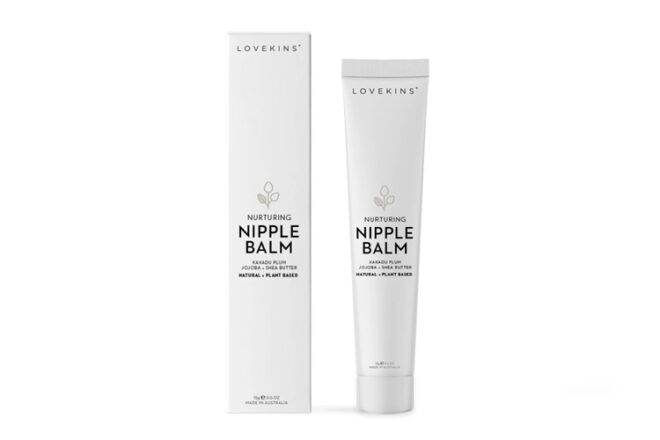 Endorsed by midwives, Lovekins Nipple Balm protects and nourishes tired and cracked nipples when you need it most. It contains the plant-based goodness of Kakadu plum, shea butter and jojoba to provide gentle natural care with no nasties.
---
Pregnancy Pillow Co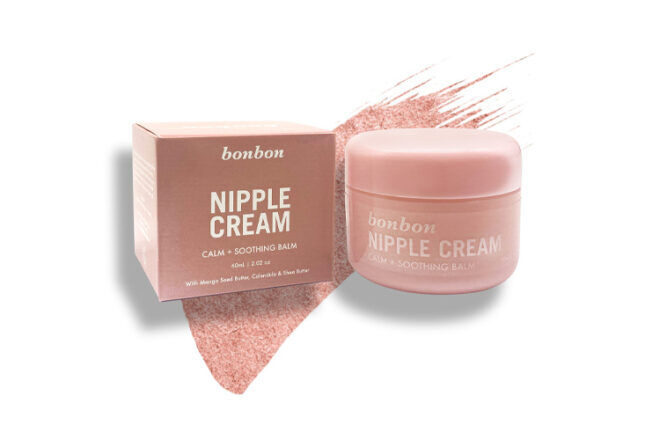 This 100% organic cream contains mango seed and calendula for relieving irritation and healing the skin, while Shea and Cocoa Butter restores moisture and creates a barrier against chapping. Lanolin-free, you can use it between every feed.
Pregnancy Pillow Co Discount Code:
Use code 'MGV15' for 15% off storewide.
---
Mumasil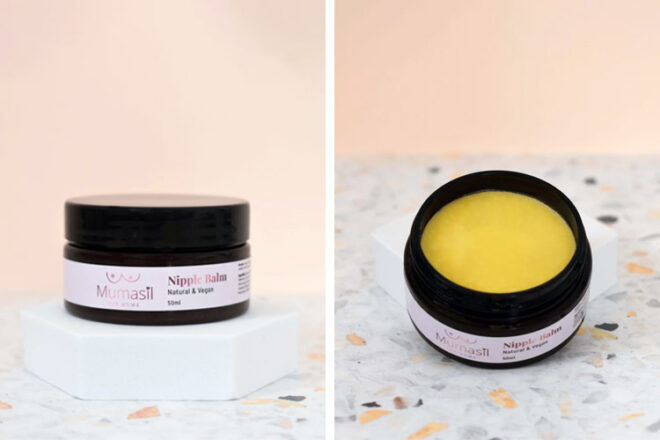 A combination of mango seed butter and olive oil make Mumasil Nipple Balm buttery-soft and easy to apply. Designed specially to help with the repair of broken, cracked and sore skin during breastfeeding, it's all-natural and vegan-friendly.
---
Lansinoh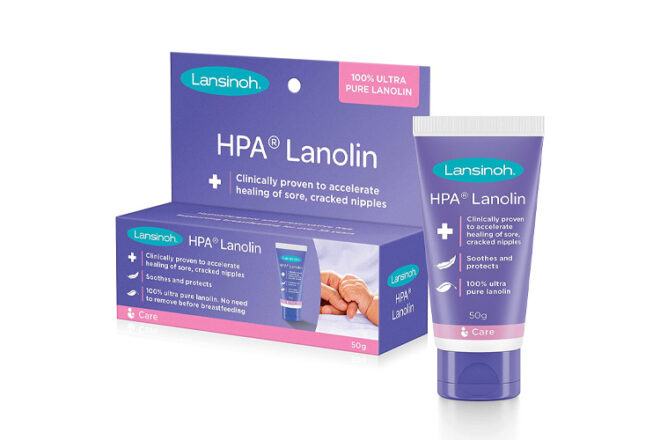 Hypoallergenic, natural and free from preservatives, Lansinoh HPA Lanolin cream is clinically proven to accelerate the healing of dry, damaged nipples. It is perfectly safe to leave on while breastfeeding and it doesn't clog pores or milk ducts.
---
Madre Australia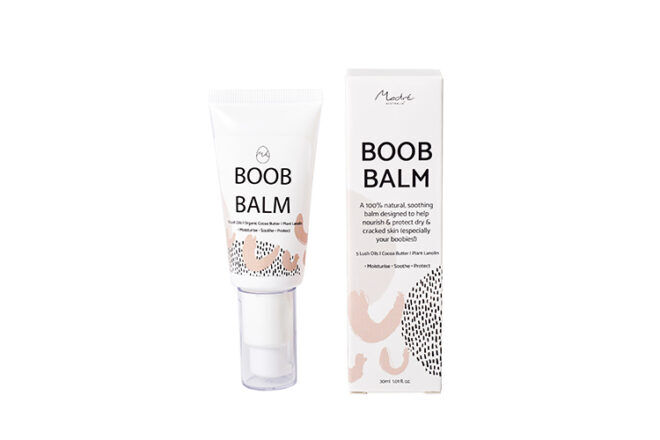 Developed especially for precious boobies, Madre Boob Balm is the little tube of love you'll want to take everywhere. Vegan-friendly, it contains a mocktail of lush oils, organic cocoa butter and plant-derived lanolin to leave skin supple, hydrated and happy.
Madre Australia Discount Code:
Use code 'MGV15' for 15% off Boob Balm.
---
Mumma Bear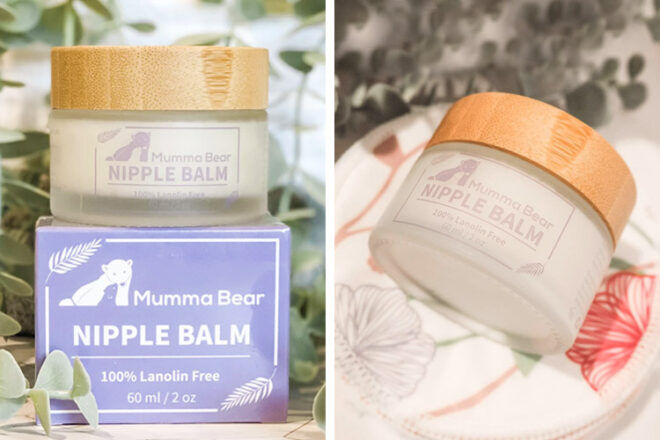 Non-sticky, lanolin-free and safe to leave on for feeding, Mumma Bear Nipple Balm contains just six all-natural ingredients, including mango seed butter and organic beeswax. It hydrates and protects nipples while providing anti-inflammatory relief.
---
Beetanicals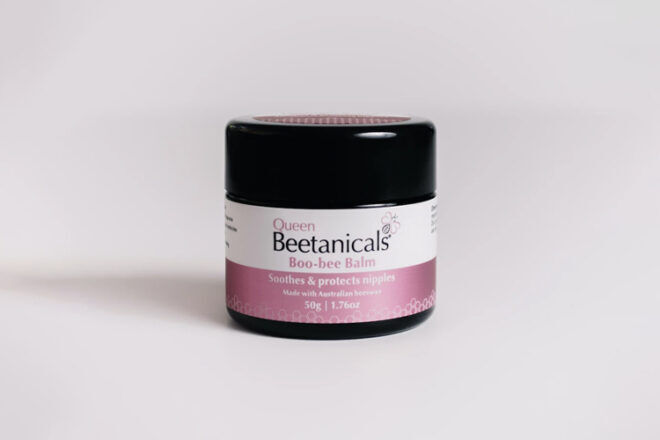 Not only does Beetanicals Boo-Bee Balm provide pure nipple nourishment, but it's also made up of 100% edible ingredients to be safe for even the newest babes. Evening primrose promotes hydration while Australian beeswax and natural oils soothe and restore.
---
Endota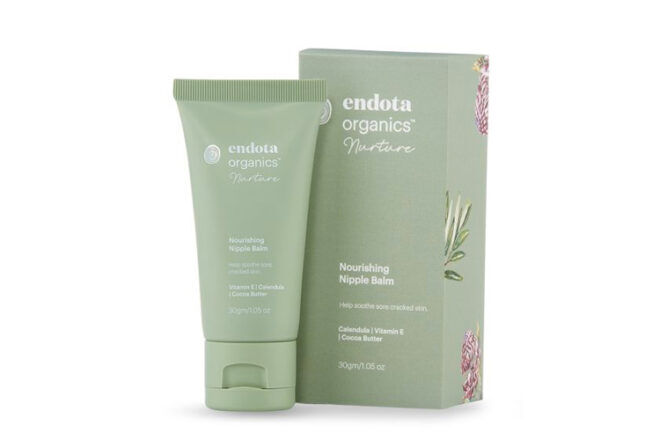 Versatile and oh-so-smooth, calming Endota Nipple Balm is gentle enough to use anywhere on the body as frequently as you need. The special formulation includes certified organic ingredients that deeply nourish, heal and protect dry skin.
---
GAIA Skin Naturals
A nourishing organic balm that moisturises, soothes and protects cracked and tender nipples. Made from pure, edible organic oils, including organic avocado, chamomile and calendula, there is no need to rinse or wipe off before feeding.
---
NESSA
It's the postpartum nipple saviour for breastfeeding mums and it's packed with nourishing goodness. Coconut oil helps restore flaky skin, mango butter softens and smoothes and castor oil locks in moisture and promotes the renewal of cells.
---
Willow By The Sea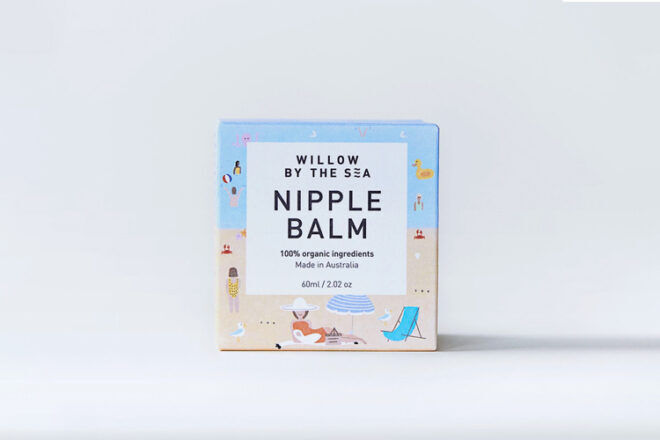 Proudly created here in Australia, Willow By The Sea Nipple Balm is vegan-friendly, certified organic and has no fragrance. Lanolin-free, it uses creamy mango and shea butter along with plant-based oils to nourish, treat inflammation and heal the skin.
---
Earth Mama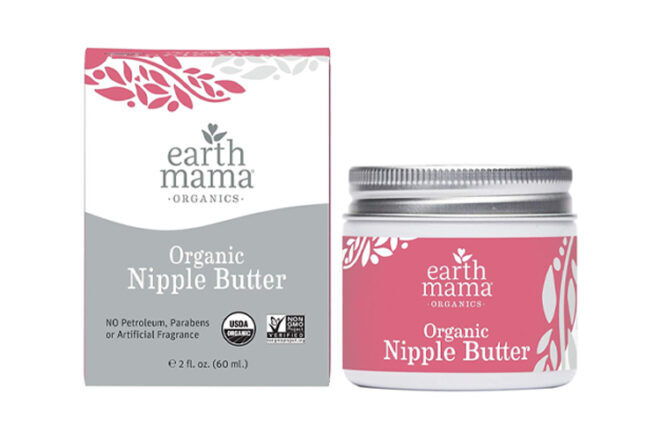 Packed with organic, non-GMO ingredients, without any parabens, artificial fragrances or lanolin, Earth Mama Organic Nipple Butter is 100% safe for mum and bub. Non-sticky and deliciously soothing, you don't even need to wash it off before nursing.
---
The Physic Garden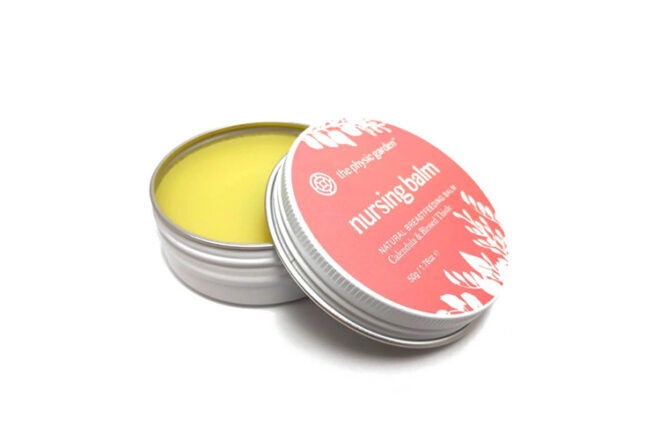 Start using this naturopathically formulated nursing balm in your third trimester to prepare the nipples and continue to enjoy the soothing properties of calendula and blessed thistle while breastfeeding. Made in Australia, it's vegan-friendly and free of allergens.
---
Do I need nipple cream for breastfeeding?
Nipple cream is not a necessity, rather a soothing product that many new mums find that helps relieve dry nipples and keep them well moisturised. Some mums use breastmilk on their nipples and find that it alone provides the extra goodness nipples need.
Do I need to remove nipple cream before breastfeeding?
Removing the nipple cream before feeding will depend on the ingredients of the cream or balm you're using. Many products are perfectly safe to leave on, but you should check the instructions for use on your cream carefully before you pop baby on the boob.
What causes cracked nipples?
According to the Australian Breastfeeding Association, poor attachment or the wrong breastfeeding position is usually the main cause of damaged, chapped and cracked nipples. Other reasons can include infections, dermatitis and even incorrect use of your breast pump.
---
This article is curated by our Editors and includes affiliates and/or paid inclusions. See our Disclosure Policy.
Know another brand of nipple cream we should add to our list? Contact us and let us know.
Read these roundups next …
Looking for more helpful products for breastfeeding? We have Australia's largest suite of product roundups listing Australia's most coveted boutique product brands – the ones you don't know about!
Read this: How to make your own soothing nipple balm