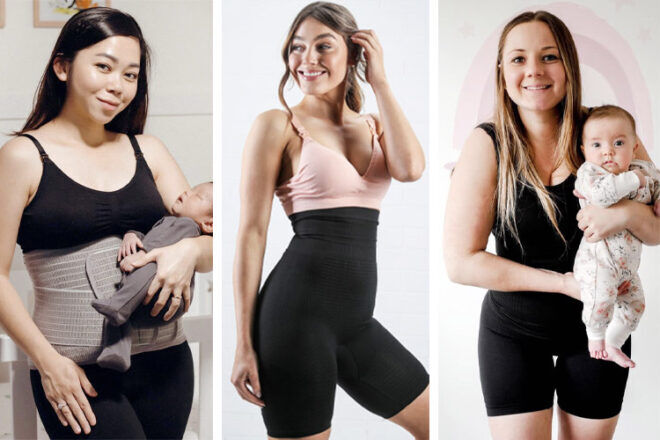 Diastasis recti, also known as abdominal separation, is when the muscles that meet in the middle of your stomach separate. It's very common during pregnancy, and it's thought up to 60% of women will experience some degree of abdominal separation. Thankfully recovery shorts, postpartum shapewear, and postnatal compression tights help in closing your abdominal muscle separation.
Created to support your body in the areas you need it most, postpartum shapewear usually involves a degree of compression. Not only do they hold you together and provide more comfort as you go about your new life as a mum, but they help increase circulation around wounds and speed up the repair of diastasis recti.
From shorts and tights to girdles and bands, there are purpose-built postpartum recovery garments available in loads of styles and sizes to suit every new mum-bod.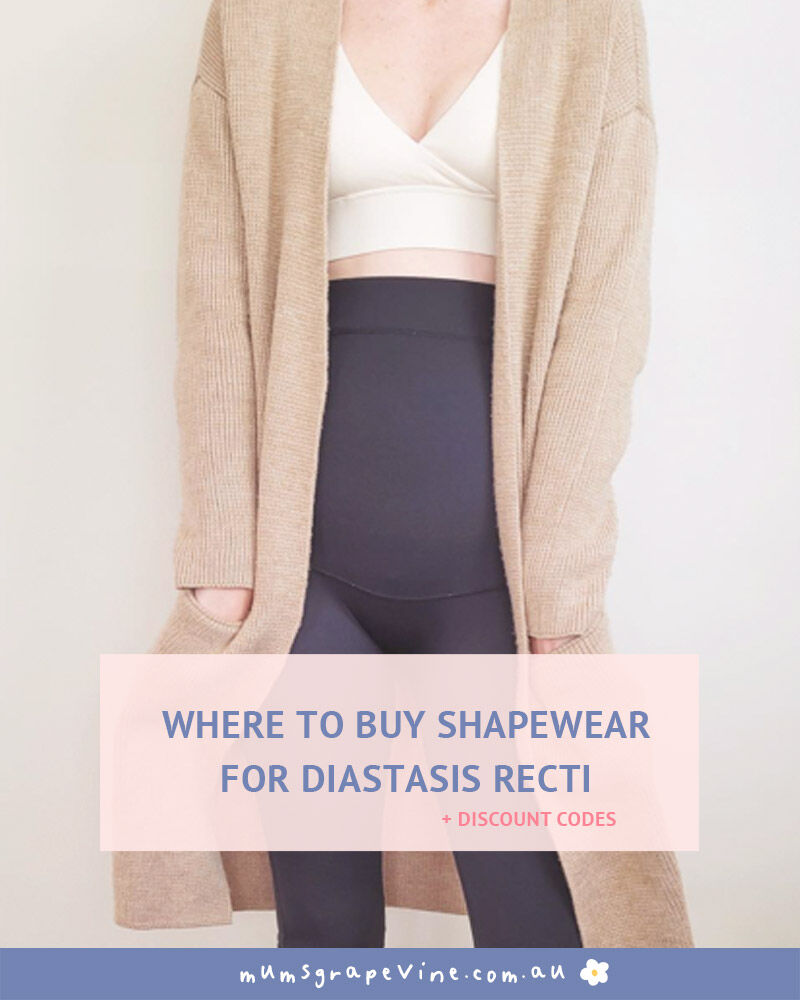 Where to buy postpartum shapewear for diastasis recti
To help you find a comfortable and supportive recovery garment for your post-birth stage, we've put together a complete list of Australia's top brands and online stores.
Some brands have offered exclusive offers for Mum's Grapevine readers. These offers may include exclusions and expiry without notice. Please direct all inquiries directly to the linked website.
Here are 14 best postpartum shapewear brands in Australia for 2022.
Bubba Bump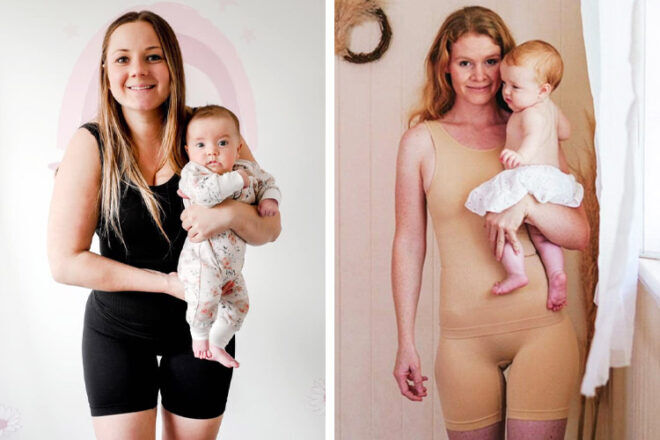 Comfortable and convenient, Bubba Bump postpartum wear moulds to your post-baby body shape and support you where you need it most. Options include antibacterial briefs, recovery shorts and tanks which encourage blood flow and help reduce swelling.
Bubba Bump Discount Code:
Use code 'MGV15' for 15% off sitewide.
---
My Formation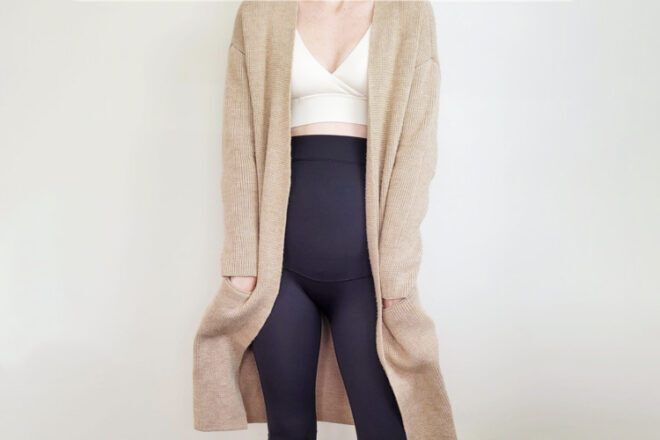 With a mission to provide comfortable support to women's bodies after birth, My Formation postnatal compression tights provide gentle support where you need it most. The stomach band is made with power mesh lining for unrestrictive, light compression on sore tummies.
My Formation Discount Code:
Use code 'MGV15' for 15% off support shorts and pants.
---
Solidea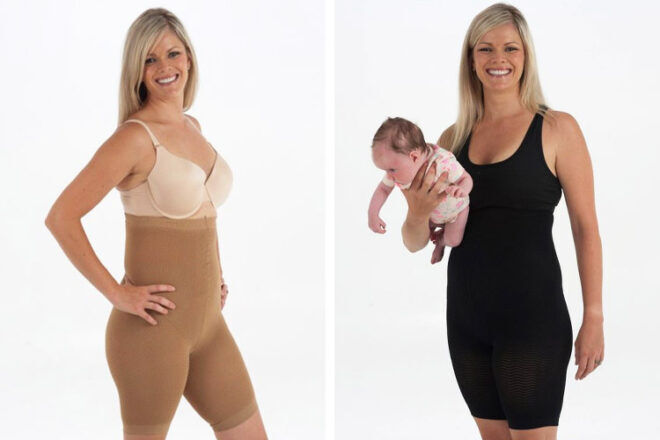 Recommended by obstetricians and physios, Solidea recovery shorts use patented fabric proven to improve pelvic problems, tears, circulation and back pain. Made in Italy and suitable for both caesarean and vaginal births, they come in a choice of nude or black.
---
Mamaway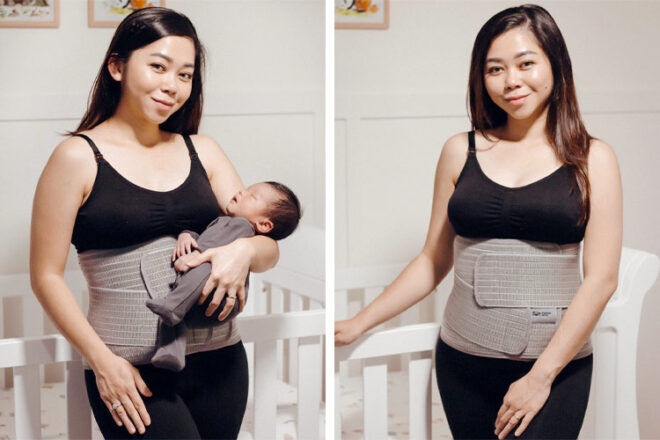 Suitable for use right after birth, Mamaway's extra-wide postnatal support band helps stabilise wounds with gentle compression. Made of antibacterial bamboo-charcoal fabric, it's ultra-stretchy and aids in tightening up abdominal muscles after birth.
---
Active Truth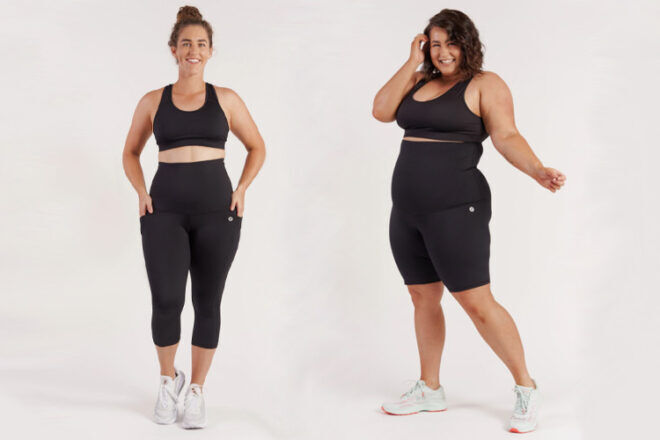 Developed to target back pain and abdominal muscle separation, Active Truth postnatal compression tights and shorts come in three different lengths. And are constructed from squat-proof compression fabric that helps reduce swelling.
Active Truth Discount Code:
Use code 'MGV2021' for 20% off pregnancy and postnatal styles.
---
SRC Health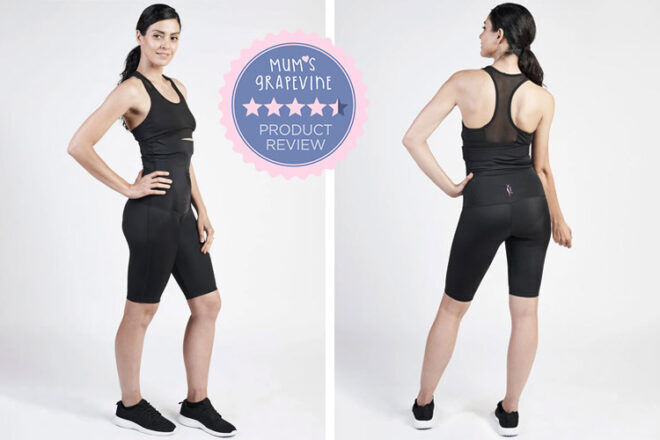 In a choice of full-length and short styles, SRC Health recovery clothes feature Anatomical Support Panels for targeted compression that helps treat diastasis recti and caesarean wounds. They fit like a second skin.
---
Queen Bee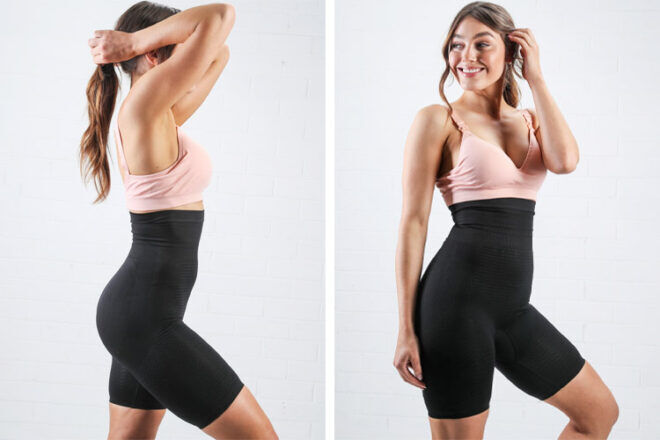 Available in two styles to suit your lifestyle, these postpartum shorts look as fab as they feel. The high-waist conceals tender tummies and features a fabric construction that helps move pregnancy weight deposits.
---
LaSculpte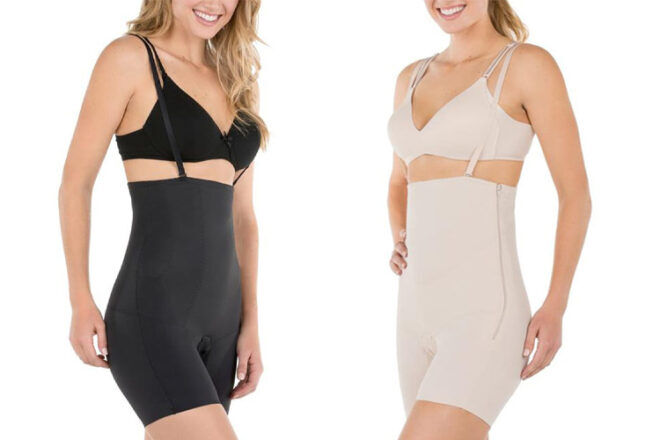 In styles to suit all mum bodies whatever their shape, LaSculpte compression shorts stabilise muscles, reduce swelling and encourage good circulation to help you recover faster. And the crotch panels support perineal tears and the high waist makes for easy, supportive nursing.
LaSculpte Discount Code:
Use code 'MGV15' for 15% off recovery shorts.
---
Belly Bands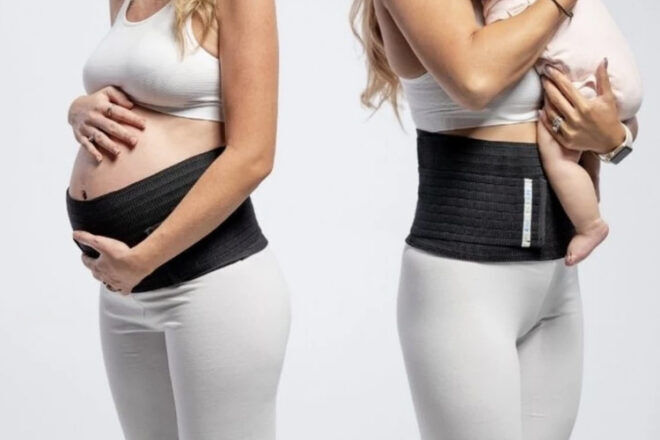 These Australian-made and award-winning maternity support products are TGA-approved and loved by mums all over the country. They are easy to wear and suitable to use during pregnancy right through to postpartum recovery. And they can be custom made for the perfect fit.
---
Ripe Maternity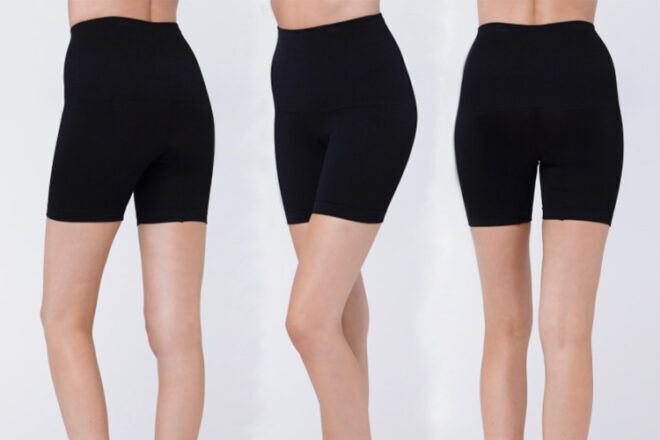 Sleek lines, a smooth silhouette and all the help your postnatal body needs to get on with enjoying life with a new baby. They come in a short-leg style that's easy to conceal under regular clothes and offer loads of stretch and gentle support.
---
B Free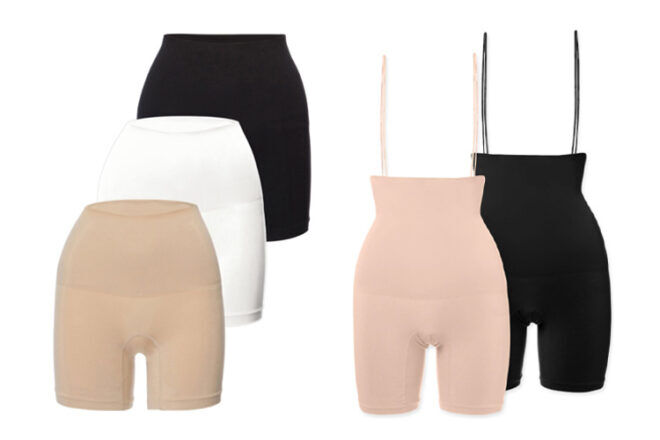 From power briefs with double-layer compression band shaping slips with full tummy support, B Free shapewear helps create a sleek silhouette to get you back into your favourites in no time. Sizes range from S – XXL with multipacks available.
---
Belly Bandit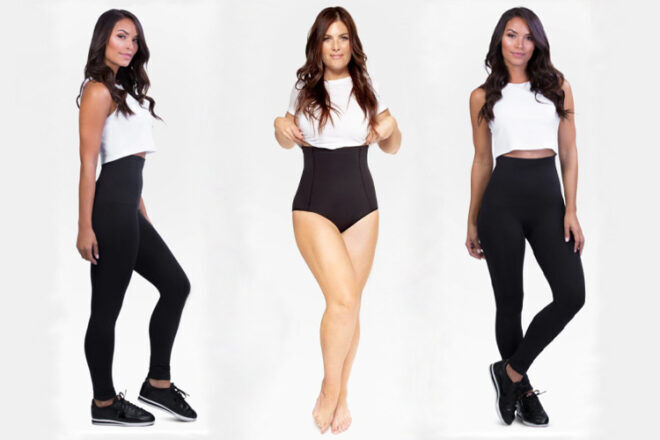 This diverse collection of postpartum shapewear was developed to help mums look great and feel confident throughout their recovery. And they are recommended by physicians, nurses and lots of new mums.
---
Cotton On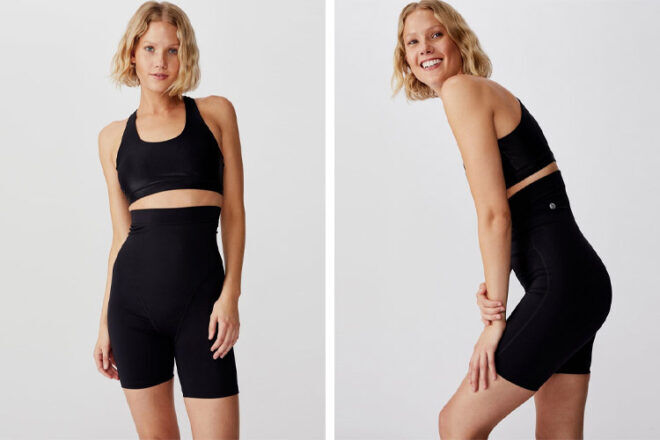 Ideal for postpartum body support while you're on the move, Cotton On postnatal shorts are made with compression performance materials, flat locked seams and a lovely high waistband that won't rub against c-section scares and tummy swelling.
---
2XU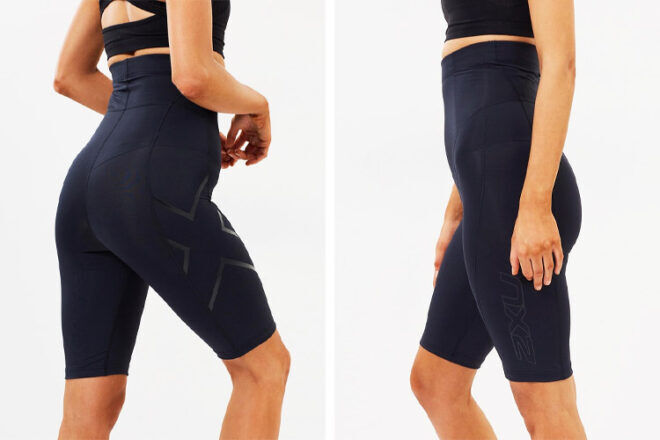 With UPF50+ sun protection and moisture-wicking properties, these are just the shorts to ease you back into an active lifestyle after birth. They have a high-rise waistband, a single abdominal panel, and a double-layered gusset for peace of mind with your pelvic floor.
---
What is diastasis recti?
Diastasis recti is a separation of the abdominal muscles it's common in over two-thirds of pregnant women. The condition causes many issues related to your core as well as an unwanted protruding belly, commonly called a 'pooch'.
What does diastasis recti look like?
Abdominal muscle separation varies in severity and shows in different ways. In some women, there may be a visible 'gap' between the stomach muscles, in others symptoms such as a distended belly and poor posture may be signs of diastasis recti.
Does shapewear help with diastasis recti?
Yes! Shapewear that is specifically designed for the postpartum stage helps with the treatment of diastasis recti by supporting the muscles and allowing the connective tissue to heal. If you're in any doubt about what garment is right for you, chat with your health professional.
---
This list is loving curated by our Editors and may include affiliate and/or paid inclusions. See our Disclosure Policy.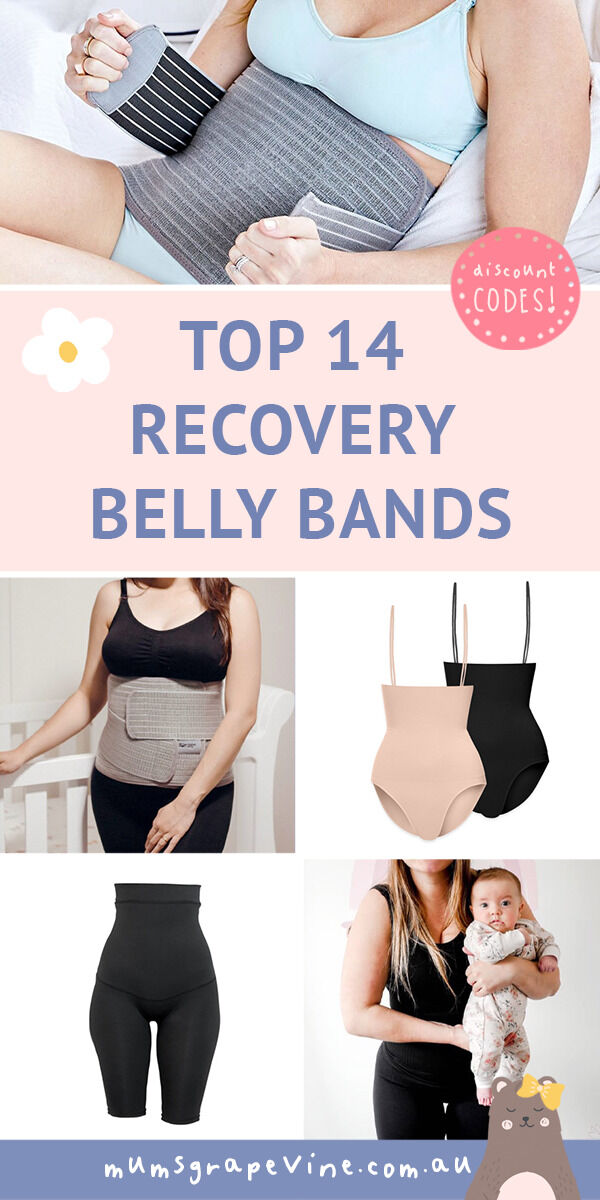 Seen a pair of postpartum shapewear we should add to our list? Contact us and let us know, we've been collating Australia's best baby products into shortlists for over 14 years and we're always happy to support new brands and businesses.
Find more postpartum must-haves…
From nursing apparel to breast pumps, our roundups list the best gear for new mums.
Read this: Afterwards: THE parenting book every new mum needs to read