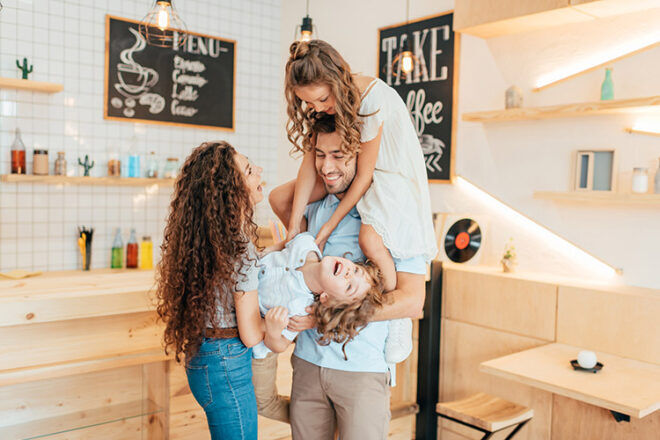 Families are set for a boost of up to $226 a year, to help keep up with the rising cost of living.
While the government concedes the payment increases aren't huge, the aim is to help ease the cost of living. "These are modest increases but we understand that every dollar counts," said Families and Social Services Minister Anne Ruston.
"We are lifting the income caps on many of these payments for the first time since 2009 and 2011 because we are committed to standing shoulder to shoulder with Australian families as we recover from the pandemic."
The federal government has confirmed from the 1st July, 2021 there will be increases to family tax benefit payments and the eligible threshold for Paid Parental Leave.
Family Tax Benefit increases
The Family Tax Benefit (FTB) is a two-part payment that helps parents with the cost of raising kids.
To get FTB, you need to have a dependent child or full-time secondary student aged 16 to 19 years who isn't on other benefits (eg Youth Allowance), care for the child at least 35% of the time, and meet the income test. With the new increases:
If you have one child, you'll get $94.90 extra per year
If you have two children you'll get up to $156.95 extra per year
If you have three children you'll get $226.30 extra per year
The increase will be even higher for families with more than three kids.
Families getting Part A, will get an extra $1.68 for every child under 13, and an extra $2.24 for any child over 13 per fortnight.
Families getting Part B, will get an extra $1.40 a fortnight, for children under five years old. For kids over five, it's a little under a dollar extra per fortnight.
The end-of-year supplement will also increase. If you receive Part A, it's an extra $7.30 at the end of the financial year, if you get Part B, it's an extra $3.65.
As part of the changes, the annual income thresholds are also increasing. Families can earn more and still receive a partial payment. For example, a family with two children aged under 13 will be able to receive FTB Part A up to a family income of $110,790, up from $109,573.
Those who receive other family-related payments like the Multiple Birth Allowance and Newborn Supplement will also get a boost.
Paid Parental Leave changes
From the first of July, more families will be eligible for Paid Parental Leave and Dad & Partner Pay, with the income cap increasing from $150,000 to $151,350 per year.
Read next …
Jump over to these articles next for more information on government entitlements for parents: