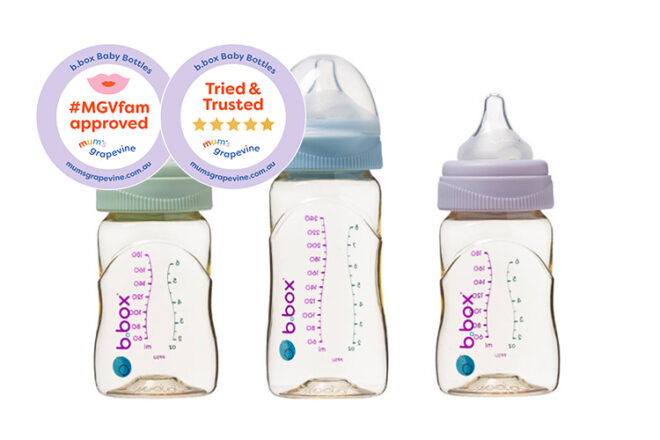 b.box baby bottles are the answer to the fussy feeding, discoloured plastic, and funky odours associated with traditional baby bottles. Built tough from medical-grade PPSU, they are break-resistant, heat-resistant, and won't absorb yucky milk smells or turn cloudy after repeated runs through the dishwasher.
Anti-colic silicone teats come in three stages to support babies' development and sucking patterns from birth right through to the toddler years. And when little hands are ready, add a b.box easy-grip handle for easy-peasy (and super cute) self-feeding.
Ergonomically designed with a unique oval shape for better grip and less rolling, bottles come in three sweet colours and two handy sizes, 180ml and 240ml.
Available online at b.box (from $17.95).

We asked a group of mums from the Mum's Grapevine Facebook Baby Groups to try out and review b.box Baby Bottles for a couple of weeks, and here's what they had to say:
Lexi Drury, mum to eight-month-old Amelia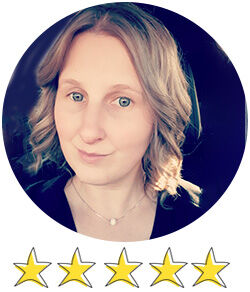 'Our wind and gas issues have almost vanished'
After trialling the b.box baby bottles I have packed away my other brand bottles for good. Our wind and gas issues after feeds have almost vanished and we know she's having a full bottle as we haven't had the overflow from her mouth. I have even had our daycare carers mention the difference with her feeding.
I highly recommend this bottle to anyone on the market looking for bottles. My daughter transitioned easily, I thought it would be difficult but she took to them straight away.
---
Jenae Hile, mum to eight-month-old Isla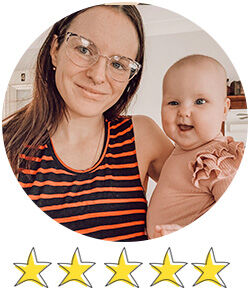 'My babe has taken to these bottles straight away'
Finding a bottle that my baby will easily take has been a challenge and I was extremely nervous to change things up. The quality was amazing, they are stylish and the handles are an addition that I didn't know I needed!
Daycare has had no issues in getting her to take them, in fact, she has gone from taking 60mls to 120-180mls! Such an incredible improvement. She loves being able to hold the handles, like the independent thing she is.
The bottles are practical, functional, and stylish. What isn't to love? Honestly, every b.box product I have tried has been of incredible quality and my babe has loved it. I'm thrilled to be able to use these bottles now, they have made feeding time that much more pleasant and have alleviated the anxiety of her not taking a bottle if I am not around.
I am in love with these bottles and can't wait to expand my collection further with the other colours.
---
Natalie Stacker, mum to 11-month-old Ava

'Ava took to the bottles instantly.'
We have used many baby bottles in our time and these are by far the best. We love the shape of the bottle, the feel of the teats and the flow is fantastic! Ava took to the bottles instantly. She was able to even hold them herself using the handles, which was great. She used to have trouble with the flow of many other brand bottle teats, but these worked perfectly.
I love the fact that the bottle rim doesn't leak! I used to have formula dripping down my arm during every bottle feed, but these are great and hold all the milk in.
Ava loves the fact that she doesn't come off the bottle every few minutes to play with it! We also love the b.box water bottles and all the accessories that come with them.
---
Lynelle Mackenzie, mum to 11-month-old Daisy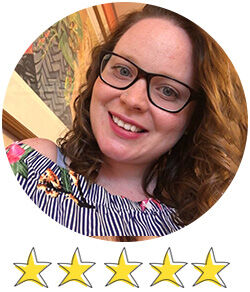 'Daisy took to the b.box bottles like a duck to water'
With b.box being a well-known brand for baby products our expectations were high and we were not disappointed. They ticked all the boxes. Daisy took to the b.box bottles like a duck to water.
We've noticed that the flow is agreeing with her much better than our current bottles/teats. The handles are great and the flow of the teat was perfect for our girl.
Since using the b.box bottles, Daisy has been finishing all her bottles which she hasn't done for a long time. We also have previously struggled to find a bottle/cup that Daisy is interested in with water – well we now look no further as Daisy is loving the b.box bottles so much even with water.
We will absolutely be purchasing more, I wish these were available 11 months ago.
---
Caitlin Neilson, mum to eight-month-old Ella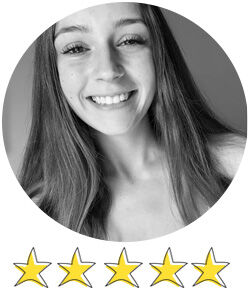 'We've now made the switch to b.box as our permanent bottles'
The bottles looked awesome, so I had somewhat high expectations for them and I'm very impressed with the experience we have had trialing them. The only issue we have had is the teat is a little fast for her, but she is adjusting to that.
The transition to the new bottles was easier than I thought it would be. It only took her a few days to adjust the different size and flow.
The quality seems really good and they're pretty bottles.
We will be purchasing more bottles soon and the straw drink bottle as well, as I have confidence in the quality.
---
Leith Gilvear, mum to 10-month-old Levi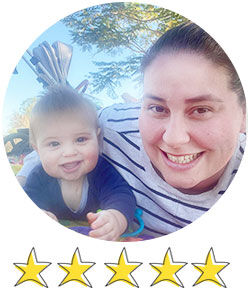 'The handles are great'
I was excited to trial the b.box bottles as I loved the look of them. Now after using them, I don't think we'll be changing back.
Levi took to the bottles straight away and he absolutely loved being able to hold them himself with the handles. He seemed so chuffed with himself showing me how he could hang onto it.
I love that the teats don't leak! Other brand bottles Levi would drop upside down and milk would end up everywhere, these one not a drop. The flow was good too, he was getting through his bottles without much fuss.
We will definitely be recommending these to family and friends.
---
Madeleine Peters, mum to 11-month-old Bellamy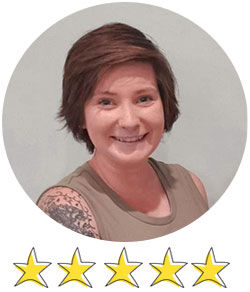 'I love the size and shape, there's plenty of space for formula'
I had high expectations due to using and loving other b.box products and they certainly lived up to their brand. Bellamy was fussy at first with the teat – very different to the shape that we usually use – but he took to it surprisingly well considering how much trouble we had finding a bottle in the first place.
He loved the handles and started feeding himself for the first time using them. I love the size and shape, plenty of space for formula to be added at the top. Loved the handles too to allow him to hold it on his own comfortably.
Wish they were around sooner when we were trying for months to find a bottle he'd take! We use the weighted straw bottles for his water and they're still the only ones he will drink from! Love all b.box products, such high quality, and innovative design.
---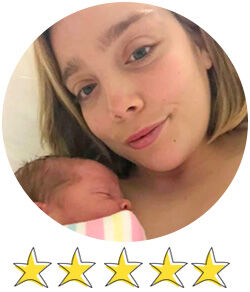 Jess Hull, mum to 13-month-old Harry
'These bottles have created a positive feeding experience'
Harry loves them and so do we! We've always struggled with bottle feeding. Harry was born with a tongue-tie (twice revised in surgery), he's been majority breastfed until a few months ago, and has struggled latching or holding bottles on his own without assistance … why would you need to hold your own bottle when mum and dad do it for you!
These new bottles have been a lifesaver. Harry is finally holding his own bottles with the handle 'adaptors'. Just like our b.box drink bottles, the handles provide an easy grip for little hands.
He's now happy for me to pop him on his little pull-out lounge, place his bottle in his hand, and I can walk away and finish the countless jobs left to do. This has saved me time, created a positive feeding experience for Harry, and relieved me of stress with feeding too.
These have made it easy to transition from breast to bottle and I will recommend them to any parent.
---
Summar Masters, mum to nine-month-old Leo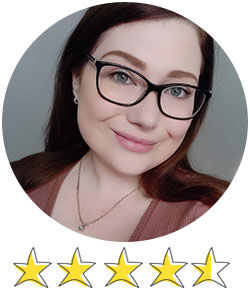 'The quality really is fantastic, I absolutely love the PPSU'
The quality and the size of the bottles. I love the PPSU, it was my first time using a bottle of this material and I won't be going back to regular plastic! I love the size of the bottles as well, being able to make up a 240ml bottle with the formula powder not spilling out of the top was excellent!
The size of the bottle itself was a lot easier for him to hold than a narrow one.
---