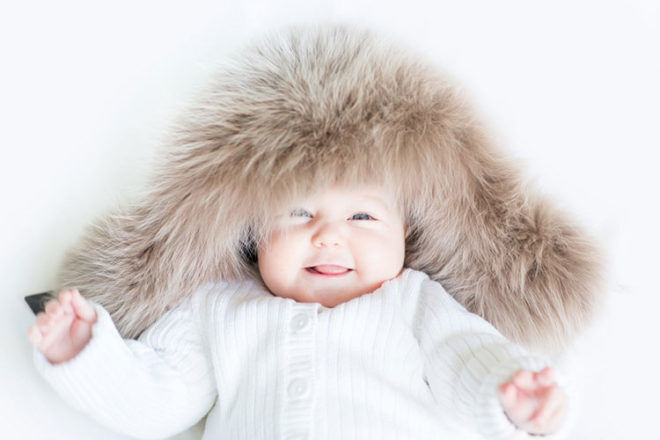 If you're expecting a little bundle of joy during the cooler months of the year, why not opt for choosing a name that complements their birth date and celebrates the crispness that comes with winter?
These 37 winter baby names are cool, cute and perfectly suited for babies born in June, July and August.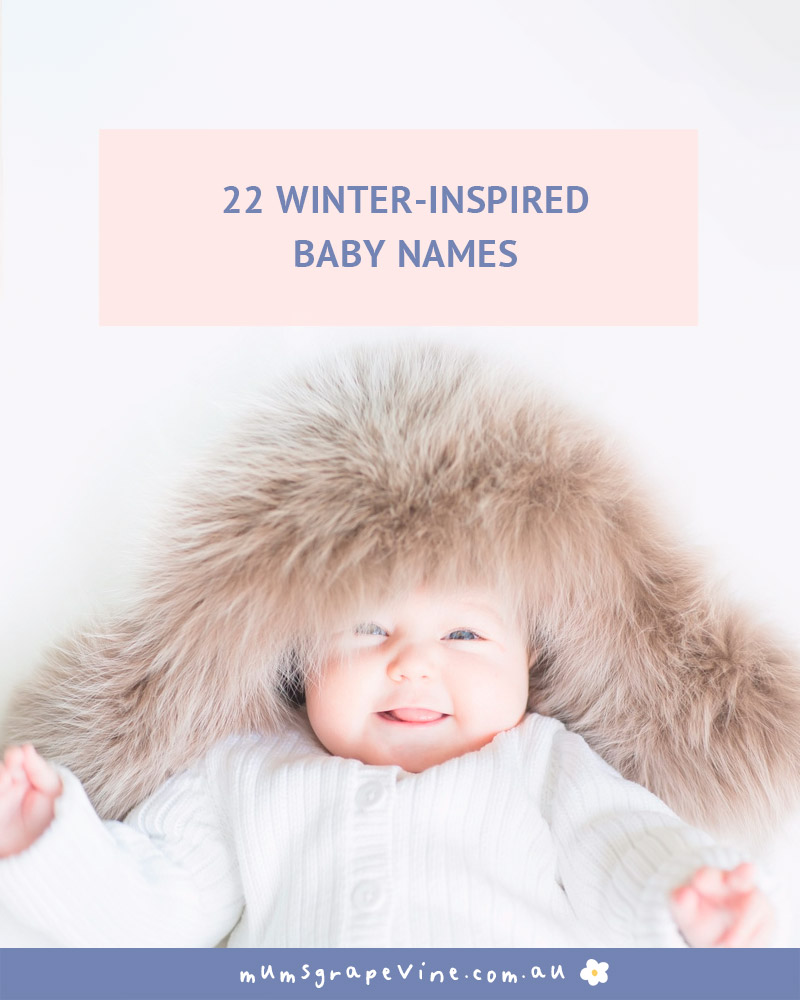 Baby names inspired by winter
Wynter: Is there any name more suited to a winter baby than Wynter? Or, you could stick to the more traditional spelling with Winter.
Crispin: Commemorate the cold, crispy day when your little one first arrived with a name like Crispin, which certainly has a chilly ring to it.
Korah: If you want to stick to the weather-inspired names, then try Korah, which is Hebrew for "ice" and "frost".
Demi: Short for Demeter, the goddess of winter, Demi is a perfect fit for winter babies. You could also opt for Dimitri, which is what Mila Kunis and Ashton Kutcher named their little man.
Kai: Named after the beloved little boy in the Hans Christian Anderson's famous fairy tale, The Snow Queen, the short and sweet moniker will always be associated with this classic winter favourite. Or, you could always go with Elsa.
Peri: Meaning "strong, happy, graceful," Peri is also short for Peridot, the birthstone for August.  A few other birthstone names that may work are Jade (another one of the birthstones associated with August), Pearl (the birthstone for June) and Ruby (July's birthstone).
Rose: The birth flower for June, Rose is a beautiful name for any babies blossoming this month. Or, you could opt for Ash, which happens to be the tree associated with June.
Helle: A rose by any other name can be just as sweet, especially if it's Helle. This unique name is short for the flower hellebore, or winter rose, which just so happens to bloom in winter.
Lily: Sticking to the flower motif, you may also want to consider Lily for a July baby as the water lily is one of the July birth flowers. For babies born in August, try Poppy, which is one of the flowers associated with this month.
Winnie: The name Winnie is a winner for winter babies in our books. Traditionally used as a short form of Winifred, we like it as a shortened version of Winter.
Aquila: An elegant and graceful name, Aquila is a constellation that puts on a show for us here in Australia in July (which just may be the time your little one decides to make his or her appearance too!).
June: Many of the months make excellent names, including May and April. June is one that works well for a first or middle name and honours your baby's birth month.
Juno: Or, you could always go with a more unique Juno, the Roman goddess who lent her moniker to the month of June. She is also the goddess of marriage and the well-being of women.
Juliet: Give your July baby a name with Shakespearean connotations (and one that also happens to be associated with July).
Gus: Expecting an August baby? How about the adorable name August. Or shorten it to a strong and mighty name like Augie or Gus.
Lyra: Another name with star-like qualities is Lyra. Named after the constellation, Lyra is only seen in the Southern skies in August. Perhaps a good option for any August babies?
Gemma: If you're expecting a little Gemini baby (born 21 May to 21 June), then Gemma makes a cute choice that honours the zodiac.
Aria: What about Leo babies (born 21 July to 21 August)? A name like Aria is fierce and fiery, just like the main qualities of little Leos. Aria means "lion" in Hebrew (which happens to be the symbol associated with Leo) and makes another beautiful zodiac-inspired name.
Leo:–  Leo makes an excellent moniker for babies born in August. It is # 19 on the most popular baby boy names in Australia this year.
Uli: A variation of Ull, the Norse god responsible for winter, Uli is a unique and sweet moniker that oozes contemporary cool.
Reva: Reva means "rain" in Hindi and may be a suitable option for your winter baby, born on a cold and wet day. Other names associated with rain include Rain, Talia and Tal.
Eira: Was bub lucky enough to be born in the midst of a snowstorm? The name Snow is a suitable option (we like to think Jon Snow may be responsible for it) there are plenty of additional names which mean "snow". Eira is one of them. Neva and Lumi are two more.
---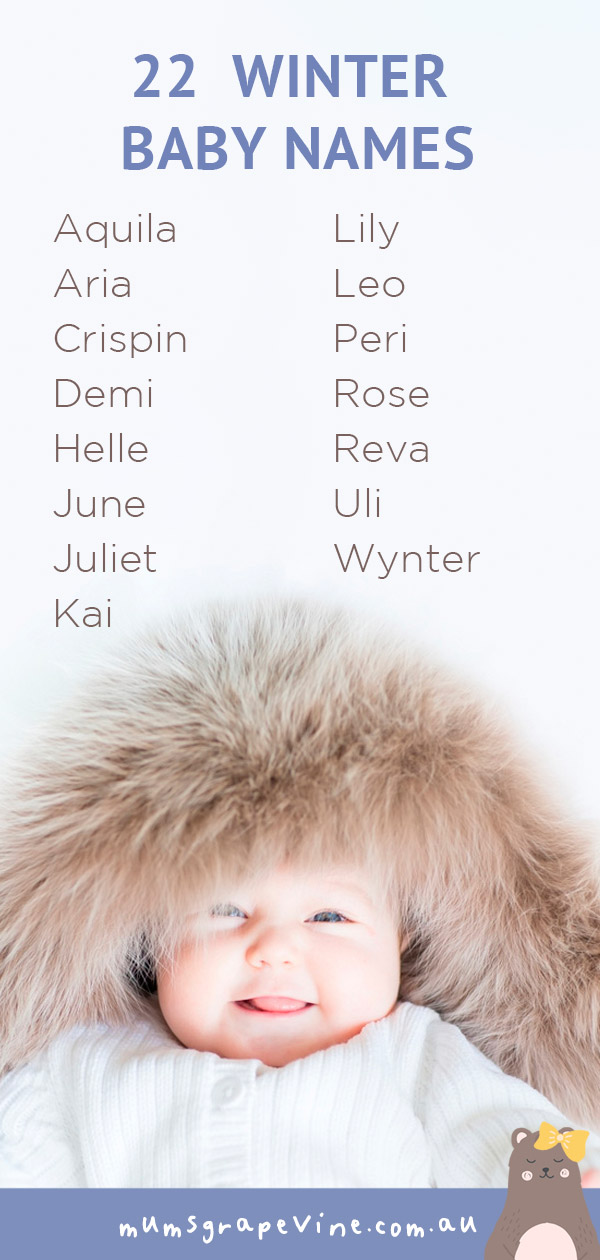 Read next …
Trying to choose the perfect baby name for your little one? Find hundreds of inspirational and unique baby names in these articles:
Join our Facebook groups
Join one (or four!) Mum's Grapevine Facebook groups and chat with other mums due at the same time as you. We have over 20 groups to join!