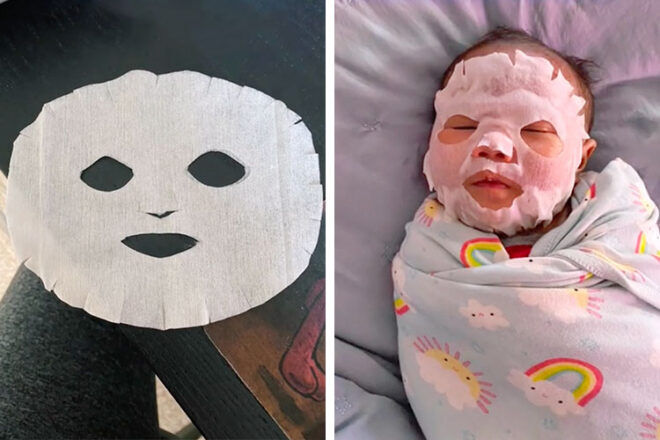 Hormonal teens aren't the only ones who battle blotchy skin – sometimes fresh, squishy newborn skin erupts in pesky pimples too. Boo!
Baby acne or milk rash is really common, and usually nothing to worry about. And while it usually clears up on its own, many mums swear by using breastmilk to help soothe baby acne.
How to make a breastmilk baby mask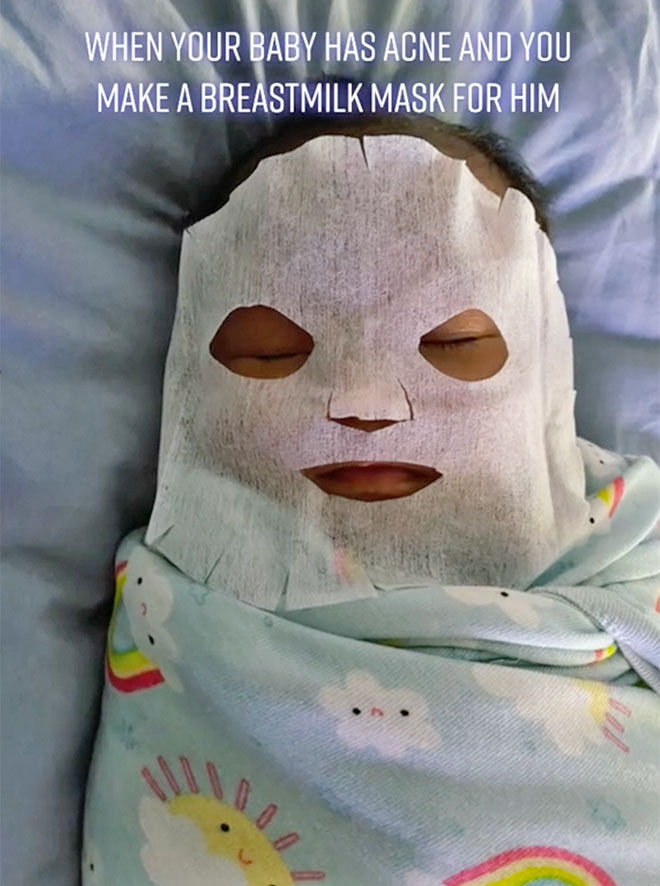 Some mums make their own breastmilk soap to ease baby acne on their newborn's skin, but here's another ingenious method.
First-time mum Linh Ta created the most adorable baby day spa experience for her newborn, by making a mini facemask and soaking it in breastmilk. And her sweet babe looks completely chill while his skin soaks up the milky goodness.
She explained she used a dry wipe from the hospital, and just cut it down to size to fit her bub's teeny face. Pure genius. Other mums loved the idea, with one commenting: "My heart is screaming, this is too cute. Not me going to go cut up a dry wipe and do this one my nine-week-old."
Experts recommend having your newborn's acne professionally diagnosed, just in case it's another common rash, like eczema.
---
Looking for gentle products for baby's skin?
We have Australia's largest suite of product roundups listing Australia's most coveted boutique brands – the ones you don't know about!
Read this: 50 ways to soothe baby's sensitive skin