As beautiful as it is, a baby belly can be a pain in the back. And neck. And shoulders. Those last few weeks, when the pregnancy waddle kicks in, any little bit of relief from the strain is a welcome distraction.
Thanks to TikTok, there's a simple way to get sweet relief – using nothing more than your partner's hands. Spurred by the new trend, pregnant women are showing just how easy it is to get a little respite from carrying their unborn baby.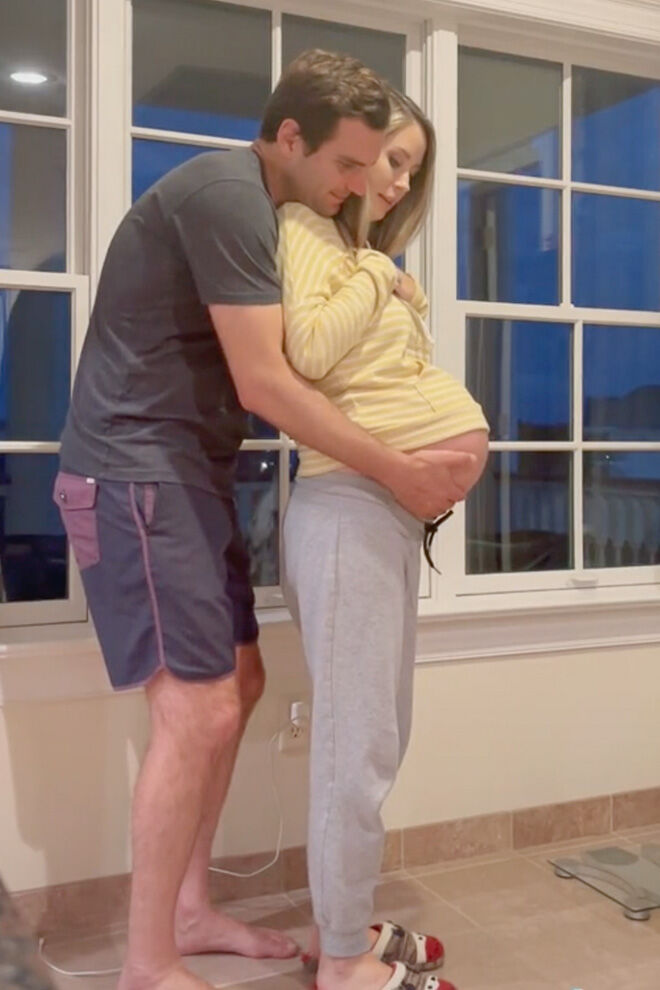 daddynewb demonstrated the technique on his pregnant partner – showing how simply lifting the belly provides so much comfort.
"If you want to do a favour for that pregnant lady, gently lift her belly up," he explains. "You'll hold maybe 10-15 pounds. When she's ready, gently lower her belly back down."
Other mums have praised the simple tip in the TikTok comments. Madi saying, "Watching her straighten her back … that is the best feeling in the world. I can see her relief."
But, the tip does come with a tongue-in-cheek warning: "Ladies when you feel that weight again, you're gonna get p*%$ed."

The TikTok trend has resulted in hundreds of other mums and their partners trying out 'belly-lifting' – with blissful results.
Doula Sarah Monstera commented on the video that the pregnant belly lift is actually helpful during labour. "This is really effective in helping baby engage during labour. Called an abdominal tuck. Do it through ten contractions," she said.
Looking for pregnancy support …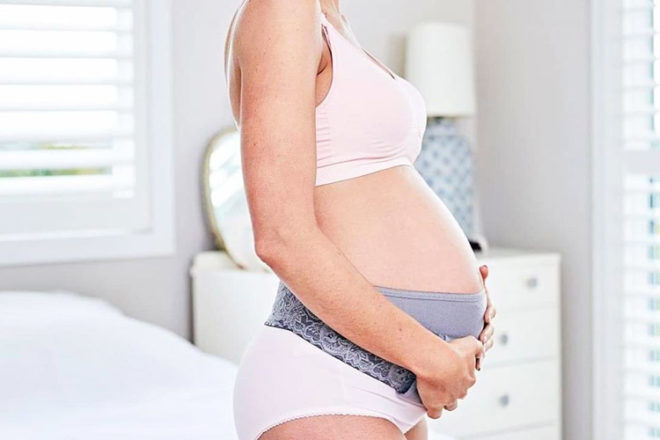 Looking for support for your pregnancy body? From belly bands to support leggings, we have Australia's largest suite of product roundups for expecting mums.
Read this: 6 supportive belly bands and belts for pregnancy
(Images: daddynewb, aquaomega, skyemareewheatley, findossantos)