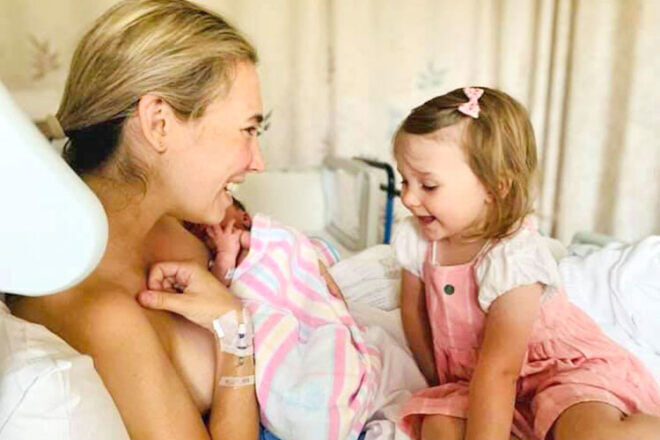 Sometimes the journey to parenthood isn't a straight path. For Rachel and Mitch Graham, it was full of twists and turns. It took them 16 months to conceive their first child, Freya, who was born almost 8 weeks early.
But their second baby was a completely different journey altogether. They fell pregnant pretty much straight away, and Rachel carried baby Finn right to 40 weeks. And she experienced a completely different birth.
The parenthood journey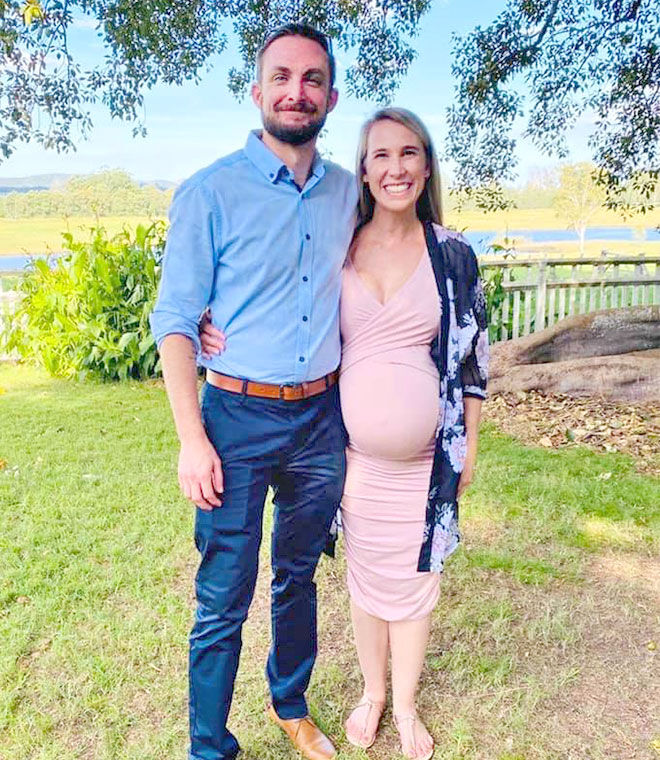 As any mum who's having trouble getting pregnant will tell you, Rachel became obsessive about seeing a positive pregnancy test. "Mitch and struggled for 16 months to conceive our first child, Freya," Rachel told Mum's Grapevine. "I needed medication to assist with ovulation and tried just about every old wives tale out there. After about 1000 ovulation and pregnancy tests where I obsessed over thinking I saw very very faint lines, we finally fell pregnant in December 2017."
After such a difficult time conceiving, the couple had hoped for an easier pregnancy. But little Freya was just too eager to join their family.
"It turns out that Freya was very keen to meet us and I went into spontaneous labour at
32+6. We went into the hospital to be checked out and were told we would have a baby that day. We were in shock as we were supposed to have a baby in September not July! Freya was luckily very healthy just very small at 1.7kg (3.7 pounds) and spent the first month of her life in special care."
Baby number two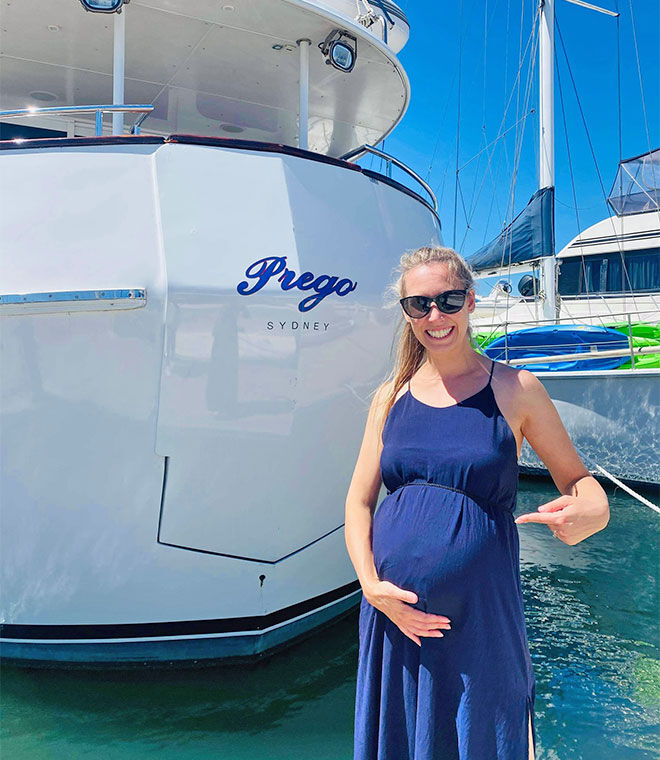 Fast forward to 2020 and with Freya a happy, healthy toddler, the couple decided to try for a second baby. "We figured that it would again take 12+ months and that medication would be required again. We were amazed when I fell pregnant the first month after getting my Implanon out!
"I was really hoping to make it to full term and was so lucky to be looked after by the pre-term clinic at John Hunter Hospital in NSW. But I ended up going a couple of days overdue this time which was so great!"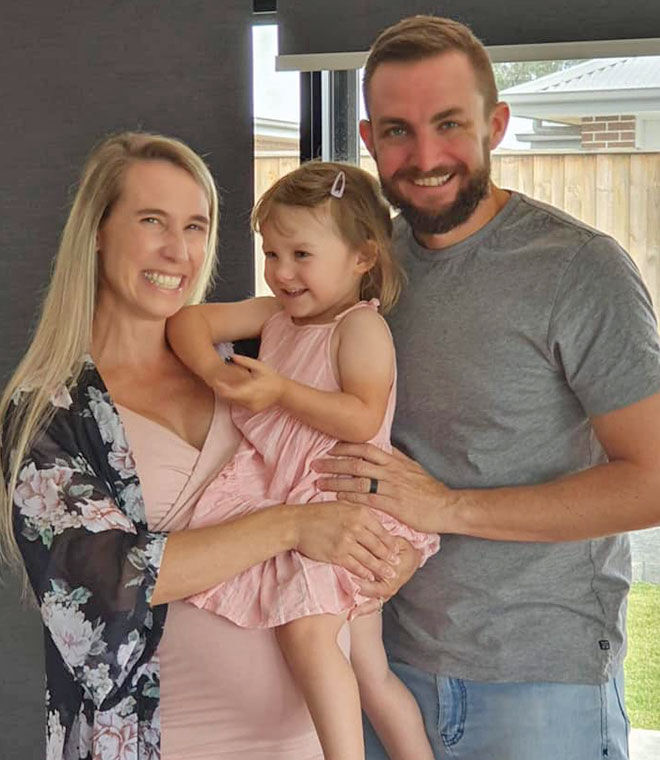 At just over 40 weeks pregnant, Rachel finally felt like things could be happening. "I woke up to very wet undies and thought perhaps I had a slow water leak. I felt some trickles through the day but only a small amount and I couldn't be sure it wasn't just discharge. Nothing else was happening. I woke up the next morning with a little bit more so I called the birthing suite and they said to come in and check if it was my waters.
After being checked at hospital, Rachel was told her water hadn't yet broken, but she was a couple of centimetres dilated.
"At that point, I had been having really mild contractions that just felt like a stitch. They said to go home and see what happens. When we got in the car to drive the 25 minutes home the contractions really started up and from the beginning, they were two to three minutes apart lasting one minute. In hindsight, I really should have gotten Mitch to turn around go back to the hospital but we had just left and I was only three centimetres so felt silly doing that. It was a pretty painful trip."
'Everyone just stared at me!'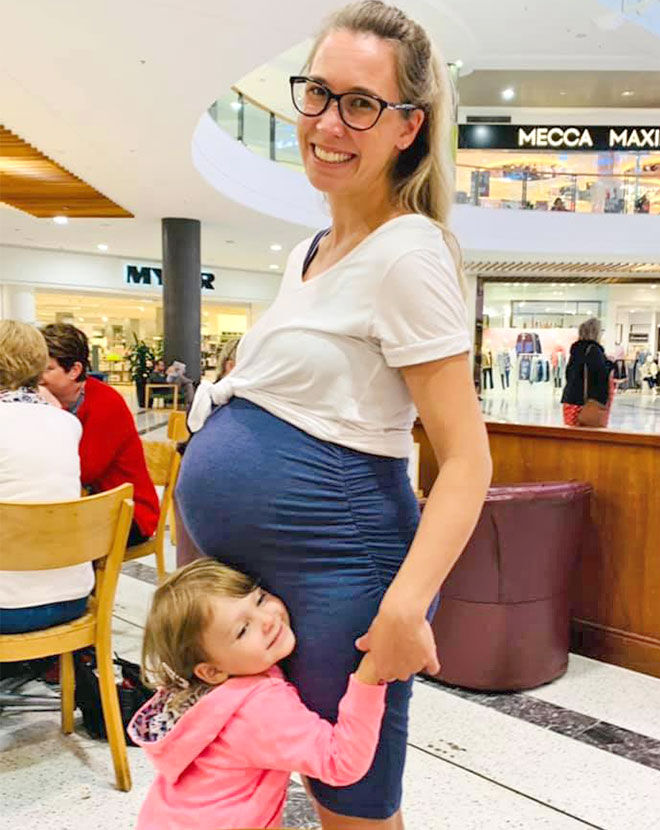 Once she got home Rachel put on the TV and tried to distract her from the contractions. But as they grew more intense, she decided to get in touch with the hospital.
"They said it was up to me but that I could come in. So we jumped in the car and man was that am awful 25 minutes. When we got to hospital there were no parks so Mitch dropped me at the door to park the car and I struggled into the hospital. The Covid people still took my temperature and I was in too much pain to be like, 'I'm in labour here!'
"I got into the hospital and was at the cafe area when there was a big pop and massive gush of water like the movies! Everyone just stared at me and I was in so much pain I didn't know what to do. I felt like I needed to push then and there. A lovely baby hearing test nurse came and rescued me and got me a wheelchair and took me to the birthing suite. Finn was head almost out when I got there and I couldn't remember Mitch's phone number to tell him to hurry and couldn't find my phone.
"I finally remembered it and he was already on his way – my lovely hero was asking every man who came into the hospital if they were Mitch and she found him and brought him up just in time. She had asked me what he looked like and I couldn't remember that either!
Finn was born about 15 minutes later. Man it was painful!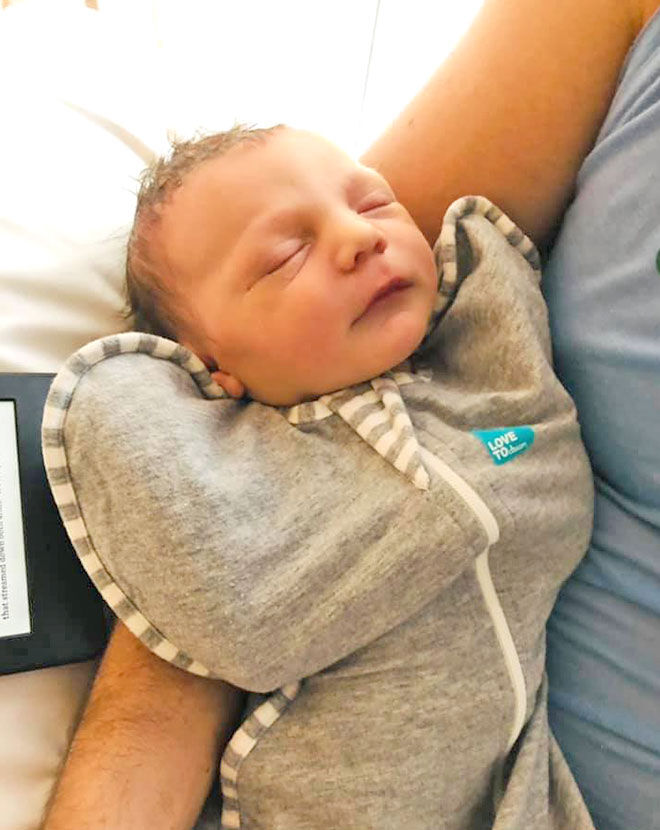 "After initially being told we could leave after four hours, it was determined that I had actually sustained a 3A tear so had to go to theatre under a general for the repair. I then ended up with preeclampsia so was in hospital for four days.
"Although I ended up with some unexpected complications, it was absolutely amazing to have Finn with me immediately and to be able to take him home with us straight away. After our experience with Freya it was our dream to be able to experience the first month at home and it has been absolutely wonderful."
---
Got your own birth story you're itching to tell? We're always on the lookout for new stories to feature. Submit your birth story.