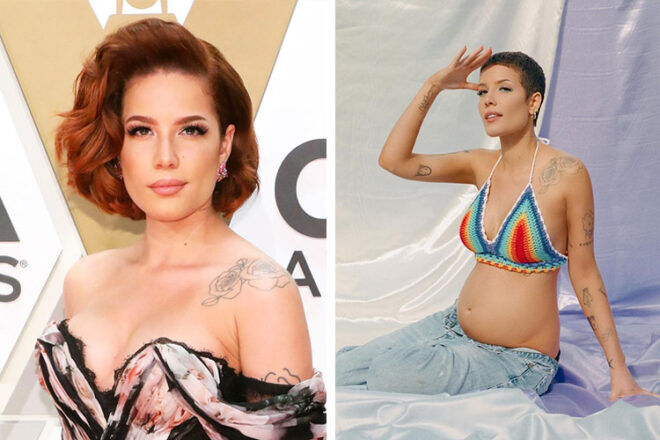 Singer Halsey has announced the birth of her first baby with screenwriter Alev Aydin.
Ashley Nicolette Frangipane, known professionally as Halsey, revealed she's grateful for 'the most rare and euphoric birth' of her baby, named Ender Ridley Aydin. 'Powered by love,' she added to the announcement caption on Instagram.
View this post on Instagram
Halsey recently revealed her powerful concept album cover, explaining it's about the 'joys and horrors of pregnancy and childbirth'.
"It was very important to me that the cover art conveyed the sentiment of my journey over the past few months. The dichotomy of the Madonna and the Whore. The idea that me as a sexual being and my body as a vessel and gift to my child are two concepts that can co-exist peacefully and powerfully.
View this post on Instagram
"My body has belonged to the world in many different ways the past few years, and this image is my means of reclaiming my autonomy and establishing my pride and strength as a life force for my human being.
"This cover image celebrates pregnant and postpartum bodies as something beautiful, to be admired. We have a long way to go with eradicating the social stigma around bodies and breastfeeding. I hope this can be a step in the right direction! My fourth album, out August 27, 2021."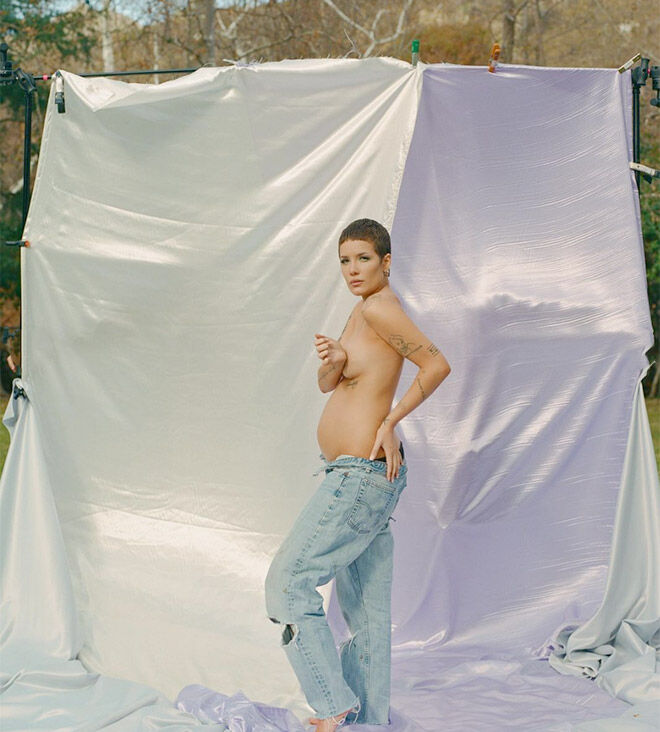 Halsey suffered a miscarriage on tour in 2015 and has been open about her desire to become a mum. In 2018 she revealed she was freezing her eggs due to endometriosis, saying on television at the time, "Doing an ovarian reserve is important to me because I'm fortunate enough to have that as an option, but I need to be aggressive about protecting my fertility, about protecting myself."
View this post on Instagram
Halsey and Alev have been linked since October last year, but this is the first time they've confirmed their relationship.
Join our Facebook pregnancy groups
Expecting a baby? Join one of the closed Mum's Grapevine pregnancy Facebook groups for non-judgemental support from other mums due at the same time as you.
Click below and join your group today.