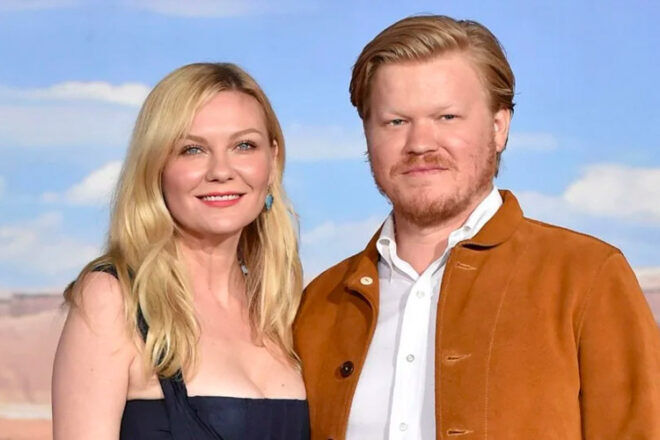 Actress Kirsten Dunst and her actor fiancé Jess Plemons have expanded their gloriously golden-haired family, welcoming their second baby together.
Kirsten, 39, managed to keep her second pregnancy a secret during the Covid pandemic, only revealing her baby bump in a photoshoot for W magazine in March this year. At the time she was heavily pregnant, saying, "Every shot was on the floor. I was like, 'I can't get up.' I felt like Urkel."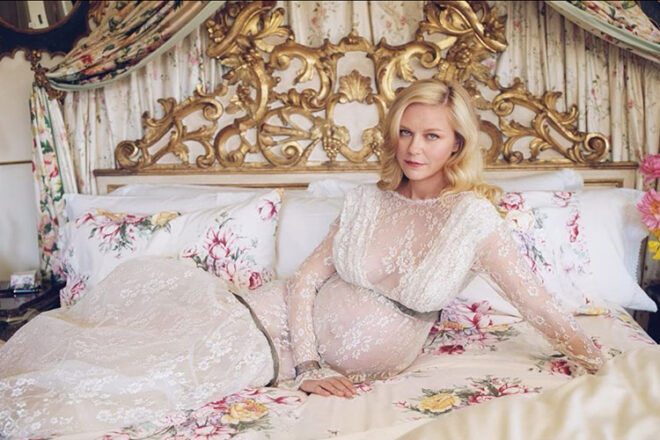 The couple, who already has a two-year-old boy, Ennis, hasn't revealed any details about their new addition. But Kirsten has been spotted out and about with her baby.
The Golden Globe-nominated actress and her 33-year-old fiancé have been together since 2016, and engaged since 2017. Kirsten has previously admitted she wasn't always so sure about becoming a mum.
View this post on Instagram
In July 2017 she told Marie Claire UK, "I'm at a stage in my life where I'm like, 'I've been working since I was three. It's time to have babies and chill. I wasn't one of those 'I need a baby!' people until my goddaughter was born. I love her so much. That love is just like … you can't experience that unless you have a kid."
Read next …
Missed the latest celeb baby news? Catch up with these articles: