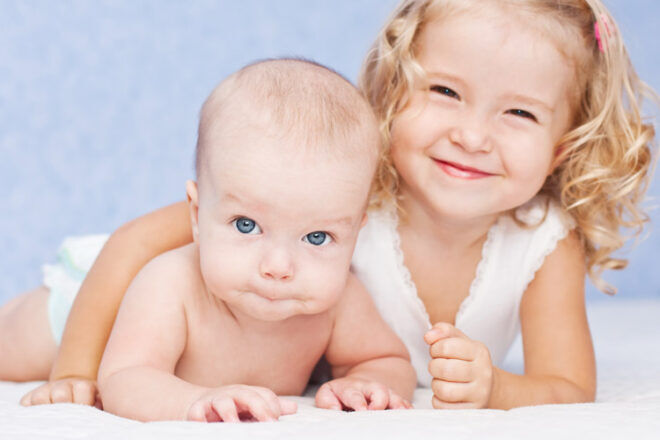 Making the decision to grow your family from a team of three into an awesome foursome is an exciting time. But soon your mind turns to the big question asked by all second-time parents: how will my first born deal with a new baby?
Of course things will change, but those changes don't need to leave your first born feeling like they are suddenly second priority. Taking steps before and after bub's arrival can help prepare your older child for a new baby and – hopefully! – lay the foundation for a beautiful sibling relationship.
Before the new baby arrives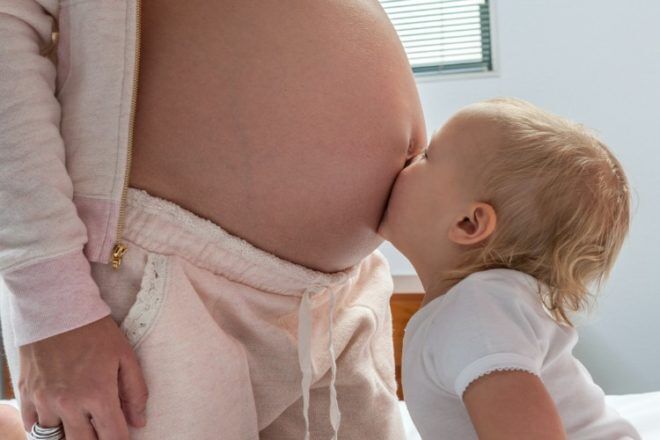 Sharing the news. Ever imagined how you would feel if your partner came home and said "I loved you so much that I decided to get another one"? That line won't work on your first born either.
How you share your news really depends on the age of the child. Older children may want to know more about the… mechanics. Really young children won't comprehend how long pregnancy takes, so try delaying the news or linking it to another event, like "after Christmas".
Get big changes out of the way. It goes without saying that a new baby is a major change. So piling on other changes, like toilet training or moving from a cot to a big boy bed, is a recipe for disaster. Try to deal with these changes well before the new baby arrives or wait until things have settled a little before attempting anything major.
Encourage bonding. Help your first child to starting bonding with their new sibling early. You can talk to her about "our baby", take her to appointments and let her listen to the baby's heartbeat. Your older child can also help get ready for the new baby, choosing some clothes or helping to ready the baby's room.
Help him understand what to expect. Unfortunately newborns aren't instant playmates, so try to help your first child to understand this. Try to hang out with friends who have new babies, look at photos of your first born when they were a tiny baby or find a good book to help explain.
Meeting the new baby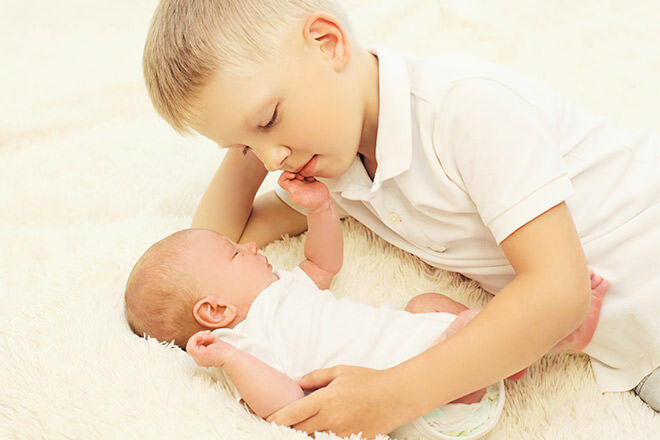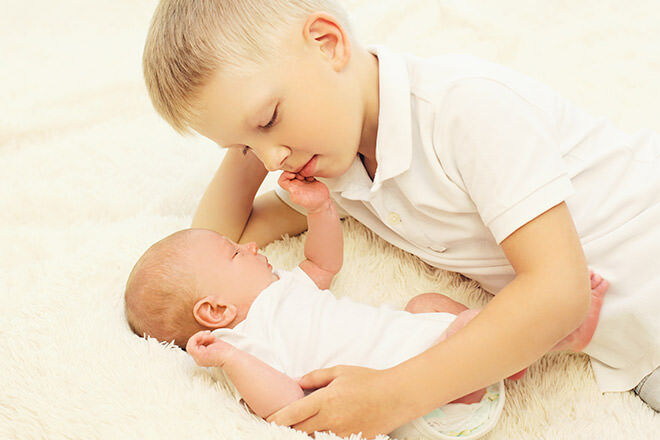 Make it a special (immediate) family moment. This is your first time all together and it is just for you! Be ready to give your older child a big cuddle – the new baby will be happy in his bassinet or your partner's arms for a few minutes!
Head home as a family. When it comes time to leave the hospital, involve your older child in getting the baby ready and then head home as a family. Bringing baby home together reinforces your new family unit more so than seeing mum or dad arrive home with the new baby in arms.
Buy a special gift. Be prepared with a special gift for your older child from the new baby. Celebrate your new family!
After baby arrives home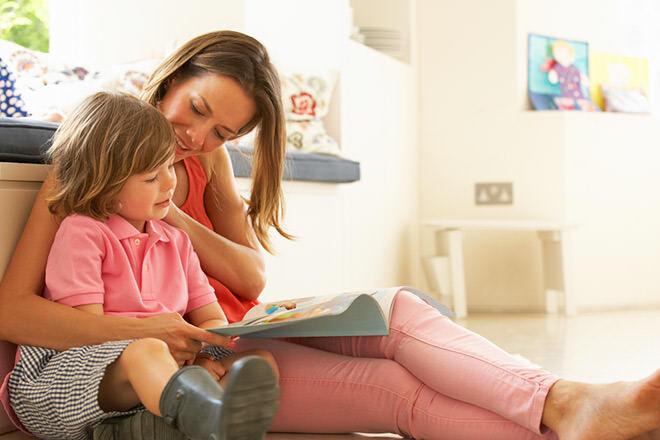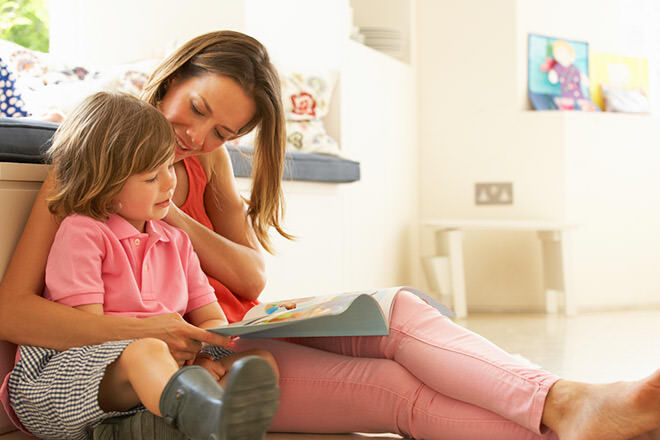 Look after number 1. We are all guilty of jumping to attention at our first born's every whimper, but when number 2 arrives making sure you tend to your older child's needs first can help to reduce the feeling of displacement. Also help friends and relatives to focus on your older child.
Make special time. Trying to find a few minutes each day to spend one-on-one with your first child (and not just when baby is sleeping!) can feel impossible. But it means the world to your older child. Spend time looking at their baby pictures or reading their favourite book.
Involve them. Families look after each other, so involve your first born in helping with the new baby. Store the nappies at their height so they can pass them to you or ask them to help out with bath time.
Bring the baby alive. Let's face it. Newborns are not that exciting for small children. So help them to see the baby as a person (and future playmate!) You can ask the older child questions from the baby, like "do you mind if I play with my toys near you?" or interpret the baby's reactions, like "look how happy he is to see you!"
Let them feel! A new baby is a life altering experience for everyone! Let your older child express her feelings (which can sometimes emerge as baby-like behaviour) and try not to impose the role of big sister. Before long your children will be partners in crime and you'll wonder what all the worry was for!