100% would recommend GAIA Skin Naturals Bubble Bath
Get set for a gazillion bubbles and non-stop giggles with GAIA Skin Naturals Bubble Bath.
Free from the sulphates and harsh soaps used in traditional bubble bath, GAIA's unique formulation contains only plant-derived ingredients and natural fragrances for a deliciously sudsy cleanser that is gentle on young skin.
Funtime Bubble Bath nourishes skin with organic lemon tea tree and aloe vera extract, while Sleeptime Bubble Bath uses organic lavender to relax busy little bees.
Made in Australia, it's all the bubbly fun of tub time, with none of the nasties.
Available online at GAIA Skin Naturals ($9.99)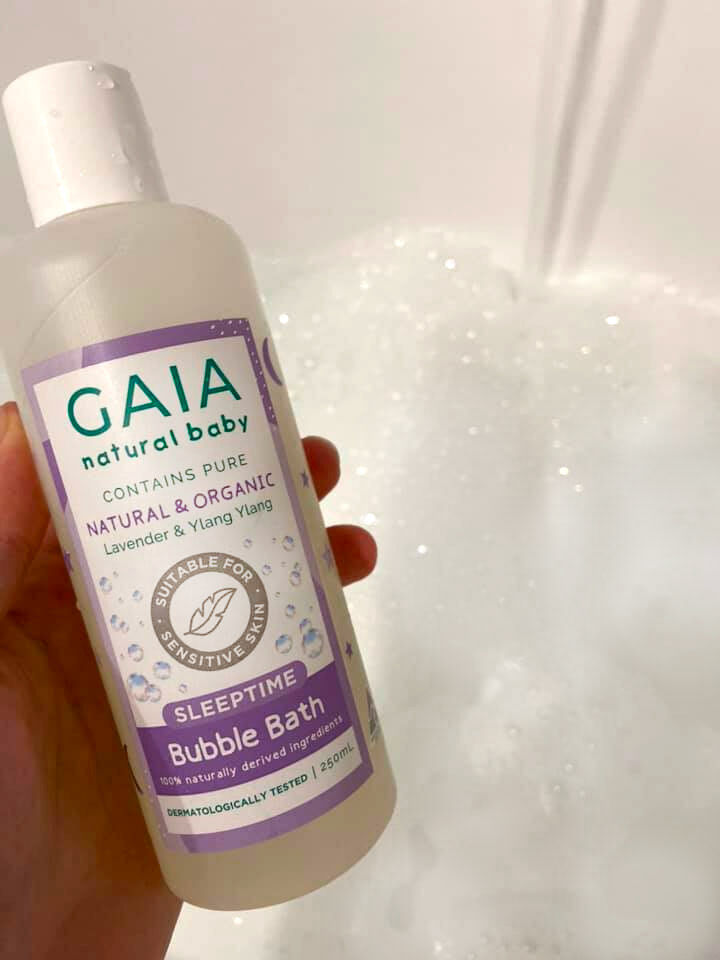 We asked a group of mums from the Mum's Grapevine Facebook Baby Groups to try out and review GAIA Skin Naturals Sleeptime Bubble Bath and Funtime Bubble Bath for a couple of weeks, and here's what they had to say:
Skylah Lee, mum of ten-month-old Rhys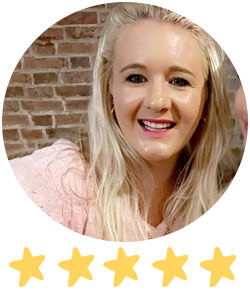 'We were pleasantly surprised with the amount of bubbles'
Not only does the GAIA Bubble Bath have a beautiful scent but it wasn't overpowering either. For an all-natural product we were pleasantly surprised how many bubbles actually appeared and stayed intact!
The thing we loved most about the bubble bath was that it didn't leave a coating on our son, washers, bathtub or toys which meant he didn't need to have a shower afterwards and I didn't need to spend time soaking or cleaning the bath.
This bubble bath has certainly converted us to trying other GAIA products in the future.
---
Cass Lardner, mum of 11-month-old Tilly with sensitive skin and mild eczema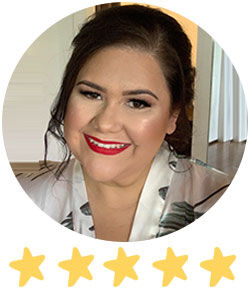 'The bubbles last forever and the smell is just delicious.'
We usually only use other brands for eczema-prone skin but love that this is natural and adds a lovely scent knowing it's not packed with nasty products.
We loved the smell, long-lasting bubbles and that a little goes a long way. The bubbles last forever and the smell is just delicious. I use the sleeptime one with lavender and ylang-ylang to help moisturise me and I love it!
Really happy with this product and will keep using it as part of our nighttime routine.
---
Katie Olivieria, mum of six-year-old Will with sensitive, eczema-prone skin
'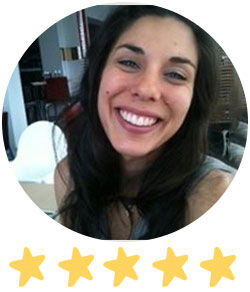 There's no slimy residue on the tub afterwards'
GAIA Bubble Bath completely exceeded my expectations. Finding a gentle bubble bath that doesn't leave my little guy itchy and blotchy has been an ongoing mission for years – but I've finally found the answer to our woes in this product.
I love that the bottle has a flip-up lid so you can use it one-handed (always a plus in the madness of bathtime). Then there's the fact that you really don't need to use much at all for a full tub of delicious bubbles that the kids lose their minds over. And they're not the kind of bubbles that disappear in a matter of seconds, either – we've found they easily last the duration of tub time. The scent is gorgeous and wafts through the house, which I love. Plus, there's no slimy residue left on the tub afterwards.
My son has very sensitive, eczema-prone skin and has struggled with regular soap and skincare products since birth. I have to be very selective about what I buy and tend to stick to great brands when I find them – GAIA is one of them.
---
Amanda Sutherland, mum of 12-month-old Angus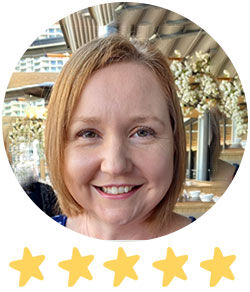 'It makes my baby's skin so soft to touch'
My baby Angus loves bubbles! We have had so much fun at bath time with GAIA's bubble bath, we have made many bubble beards and moustaches, hidden toys amongst the bubbles and blown bubbles!
I love the smell of the natural essential oils and it makes my baby's skin so soft to touch.
I love that the product is organic without any sulphites and other nasties. I am very comfortable using this bubble bath and all other products in the GAIA range.
---
Lauren Service, mum of 13-month-old Isaac with sensitive skin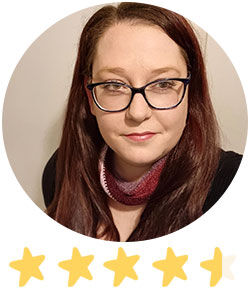 'Not one reaction on my baby's sensitive skin'
This stuff is the bomb! All three of my kiddos have sensitive skin to the point we can't use disposable nappies full time as they react and have had to use cloth.
For this reason, I don't usually use anything but water on their skin or in their bath but after two-plus weeks, we have been using it not one reaction!
Plus best bubbles ever! I might have even stolen a bottle for myself.
---
Teagen Johnson, mum of eight-month-old Gideon with eczema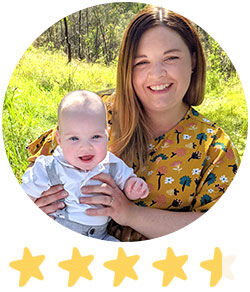 'The bubbles lasted such a long time'
We had used other GAIA products before with good results, but the Bubble Bath exceeded our expectations on all fronts. The bubbles lasted such a long time. It was so much fun helping Gideon discover bubbles for the first time. We had to actively try to get the bubbles down the drain once he'd had enough fun!
Gideon has eczema over most of his body so I thought he wouldn't be able to have bubble baths at all. It was great to have fun bathtimes with him even though he has sensitive skin.
The Sleeptime blend has a beautiful, calming scent and really helped to settle Gideon down before bed.
We will absolutely switch to GAIA in future!
---
Tiffany Henderson, mum of eight-month-old Alex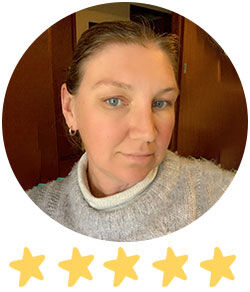 'My bub loved the amount of bubbles!'
I have to say my kids love it! It's so bubbly and without all the nasties. The sleep time one does the trick to calm my kids before bed and the fun time one smells amazing. We have been really happy with this product.
My bub loved the amount of bubbles! He loved splashing around in the bath and trying to eat the bubbles and I loved that I didn't have to worry too much if he did eat the bubbles as this bubble bath is free from all the nasties.
My son doesn't have any skin conditions but my eldest daughter suffers from eczema and can sometimes have flare-ups from specific brands of bubble bath. She was stoked that this bubble bath didn't cause her any flare-ups and she can enjoy a bubble bath again.
---
Michelle Watson, mum of 10-month-old Scarlett with mild eczema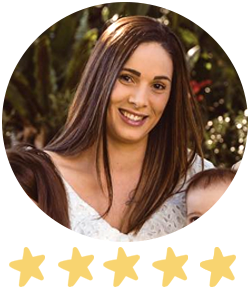 'It didn't affect their sensitive skin one bit.'
I've always been a GAIA fan and used it since my first baby. The bubble bath exceeded my expectations in the length of time the bubbles lasted.
My kids absolutely loved the bubbles, they smelt so lovely and it did not affect their sensitive skin one bit. Both kids have mild eczema so finding something that isn't harsh or drying on their skin is hard.
This bubble bath had no effects on their skin.
---
Amber Maher, mum of one-year-old Paislee with sensitive skin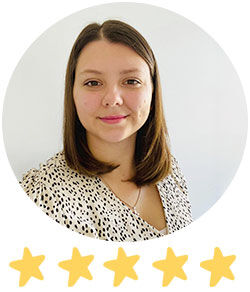 'The lavender scent makes it super relaxing'
I highly recommend the new GAIA sleep time bubble bath for the amount of bubbles and how long they lasted and the amazing smell!
Paislee absolutely loves it and it smells amazing. Not only does it make bath time fun with the bubbles (that last the whole bath time!) but the lavender scent makes it super relaxing and makes that wind-down period before bed go so much smoother. I've found that little Miss is actually a lot calmer after bath time when using it!
---
Available online from GAIA Skin Naturals, Chemist Warehouse and Woolworths ($9.99).