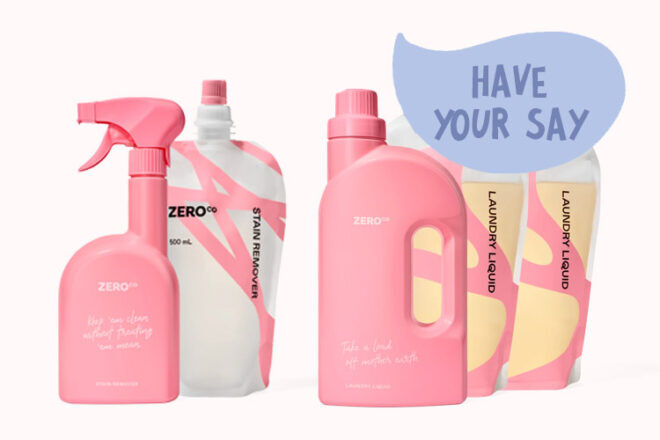 Hi mummas,
Welcome to the Mum's Grapevine product review program. We have loads of products for you to review and the best bit is you get to have your say and keep all the amazing things we send you.
This week we're looking for a mum to try Zero Co Laundry Liquid and Stain Remover on baby clothes.
Containing only plant-based goodness, Zero Co Laundry Liquid is gentle enough for the most sensitive newborn skin and their teeny outfits you've waited months to wash and show off. Free of palm oil, bleach, dyes and other nasties found in traditional laundry detergents, Zero Co laundry liquid leaves even the grubbiest baby clothes perfectly clean and fresh.
Paired with Zero Co's powerhouse Stain Remover, milk marks and cloth nappy stains simply vanish in just one wash, without any harsh chemicals involved.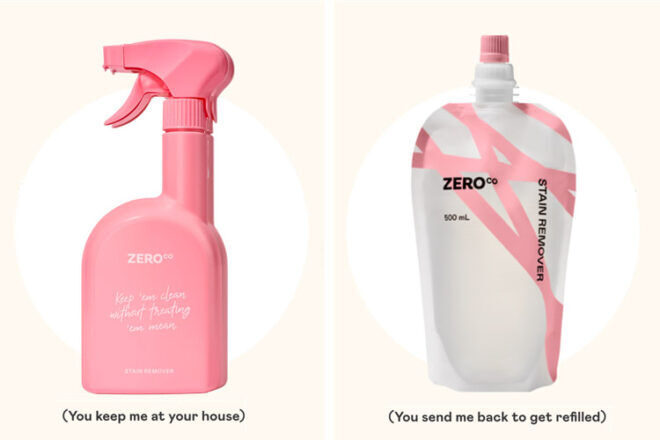 With a mission to un-trash the planet by reducing single-use plastics, Zero Co's unique distribution model means products arrive at your door in two parts. There's a handy dispenser (made from recycled ocean plastics, of course!) which you keep at home and two refillable pouches that you return to Zero Co in the supplied reply-paid envelopes to be refilled.
So it's see-ya to single-use plastic, hello clean onesies and cloth nappies.
Available online from Zero Co.
Zero Co Review Application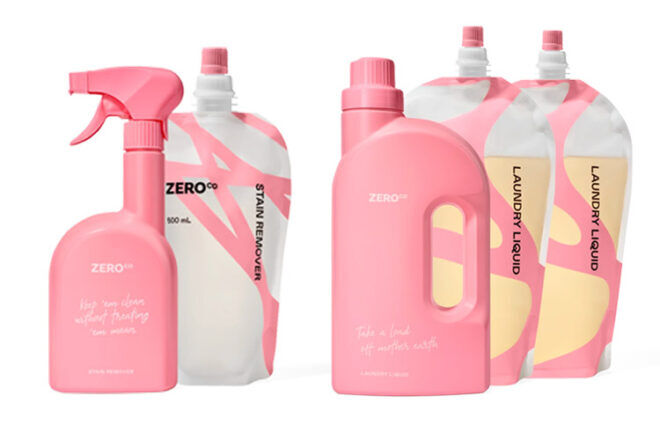 One (1) lucky mum will receive a two-month supply of Zero Co Laundry Liquid and Zero Co Stain Remover (valued at almost $60). All we ask in return is that you give an honest review including photos and/or videos using the product.
If you would like to participate, simply fill in your details below and you'll be notified via email if you've been selected.
Good luck
xx