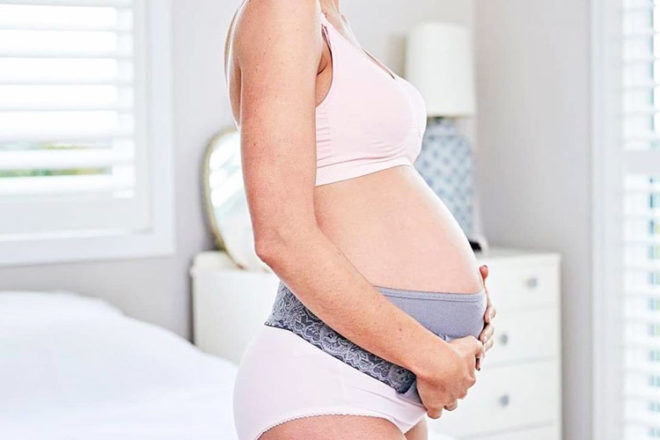 A beautiful round bump is the ultimate prenatal accessory, but it can also be a pain in the neck – and back, and pelvis and hips. Thankfully, a maternity belly band or belt can help ease some of the discomfort caused by fast-growing bellies during pregnancy.
A great support belt helps ease pressure and back pain felt during pregnancy. There are styles that cling to bump like a strong pair of hands and stretchy bands that double as wardrobe extenders. Whatever your shape and whatever your occasion, there's a belly band available to suit your style seamlessly.
Take a look at our key points below to figure out what you should be looking for when buying a comfy, and supportive pregnancy belt.
What to look for when buying a belly band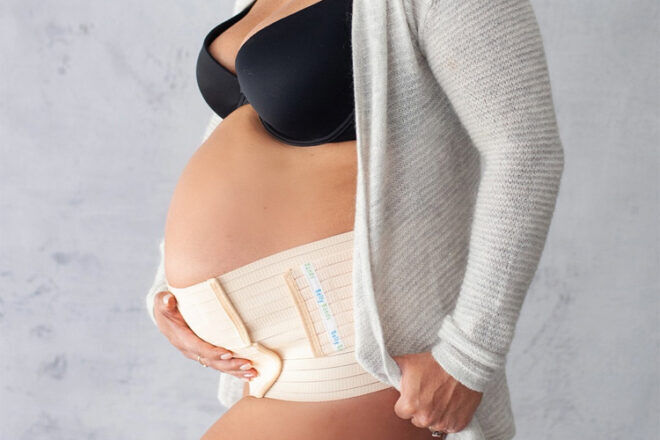 Cost – What may seem like an expense at the start of your pregnancy could be a very worthwhile investment for the second and third trimester when bumps really start growing – and growing!
Comfort – In pregnancy, comfort is key – especially around your middle section. Look for a belly band or support belt made from soft materials that won't irritate the skin or cause you to feel too hot. They are designed to support growing bumps and shouldn't feel too restrictive.
Target areas – Are you looking for a garment to help improve posture, or to reduce body aches and pregnancy back pain? Do you want gentle compression or something to smooth over the bump to help clothes fit better? These are all important questions to ask before purchasing as different belts target different areas.
Easy to clean – Whether it's for exercise or everyday wear, belly bands and maternity support belts see a lot of use during a mama's pregnancy. Look for a belly band that is machine washable and quick-drying to save having to hand wash it every couple of days.
6 pregnancy belly bands for supported growth
To help find the best support for growing bumps, we've compiled this handy list to get you started in your search.
Some brands have offered exclusive offers for Mum's Grapevine readers. These offers may include exclusions and expiry without notice. Please direct all inquiries directly to the linked website.
Here are six supportive belly bands available to buy online in Australia.
Mamaway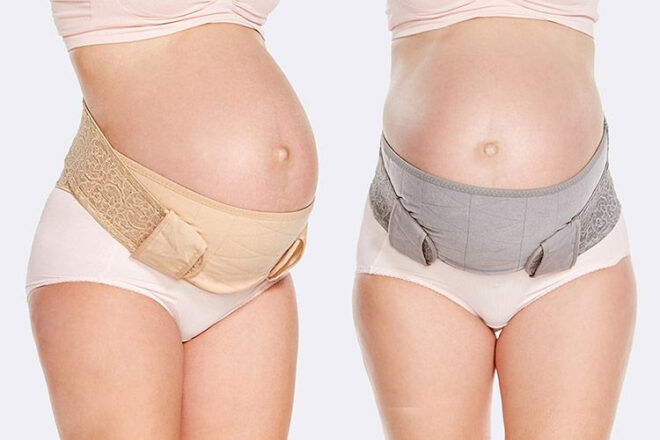 Designed to lift the weight of growing baby bellies this easy-to-put-on support belt relieves back, spine, and pelvis pressure. While the clever scoop-shaped front panel grips the tummy, preventing it from slipping or rolling down during the day.
Mamaway Discount Code
Use code 'MGV15' for 15% off the Mamaway Maternity Support Belt.
---
SRC Health
A great alternative to a conventional belly band, these triple-layer compression shorts are specifically designed to support mum's pelvis while carrying. Created in consultation with an obstetrician, they're designed to treat everything from girdle pain to varicose veins.

---
Pregnancy Pillow Co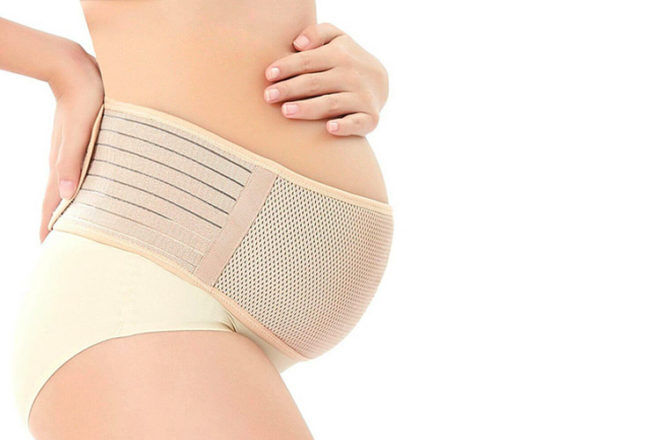 Cleverly concealed underneath clothing, this belly band provides compression relief to hips, back, and pelvis without unwanted bulk. It's lightweight, breathable, and adjustable – perfect for those pregnancy and postpartum pains.
---
Belly Bands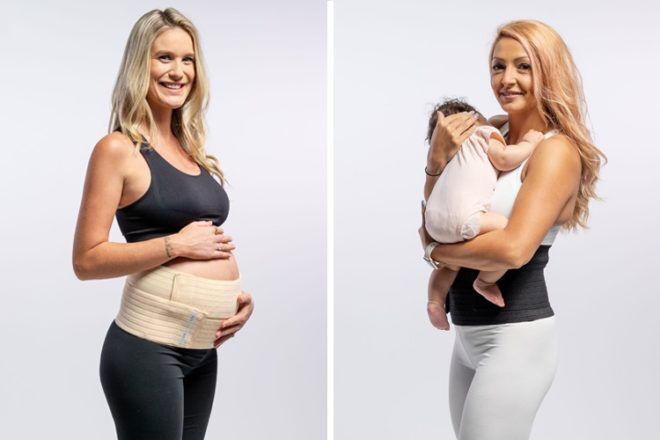 Australian made, the unique design of the Belly Band 3-in-1 Pregnancy and C-Section Band grows and shrinks with changing body sizes; from a pregnancy support belt to a postpartum wrap and c-section surgical binder. And they custom-make for plus-sizes.
Belly Bands Discount Code:
Use code 'MGV21' for 15% off sitewide.
---
Belly Bandit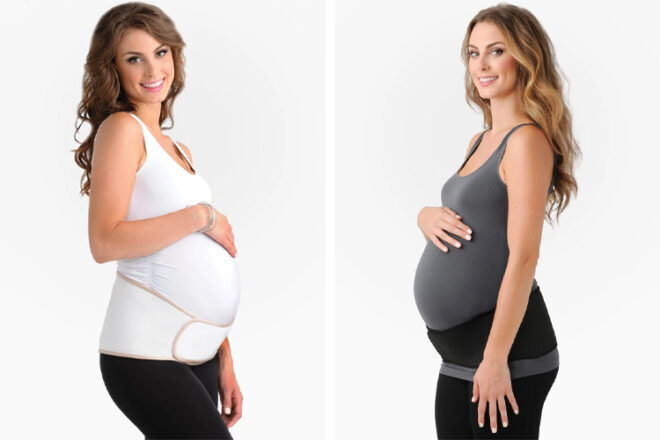 Made with bamboo-derived viscose, the Upsie Belly provides back and belly support throughout each stage of pregnancy. It also relieves pressure on the bladder, improves postural stability and comes with a hot/cold therapy pack that fits neatly in the rear pocket.
---
Bubba Bump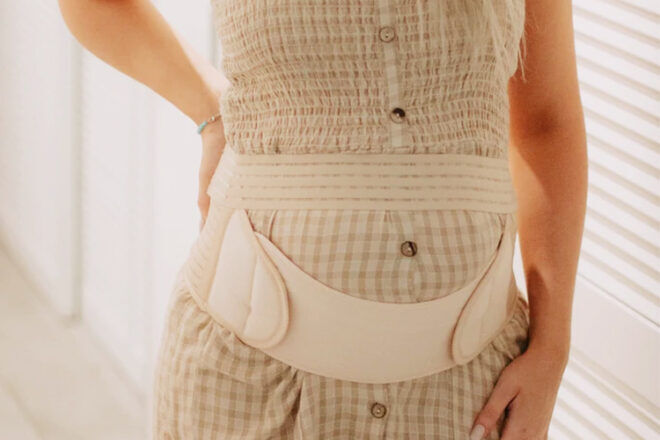 Made from anti-bacterial and eco-friendly materials, the Bubba Bump Support Belt distributes baby bump's weight across the back and abdomen, helping relieve pain and pressure on the round ligaments while correcting pregnancy posture.
Bubba Bump Discount Code:
Use code 'MGV15' for 15% off sitewide.
---
What is a belly band?
A belly band is a stretchy belt-like garment that helps distribute the weight and pressure of a growing bump. A support band also helps to improve posture and relieve pregnancy-related aches and pain.
When do you start wearing a belly band?
Many mums-to-be start wearing a belt or band in the second trimester when bumps become noticeably heavier. However, some mums start wearing a pregnancy support belt earlier, especially for second pregnancies when bumps may show earlier.
Can I wear my belly band after pregnancy?
The good news is that many pregnancy belly belts are suitable for use as postnatal support garments. In fact, some brands are highly versatile and even help in the repair of muscle separation.
---
This article is curated by our Editors and includes affiliates and/or paid inclusions. See our Disclosure Policy.

Know a pregnancy belly belt we should add to our list? Contact us and let us know.
Read these roundups next …
Looking for more handy maternity gear? From underwear to activewear, we have Australia's largest suite of product roundups for new and expecting mums.
Read this: A handy guide: how to shop for maternity clothes