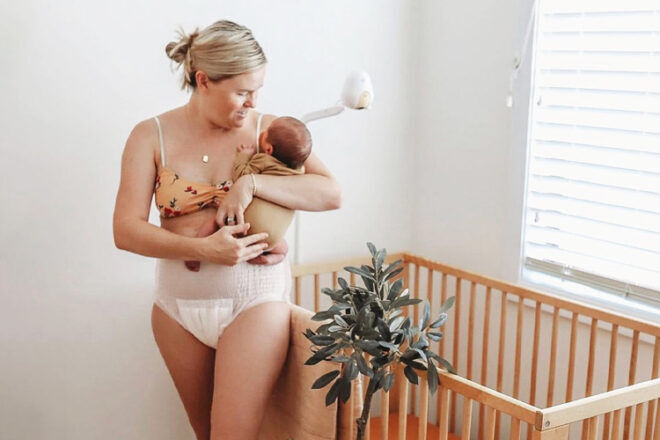 The days after childbirth are nothing short of eventful: there's your delicious new human to snuggle, big boobs to marvel, and motherhood to ponder. There's also postpartum bleeding to contend with, which is why disposable maternity underwear is hospital bag essential.
Disposable maternity undies are big, breathable and worth their weight in gold for holding pads and icepacks in place or absorbing heavy blood loss (called lochia) after childbirth. Ultra-soft, these 'nanna knickers' prevent irritation to tender lady bits and come in single-use styles or washable, reusable pairs.
To help you get your supply of disposable underwear ready before the big day (and save your best briefs), we've put together a handy list of top brands other Australian mums are loving.
What to look for in disposable underwear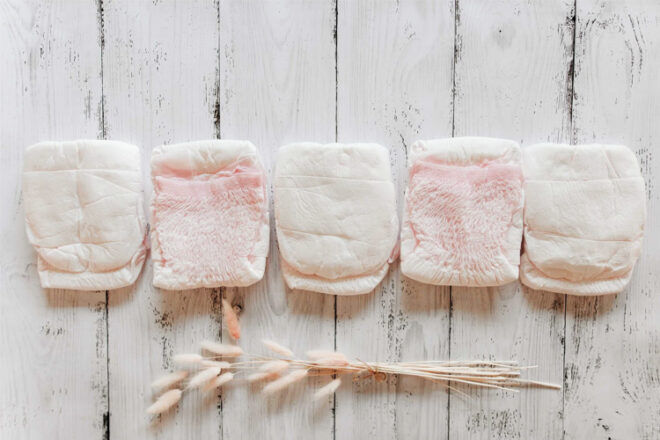 Style – All-in-one disposables are often called 'adult nappies' and they offer high absorbency that eliminates the need to wear heavy-duty pads. Thin mesh styles are also available that are more like oversized undies and designed to hold thick pads and icepacks in place.
Absorbency – Postpartum bleeding is heavier than a period and contains other discharge like tissue and mucus (uh-huh), so choose a style that's highly absorbent for the days after giving birth. Good absorption draws moisture away from wounds, keeping you cleaner and less likely to develop any irritation.
Stretch – Your pregnancy might be over, but that bump will stick around for a while yet, so look for stretchy disposables that cover all your postpartum lumps and bumps.
High waist – Trust us, if you have a caesarian birth, the last thing you need is fabric rubbing against the incision area. Go for knickers with a high waist that keeps you fully covered.
10 disposable underwear brands for new mums
Whether you're after a small pack to trial or a bulk stash to see you through weeks, our list of disposable maternity undies will have you prepared and ready for your postpartum recovery.
Here are 10 disposable underwear brands available in Australia:
Belly Bands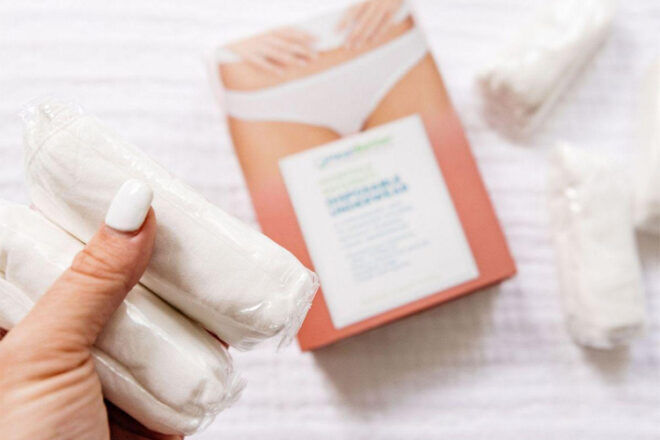 Perfect for hospital stays and those heavy first periods after having a baby, this handy pack contains five pairs of 100% cotton undies. Easy to slip on and off, they leave plenty of room for thick pads and cold packs, and they come individually wrapped for freshness.
---
Ninja Mama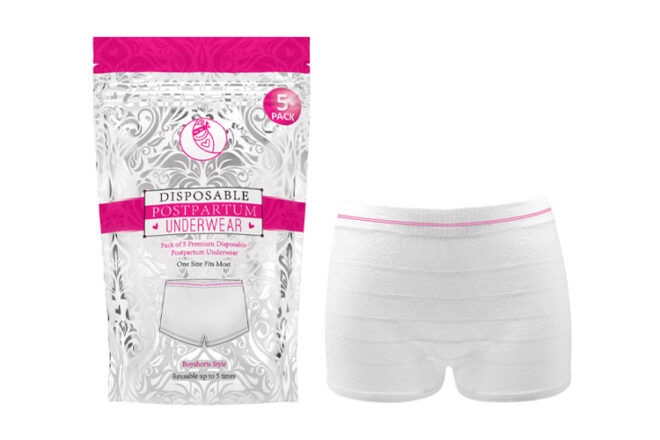 Combining comfort and convenience, these 'boyshort' undies cover all your bits and bumps while being strong enough to hold pads and icepacks. They're also washable up to five times, so you get longevity and reliability. Win-win!
---
Partum Panties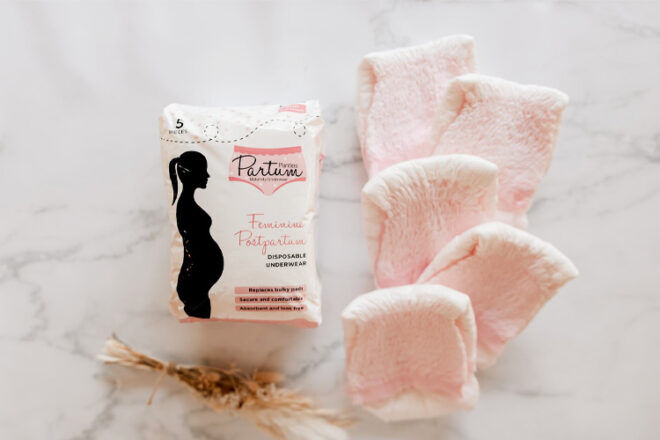 Available in two handy sizes, Partum Panties are super soft, stretchy and high-waisted to cover c-section wounds. As a replacement to pads, they're super absorbent and have mums covered for everything from little leaks to heavy blood loss.
---
Dailee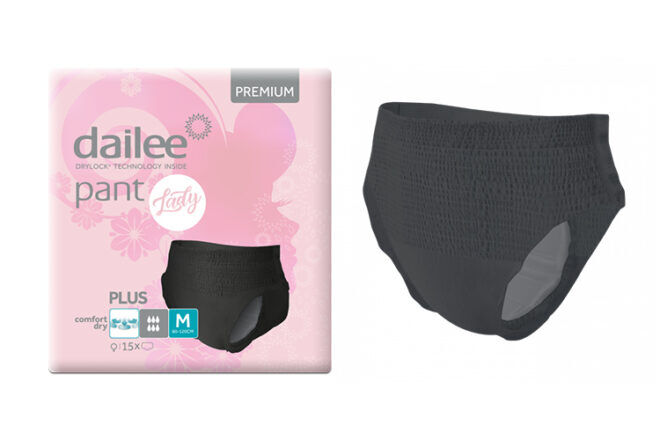 If you're after disposable maternity undies to wear under your favourite black leggings, look no further. Dailee Pants are not only ergonomically designed but figure-hugging for a discrete fit. With an active odour lock, they absorb up to 1700ml of liquid.
---
Bubba Bump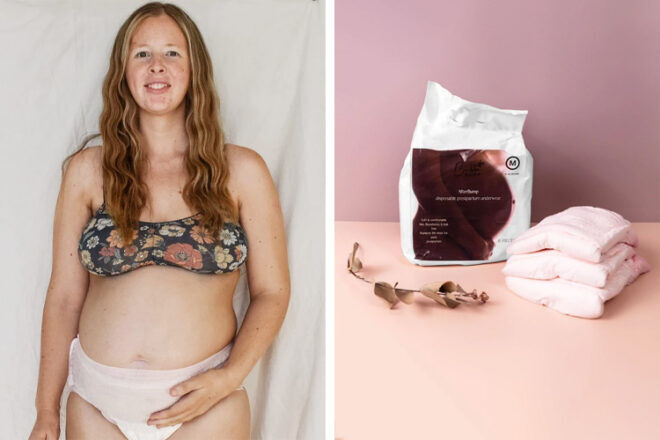 Endorsed by the Australian College of Midwives, Bubba Bump disposable maternity undies provide comfort after birth and remove the need to wear awkward pads. Available in packs of 16, they soak up lochia, regular bleeding and even have you covered when your waters break.
---
Attn: Grace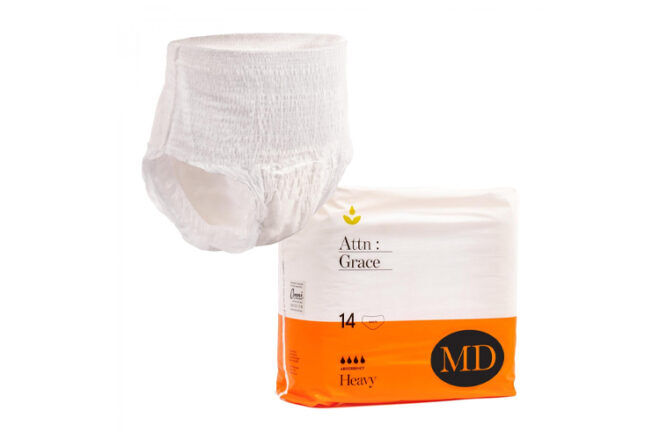 Designed with sensitive skin in mind, Attn: Grace eco-friendly briefs are free of fragrance, latex, chlorine and alcohol. The combination of plant-based materials, tea leaf extract and Flash Dry technology mean even the heaviest blood loss and odours are locked away fast.
---
Emma Jane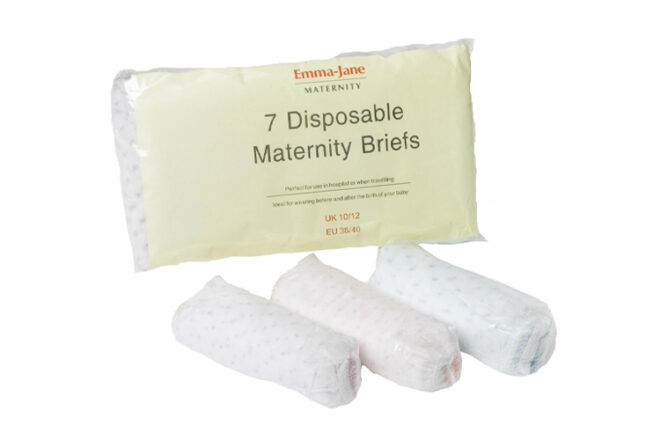 Big on value and convenience, this handy pack contains seven pairs of individually wrapped polypropylene undies in assorted colours. Save your best briefs and pop a few packs in your hospital stash to wear with pads.
---
New Beginnings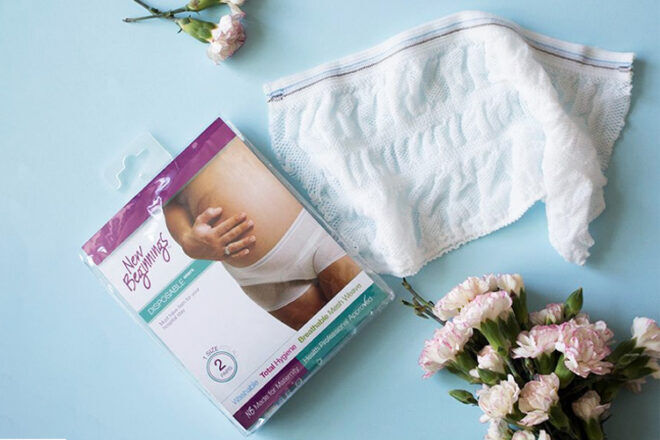 Washable up to 20 times, New Beginnings mesh-weave underwear is both hygienic and comfy. Unrestricted airflow gives c-section and perineal wounds the opportunity to begin healing, while a secure fit holds heavy pads with ease.
---
Depend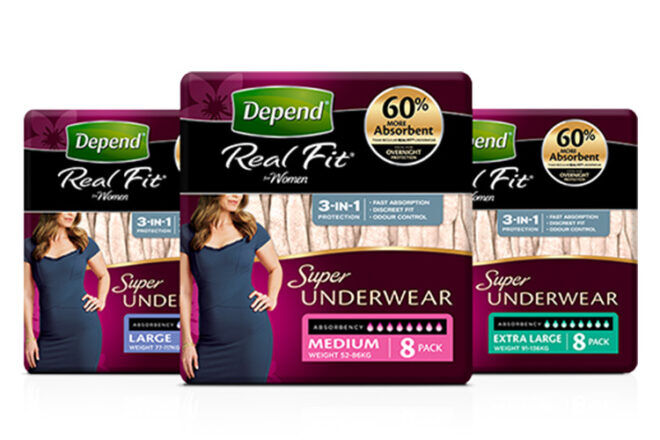 Loved as a reliable incontinence product, Depend Super has also become a trusted product among postpartum mummas. For starters, they're super absorbent while fitting and feeling like real undies, and they also boast premium odour control for total peace of mind.
---
Is incontinence underwear suitable for postpartum?
Yes, many new mums use disposable incontinence underwear to manage postpartum bleeding and discharge. What's important is that they tick the boxes of what you really need in postpartum undies: high absorbency, stretch, high waistbands and soft materials that won't upset wounds or incision areas.
How long do you wear disposable underwear after birth?
This depends on how heavy postpartum bleeding is. Lochia lasts up to six weeks but is at its heaviest in the week or two after giving birth. To be on the safe side, prepare to have enough disposables on hand for at least the duration of your hospital stay.
Can I wash disposable maternity underwear?
All-in-one styles of disposable underwear with high absorbency are designed for single use. However, some brands of lightweight maternity knickers use materials like cotton that allow them to be washed and refused several times before they're tossed.
---
This article is curated by our Editors and includes affiliates and/or paid inclusions. See our Disclosure Policy.
Know some products we should add to our list? Contact us and let us know.
Read these roundups next …
Looking for more helpful products for your postpartum stage? From breastfeeding must-haves to the best stretch mark creams, here are some helpful roundups to check out next:
Read this: Afterwards: THE parenting book every new mum needs to read