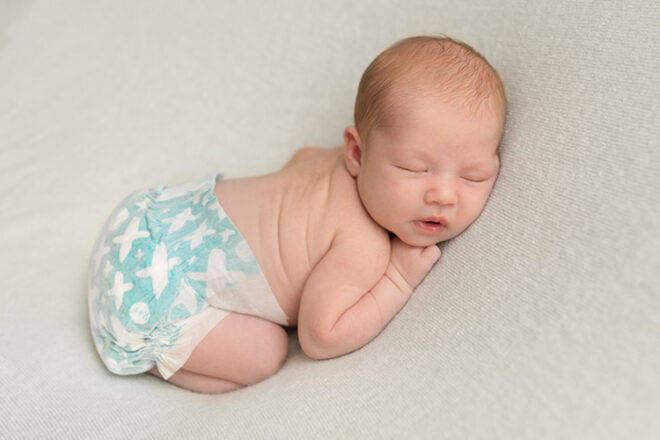 Gone are the days of keeping a sopping folded piece of terry-towelling from leaking. Modern disposable newborn nappies are thinner and more convenient than ever.
Newborn nappies are made for babies weighing up to 5kg. They are contoured to fit snuggly around new babies bottoms to soak up urine and faeces without leaking. Newborn babies go through 8 to 12 nappies a day, thankfully new technologies are making nappies more biodegradable and sustainable.
To get to the bottom of all things nappy for newborns we've listed several leading brands available right now in Australia and what to look for when deciding which are right for you.
What to look for when buying newborn nappies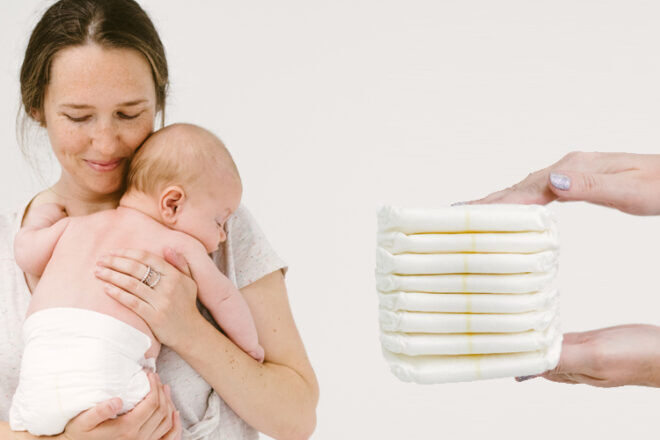 Fit: Most newborn sizes vary from three to four kilos, so it may be worth looking into the premmie sizes if you have quite a small baby. Most leaks tend to happen from the leg or back of the nappy, so check for elasticised areas that hold in, but don't restrict.
Absorbency: Most newborn nappy styles work for both day and night.
Materials: Newborn babes have very sensitive skin, so look for gentle, soft options, free of harsh chemicals and toxins that could cause nappy rash and other irritations.
Cost: The cost of disposable brands varies greatly depending on the materials they're made from. Many biodegradable options are more expensive than traditional kinds, but kinder to the environment.
---
11 newborn nappies keeping things contained
To help you find the right product for your newborn or toddler, we've compiled a handy list of brands other parents recommend. In no particular order
Here are 11 reliable baby nappies for newborns and toddlers:
Comfy Koalas
Earth-friendly, absorbent and as comfy as can be, hypoallergenic Comfy Koalas products tick all the boxes. They come with an anti-leakage guard, compostable packaging, and made using responsibly sourced biodegradable bamboo.
---
Rascal + Friends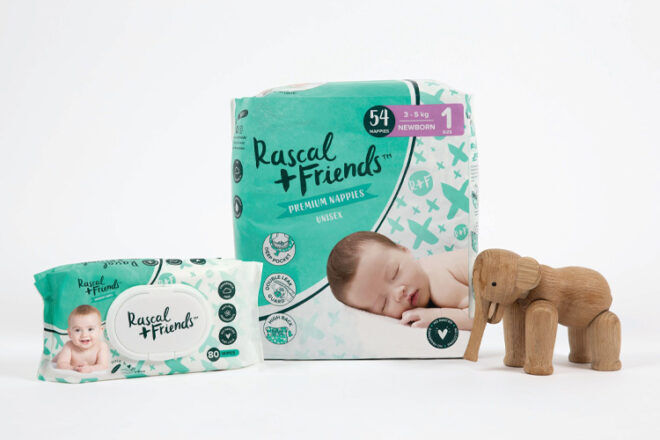 Designed with delicate newborn skin in mind, Rascal + Friends Premium Nappies are made with no nasties, just love. With feather-soft materials, a handy wetness indicator and up to 12 hours of protection, they've got you and your little human covered.
---
Progeny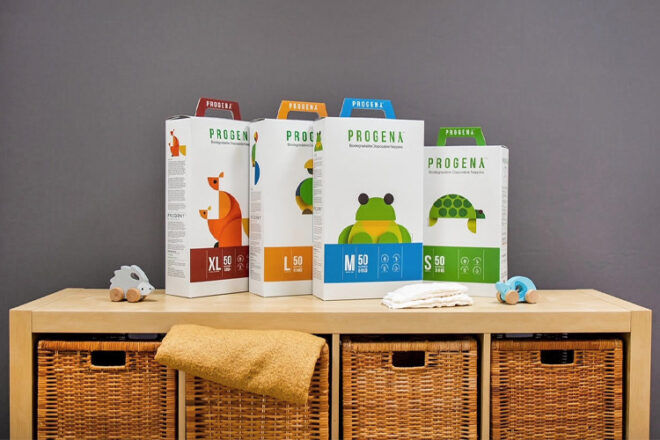 Expertly made with all-natural biodegradable materials, Progeny nappies keep baby's business contained while working to protect our planet's future. High absorbent with a snug fit Progeny nappies offer the flexibility to move freely without the risk of leakage.
---
Lovekins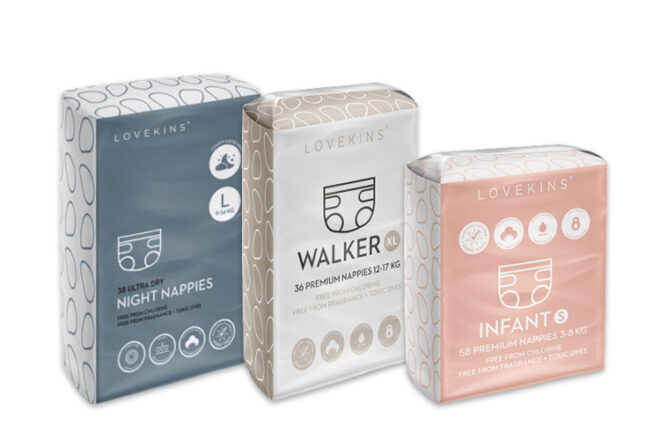 Made with pure Australian cotton, Lovekins are silky-smooth, breathable and convenient. They have a sleek design for a fab fit, absorbent core technology and they're Vegan Australia Certified and Safe Cosmetics Australia Certified Toxic-Free.
---
Green Kids Co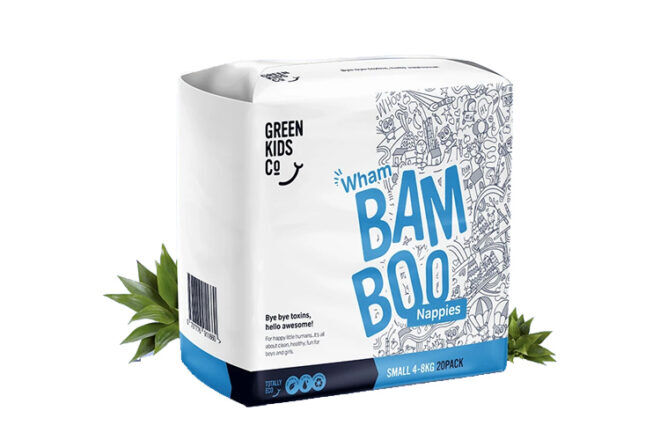 Soft, clean and green nappies that are gentle on baby bots and the planet. Green Kids Co disposables are free of toxins and crafted from a combination of corn-based lining, wood pulp inner and bamboo bio-fabric that breaks down faster than regular styles.
---
Mama Nose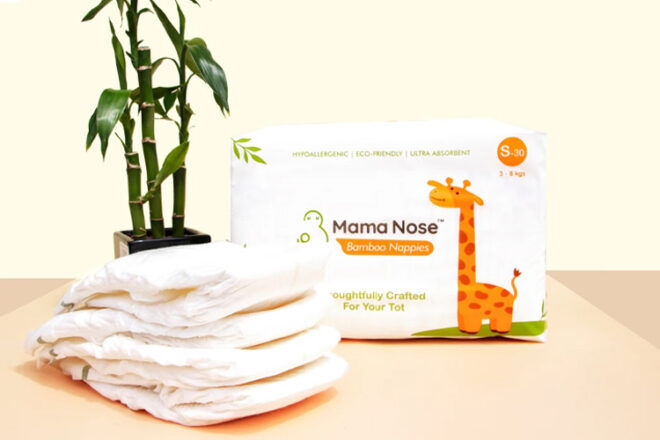 Thoughtfully crafted from sustainable bamboo fibre, Mama Nose products are all-natural and eco-friendly. Complete with a wetness indicator, chlorine-free pulp for maximum absorbency, and a moisturising aloe liner they nourish baby's sensitive skin.
---
Hugs & Bubs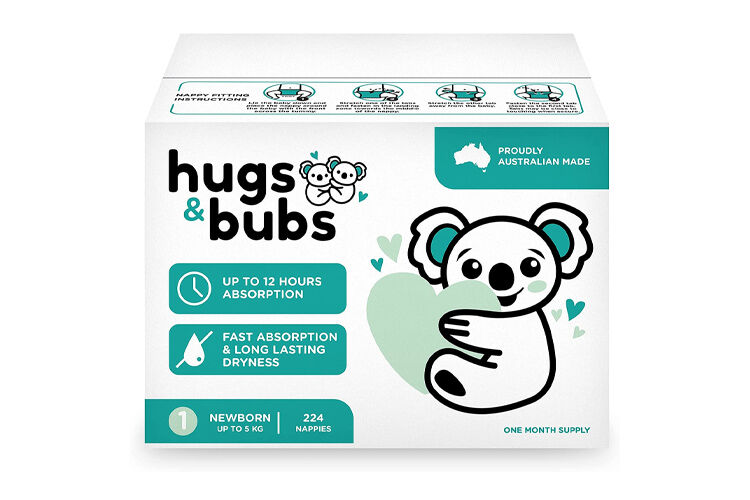 Proudly made in Australia, Hugs & Bubs provide speedy absorption to keep baby's botty dryer for longer. Breathable and soft, they have a stretchy waistband for wriggly bodies and a wetness indicator that takes the guesswork out of change time.
---
Ecoriginals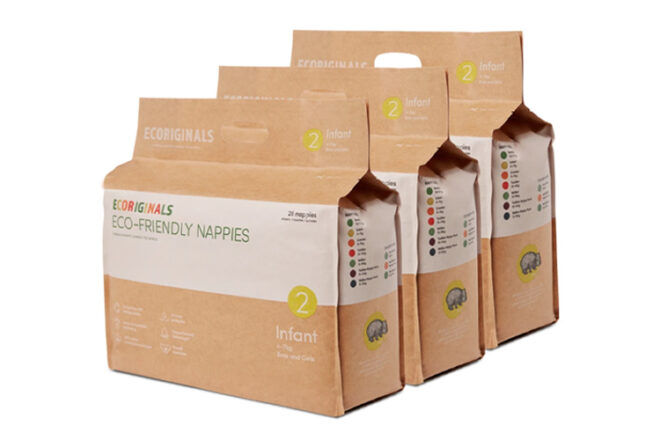 Made with unique Plantcell Technology, Ecoriginals premium plant-based disposables are more than 90% biodegradable. Chemical-free, they feature pure cotton leg cuffs, 3D leak guard and breathable layers that prevent nappy rash.
---
Noopii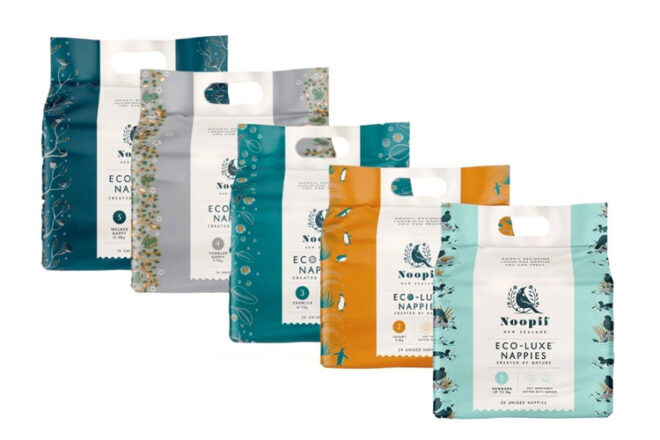 Better for baby and better for the planet, Noopiis use largely renewable and sustainable materials including New Zealand Manuka Hydrosol, a natural antibacterial which prevents nappy rash by inhibiting bacteria growth.
---
Tooshies by TOM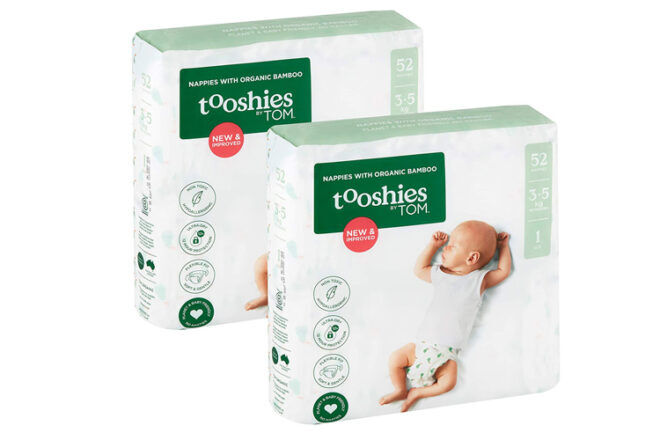 Hypoallergenic and made from organic and sustainable bamboo, Tooshies by TOM contain absolutely no nasties. They're naturally insulating, antimicrobial and fitted with a 100% biodegradable backsheet and triple-layer gusset for dry comfort.
---
Huggies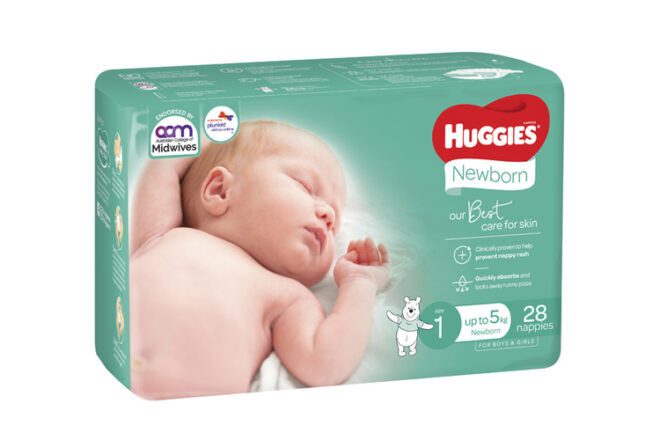 The unique Drytouch layer of these disposables draws runny bowel movements away from bub's skin and is clinically proven to prevent nappy rash. They're free from harsh chemicals and come with a wide pocketed waistband and wetness indicator.
---
This article is curated by our Editors and includes affiliates and/or paid inclusions. See our Disclosure Policy.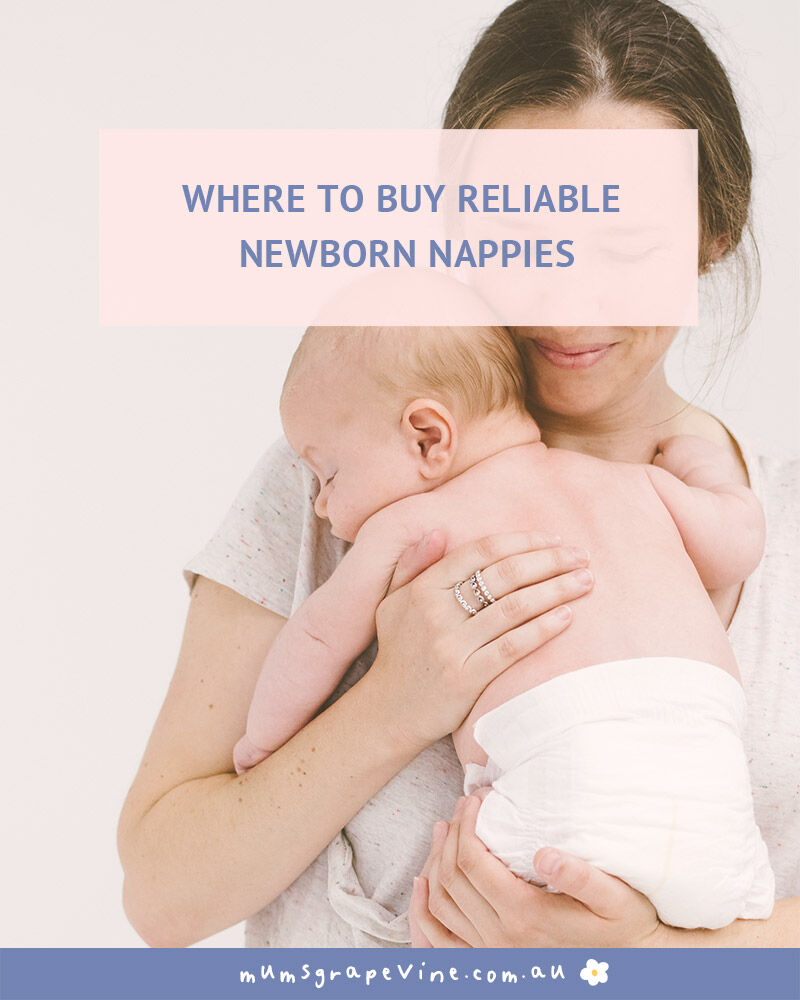 Know a brand of infant nappies we should add to our list? Contact us and let us know.
Read these roundups next …
Looking for more must-haves for change time? Our huge suite of product roundups includes the top boutique brands and stores in Australia – including the ones you don't know about!
Read this: How to stop baby peeing during change time