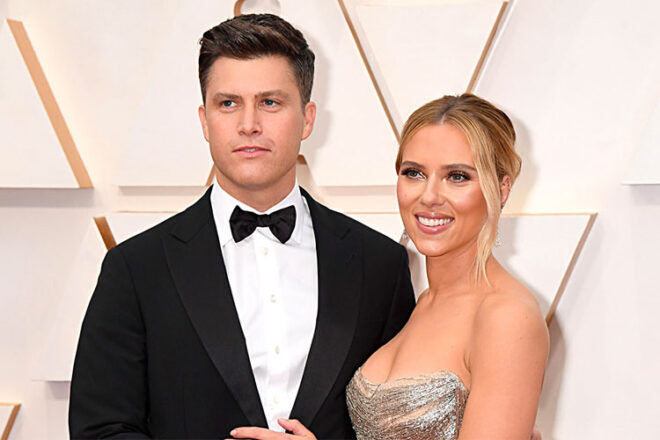 Just days after confirming they were expecting, Scarlett Johansson and husband Colin Jost have confirmed they've welcomed a baby boy.
Actor, and Saturday Night Live comedian Colin,  took to Instagram to reveal his son's name: "Ok ok we had a baby. His name is Cosmo. We love him very much," he wrote. The excited new dad announced Scarlett's pregnancy only a few days ago, at a standup gig. "We're having a baby, it's exciting," he told the audience.
The pair had managed to keep the pregnancy under wraps, with Colin writing in his baby announcement #wegotawaywithitforalongtime.
View this post on Instagram
Baby Cosmo is the second child for Scarlett, who has a seven-year-old daughter, Rose Dorothy, with her ex-husband Romain Dauriac.
Scarlett and Colin were engaged in 2019 and married in 2020.
---
Expecting a baby?
From convenient co-sleepers to perfect personalised blankets, take a peek at these roundups for fab finds for baby.
Read this: 6 newborn sleep facts you need to know