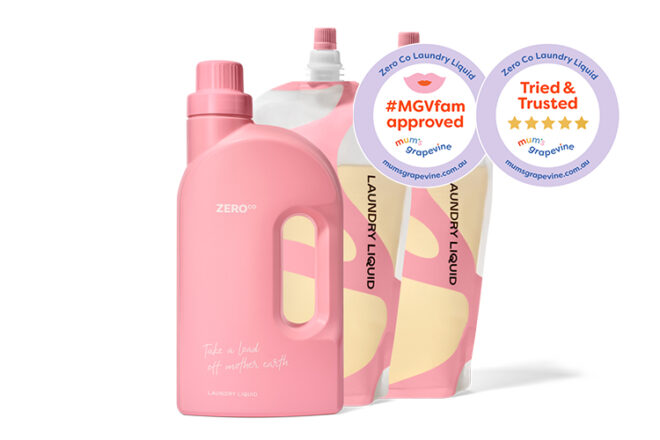 Containing plant-based goodness, Zero Co Laundry Liquid is gentle enough for the most sensitive newborn skin. And best of all, its chemical-free formula leaves even the grubbiest baby clothes clean, fresh and perfectly soft.
In fact, paired with Zero Co's powerhouse Stain Remover, milk marks and cloth nappy stains vanish in just one wash.
Not only does Zero Co make light work of dirty onesies, but it also helps un-trash the planet by reducing single-use plastics with its unique packaging model. First, you receive a handy recycled dispenser to keep at home along with two refillable pouches. Later, when you've used the liquid pouches, simply return them to Zero Co in the supplied reply-paid envelopes for refilling.
Available online from Zero Co.

Zero Co Laundry Liquid Review
We asked mums from the Mum's Grapevine Facebook Baby Groups to try out and review Zero Co Laundry Liquid for a couple of weeks, and here's what they had to say:
Amber Warke, mum of six-week-old Corah and three-year-old Hayden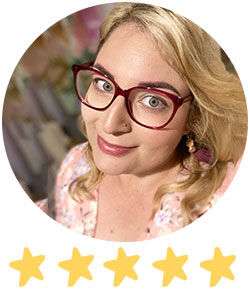 'I absolutely love the smell of Zero Co laundry products!'
When you hear about a planet-friendly, plant-based product, you can sometimes assume that it won't perform as well as other products that contain harsh chemicals. I was pleasantly surprised to see how well the stain remover worked on everyday stains!
The containers are not only durable – they're pretty! I also really love their commitment to helping our environment; not only with planet-friendly and plant-based ingredients but also to reducing plastic waste with single-use packaging. I particularly like the included prepaid satchel for sending pack the empty pouches so that they can be refilled and reused. The 'trace your clean-ups' is a cute way to see what difference you're making for our oceans.
I have a family of four, plus a dog, and we live on acreage. I had an array of marks and stains to choose from. The day I received my Zero Co laundry products, my son came home from daycare with blood on his bunny comforter. I also used the stain remover on dirt and soot from a fire pit night, craft paint, tomato sauce, and baby poop (a change mat stain that had set in for two days).
I was expecting the products to be nice (purely due to the packaging and the smell), but I didn't expect top performance, purely because the ingredients lack all the harsh chemicals that we've come so used to using on our tough stains. I was very happy to have my expectations surpassed. Especially with the blood and the change mat stains.
Sending back the satchels to refill is a fabulous innovation that I wish more companies would practice. I think as a society we underestimate how great our individual impact is on our environment, and I think we must do more for our environment. Hopefully, more companies will also start to produce some planet-friendly initiatives.
I have a septic tank, so not only are the products friendly for us from a health perspective, but they're also not doing any damage to our septic system. That alone is reason enough to switch.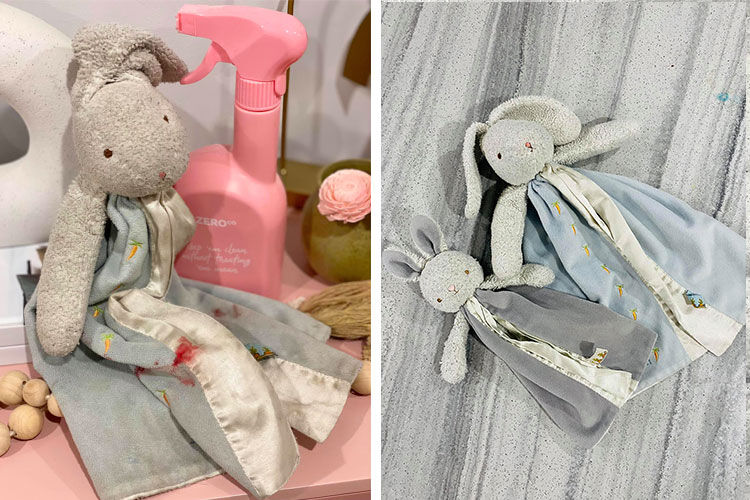 ---
Anita Butterworth, mum to 10-year-old Archie and 12-year-old Oscar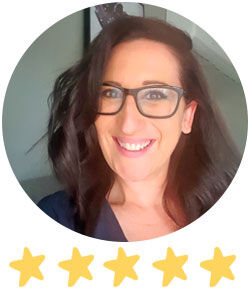 'A triple threat: Kind to the planet, made from plant-based ingredients and it actually works!'
There's literally everything to love about these products and Zero Co as a company.
Firstly, the laundry liquid and the stain remover really do work. My boys play soccer, so it means a constant stream of muddy, grass-stained clothing – including the entire soccer teams' strips. But Zero Co Laundry Liquid made everything look new again. No soaking, no extra steps – just straight into the wash and out clean as a whistle and super soft.
The plant-based ingredients have just as much punch, if not more, than any other laundry liquid I've used (and I've used plenty!)
Also, the smell is divine – a really unique lemon myrtle and Australian grey gum scent that would be beautiful on newborn clothing. And the fact there are no nasty ingredients is an even bigger plus.
Finally, I found the concept to be such a clever way to help minimise single-use plastics. The forever bottles are super sturdy and beautifully designed, perfect for using over and over and over.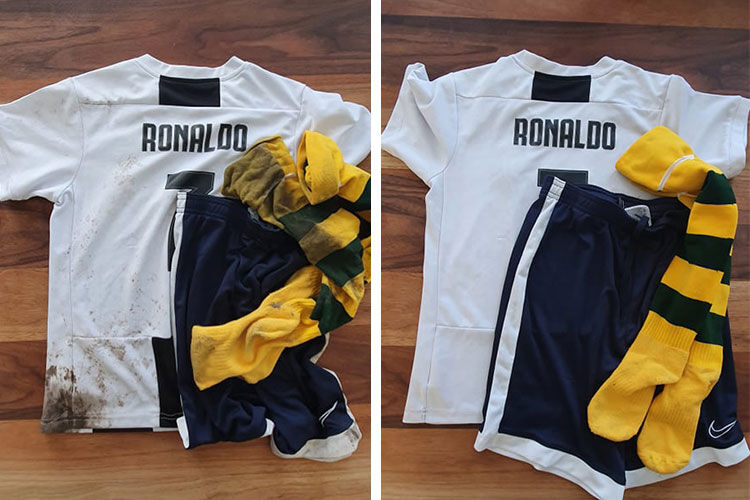 Zero Co laundry products are available to purchase online from Zero Co.