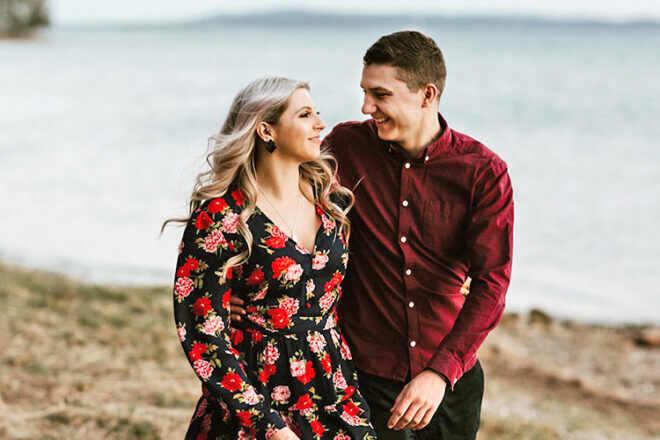 After trying for years to have their first baby, riding the IVF rollercoaster, Tristen and Jake finally had their miracle pregnancy. Surely, they thought, the worst was behind them.
But then Tristen discovered she had preeclampsia when she was only halfway through her pregnancy. And the rollercoaster began to pick up speed once again.
"This was our first baby, one we had been trying for years without success," Tristen explains to Mum's Grapevine. "We went through one big rollercoaster of a journey with IVF to think that the worst was over now that we were finally pregnant. Only to be diagnosed with preeclampsia at 20 weeks! I had so many issues with preeclampsia and my blood pressure that I spent the next 20 weeks on and off bed rest."
The rollercoaster ride continues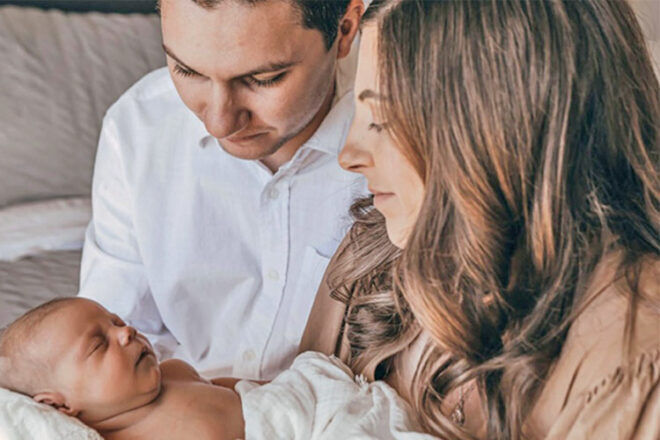 As with most IVF pregnancies, Tristen had been scheduled for induction before reaching 40 weeks. But preeclampsia had complicated things further. "I ended up being induced two weeks earlier at 37+2 due to the preeclampsia, which could no longer be controlled with blood pressure medication.
"We went into the hospital at 4 pm on Tuesday, April 2021 to begin the induction process. A balloon catheter was inserted just after 5 pm and I stayed in the hospital overnight. I had horrible cramps that night and was 3cm dilated by morning.
"On Wednesday I was taken back to the birthing suite to have my waters broken at 8:45 am and the oxytocin drip commenced at around 9:30 am. Contractions took a while to start as they had to massively increase the dosage of the oxytocin drip for things to start happening. The midwives came in every 20 minutes to increase the dosage until it was on the absolute maximum dosage allowed by the doctor."
An emergency ending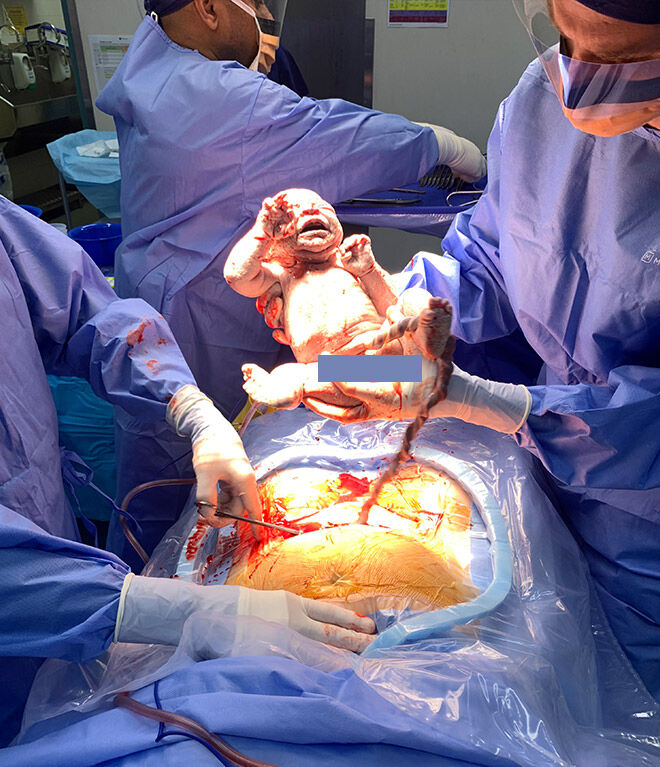 Things started to look positive, with Tristen's contractions becoming more consistent. But it didn't last.
"Contractions finally started around 11 am and continued to become stronger and more frequent. However, by 4 pm they were two minutes apart but hadn't progressed and I hadn't dilated any further than the original 3cm. By this stage, the baby was becoming distressed so it was decided at 5 pm that the safest option was to proceed with an emergency cesarean.
"We went through with the emergency cesarean which was such a blur. In the span of 15 minutes, I'd had an epidural, spinal block, and a catheter inserted and was wheeled into the theater fighting to stay conscious from all of the anesthetic.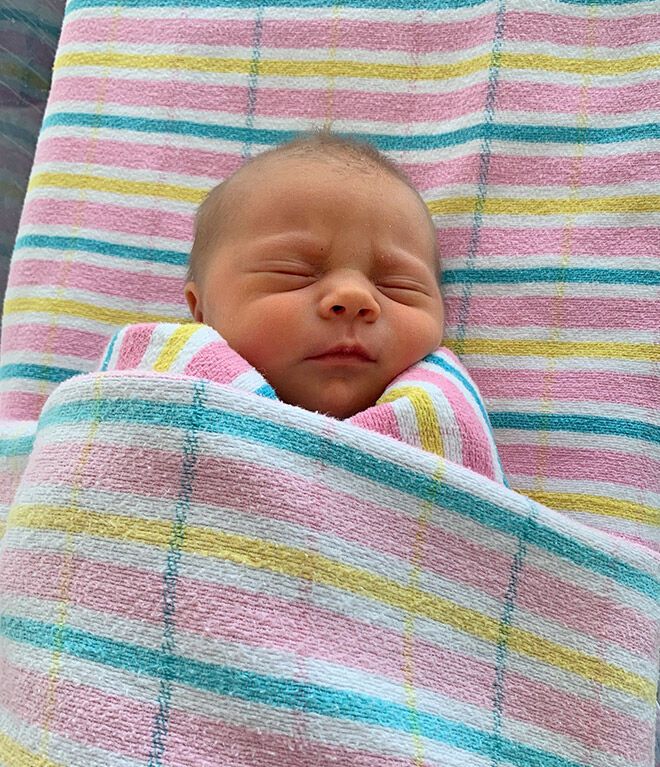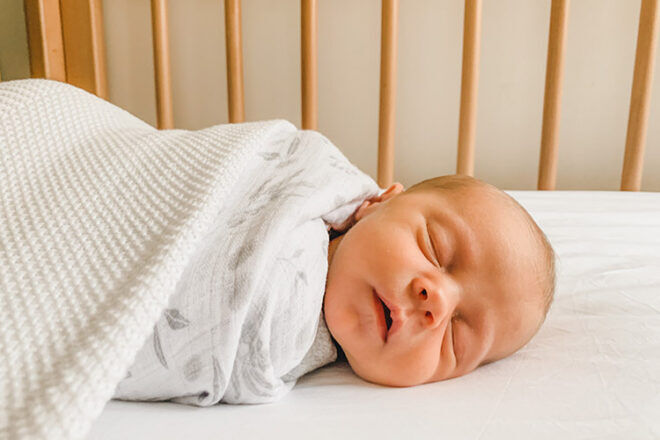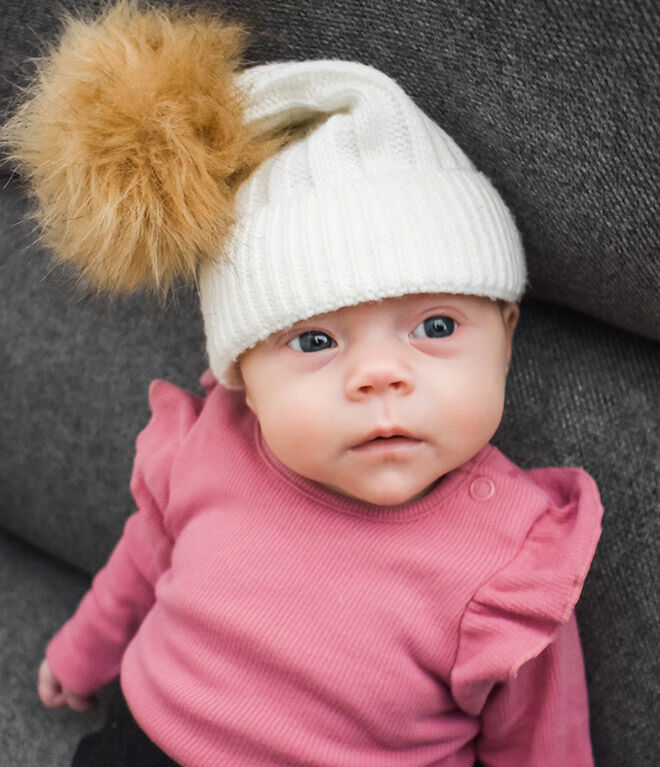 "I'll never forget how our anesthetist spent the entire time by my side telling me every little detail about what was happening in the room. And when the doctor finally pulled our little girl out, he spread her legs and yelled 'It's a girl!' for the whole room, as the gender was a surprise.
"Our daughter Spencer Grace was born at 5:24 pm weighing 3.13kg/6.9pound and 50cm in length – and absolutely perfect."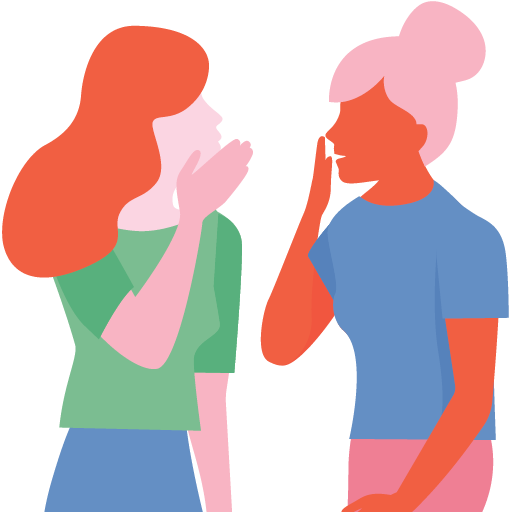 Got your own birth story you're itching to tell? We're always on the lookout for new stories to feature. Submit your birth story.
More birth stories from the #MGVfam…
About to (or just had) a baby?
We know that the wait to meet your baby can be nerve-wracking, but we're here to remind you that you're not alone. Our private Pregnancy & Baby Groups are a great way to connect with other Aussie mums who are due or had their babies around the same time as you.