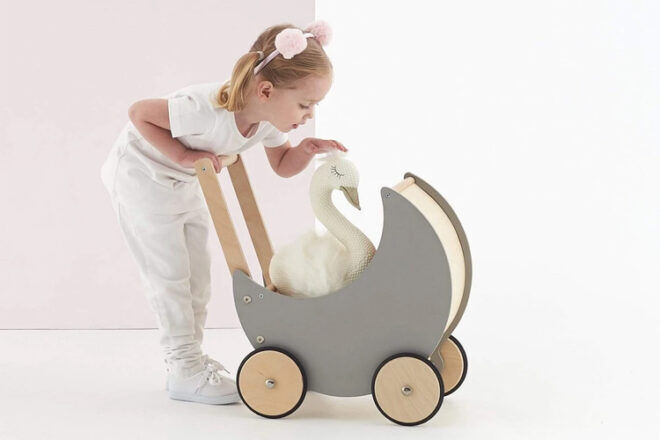 Whether it's a delightful afternoon tea in the garden or a simple stroll to the local shops – dollies and bears need a fab set of wheels to get around.
A dolls' pram is just like the big pram, only pint-sized and a whole lot cuter. Available in all sorts of styles, from rattan beauties to vintage classics, they spark little imaginations and encourage toddlers to explore the nature of families through open-ended play.
To help find the perfect dolls pram for your toddler we've scouted out the very best options available in Australia.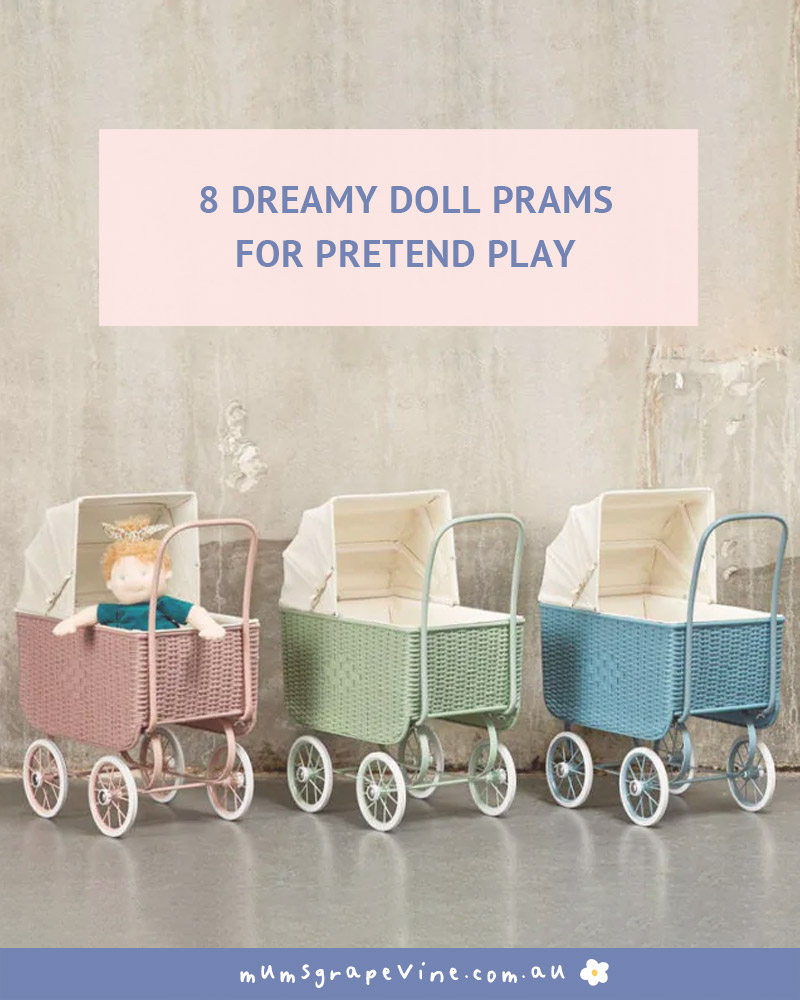 8 dolls' prams for pretend play
Our roundup of handpicked favourites take playtime to new heights and keep special friends close no matter the adventure.
Hip Kids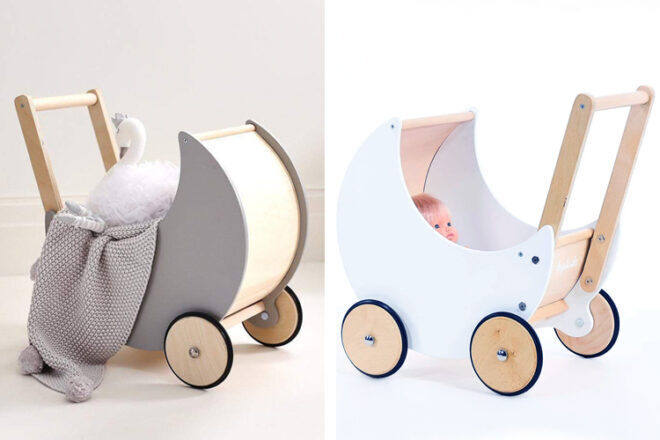 A modern take on a traditional baby doll pram, this charming carriage is as clever as it is cute. Rubber-covered wheels stay nice and quiet while youngsters roll to their next adventure. For an extra special gift, personalise with your child's name.
---
Moover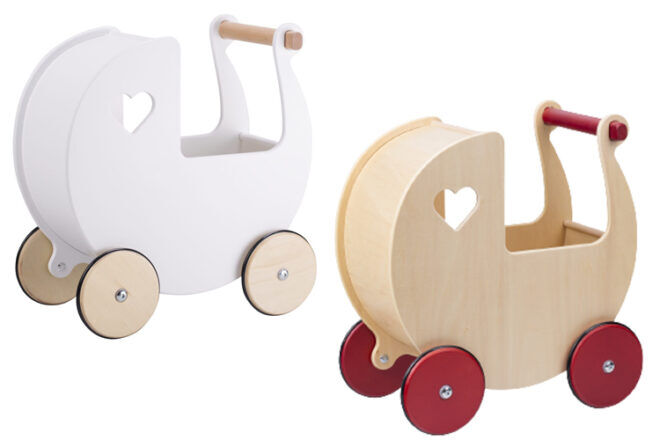 Strong and sturdy, the award-winning Moover is a stellar pram for your mini's favourite pal. It includes a wide handle and rubber-lined wheels to protect the floors and comes in four colourways – and the heart cutout is a cute element.
---
Astrup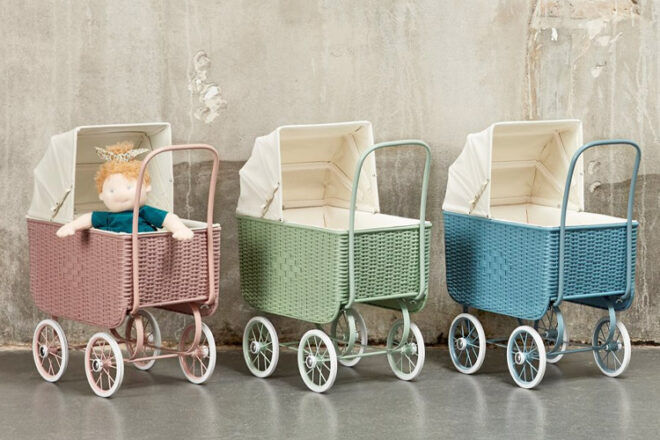 Oozing vintage vibes and as pretty as a picture, these roomy handmade prams will keep favourite friends comfy on toddler travels. It has a solid metal frame, foldable canopy for shading precious ones and it's lined with PU just in case a few snacks find their way inside.
---
Skrållan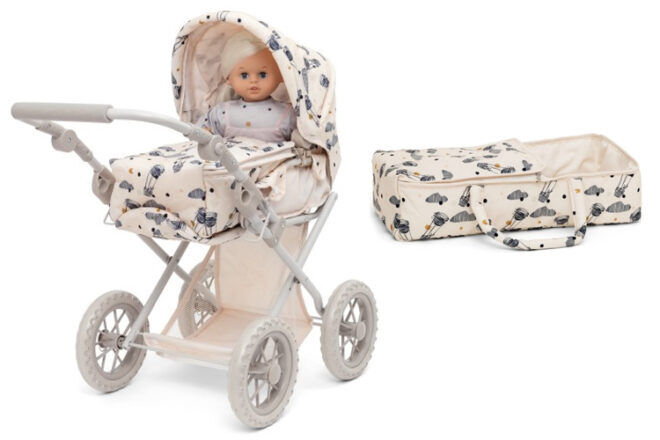 It's the perfect vehicle for a sunny stroll with dolly – and with thick wheels, it's definitely up for the task. It has a reclining seat and an adjustable handlebar to suit kids of all heights and stages. Best of all, it comes with a cosy, removable bassinet, so the play will last all day.
---
Mocka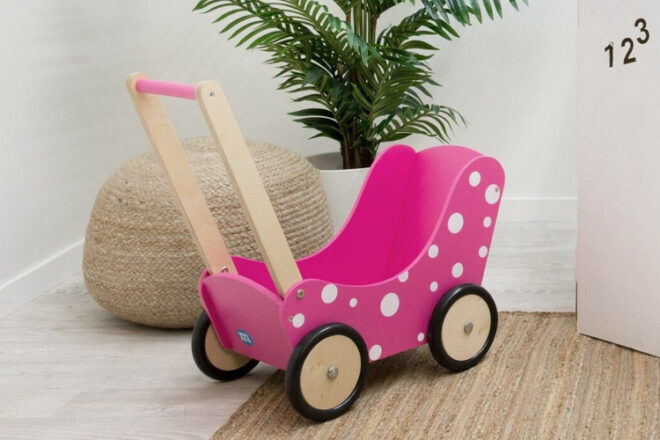 Built to last, here's a classic baby doll pram with a contemporary twist. Made from MDF with rubber wheels, it's available in three bold colourways and comes with plenty of space for dolls, toys and stolen snacks from the kitchen. Pushing and pulling is hungry work after all!
---
Kinderfeets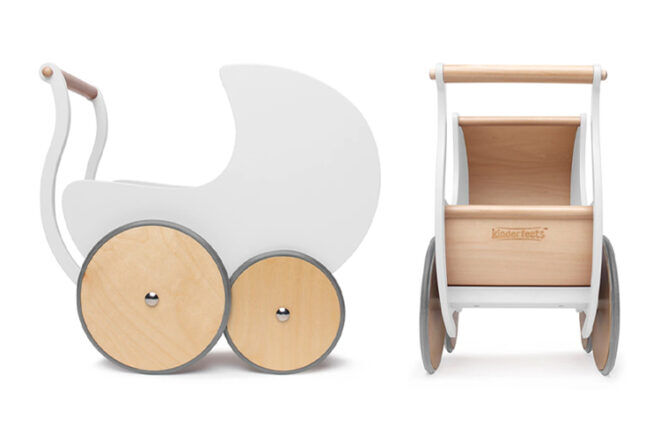 Both a walker and a dolls' stroller, the Kinderfeets Pram combines a classic shape with clean, contemporary lines. Crafted from solid birch wood and beautifully painted in neutral white to blend in anywhere, it comes fully assembled and fits little besties up to 35cm.
---
Valco Baby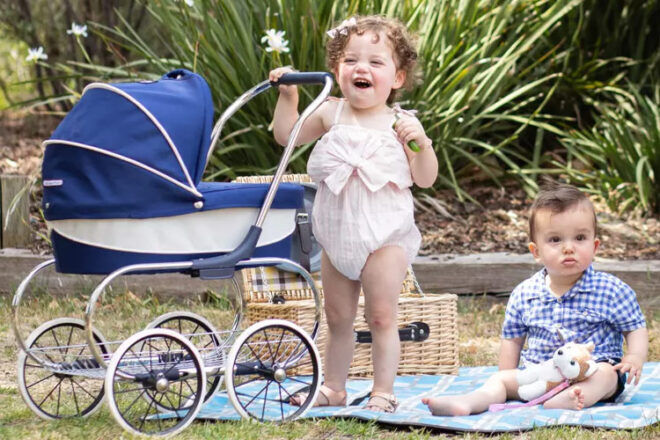 A little bit retro and a whole lot of fun, this irresistible dolls' pram from Valco Baby is just the thing for little ones who love to mimic Mummy. It boasts a chrome chassis and spoked wheels for a hit of nostalgia and a fabulous under-basket for toting treasures.
---
Richards & Wood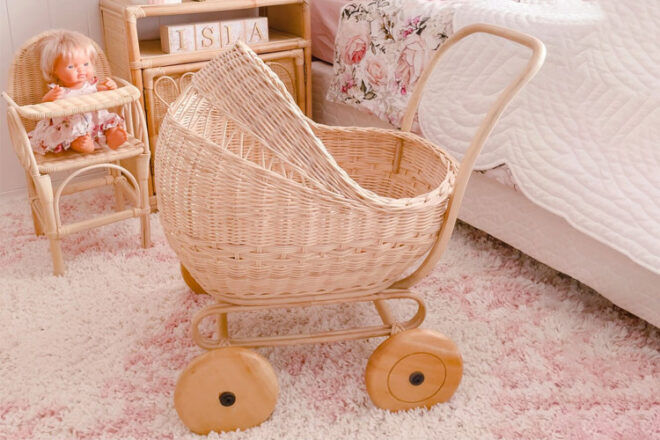 Dreamy and timeless, this sweet pram from Richards & Wood is one to show off. Exquisitely handcrafted from durable rattan, it's free from any toxic coatings. The wide handle makes it easy for little hands to manage and wooden wheels make for a smooth ride.
---
This article is curated by our Editors and includes affiliates and/or paid inclusions. See our Disclosure Policy.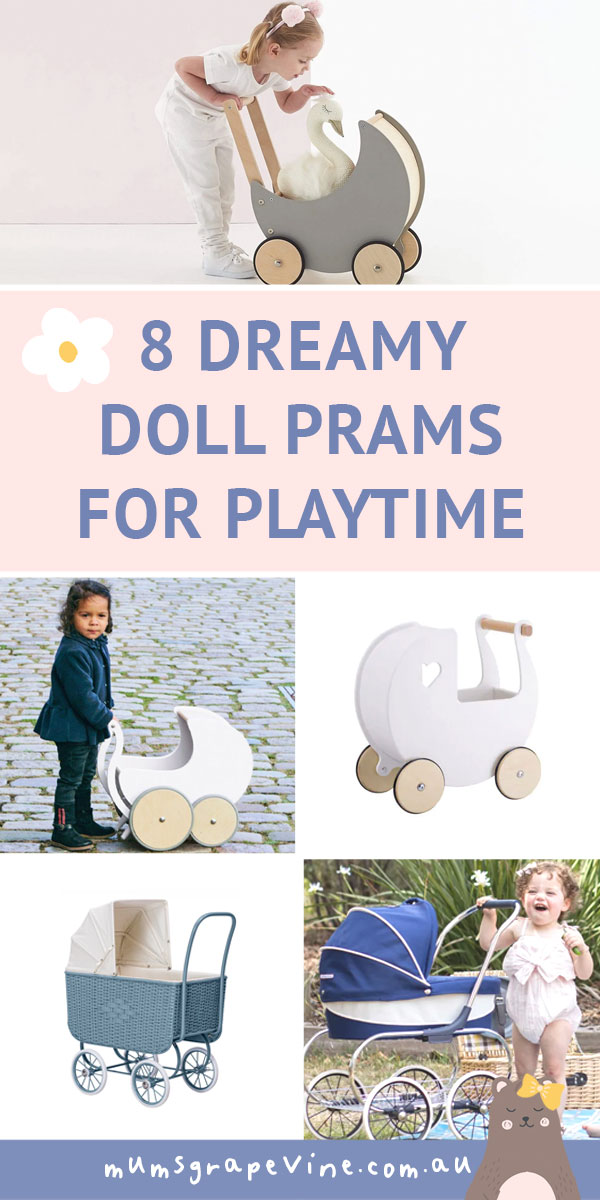 Know a great dolls pram we should add to our list? Contact us and let us know.
Read these roundups next …
On the hunt for more irresistible playthings for your busy bees? Our roundups include a curated selection of Australia's top boutique brands and products, from babushka dolls to trikes.
Read this: Study shows what happens when children play with dolls