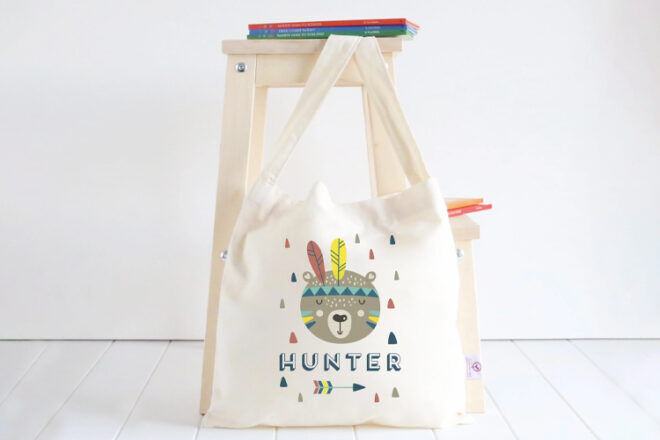 It's no secret that regular reading has stacks of benefits for your child's growing mind: development of literacy, imagination, focus, social and communication skills just to name a few. They'll be carrying books home constantly – that's where a great kids' library bag comes in.
A dedicated library bag or satchel keeps your child's borrowed reads safe and separate from their other belongings whilst travelling to and from school – it's an important item in their kit! Also called a book bag, it's a hard-working item that gets used over and over.
There are lots of library bags out there but you'll want one that ticks the boxes. We've flipped through lots of options to bring you 16 that you'll want to look into.
What to look for when buying a kids' library bag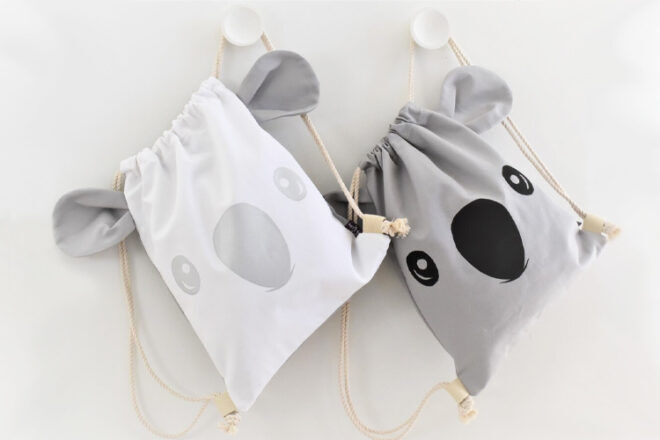 Durability – We're not sure of the exact number of times the inside of your child's library bag will be poked and prodded with book corners, but it will be a lot! A library bag needs to be hard-wearing, so seek out something well made with strong materials. Fraying and holes in your book bag are something no one wants to read about.
Easy carrying – Everything we give our children needs to be user-friendly, so a library bag that has comfortable shoulder straps or a sturdy handle is essential.
Fun designs – As books are diverse in their range of themes and genres then why not have a library bag that expresses their personality. Look for options that you can add their name to, designs that are fun and inspirational or rainbow colours that they can choose from.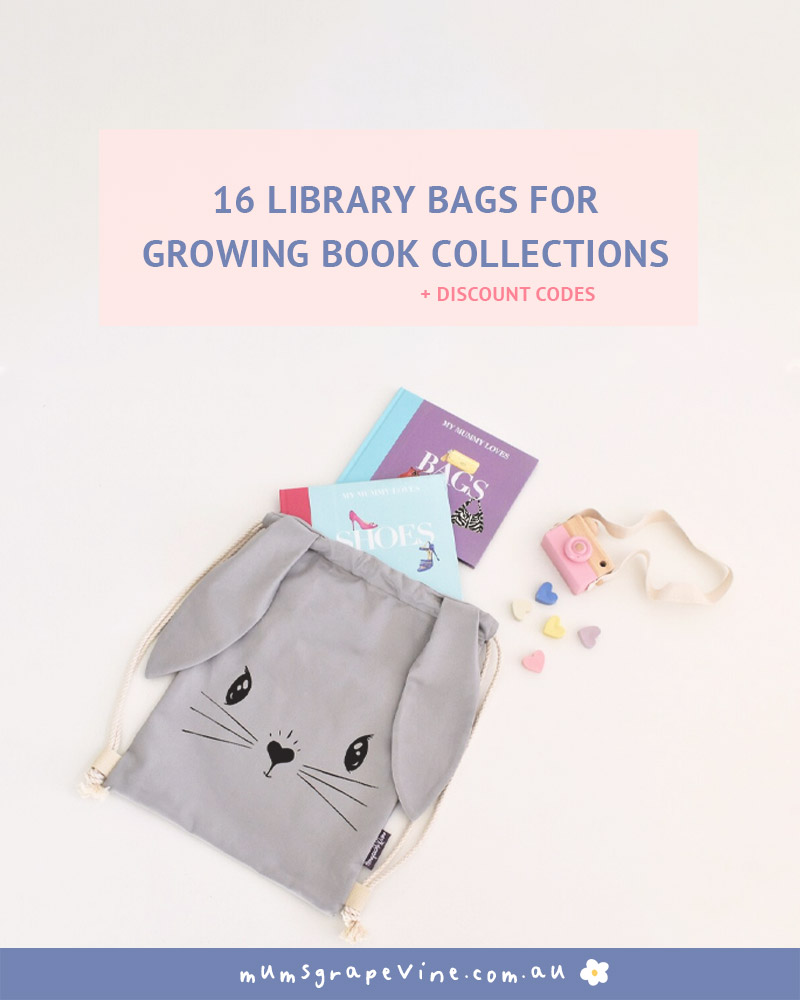 16 library bags for a bounty of books
Ensure those borrowed books make it home safe and sound with a reliable bag that's perfectly sized for little bookworms.
And the best bit is some brands have offered exclusive offers for Mum's Grapevine readers. Yay! These offers may include exclusions and expiry without notice, so please direct all enquiries directly to the linked website.
Here are 16 trusty kids' library bags for young readers:
Hippo Blue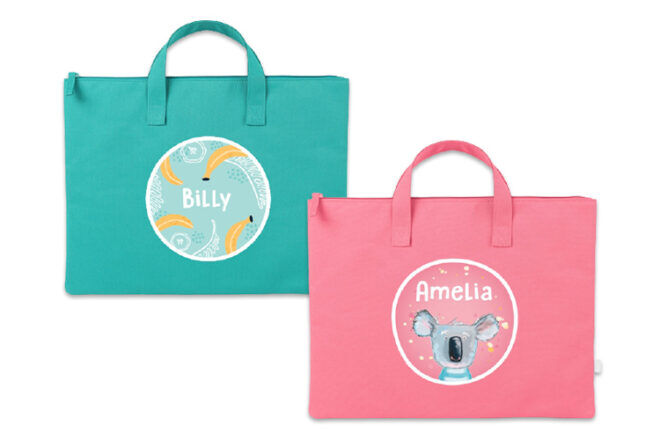 With easy-grab handles, a zip to hold everything in and stylish lining, these tick all the boxes of a great library bag. But the real fun is in creating a one-of-a-kind design that celebrates your child's name. Choose from loads of graphics options.
---
Bright Star Kids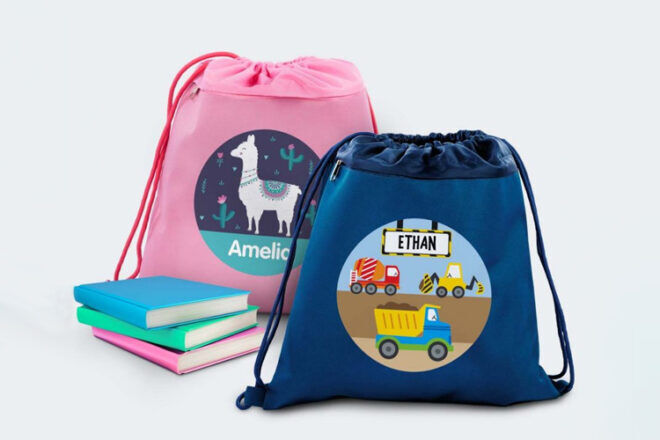 Go to town choosing a design for their perfect personalised drawstring bag. Fully lined and made of durable canvas, the bags are waterproof to keep books safe, but washable to keep them looking fresh! The front zippered section for extra items is an added bonus.
Bright Star Kids Discount Code:
Use code 'MGV15' for 15% off storewide.
---
Willow Bay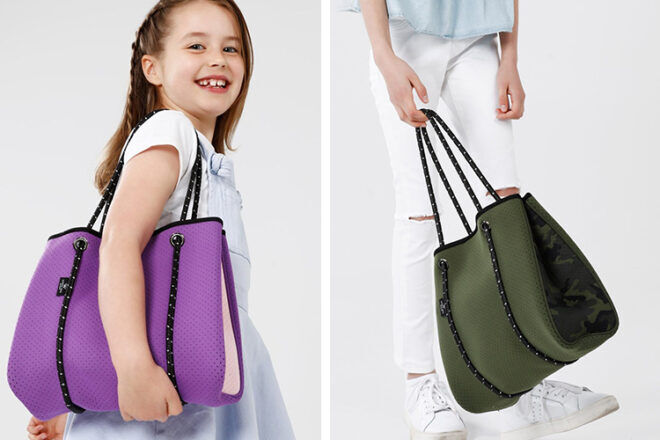 These neoprene totes would make smart book bags too. With a magnetic closure and side studs to expand the bag, they're available in five gorgeous dual-tone colourways. Keep them looking as good as the day you get them by putting them in the wash when needed.
Willow Bay Discount Code:
Use code 'MGV20' for 20% off storewide.
---
Stuck On You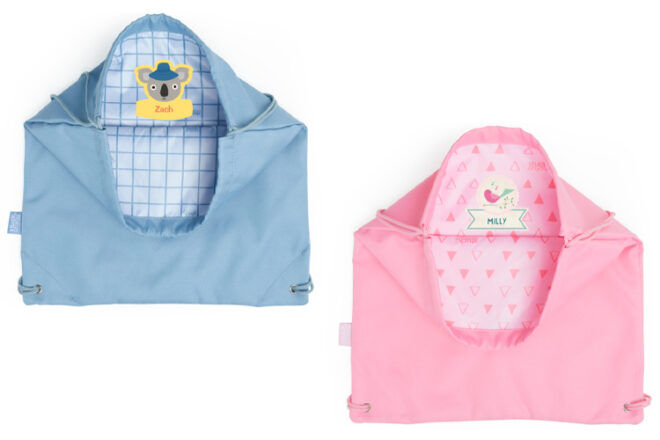 A book bag that brings a twinkle in the eye, choose from outside or inside personalisation. With plenty of designs to pore over (including a classic monogram) and super-cute water-resistant lining, this handy drawstring bag is as ready for readers as it is ready for the pool.
---
Cotton Tree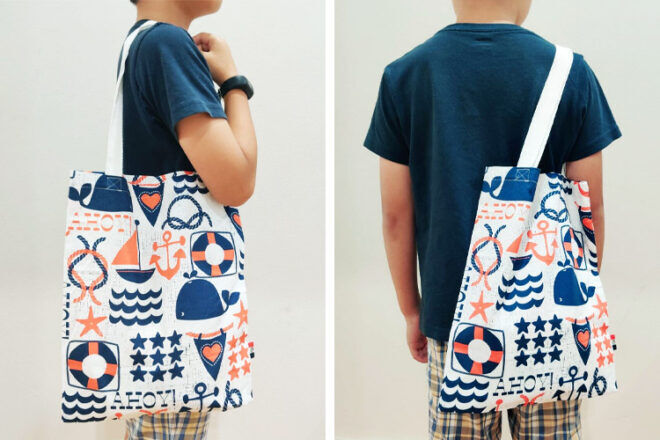 Ahoy! Set sail on a lifetime adventure of reading and discovery with this smart library bag featuring a nautical theme. Measuring 30×35 cm and hand-sewn from 100% cotton, there's a label inside to write their name so it never gets lost.
---
Tinyme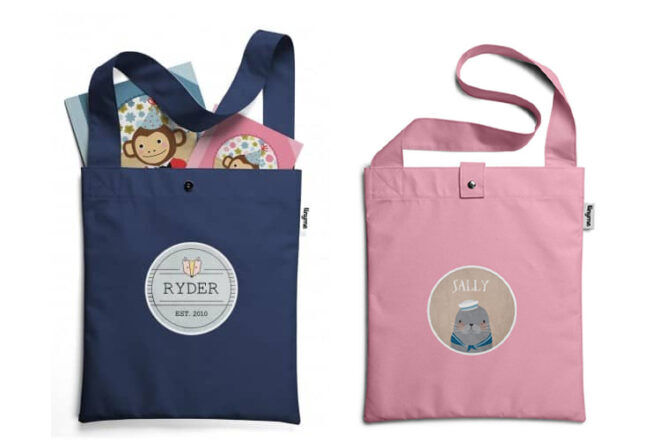 Calling all bookworms! Made of 600 denier polyester, kids can pack a healthy amount of books into this practical bag to feed their growing appetite for learning. There's a secure press-stud closure to keep stories from straying, but the best part is choosing a design.
---
Honeysuckle & Lime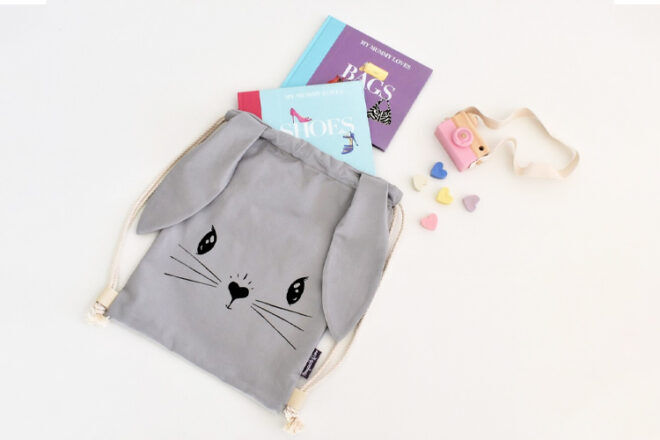 A cute pal for carting books, this drawstring library bag is made from heavyweight certified 100% cotton and screen printed with non-toxic inks. French seams give extra strength and durability and the tag on the back can be personalised with your child's name.
---
Penny Scallan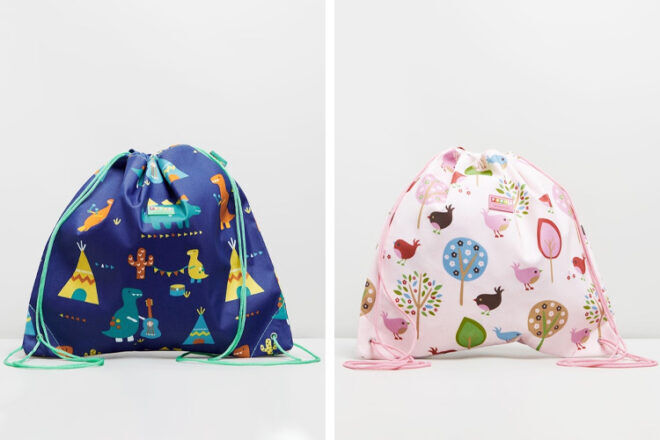 Designed for books and play, these drawstring beauties are sweet yet durable. Lined for extra protection and made from easy-to-clean coated canvas with coordinating cord straps, these not-just-book bags are perfect for passing down well after they've read up.
---
LOQI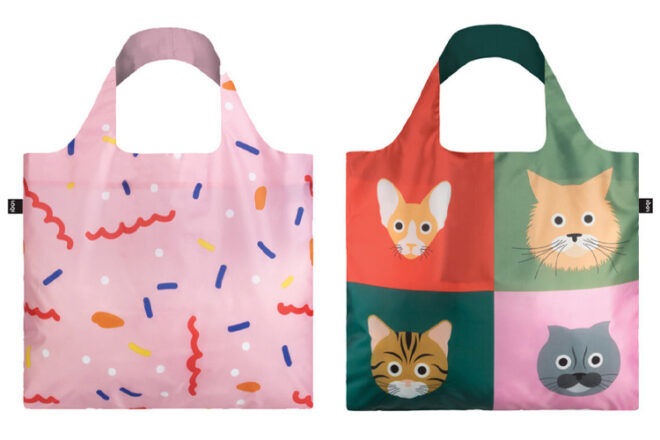 Hello there! Unzip the handy pouch to find an ideal library bag that's packed with features – that they can then pack with books! Water-resistant, recyclable and certified CO2 neutral, it can hold up to 20kg (not that they'll need it). And did we mention the prints?
---
Stella McCartney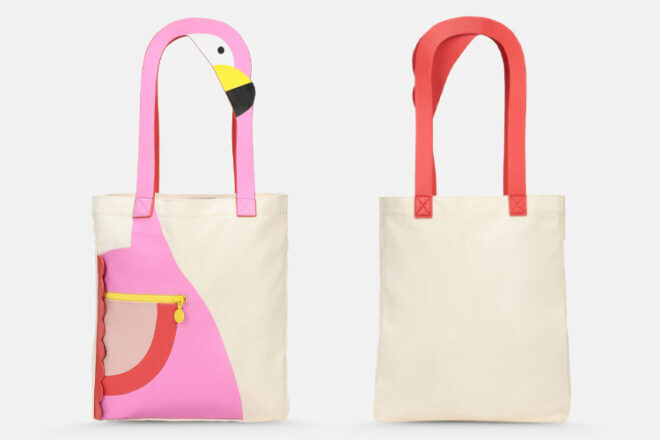 They'll definitely be swanning around school with this bag on their shoulder. Impossibly cute and quirky with sweet detailing, funky colours and a separate zippered pouch for extra treasures, their books will be travelling in style in this 100% cotton canvas tote.
---
CleverPatch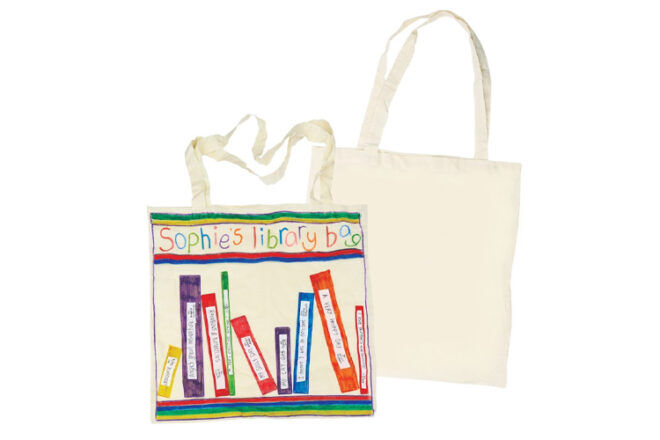 They'll love decorating this blank canvas with fabric markers and a dose of creativity. Encourage a love for reading and pride over their possessions with a library bag that sports their own unique design. Remember to prewash beforehand and heat seal with an iron.
---
Colour and Spice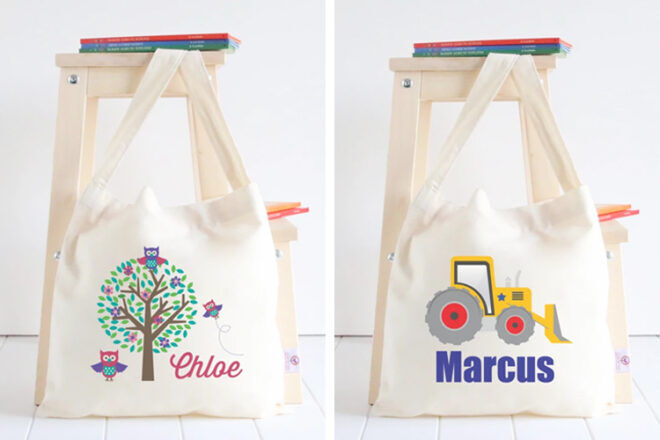 Choosing just one of the sweet designs available won't be easy, but using it will. The thick, sturdy strap is comfortable on little shoulders and their name printed proudly on the front means it won't get lost. Handmade from durable calico, it has versatility in spades.
---
Spencil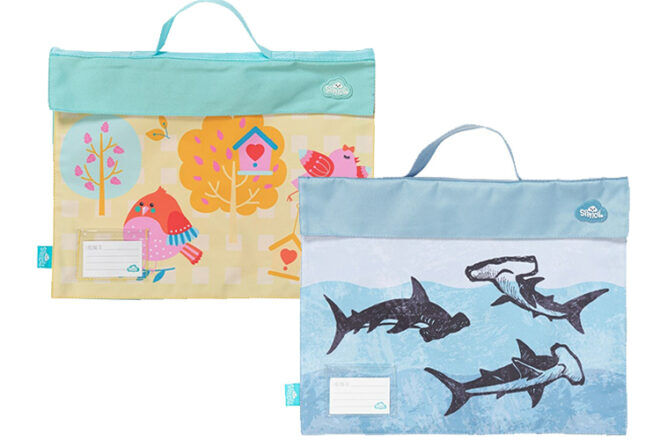 Keep their books safe and snug in these satchels. Little ones will appreciate the cute design, but it's the strong handle for easy carrying, durable coated fabric, name pocket and ability to fit all standard school books (including scrapbooks) that mean it's a winner.
---
Library Bag Pattern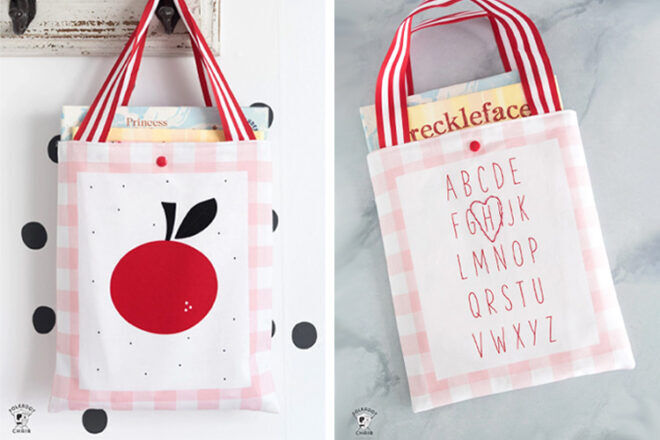 Easy to stitch and oh-so-sweet, equip young readers with a library bag you've sewn yourself. It's the details that count – the ribbon handles, the nifty button and the fact that it's made from the heart. This simple DIY tutorial allows you to customise the bag however you wish!
---
Amooze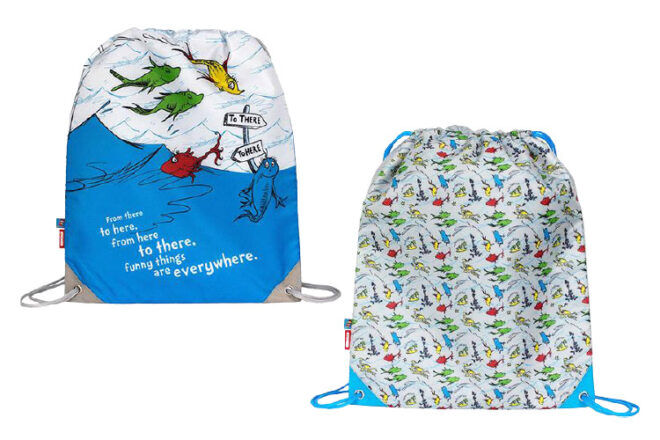 It's highly appropriate that a well-loved classic in children's literature will find itself emblazoned on a book bag. If the motifs alone don't make you grin, the fact that it's light-weight, strong, easily foldable when not in use and multi-purpose that will!
---
Out Of Print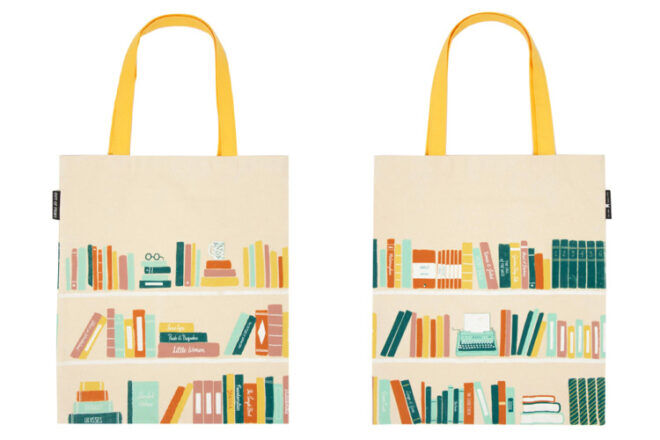 With nostalgia in spades, this 100% cotton canvas tote is as durable as it is good-looking. The sunny yellow handles are easily identifiable and the delightful print leaves no question of what's inside. This is a great option for readers both young and young at heart.
---
This article is curated by our Editors and includes affiliates and/or paid inclusions. See our Disclosure Policy.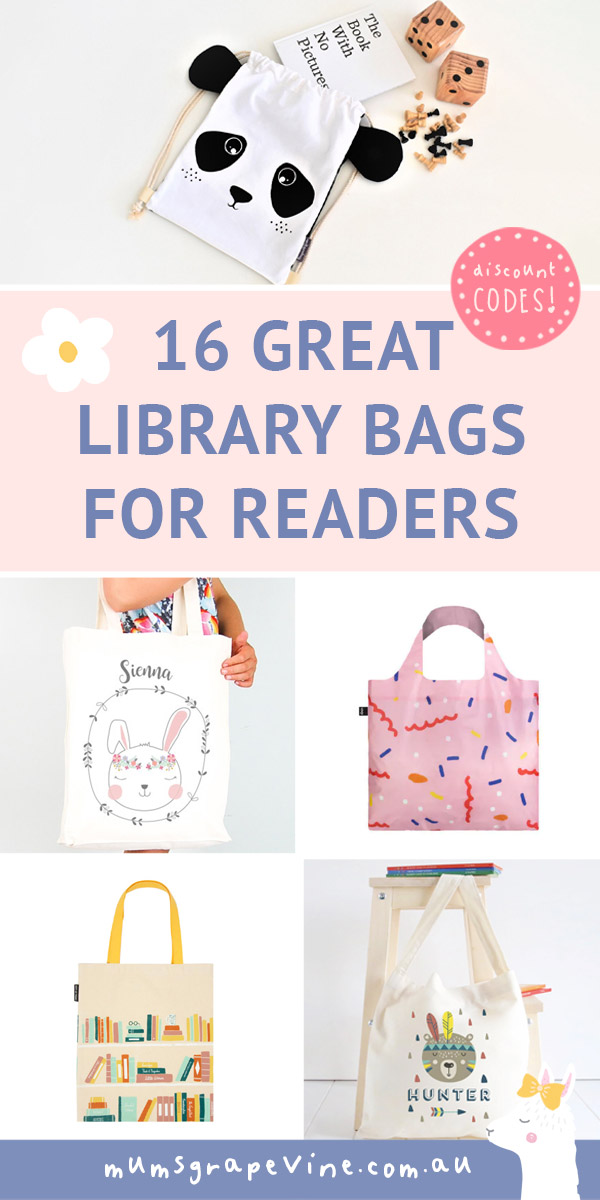 Know a bookbag we should add to our list? Contact us and let us know.
Find more fun gear for kids…
If you're on the hunt for more handy accessories and playthings for the kids, you're in the right place. Our suite of roundups connects you with the most exciting toys and homewares in Australia.
Read this: Children's Book of the Year winners for 2021