9 out of 9 mums would recommend Lovekins nappies to a friend
Certified vegan and toxic-free, Lovekins nappies come in sizes to suit babies from birth right through the toddler years.
Each nappy has ultra-absorbent inner and outer layers and a breathable top sheet that keeps sensitive skin dry. Superior leak protection keeps bub's business fully contained while Flexibod technology provides a comfy fit with plenty of wriggle room. And a welcome wetness indicator means no more guessing games when it comes to change time.
Made with love from Australian cotton, Lovekins leak-proof nappies give little tooshies the gentle coverage they need through busy days and sleepy nights.
Available online at Lovekins.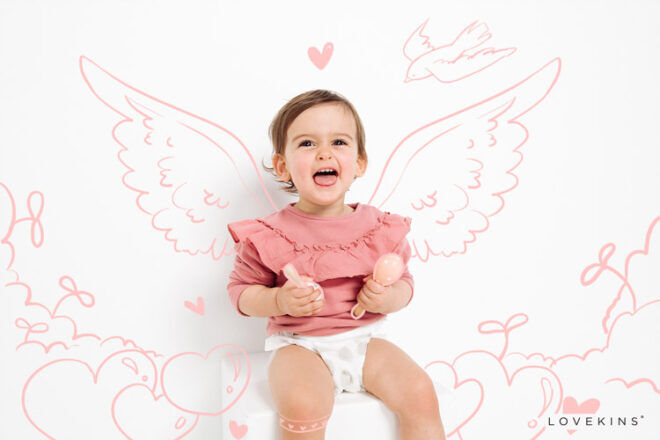 We asked a group of mums from the Mum's Grapevine Facebook Baby Groups to try out and review Lovekins, nappies, nappy pants and night nappies for a couple of weeks, and here's what they had to say:
Sarahjane, mum of 6-week old Issac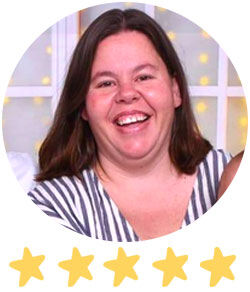 'We love them. Super soft, super absorbent and great for the environment'
We were very surprised when they arrived – we were a little sceptical about the 'thinness' of the nappy and pleased to say they exceeded our pre-use expectations.
They've left no marks or indentations and we've found them to absorb the wetness really well. It spreads the absorbency over the whole of the nappy rather than it bulking in one spot.
A drawback for us is that we had leak-through of the outer layers on longer sleeps, but with regular changes during feeding times, they were perfect!
We loved that they are a sustainable and environmentally conscious product.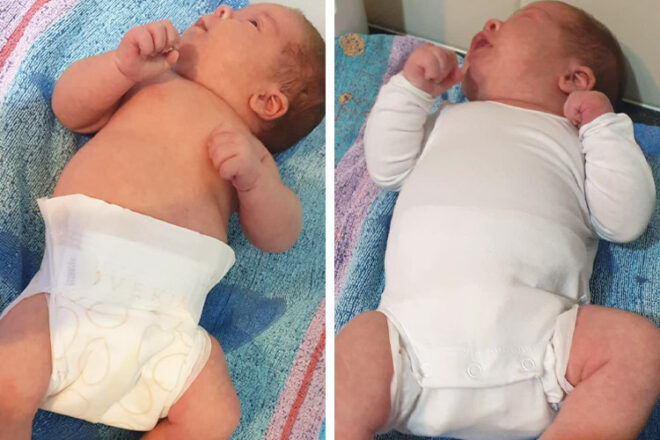 ---
Gina Everitt,
m
um
of 2-month-old Luka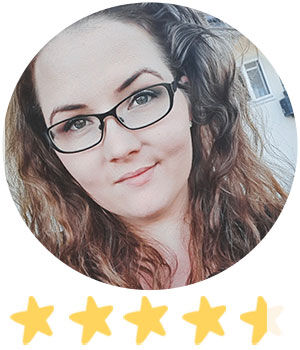 'Super soft to touch with no chemical smells'
Straight out of the box, the packs were so soft and squishy, and the packaging is simple and informative while also looking great!
They contained all the messes and didn't have a single leak or explosion despite Luka being right at the top of the weight range for the newborn size. I loved that they were so thin and light and fitted my daughter really well.
They have a wide stretchy waistband which I like because I find that helps with containing the "up the back" poos. They also have a handy wetness indicator too that's easy to see.
I compared sizing to what I had on hand at home for newborns which was Babylove, Huggies and Cub. They seem pretty on par for sizing with the Cub, and slightly more roomy than the Huggies and Babylove.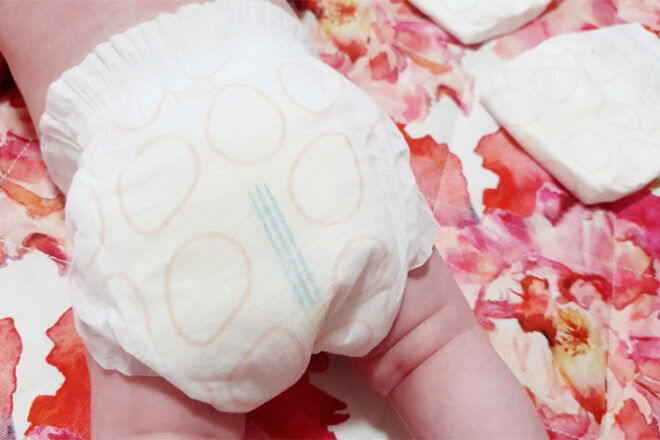 ---
Lacey Pogue, mum of 8-week-old Twyla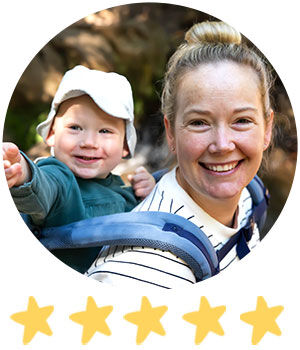 'The amount of wee they hold is just incredible'
Lovekins nappies exceeded my expectations, I had used their nighttime pads in the past so I knew the quality would be good but the nappies were even softer than I imagined.
I love how thin and soft they are, you can easily see how much more comfortable they would be for a little newborn.
The amount of wee they hold is just incredible, I didn't think such a thin nappy could hold so much.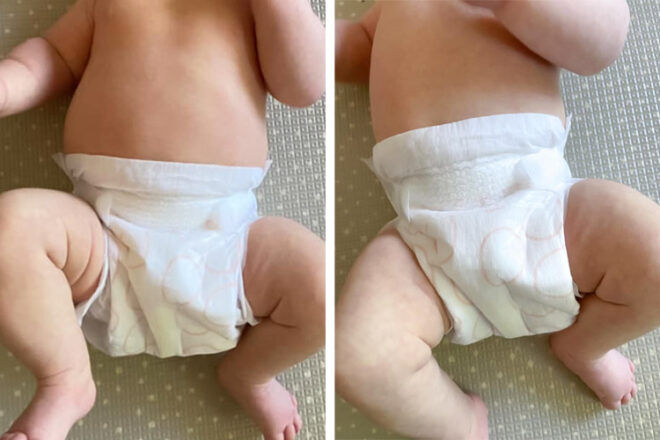 ---
Rosie Oates, mum of 15-month-old Polly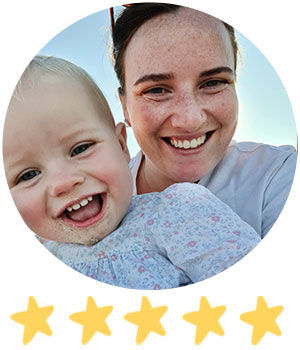 'They're next-level amazing! Good work Lovekins!'
Oh my god, they're so, so soft!
I was a little concerned when I opened them because they are quite thin but boy can they hold a lot!
Polly is about 9.5kg and can wear them all night without any leaking, wet skin, uncomfortable red marks, sagging and funky smells like others we have used.
My daughter does have sensitive skin and gets red, dry spots when certain chemicals like washing liquids & certain brands nappies, but these didn't irritate her at all.
They also have a clever little sticky tab at the back so you can quickly roll them up to avoid any mess, which I love!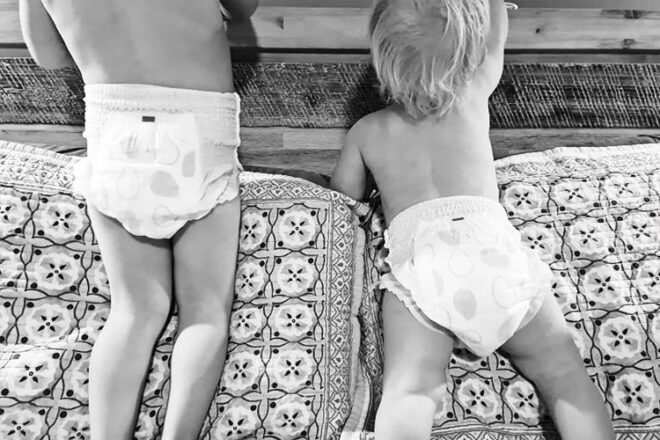 ---
Tegan Loimaranta, mum of 19-month-old Boston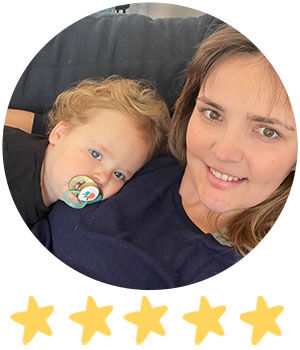 'Not once did he get red marks where the nappy sat'
Boston went down at about 8 pm and woke up at 6:30 am with no leaks at all. So overall I'm extremely impressed. Boston had ZERO red marks, slept comfortably and no leaks overnight!
They are so soft and absorbent. They also don't smell.
Love the wet indicator!
---
Riannon Waeny, mum of 16-month-old Bjorn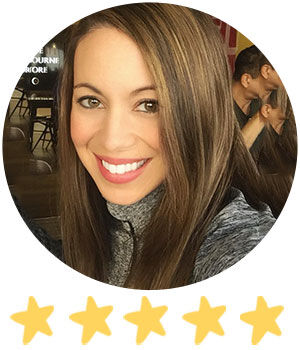 'We've had no issues with leakages at all, day or night!'
These absolutely exceeded my expectations. The fit, absorbency & non-toxic composition was fabulous!
There are SO many things to love about these nappies! They're toxin-free, fragrance and chlorine-free, made from Australian cotton and are so soft. They also have a wetness indicator which I always find useful too.
My son is quite long & lean so I was concerned about the fit of nappy pants on him because I've always used the tabs to get the nappies nice & firm to prevent leaks. The fit of these has been perfect and we've had no issues with leakages at all, day or night. The waistband is very stretchy though so they would easily fit toddlers of all shapes and sizes.
They're super simple to remove by just tearing the sides which makes it mess-free and have a tab at the back that helps with rolling them up for easy disposal.
I also love the simplicity of the pattern on them which is something you don't see often on nappies.
My son has eczema and very sensitive skin in general so I'm always looking for hypoallergenic, super absorbent nappies to keep him dry so his skin doesn't get inflamed. We have not had a reaction to these at all and the absorbency has been great!
---
Shelley Rafferty, mum of 14-month-old Sullivan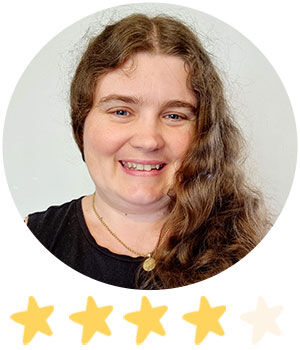 'I like how high-waisted the nappies are'
I loved that my baby's bottom was dry in the morning even though the nappy was full. I also loved that you couldn't smell the urine at all, even when they had been on all night and were heavily wet.
I really like how high the waistband is and the fact that it is elasticised, therefore it doesn't leave any red marks on his hips and prevents any potential leakage out of the top.
They are very lightweight, and except for two nights with leaks, they hold a lot of liquid very well and still remain light and non-bulky.
I like that they are an Australian company and certified vegan.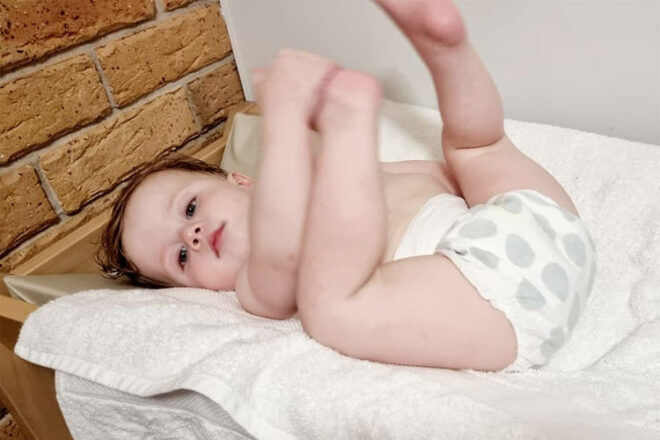 ---
Corielee Brookes, mum of 12-month-old Brian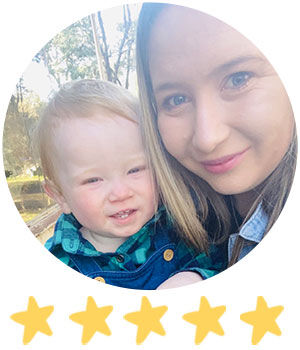 'No leaks!'
We have been using Lovekins Night Nappies for two weeks and absolutely love them!
We have not experienced any leakage like the nappies we have used in the past!
They are so soft and lightweight as well – even when they are full they aren't as heavy and bulky as other brands. Even my partner couldn't believe how soft they are!
My son has sensitive skin, we have to use specific wipes and struggle finding nappy brands to suit him.
We would definitely recommend Lovekins and will be continuing to use them.
---
Sarah Rodrigues, mum of 13-month-old David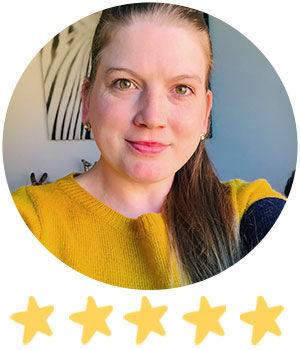 'WOW! They don't leak!'
I would say they exceeded my expectations. They are ultra-thin however have excellent absorbency! We have worn them for almost three weeks and they haven't leaked once.
The design is lovely! They are unisex grey and white. The very light pattern means the colour won't shine through the clothes.
They're thin, which means you can easily put multiple nappies in a nappy bag pocket and super soft which is great for baby skin!
They don't make a stink whether clean or used. Some nappies have a terrible smell even before you use them but these ones seem to be good!
My son has eczema all over his body and after 3 weeks of use, his eczema was not irritated at all. No indentations in the skin, no discomfort.
Overall I was very satisfied with the nappy. They are able to stretch around the waist and tighten nicely, sit high in the back, have a lovely design, soft texture and are sensitive to all skin types.
---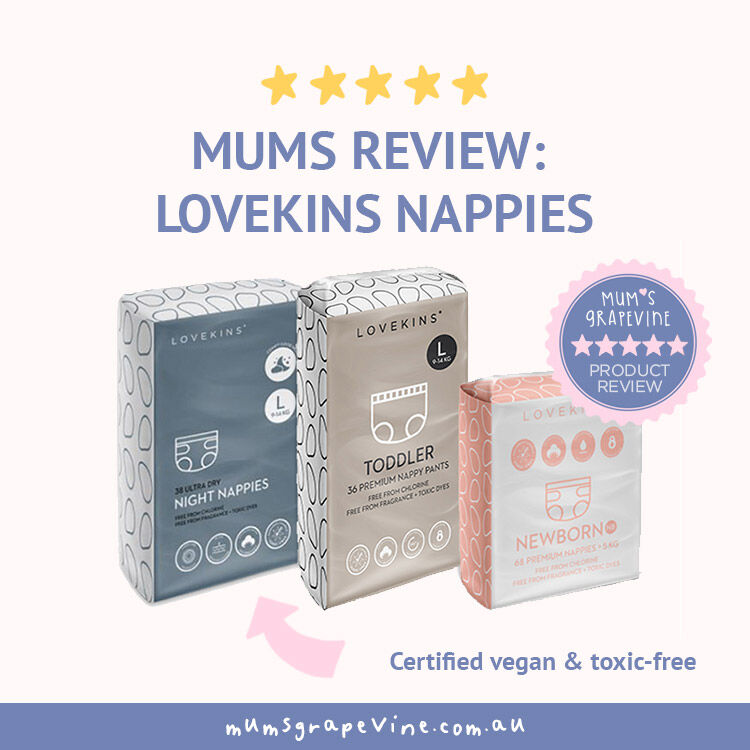 Available online at Lovekins.