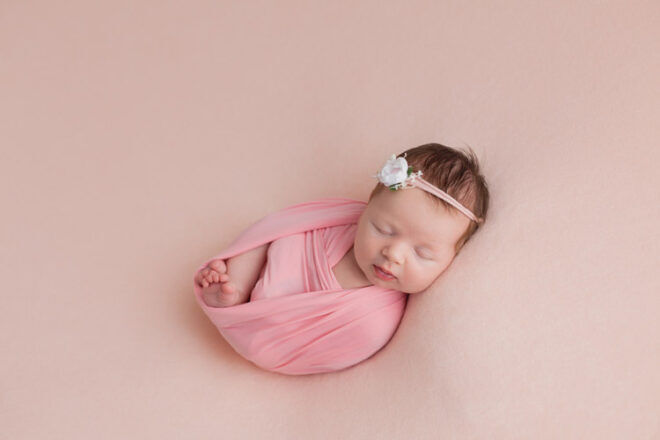 When you think of the word nature, what springs to mind? Do you think of waterfalls and lakes? Meadows and forests? Creatures great and small? Red, rugged terrain? Whatever picture you have of our beautiful earth, one thing's for sure: a baby name inspired by nature has depth, life and you really can't go wrong (well, except if you choose the name Acantha which means prickle).
We've cultivated a lineup of 28 earthy baby names approved by Mother Nature. Some might be instant-love and some might take time to grow on you, so be sure to save this article.
Travel the world from your sofa with us as we go through the list.
Nature-inspired baby names
Addax: The Addax is a white antelope native to the Sahara Desert. As far as animal names go, this one's strong and striking.
Aurora: It's the name of the Roman goddess for sunrise whose tears turned into the morning dew. If that's not cool enough, the name is in the scientific term for the Northern lights: Aurora Borealis.
Alaska: Travel to the largest state in the US with this name which translates to 'object to which the land and sea is directed.'
Alya: Kind of like the cool cousin of Ava and Isla with a meaning to match, in modern Turkish it's 'circle of light around the sun and moon.'
Callen: Symbols of strength make for solid names and Callen is no exception meaning 'rock.'
Cordelia: Meaning 'jewel of the sea' this name could be perfect for aqua-loving Aussies who idolise the ocean. Love a good nickname? Lots can flow from this water name.
Nature names that sprout joy
Dahlia: Scandinavian in origin, Dahlia is a pretty floral name and its flowers have their own jaw-dropping display at the famous Butchart Gardens in Canada.
Danner: German for 'dweller near the fig tree,' Danner is not obviously earthy but it definitely ticks the box as nature-inspired.
Ellery: We love how this name sounds, and its meaning 'island with elder trees' is pretty cool too. A fresh take on Hillary perhaps?
Elon: Mr Musk might be left of field, but the meaning of Elon is much more mellow. It simply means 'oak tree.'
Ember: Giving us a warm glow, its literal translation is 'hot coal element at the heart of a fire.' It originates from Hebrew for 'appointed by God.'
Forrest: It's hard to get more nature-inspired than this. Could this be a front-runner in your name selections?
Gaia: Gaia was known as Mother Earth in Greek mythology, making her a heavenly heavyweight on this list.
Ghera: Our nature-inspired list could not be complete without something quintessentially Australian – Ghera is the Aboriginal name for 'a gum leaf.'
Juhi: Pronounced Joo-ee, the name in Indian means 'jasmine' which is pretty sweet if you ask us.
Kai: Making a splash with a double-dose of nature, Kai is Japanese for 'Willow tree' as well as Hawaiian for 'sea.' Did you know it's also the name of a cult skincare brand?
Lark: Feathery friends provide a fair bit of inspiration for baby names – Lark may not be your first choice but would you take it under your wing?
Lev: It's only one syllable but this moniker has both a soft and strong side – In Hebrew, it means 'heart' and in Russian, 'lion'. We love.
Lumia: Popular in Finland, this pretty girls' name means 'snow' and is sometimes shortened to 'Lumi'.
Onyx: This smooth black stone might be the inspiration for naming your little gem. It ticks the box with the trendy 'x' at the end too.
Peri: Two of these names make us crave chicken, but alone, Peri means 'mountain dweller.' Okay, we still want chicken.
Rimba: Not an obvious nature name but one nonetheless, this Indonesian name means 'jungle.'
Nature-inspired names that make a splash
River: Needing no explanation, this name gives us a tranquil feeling. A nature name at its very heart, it's mainstream but not middle of the road.
Ronan: Did you know that Ronan means little seal? Well, you do now. Irish in origin, will this name sing a sweet comeback?
Rye: It may sound unassuming, but Rye sprouts the delightful definition of 'island meadow' – which we love much better than the toast version.
Shelly: Conjuring up images of the beach, this is a coastal-inspired name that makes us smile.
Solana: You can't get much warmer than a name that means 'sunshine' – Solana originates from Spain and it's where we want to be.
Sylvie: A gentler, more modern version of Sylvia, Sylvie has the beautiful meaning 'from the forest.'
Wren: Giving your little one the name of this small bird is both cute and popular at the moment. It might just fly to the top of your list.
---
Read next …
Trying to choose the perfect baby name for your little one? Find hundreds of inspirational and unique baby names in these articles: