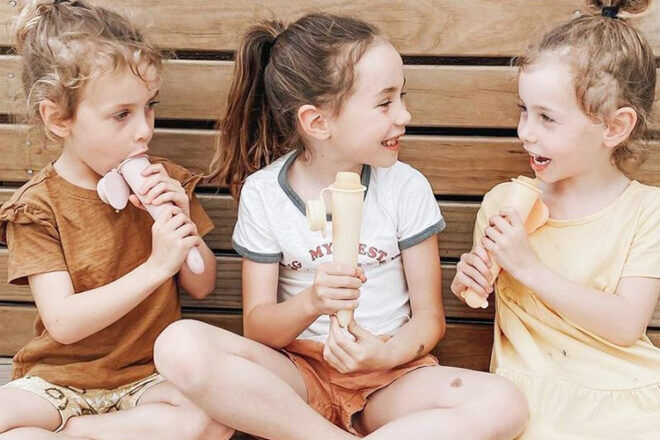 Open the freezer and pop out the treats. An Australian summer is not complete without refreshing icy poles which are a cinch to make in your very own reusable popsicle moulds.
Icy pole moulds are silicone, plastic or stainless steel containers used for freezing liquid-based snacks. Easy to fill with juice, puree, yoghurt or ice cream, the hardest part is waiting for it to be ready.
The following icy pole moulds are the coolest, pun intended. We've scoured the country and found 15 options that'll make you excited to create fresh, frozen snacks – nasty ingredients need not apply.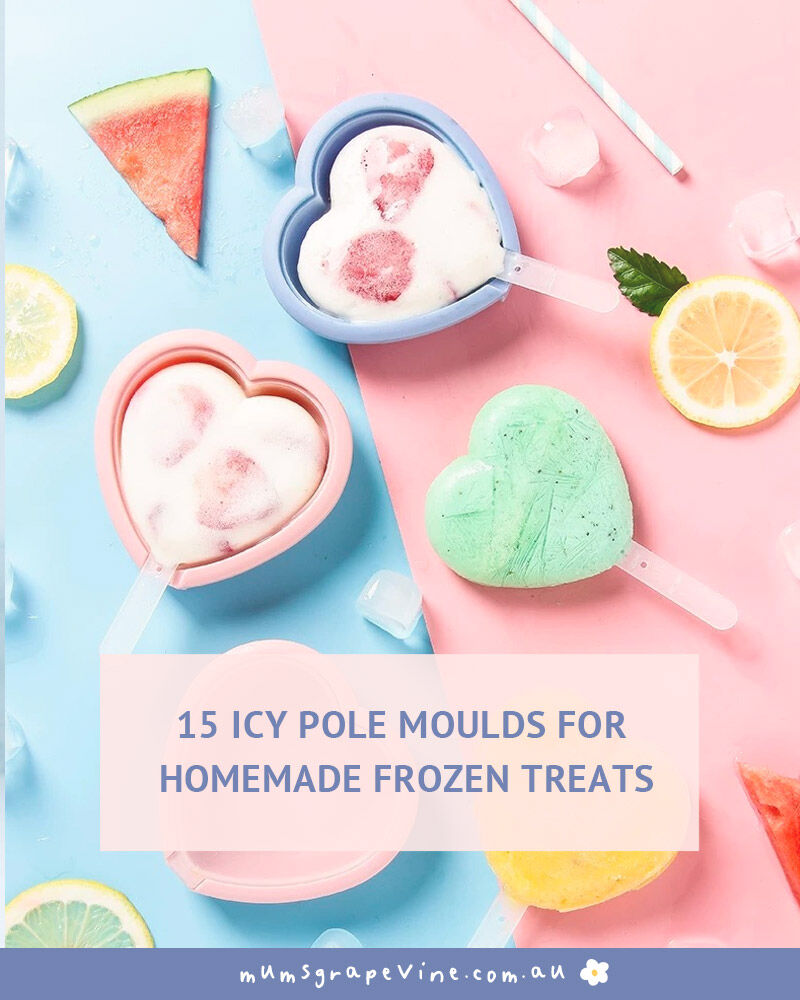 15 icy pole moulds for a sweet summer
To help you find a perfect icy pole mould, we've compiled this list of fab brands available in Australia to get you started in your search. Happy licking!
Animal ears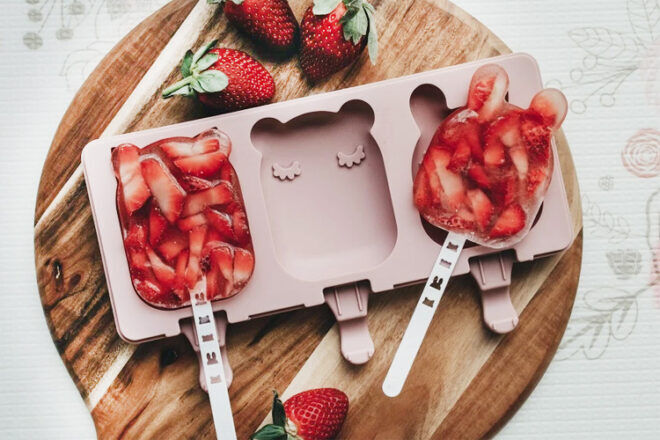 The three adorable friends are what you notice first, but these award-winning moulds are packed with features. The flexible, non-stick silicone is also oven-proof meaning healthy baked treats are also an option. They come with 6 reusable sticks and a silicone lid.
---
Resealable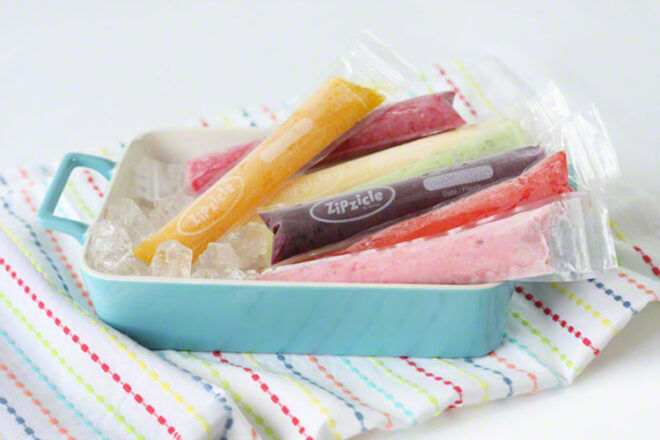 Here's a great way to make your own ice blocks. Just fill, zip closed, and freeze! Perfect for on the go, after school snacks and parties of all kinds, especially if some kids have special dietary requirements. Each set contains 36 pouches.
---
Tribal Tiki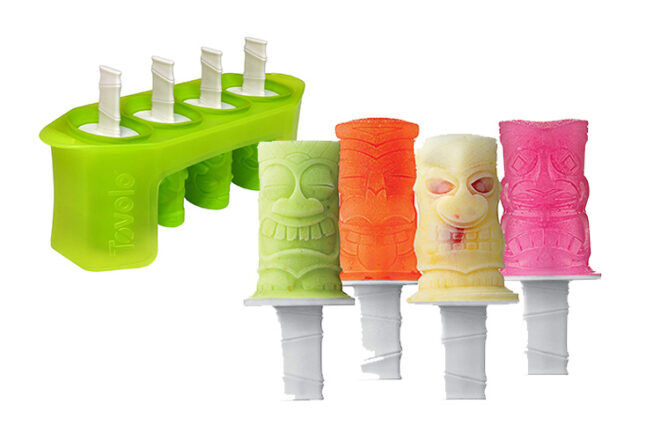 Create incredibly detailed tiki-shaped treats using your favourite ingredients. The handles on the BPA-free tray make going from freezer to bench a breeze, whilst the flexible silicone helps you demould quickly, a must when eager ones await.
Free shipping
with Amazon Prime – get a free 30-day trial
here
.
---
Perfect pastels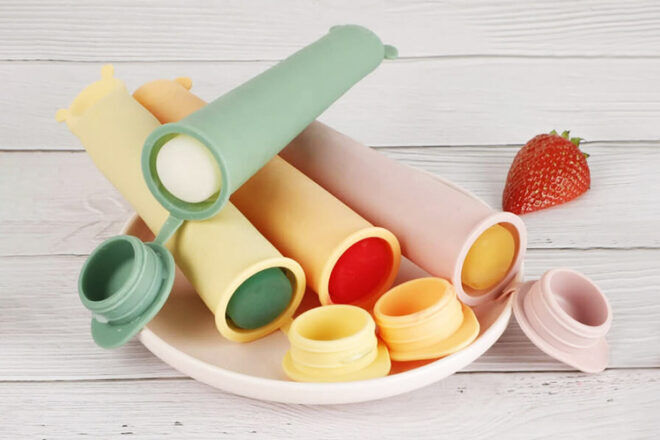 These sweet characters complete with ears and tight-fitting cap are a winner. What's also cool are the other uses that extend beyond summer. Freeze homemade baby food or breast milk, then grab for an easy, on-the-go meal. Simply defrost in warm water. Amazing.
---
Man of steel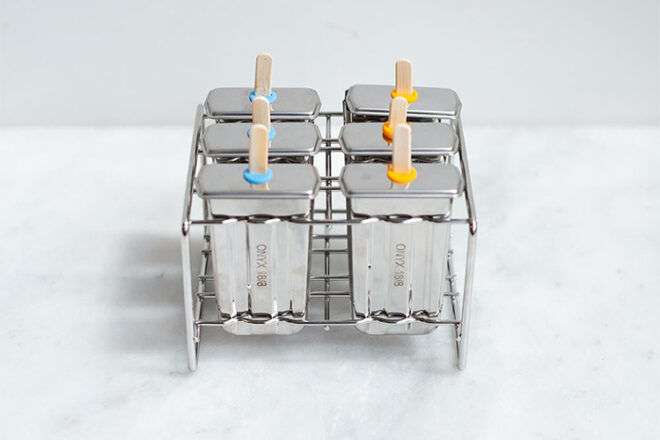 These responsibly made, stainless steel moulds mean business when it comes to frozen snacks. Use the 12 silicone rings in 4 colours to help identify different flavour combinations and when it comes to eating, hold or run under warm water briefly to easily release.
---
Hearts a flutter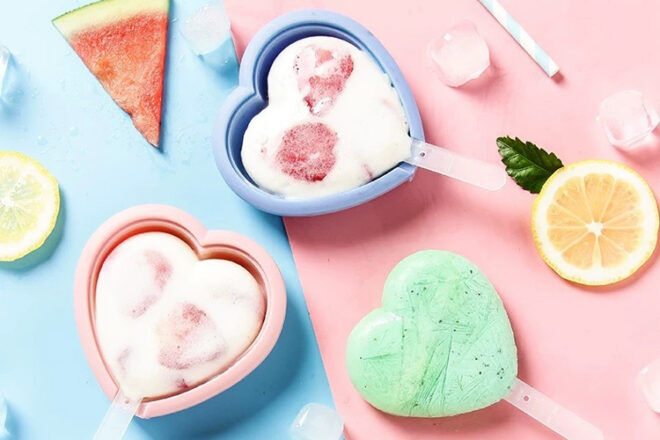 You can't go past a classic heart shape, and little ones can enjoy filling these food-grade silicone moulds with whatever they desire. Whilst there's a handy lid to keep spills at bay, the one thing we can't guarantee is no dribbles down the chin.
---
Feeling fruity
Turn up the summer fun. Made of lightweight, hardwearing BPA-free plastic, each of the four watermelon-shaped moulds has a popsicle stick fitted with a drip tray for mess-free enjoyment. Fill with fizzy drink, yoghurt or fruit puree, freeze and enjoy.
---
Old school

Create creative ice blocks from the comfort of your own home with the popsicle mould featured in 'Donna's Basics to Brilliance' series. The set includes eight 80ml moulds and comes with 16 wooden popsicle sticks to get you started.
---
Broom-broom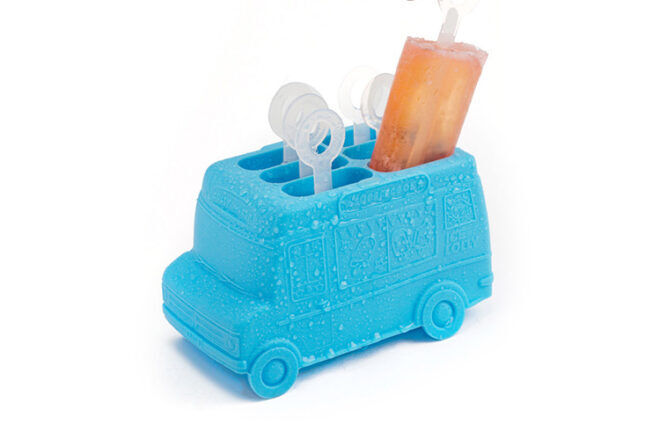 With a permanent parking spot at your place, this van will have you churning out classic icy poles all summer long. Made of food-safe silicone and coming with six reusable sticks, you can almost hear the ice cream truck tune as it the freezer door opens.
---
Push pops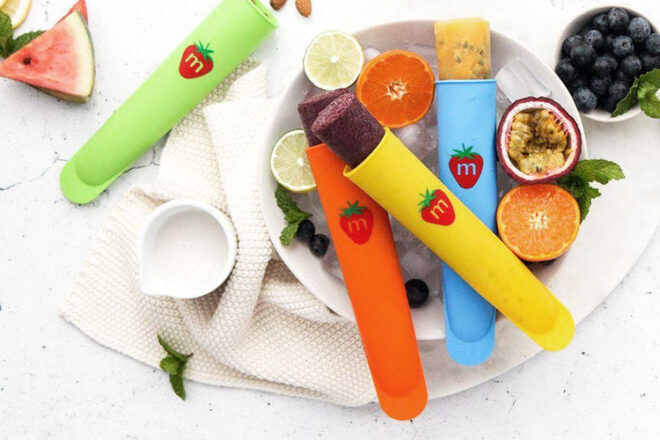 Taking up little space in the freezer and little time to freeze, they'll be a big hit when you dole out yummy healthy snacks. The clever, conical shape of the BPA-free silicone holders lets kids drink the last drop, then simply pop into the dishwasher for easy clean-up.
---
Zombie apocalypse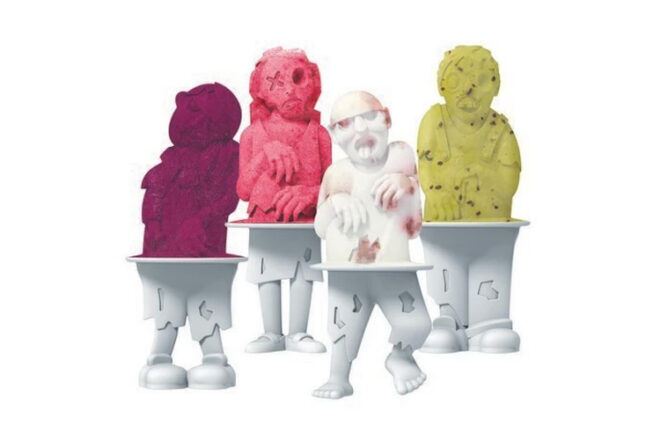 Run, don't walk – to the freezer! Quirky, giggle-worthy and stacks of fun, these shaped moulds from Tovolo are perfect for juice, milk or water-based treats. Each set contains four unique zombies with leg-shaped handles. Halloween pops sorted.
---
Desert dessert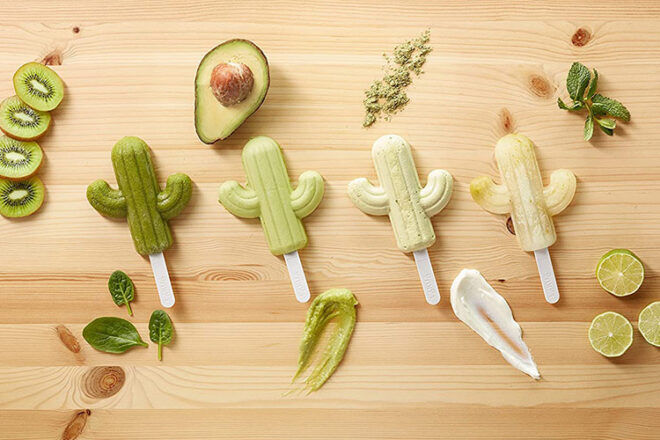 Frosty treats made with these silicone cactus moulds are sure to be a hit in any Aussie backyard (or desert). The super-cute design is also ingenious: the handy lids prevent spills, but what really impresses us is that the logo on the stick makes for a better grip – clever.
Free shipping
with Amazon Prime – get a free 30-day trial
here
.
---
Over the rainbow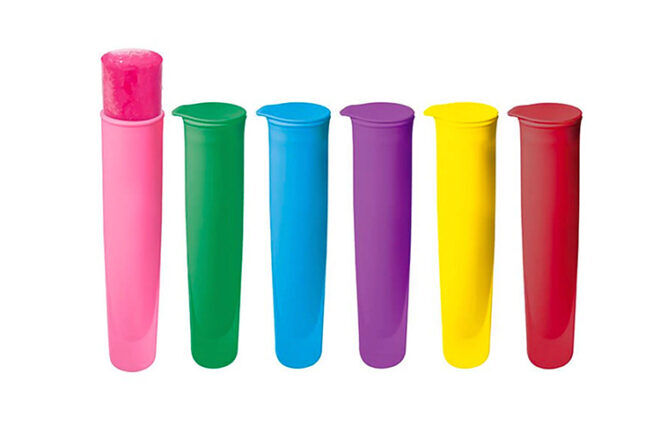 Mess-free and in 6 rainbow colours, each silicone container comes with its own cap and holds 100ml of deliciousness. In a 'push up' design that kids love, this great set will be a staple in your kitchen whilst the weather is warm.
---
Eat your veggies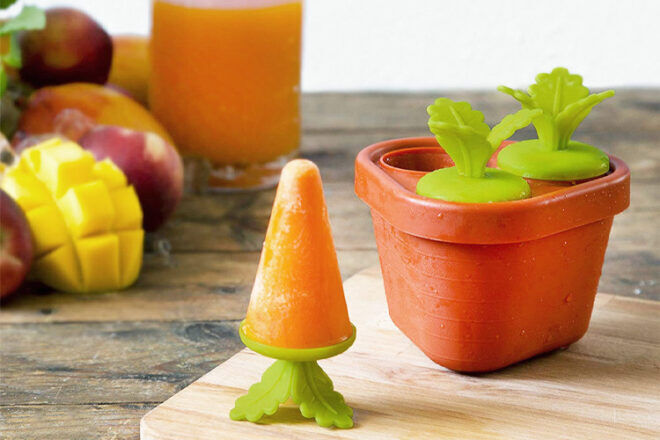 Peleg Veggie Pop Popsicle Maker ($24.95)
Digging up carrots has never been more satisfying. Use delicious fruit or vegetable juice to make a batch of seriously fun carrot-shaped icy poles. And with a design that lets it stand on its own leaves, it's seriously clever too.

---
For furry friends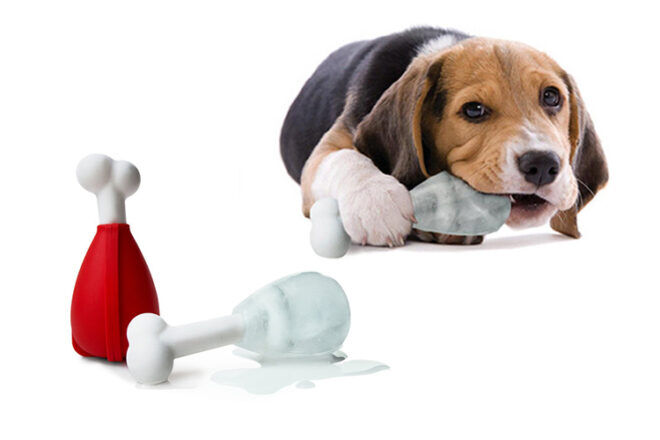 Ensure that pup is included when it comes to cooling down this summer. Fill these silicone popsicle moulds with water or tasty broth for a treat that keeps them comfortable and content. We can't get over how cute the bone-shaped design is.
---
Extra sticks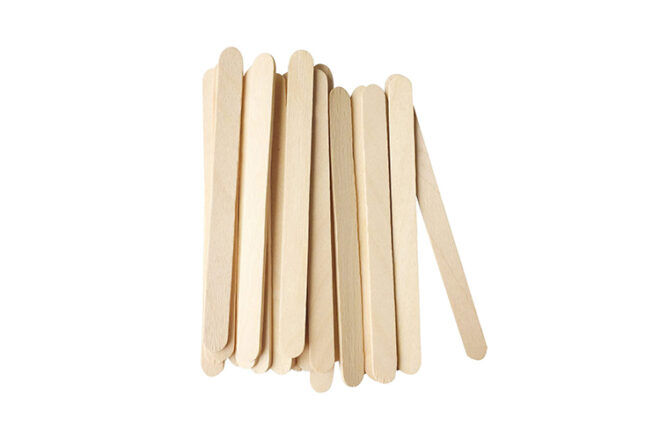 When the warm weather hits and icy treats are on request, running out of sticks could make for a sticky situation. Always have them on hand with this high-quality pack of 200. Tip: soak in warm water an hour before use with ice cream to avoid icicles.
---
This article is lovingly curated by our editorial team and includes affiliates and/or paid inclusions. See our Disclosure Policy.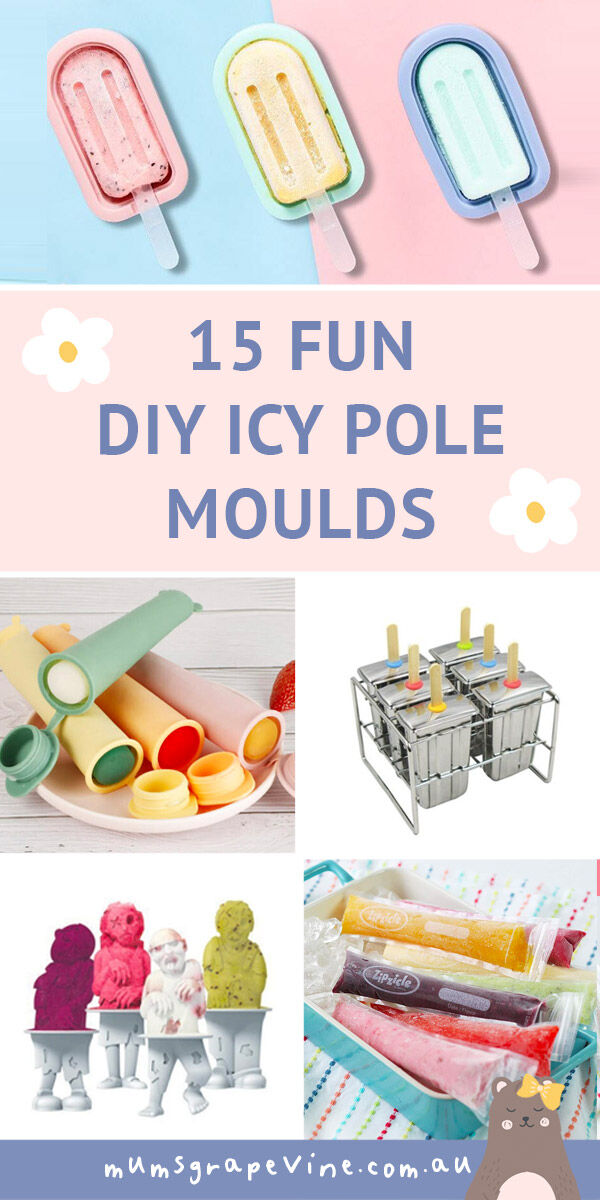 Know cute and fun popsicle mould we should add to our list? Contact us and let us know.