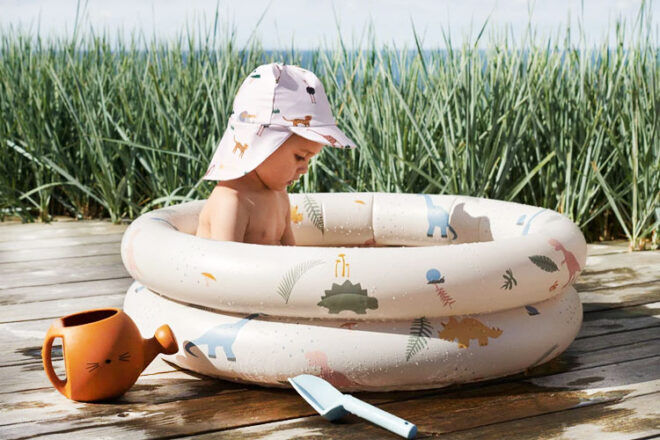 Pool hair, don't care. With the sun shining and warm days upon us, it's time to splash out on a fun inflatable kiddie pool for little fishies to frolic in.
A kiddie pool is an outdoor inflatable that's filled with water for kids to paddle, wade and play in while supervised by an adult. Summertime icons since forever, they range from framed pools and old-school blow-ups to designer delights you'll want to show off. And whichever style you go for, a paddling pool keeps children cool and active all summer long.
To help you get set for the sun, we took a deep dive into Australia's coolest wading pools for kids and babies.
13 inflatable kiddie pools for babies and kids
Check out our lineup of fun-filled wading pools that are so cool you'll want to jump in too.
In no particular order, here are 13 kiddie pools available in Australia:
Pool Buoy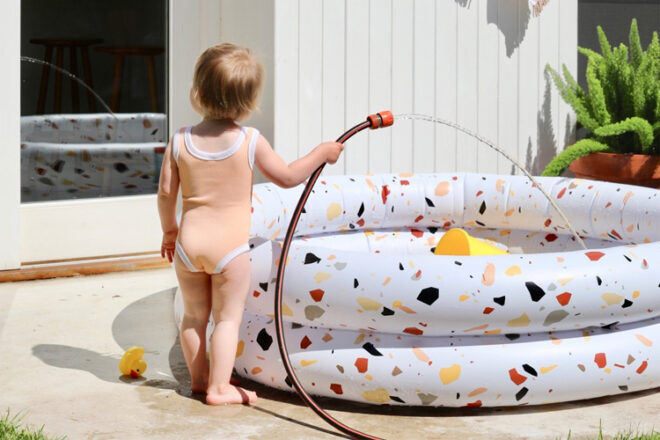 A designer spin on a timeless classic, Pool Buoy inflatable wading pools are virtually guaranteed to take summer family fun to the next level. Designed in Melbourne, they use extra-thick PVC for durability and they're big enough to fit the whole family.
---
Minnidip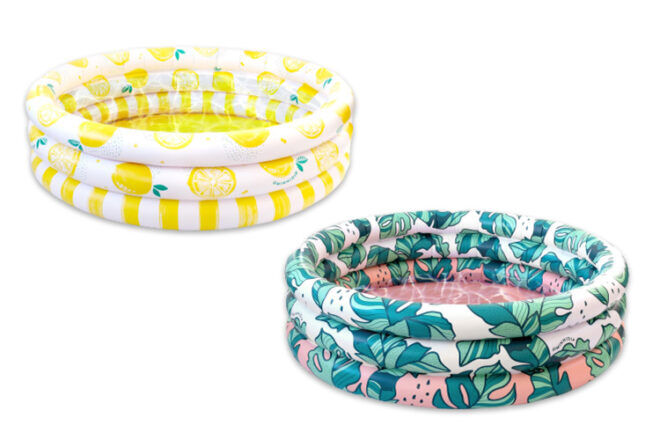 Built tough and huge on fun, Minnidip soft-touch vinyl pools are summertime showstoppers. Measuring 170cm in diameter and made using non-toxic materials, they're roomy enough to fit up several kids at once. Plus, the handy plug makes drainage a breeze.
---
Liewood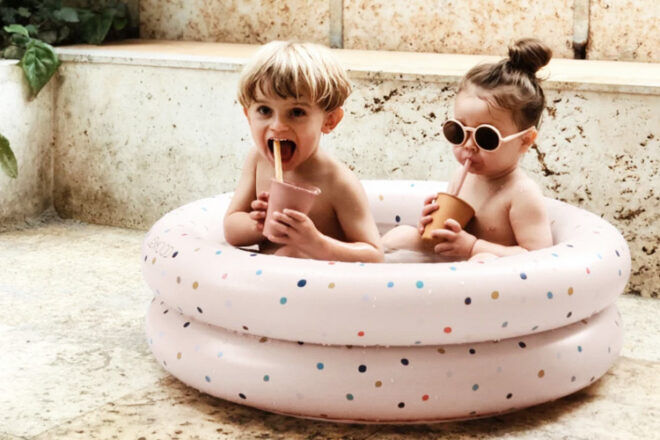 Suitable for little ones as young as 12 months, this pint-sized play pool comes in eight spectacular prints to suit any little personality. Made using 100% PVC and measuring just 80cm, they're quick to inflate and deflate and a cinch to wipe clean.
---
Intex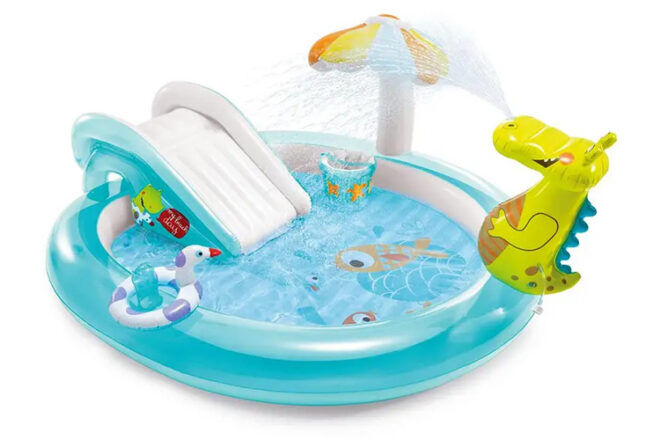 Here's a crocodile they'll be smiling at all summer long. Created with ultra-tough vinyl and suitable for littles as young as two, this huge play pool features a slide, mushroom shade, fishing bucket and a water-spraying gator who's out to soak the kids.
---
FUNBOY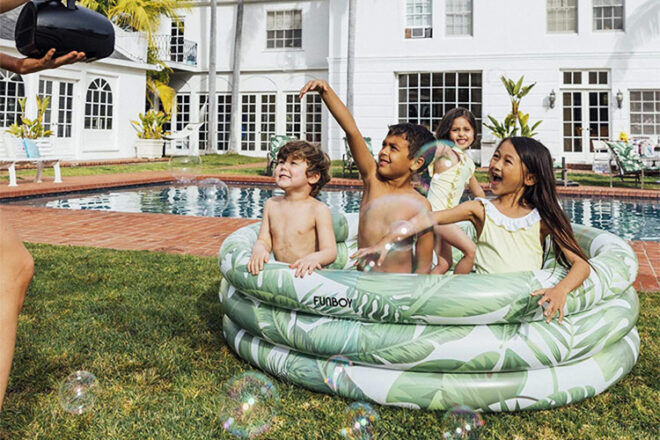 Boy, are these fun. Crafted from phthalate-free PVC and fitted with an integrated drain plug, FUNBOY designer pools are recommended for kids from six years. They come in a fab range of styles and ship to Australia at a low rate with customs and duties included.
---
Splash Time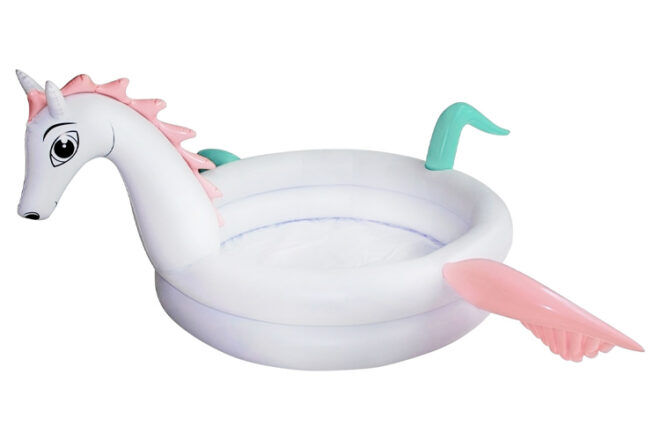 Perfect for the beach, lake or backyard, Pegasus is the ultimate spot for horsing around on a hot summer's day. At 120cm, it's big enough for a number of kids to frolic in at once and it uses tough PVC to stand up to years of supervised water play.
---
Sunnylife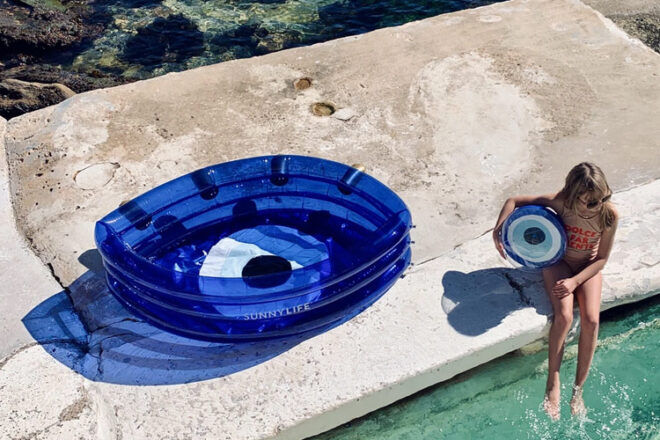 I spy with my little eye: holiday vibes and loads of fun. Brilliant in blue and made using quality phthalate-free PVC, Sunnylife's iconic Greek Eye paddling pool is suitable for kids aged six and above and comes with a handy repair patch.
---
Bestway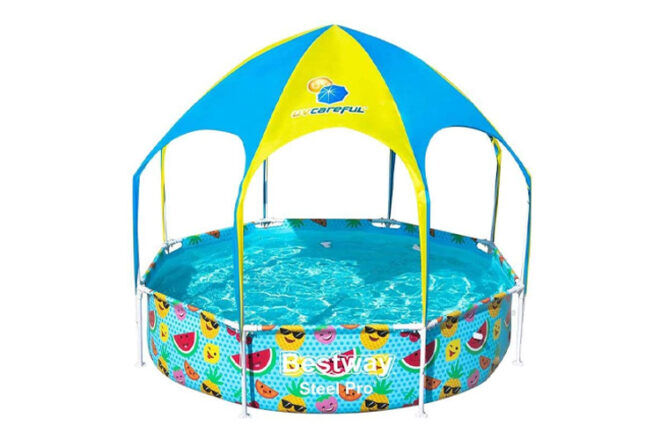 Equipped with a sun-smart canopy this wading pool is perfect for backyards that get a lot of sunshine. It features heavy-duty Tritech sidewalls, a tough metal frame and a built-in control valve for simple drainage at the end of a day's play.
---
&Sunday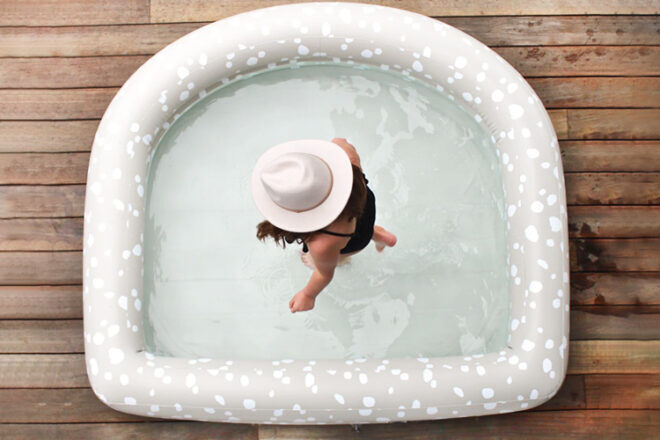 Exquisitely designed in New Zealand, these unique wading pools are as good to look at as they are to splash in. The space-saving arch shape means you can position them against a wall and the huge size means there's room for a couple of besties.
---
Cotton On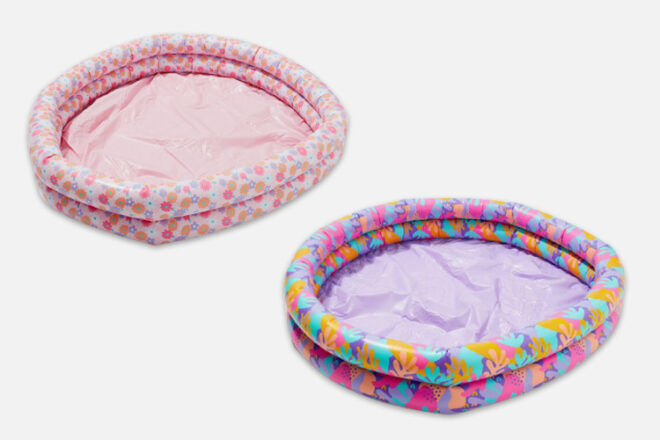 Bright, fun and playful, Cotton On's fab kiddie pools measure 152cm and come with their very own fabric carry bag for taking everywhere. Each of the eight designs uses hard-wearing PVC materials and features welded seams to go the distance.
---
Airtime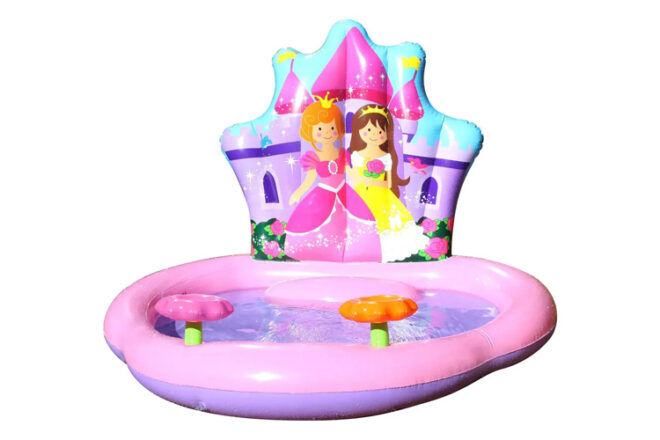 Picture perfect and fit for a fairytale, this sweet addition to summer is set to fire up imaginations as it keeps the kids cool. It boasts a kiddie seat and princess backboard for royal lounging, two removable play mushrooms and a water sprayer.
---
Intex
For a whale of a time, this one's hard to top. Made of quality vinyl, it comes with loads of space for multiple kids to play together and comes with a built-in water sprayer, repair patch and drainage valve. Attach the garden hose and brace for giggles.
Free shipping
with Amazon Prime – get a free 30-day trial
here
.
---
Bestway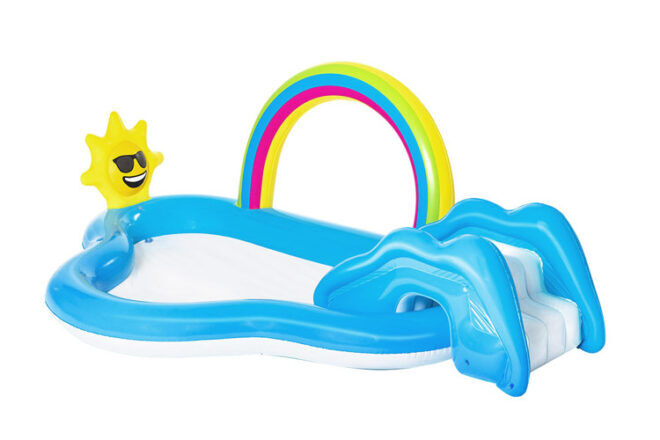 With a removable slide, water sprayer and gigantic rainbow, count on this pool keeping kids busy all day long. Crafted from moulded PVC, it has a cushioned floor for extra protection of little bodies and it comes with a drainage valve and repair patch.
---
Are paddle pools safe for children?
Kids' pools of any kind are only safe when used under constant active supervision by an adult. According to Kidsafe Victoria, children have drowned in as little as a few centimetres of water, so in order for paddle pools to be used safely, it is critical that four water safety rules are followed:
Constant active supervision
Restrict access to water
Knowledge of resuscitation and first aid
Increased water awareness
How long can you keep water in a kiddie pool?
Refresh the water in your child's paddling pool every day to avoid a build-up of debris and bacteria that could cause illness. Unlike regular swimming pools, inflatable play pools don't use pumps or chlorination to clean the water. The CCD explains that it's not safe to use bleach or disinfectant in kids' play pools.
Do I need a fence for my inflatable pool?
In Australia, any pool able to hold water to a depth greater than 30cm must be secured with a compliant safety barrier, including children's wading pools.
---
This article is lovingly curated by our editorial team and includes affiliates and/or paid inclusions. See our Disclosure Policy.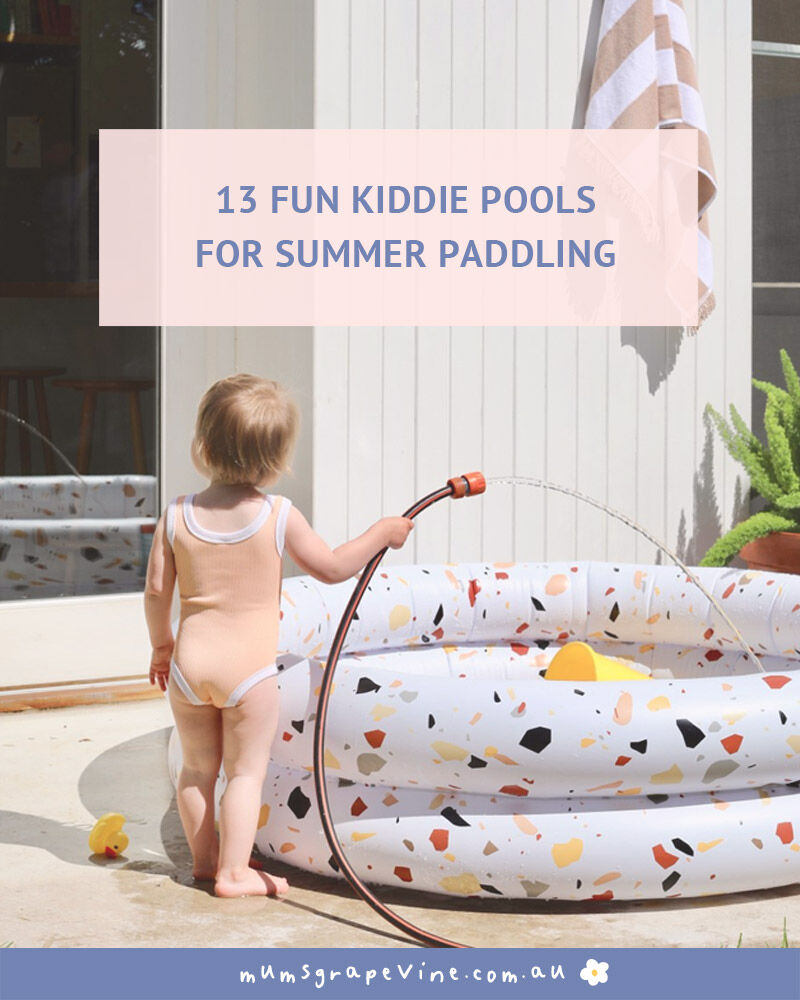 Know a product we should add to our list? Contact us and let us know.
Read these roundups next …
If you're after more products for a fabulous summer, you're in the right spot. From beach tents to sun hats, our lists include Australia's most coveted brands and stores.
Read this: When can babies start swimming lessons?