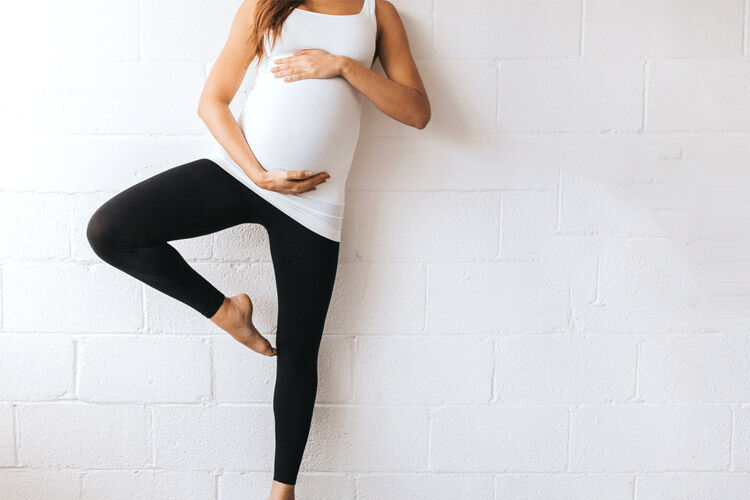 It's a running joke that leggings and the perfect 'mum bun' are a mum's signature style. And as much as we love this casual look for grabbing our weekend coffee, maternity leggings offer expecting mums the comfort and support they need while staying active throughout pregnancy.
Whether out for a walk in the park, a quick trip to the shops or a pilates session, a trusty pair of maternity tights makes all the difference to pregnancy comfort. In fact, they're a key piece of maternity wear that you'll wonder how you ever did without.
Before you decide which pair is best for you, you need to know what styles are available in Australia. We've listed Australia's leading maternity leggings brands and answered some commonly asked questions by mums looking to buy a pair.
What to look for when buying leggings for pregnancy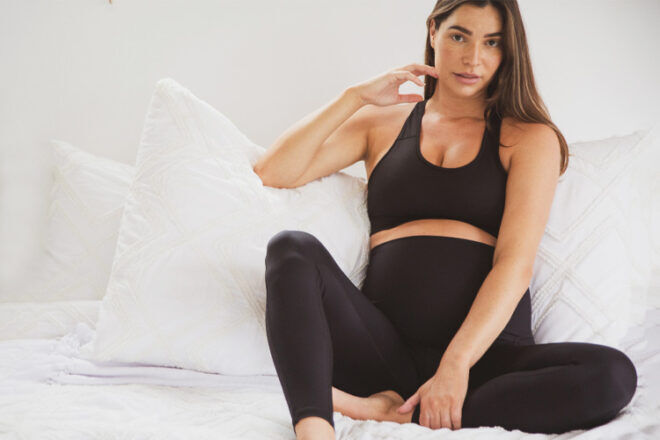 Plenty of stretch – With a teeny tiny human growing inside that belly, it's important to find maternity wear with a decent amount of give. That being said, the last thing any woman wants is for her tights to fall down mid-squat. Try to find the perfect balance for the activities you'll be taking part in while pregnant.
Gentle fabric that breathes – Leave the VPL's behind and shop for a pair of leggings that won't turn see-through when stretched. And remember comfort is key, so search for non-irritating and breathable fabrics that keep that glowing belly cool during a workout.
Over-the-bump or under-the-bump? When choosing which style to buy, think about what makes you feel most comfortable and supported, along with the intensity of your workouts. Some women feel restricted, itchy or hot with bumps covered, others love it – it's very much a personal choice which style you go for.
OUR PICK OF THE BEST
12 Maternity Leggings We Love for Comfort
To help you find a comfy pair of leggings, we've compiled this helpful list of fab brands available right now in Australia to help get you started in your search.
In no particular order, here are 12 of our favourite pairs of maternity leggings in Australia for 2023:
Bae The Label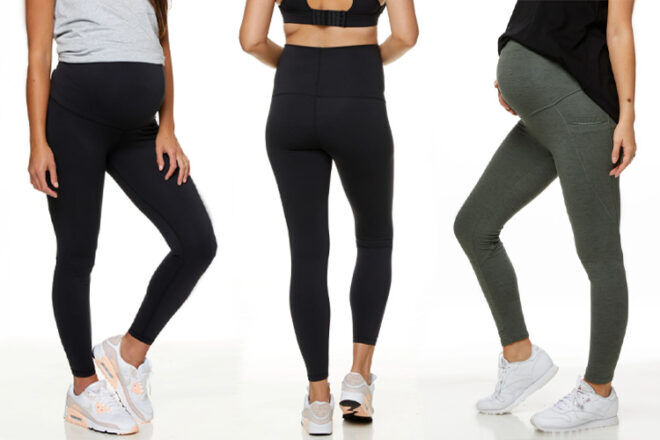 Thoughtfully designed to adapt to mum's changing shape, these bump-friendly tights feature a high waistband for support during pregnancy and afterwards. Plus, a quick-drying nylon and lycra blend makes them super breathable with just the right amount of stretch.
---
Emamaco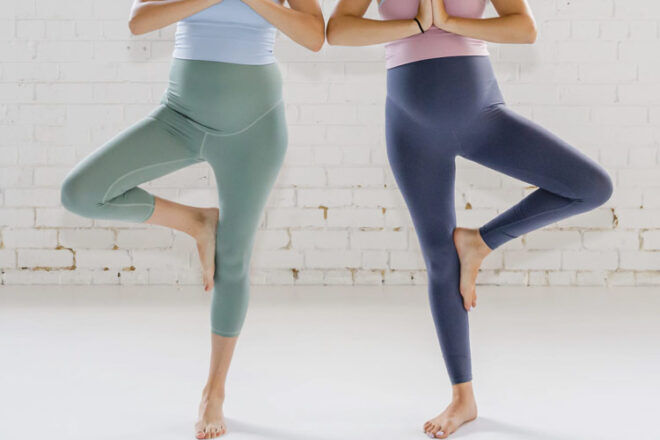 Made to stretch and grow with your body, Emamaco gives mums the right compression and support for an active pregnancy. The signature Supaflex material is buttery-soft, smooth, squat-proof and retains its shape for a slow and steady recovery.
---
SRC Health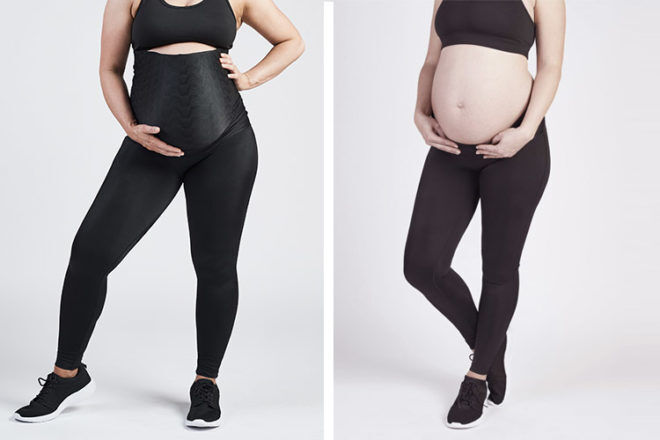 In both under and over-bump styles, these medical-grade compression leggings relieve common pain experienced during pregnancy. They are endorsed by the Australian Physiotherapy Association and come with a 100% money-back guarantee.
---
TheRY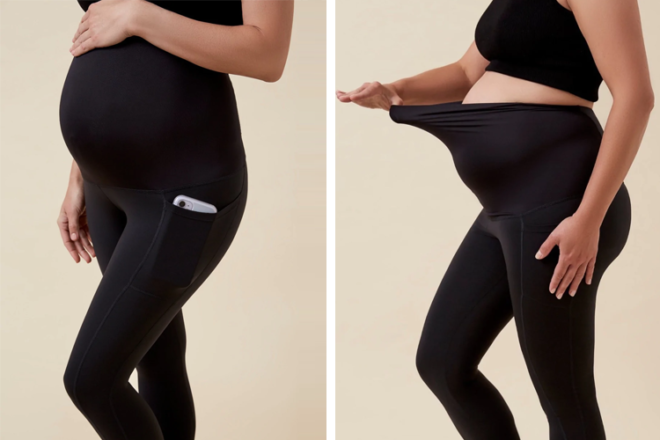 Crafted with compression technology to help ease discomfort, TheRY leggings feature a flexible belly panel, large side pockets and handy ankle zips for putting on and taking off with ease. TGA approved, health rebates are available.
---
Pea In A Pod
With loads of stretch and a wide waistband that sits under or over bumps, these versatile staples provide comfort during all three trimesters. Take your pick from short styles, recovery options, ankle ties and Ponte leggings for the cooler months.
---
Active Truth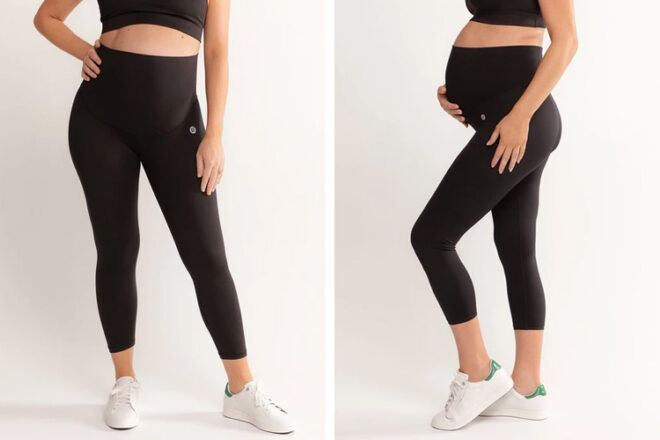 Designed to support the body through pregnancy and beyond, Active Truth's compression tights are completely squat-proof.  Each style promotes core stability and helps reduce pregnancy pain.
---
Blanqi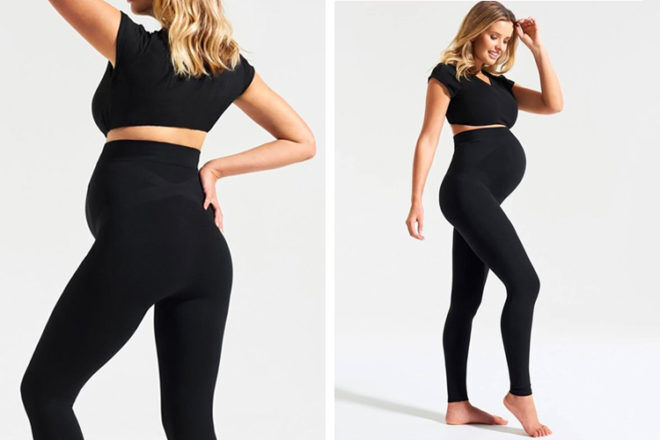 Full-length and seriously soft, these support tights have all-over compression that smooths out bumps and leaves a silky silhouette behind. The X-shaped back support reduces lower-back pressure on mum's lower back and the belly support lifts and alleviates weight.
---
The Ten Active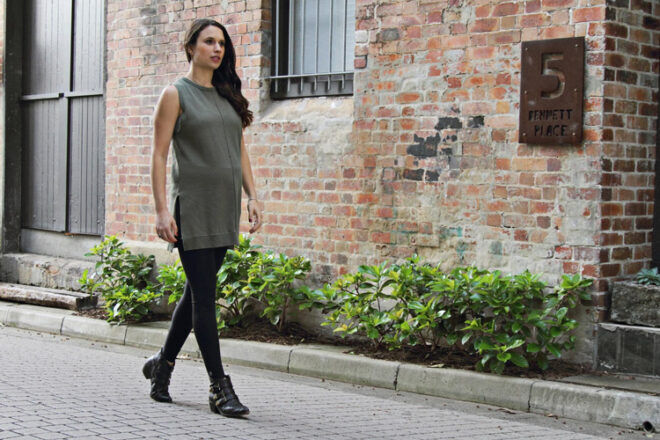 Super lightweight and incredibly supportive, The Ten Active pants are designed to see you through the pregnancy and postpartum stage in style. The signature waistband uses stretchy Supplex fabric that adapts to your changing body while retaining its shape.
---
Mama Muse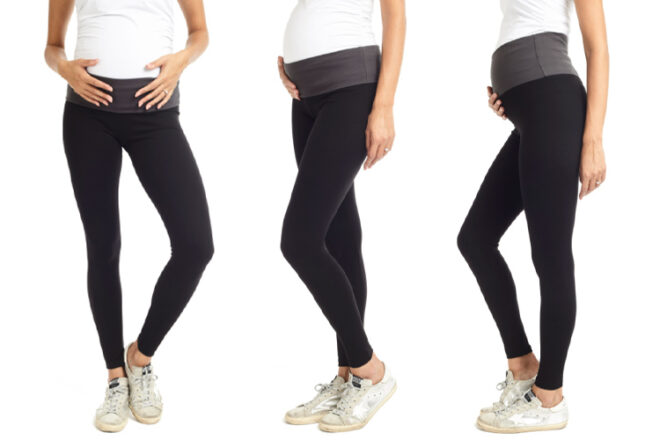 With a smooth silhouette and comfort in spades, these luxurious jersey leggings are destined to be a maternity staple. Wearable over or under bumps, they feature four-way stretch, a buttery-soft foldover waistband and a versatile true-black finish.
---
Cotton On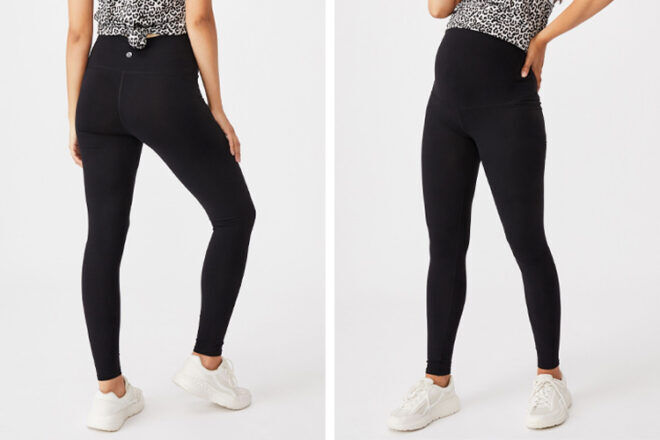 Combining great style, oodles of comfort and fab value, these pregnancy tights tick all the boxes. The curved waistband fits like a glove over your bump whether you're lying around on the sofa or doing lunges at the park.
---
When do you buy maternity leggings?
Many women ditch their regular tights and start wearing maternity leggings in the second trimester. That said, with brands creating styles that cover mums from pre to post-birth, you can start wearing them as soon as you're ready.
What size maternity tights do I buy?
Your regular pre-pregnancy size. Maternity styles take into account room for belly growth (and more growth!). So, when you shop, it's perfectly safe to stick with your normal clothing size. All great brands offer size charts, so if you're not too sure, take a peek before you buy.
Can you wear regular leggings while pregnant?
Yes, you can. But, unlike regular styles, maternity tights are purpose-built with room for growing bumps. Not only do they offer the comfort and stretch you need, but they also offer the right support.
---
This list is lovingly curated by our experienced editorial team and may include affiliate and/or paid inclusions. See our Disclosure Policy.
Know a product we should add to our list? Contact us and let us know.
Read this: A handy guide: how to shop for maternity clothes
Join the #MGVfam in one of our prized Facebook Groups and meet thousands of other Australian pregnant mums all recommending their favourite maternity products and unearthing hidden baby shops. And you can too!