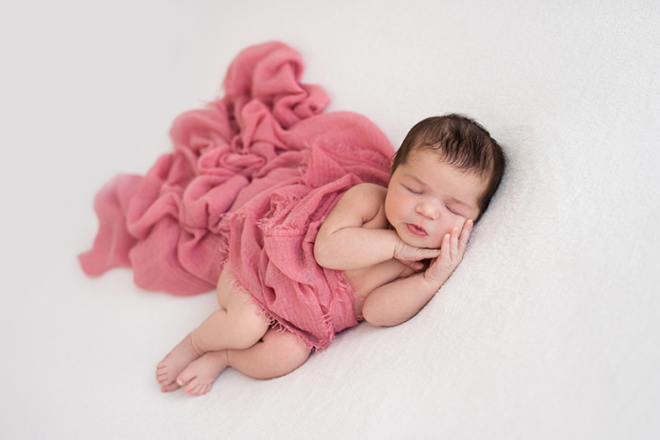 Double the trouble or twice the fun? Hyphenated first names are a popular choice for babes and it's not hard to see why. If you want to spice up a shorter name, create a customised meaning, honour a family member or give a name that extra ring, a double-barrelled name might be the ticket.
Here are 25 hyphenated names that'll have you thinking that two's definitely better than one.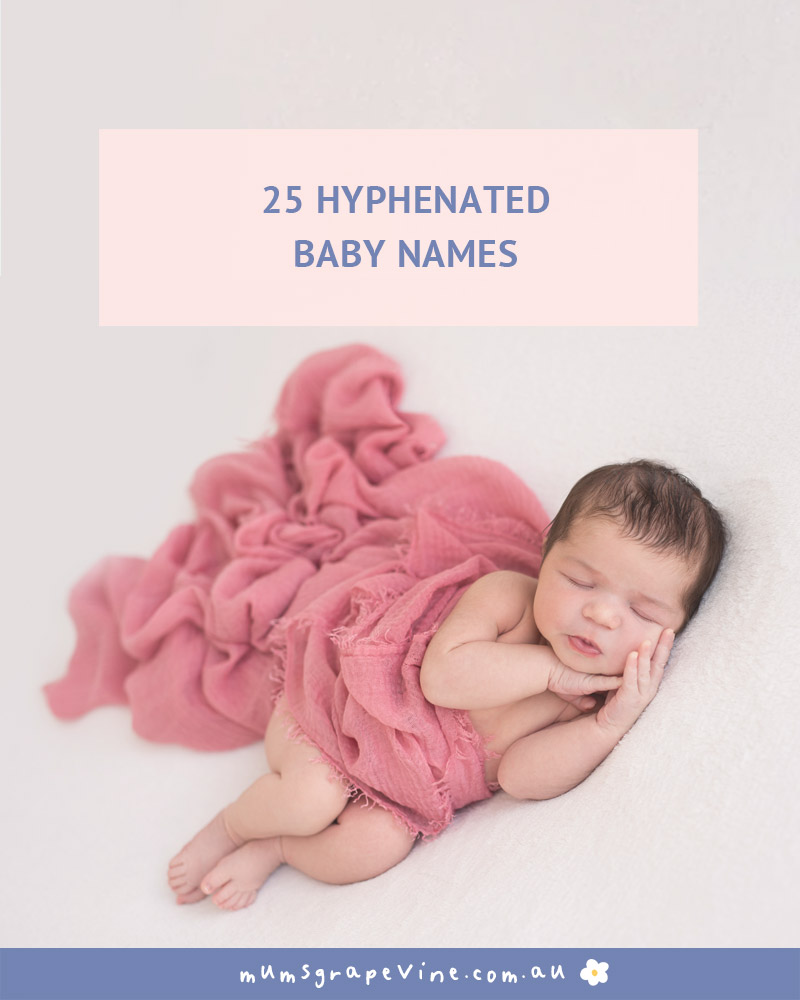 Hyphenated names for girls
Autumn-Rose: Unapologetically romantic, this pretty name gives us all the feels with a double dose of nature.
Ava-Grace: Two beautiful girls' names joined together. The ultimate power couple.
Heaven-Leigh: This heavenly name might not be everyone's cup of tea but could be yours?
Ivy-Mae: We can see this moniker bestowed on the coolest of kids. A future celebrity perhaps.
Lily-Ann: It's floral and feminine, with a lovely melodic sound. A different take on Lillian.
Marlie-Mae: Alliteration on point, this is also the name Bachelor stars Matty J and Laura Bryne gave to their first daughter.
Mary-Kate: Celebrity cred in spades, this classic hyphenated name isn't going anywhere fast.
Mia-Louise: Blending the trendy name of Mia with one that's been around for decades is a great way to bring balance.
Olive-May: A twist on the ever-popular Olivia, Olive-May might just be the side-step you need so that she stands out.
Ruby-Grace: Pairing a name with spunk with a softer one makes for a perfect combo of pretty and sass.
Sarah-Jane: Names that can be shortened to funky initials are always a winner in our books.
Scarlett-Rose: Hyphenated names give you the opportunity to paint a stunning picture by combining two names that add meaning to each other.
Stella-Marie: Create a name that celebrates the celestial – Stella translates to 'star' and Marie to 'star of the sea.'
Hyphenated names for boys
Aaron-Jay: AJ for short of course, this name has a modern edge to it whilst remaining classic and non-controversial.
Benjamin-Grey: There are no grey areas here. Adding Grey to any boy's name ups the sophistication don't you think?
Billy-Joe: Music-lovers might like this name, referencing both Billy Joel and Billy Joe Armstrong from Green Day. Regardless, it's a great name combo.
Charlie-Wren: 'Free man' and 'little bird' combine to create a very unique unisex name.
Jack-Thomas: A pair that means 'God is gracious' and 'twin,' Jack-Thomas is a handsome name that means business.
Jacob-James: We don't think JJ will ever go out of style, and with these two boys' names hyphenated together, neither will the full version.
James-Dean: A nod to its musical associations, this is also a great nature name meaning 'Supplanter of the valley.'
John-Paul: Strong biblical associations covered, but modernised with JP. Double-tick.
Joshua-Lee: Bringing together Hebrew and English origins, the name combined means 'God is salvation' and 'clearing' or 'meadow. '
Michael-Kai: Mixing a mainstay with something more modern could make for a great combination.
Oliver-James: Take two of the most popular boys names and what do you get? A name that means Olive Supplanter – quite fitting really!
Thomas-James: A name we've seen chosen. The inspiration? The older brother's favourite trains!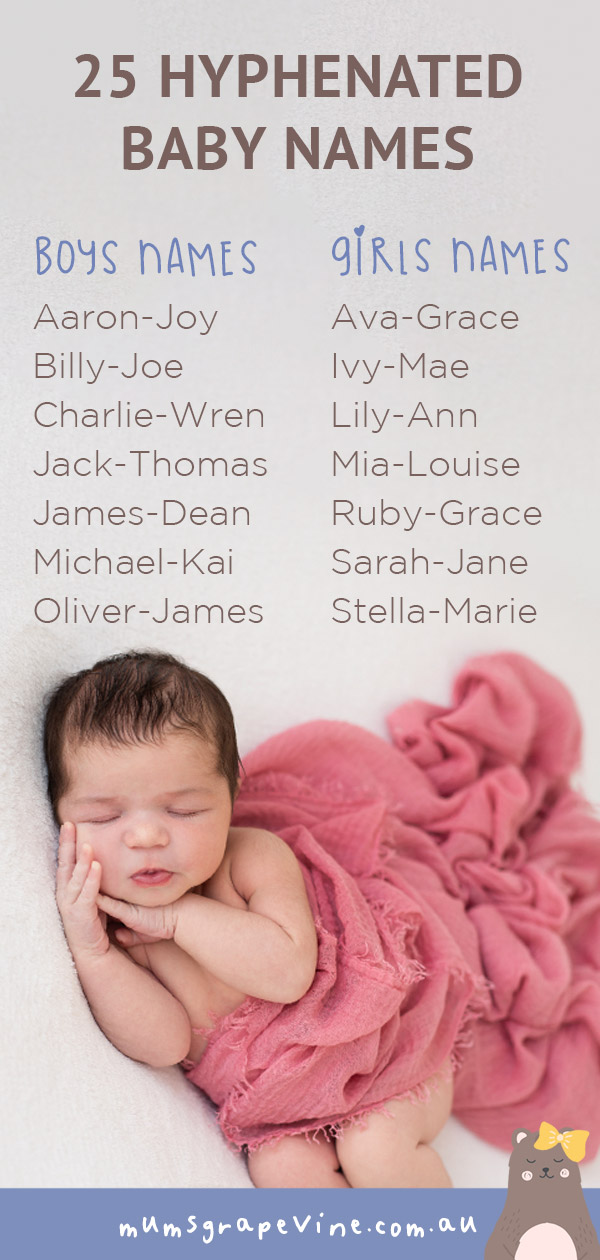 Read next …
Trying to choose the perfect baby name for your little one? Find hundreds of inspirational and unique baby names in these next articles:
Ask other mums …
Join a Mum's Grapevine Facebook groups and chat with other mums due at the same time as you. We have over 20 groups to join!
Click here >> Mum's Grapevine Facebook Groups << and find your group today!