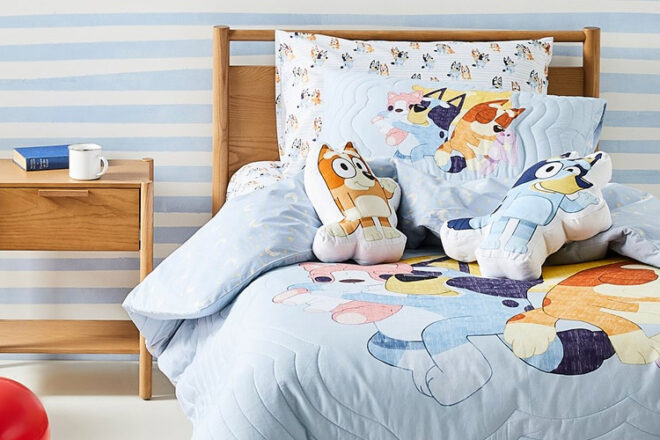 Shut up and take our dollar bucks, Adairs just dropped a must-see collaboration with Australia's favourite pup, Bluey. And it's all just in time for Christmas.
Exclusive to Adairs, the lineup of Bluey-themed homewares combines Australia's favourite Blue Heeler with quality kids' decor and bed linen (insert Floss dance here). The range is available in-store and online at Adairs from December 1st, and we don't know who's more excited, kids or parents.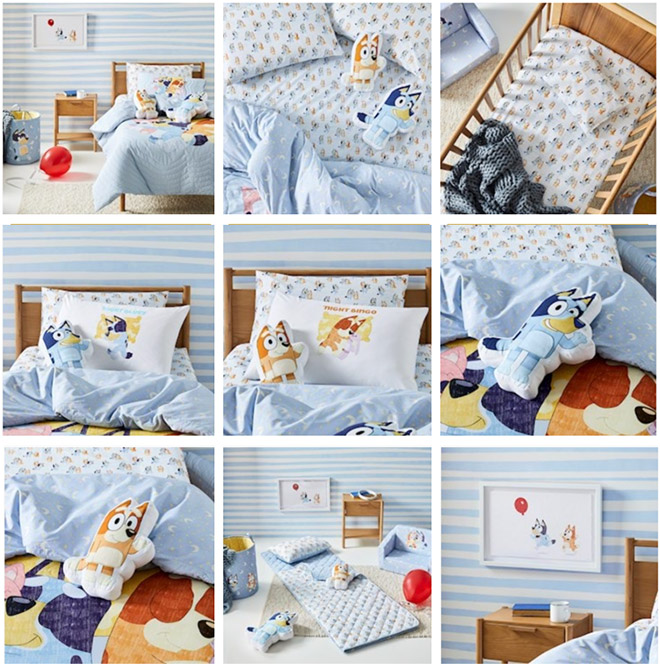 Pure cotton quilt cover sets featuring Bluey and Bingo in all their glory are available in sizes from cot to king, with matching sheets available separately.
Huggable throw cushions and sweet wall art are perfect for gifting die-hard fans, while the fully-lined clothes hamper just might see kids picking up their own clothes for the first time ever.
And then there's the flip-out sofa, the ultimate crash pad for watching their favourite Bluey episodes on repeat.
The ABC Kids cartoon is based on Bluey, her mum, dad and sister Bingo who live in Brisbane. It first aired in 2018 and has become a firm favourite among the preschool set and parents for its honest and hilarious take on Aussie life.
Now that the loveable pup has teamed up with Adairs in an irresistible range of giftable homewares, kids Australia-wide can bring their favourite character home, 'for real life'.
Available in-store and online at Adairs.