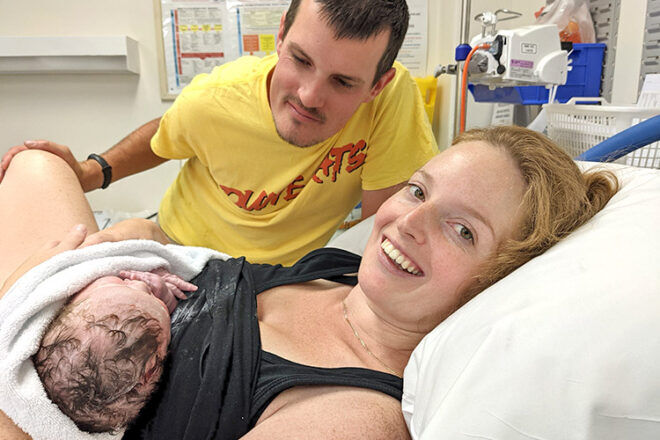 After a traumatic first birth, Shelby was understandably terrified of having any more children.
But the universe had other plans, and the NSW mum-of-one discovered she was pregnant with what many cheekily suggested was a 'Covid' baby in 2020. And while the nervous worry continued throughout her pregnancy, Shelby's second birth was a far cry from her first.
An unexpected blessing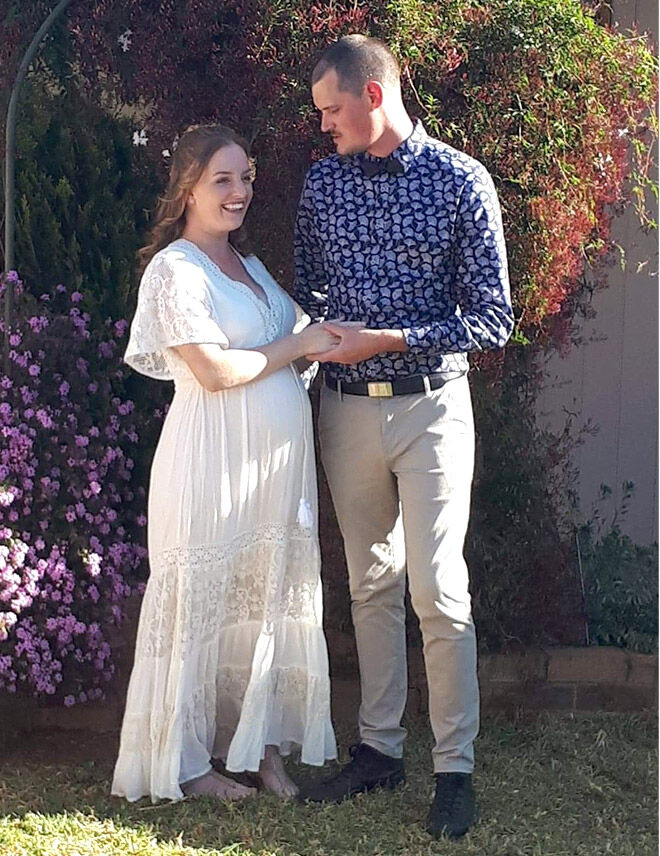 Shelby and her partner Jason had been together for six years, raising their first child Rex, before falling pregnant for a second time last year. "It was an unexpected blessing or, perhaps, as many like to cheekily comment, 'a Covid baby', Shelby explained to Mum's Grapevine.
"But after a very traumatic birth with Rex, I was terrified of having more kids and enduring labour again."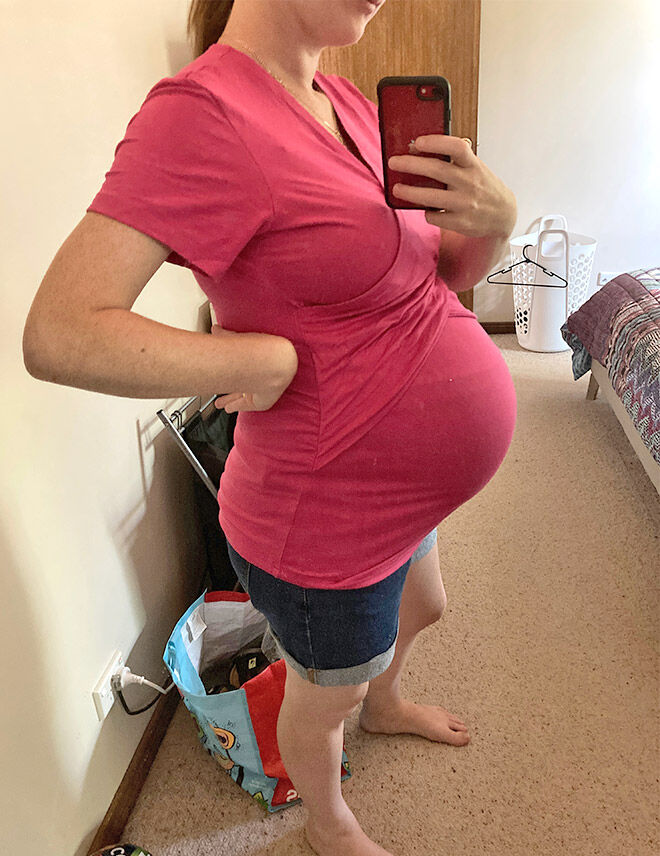 The nerves really kicked in towards the end of Shelby's pregnancy, in late 2020. "I was 38+5 and headed in for my weekly check-up. I was feeling a bit moody and miserable and just had a vague notion that something was going to happen that day.
"I packed my hospital bag, shaved my legs and my mother and I went to my appointment. While I was there, the doctor noticed me squirming uncomfortably and out of an abundance of caution, decided to examine me. Low and behold, I was 5cm dilated with bulging waters and didn't even know!
"My mum and I went straight up to the hospital (roughly 3:30 pm) where I called my husband. We had a beautiful midwife and the whole atmosphere felt like a party. Which was helped by the fact that I barely felt my contractions – yet the labour was progressing steadily. After the fear and trauma of my first labour the light-hearted, loving atmosphere was so incredibly healing.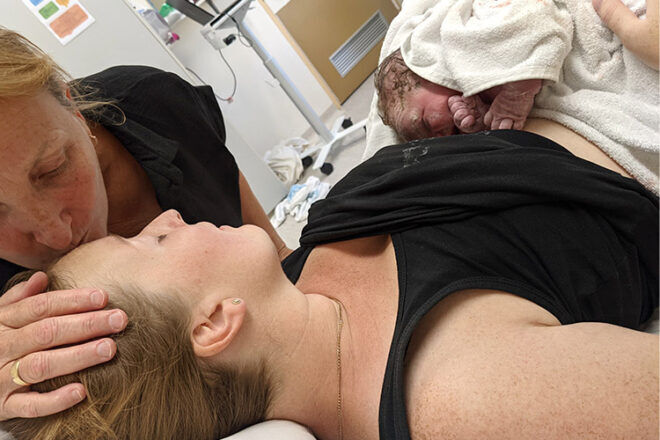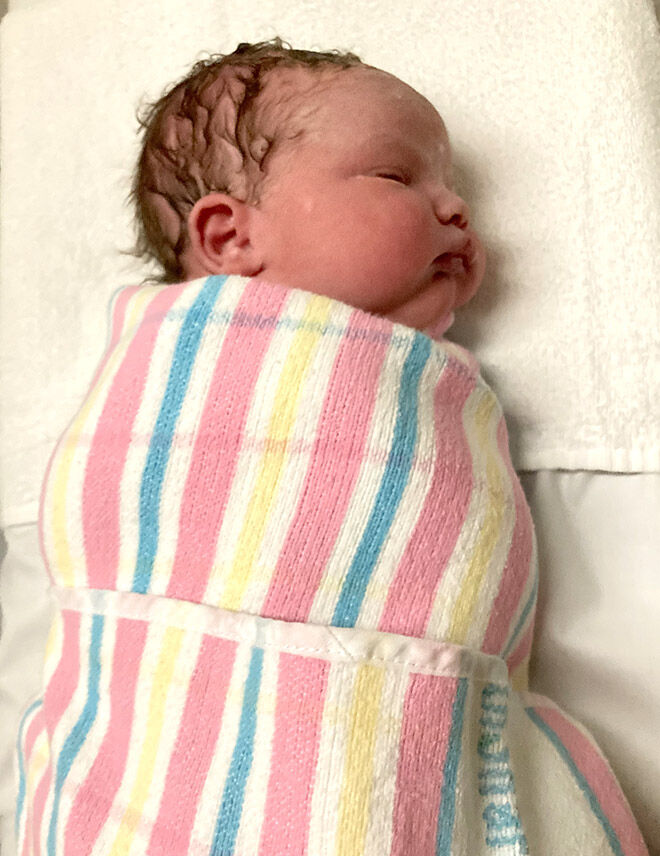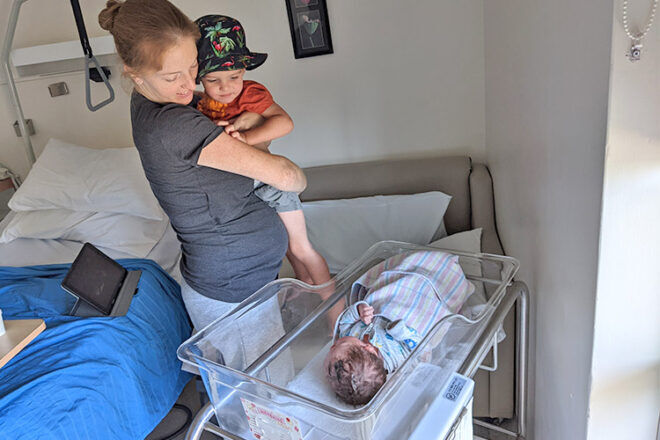 "At about 7 o'clock I was 8cm dilated and my OB ruptured my waters. After that the pains came on hard and fast – mum and Jason were fantastic throughout the next hour and distinctly remember mum stroking my hair and telling me everything would be okay. There's nothing quite like a mother's love.
"Quinn was born at 8:00 pm after barely three pushes and I wept with relief. I just kept saying, 'she's so beautiful. I'm so grateful that everything happened the way it did."
---
Read next …
From dramatic to calm and everything in between, these next births show just how different birth experiences can be: